Lima, Peru—July 31
Now that dressage at the Pan American Games has wrapped up, all eyes have turned to the eventing competition. The Pan Ams serve as a qualifier for the Olympic Games, and none of the countries competing have qualified, so the stakes are high, especially for the United States and Canada, who are particularly eager for invitations to Tokyo.
The U.S. eventing horses for the Pan American Games encountered a hiccup en route to Lima when their flight didn't take off on time. A 10-hour delay in Miami meant the horses arrived on Monday morning rather than Sunday afternoon, but now that they're here they're raring to go.
"Well it's always unpredictable when you have flights," said Chef d'Equipe Erik Duvander. "It's really in the hands of the flight organizers and so on; they do a super job. The horses were staying in Miami for a few hours longer than the plan was. They stood in really good stables, and it was air-conditioned, and the girls were there looking after them. There was never a complaint from anyone. The horses came here and were given a little easy ride to stretch their legs, and three out of five were doing cartwheels, so they were probably more excited than we expected. I think we're all super happy with how the horses landed."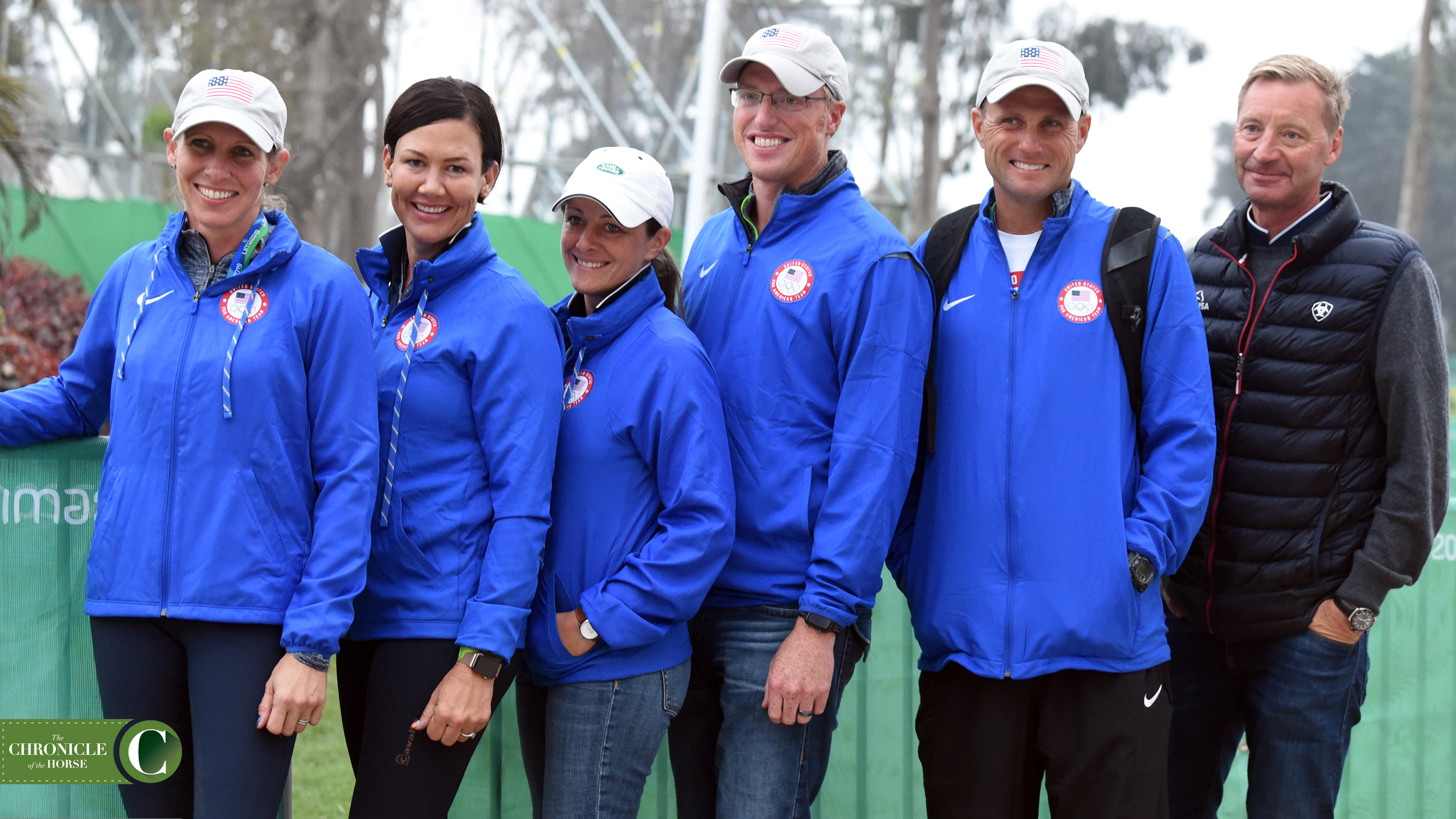 Five riders are here for Team USA. There's Boyd Martin, who's coming to Lima fresh off a win at the team's final preparatory run at the Maryland International CCI3*-S  on Tsetserleg, whom Martin described as having a "German pedigree but an American spirit."
Tamie Smith brought Mai Baum to Lima, a personable gelding who loves attention.
"When we arrived here and it's winter, they've all been pretty fresh, and he's extra very high-headed and feeling really great," she said. "But he's really taking in all the sights and loving that they've thrown quite the party for him."
Doug Payne, who along with Smith is making his international championship debut, has Starr Witness, also known as "Gin," whom he describes as confident and "always hungry."
"I think she's in a great place to put in a very competitive performance," he said. "The first minute or so cross-country she's going to have an eyeful, but I think she's absolutely confident."
Lynn Symansky brought RF Cool Play, a.k.a. "Coolio," a sweet horse she jokingly calls a German Riding Pony.
"He's a very brave cross-country horse," she said. "He's a huge galloper, which I think sometimes is hard on a track like this because you're turning so much."
Traveling reserve Liz Halliday-Sharp came from her home base in East Sussex, England, for the Games along with 8-year-old Cooley Quicksilver.
"He's quite an arrogant, cheeky person, and he travels so well," she said. "He loves to fly. He's just feeling the same as he does at home, which is pretty cool. He's definitely been enjoying himself and feeling quite sassy. He had a jump today and felt brilliant."
The riders have had a look at the cross-country track, which Martin described as similar to the Pau CCI5*-L (France).
"It's the maximum degree of difficulty for the three-star level and on top of that it's quite a twisty course," he said. "It's a bit more than what I expected to see. I think it's harder than the course in Toronto [at the 2015 Pan American Games]. It's going to be a thrilling day on Saturday because there are so many places you could have a mistake or slip over the time. We're all on seasoned horses, but we've still got a tough mission ahead of us."
Duvander declared the footing in the arena and the galloping lanes to be excellent.
"The cross-country is the same grass that they had in Rio [at the 2016 Olympic Games], and it has a little bit of the same feel," he said. "I actually think that the root system is stronger, so it has more spring to it. It's quite fast going."
With so much on the line the eventers have taken the first few days to acclimate their horses and decompress a bit, supporting the U.S. dressage team and squeezing in a few shopping trips and adventures. Martin, a noted feline fancier, made his way to a park to meet some of the local cats, and he and Payne have been hitting the hotel gym and enjoying the Games outside of the equestrian venue.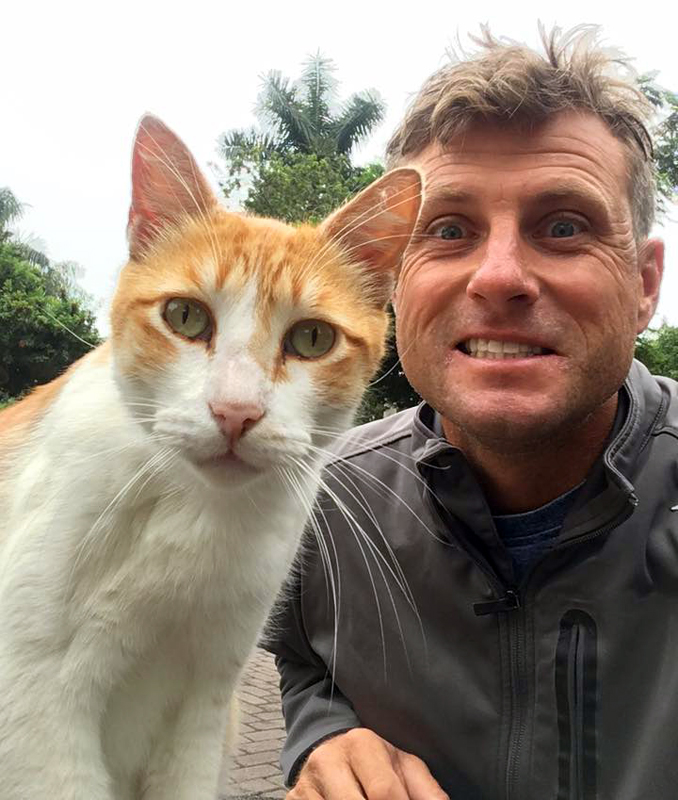 "We're not used to having one horse at a show and sitting around, twiddling our thumbs a bit," said Payne. "Boyd and I took a few excursions. We went to see some weightlifting and some boxing and had some interesting Uber rides, including a crash on the way. It's been a cool experience for sure."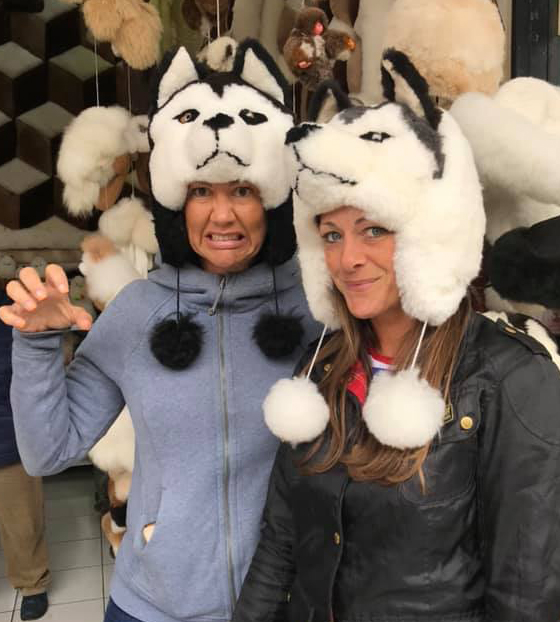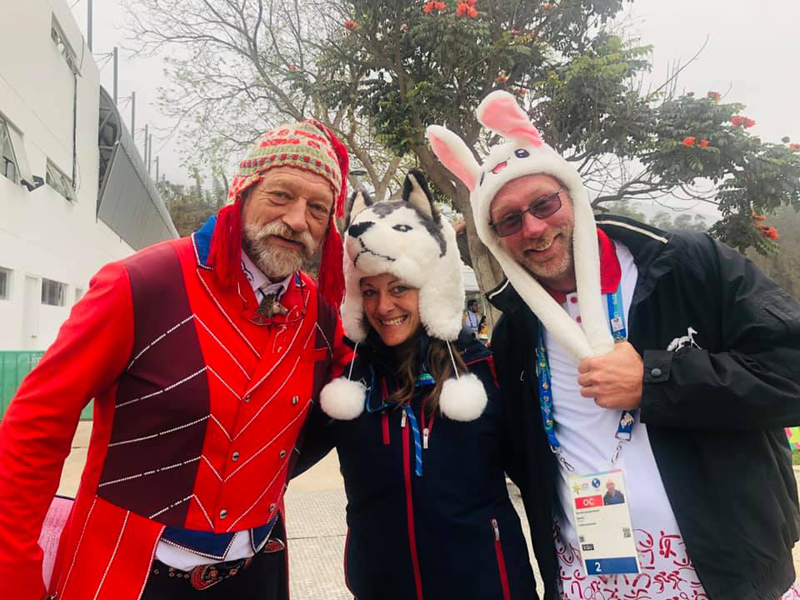 But now it's time to get to work. The first horse inspection starts tomorrow at 9 a.m. Central time.
"We've got a job to do here," said Martin. "I think from this point onwards it's concentrating on the contest to make sure we get the job done and get the team qualified for the Olympic Games."
Have questions about the Pan Am Games? We've got answers. Follow along with the Chronicle as we bring you stories, news and photos from the Pan American Games. Check in at coth.com and make sure you're following us on Instagram and Facebook. 
You can find full results by clicking on equestrian on the official Pan Am website.
Check out our July 22 issue of The Chronicle of the Horse magazine, our Pan Am preview issue, for more information about the competitors, and be sure to read the September 2 issue to get full analysis from the Games. What are you missing if you don't subscribe?