Lima, Peru—Aug. 2
Team USA is on the top of the leaderboard after all four riders put in strong tests to finish in the top nine individually, and with an overall team score of 76.4. Canada is not far behind, sitting on 81.3, and Brazil, led by a third-ranked test by Marcelo Tosi and Starbucks, lies third on 85.9.
Tamie Smith in her first team championship appearance leads the U.S. charge, sitting first after she and Mai Baum earned the best score of the day: a 22.8.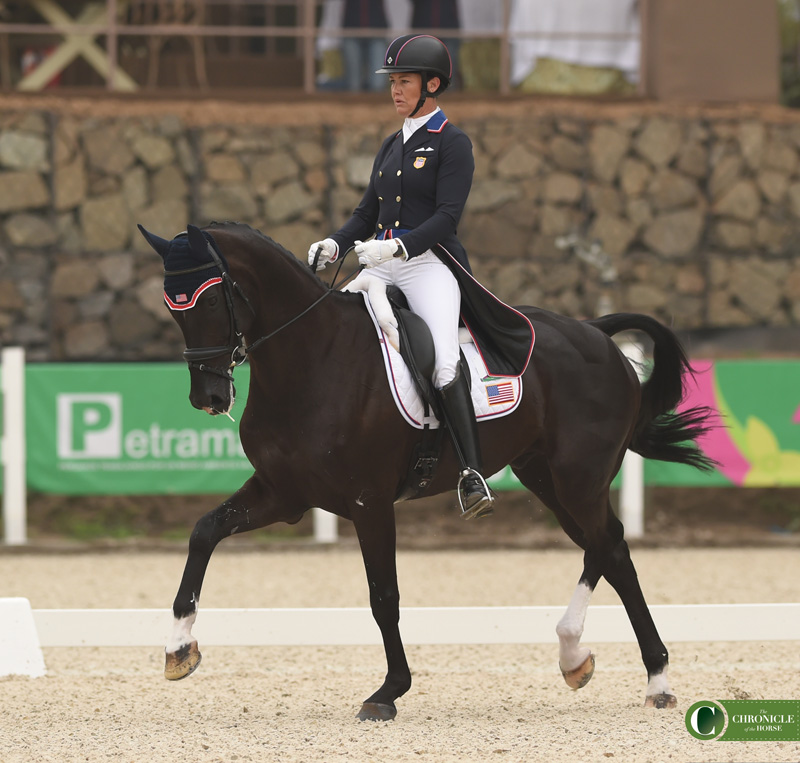 "He was super," said Smith, Murrieta, California. "He actually went into the ring and kind of came up quite a bit, which I expected because he did it yesterday [in the ring familiarization]. I planned on how I went around the ring and got him a little bit lower. He stayed with me the whole time, and even when he got a little bit worried at times I was just like, 'You're OK!' He was super. He tried so hard. He's been really great all week; I've been very happy."
Smith's strong partnership with "Lexus" paid off when she knew to ignore his quirks.
"In the warm-up he kind of told me off a little bit, which he does sometimes," she said. "But he's been so great all week that when he did that I kind of went, 'Eh, he's nervous.' We just know each other so well. He knows when he can do that and when he can't. He's such a showman when he goes into the ring. He's such a professional; I'm so lucky to be sitting on a horse like that."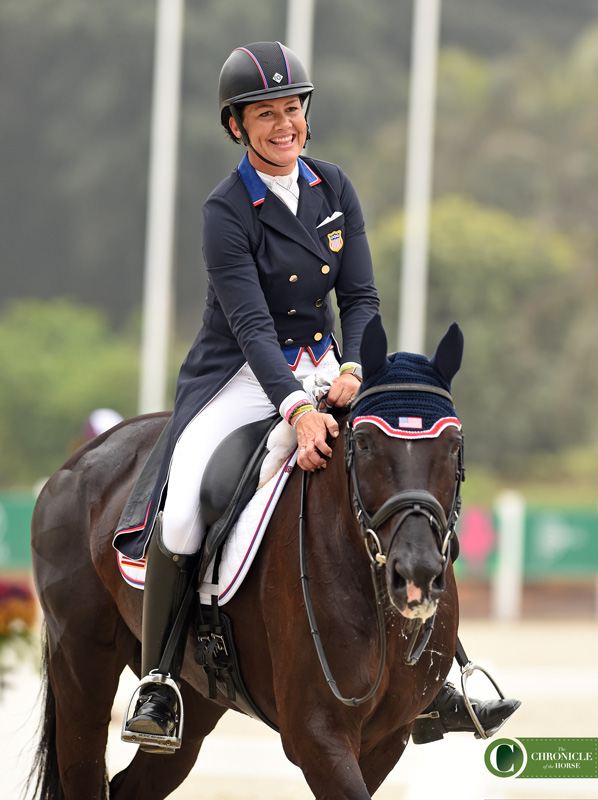 Anchor rider Boyd Martin and Tsetserleg sit in second with 25.6 penalties.
"He went well, little guy," said Martin of "Thomas." "He's a good workman in there. I was very, very pleased with him. He warmed up really well and he's seen every test. You wish you had one movement this, one movement that, but to be honest I was really happy."
Hear what he had to say here: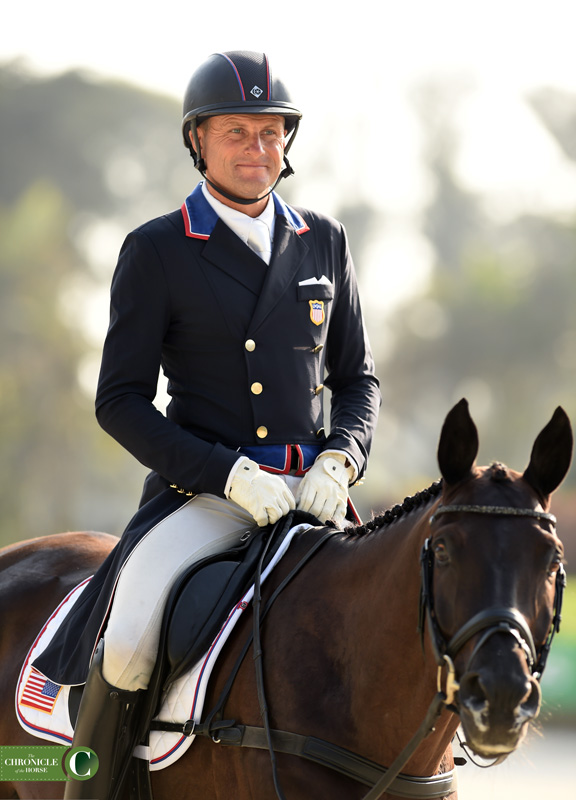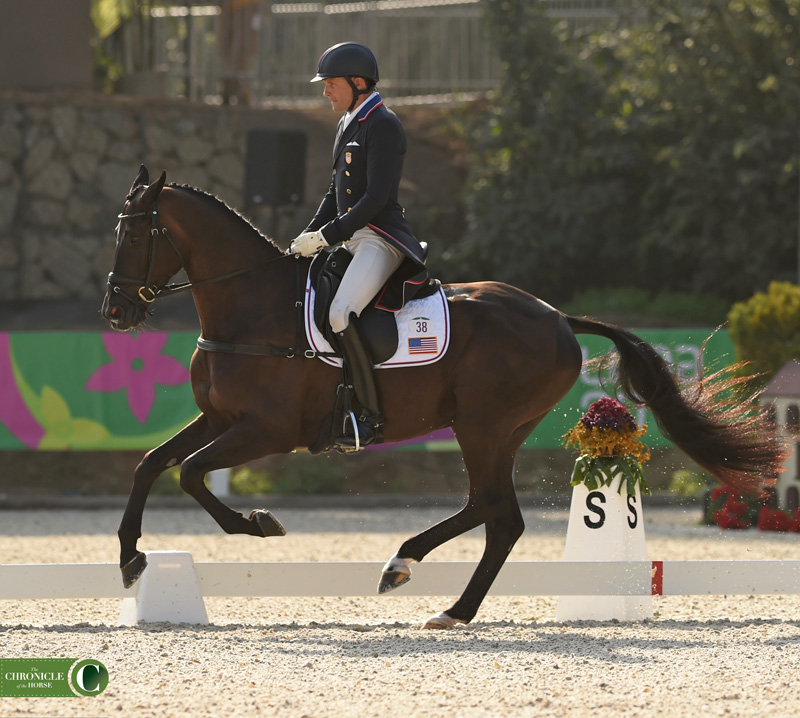 Team rookie Doug Payne sits seventh with Starr Witness with 28.0 penalties.
"That was about as good as we can get today," he said. "She's one hell of an athlete and really spectacular. There were a couple moments where she started to get a little distracted or look at whatever might have been around, but I was really happy and proud of her because she came back and we could go again. I would say it's a big step in the right direction. Obviously I'm happy with the score, but there's a lot more to do tomorrow and the next day."
Hear what he had to say here: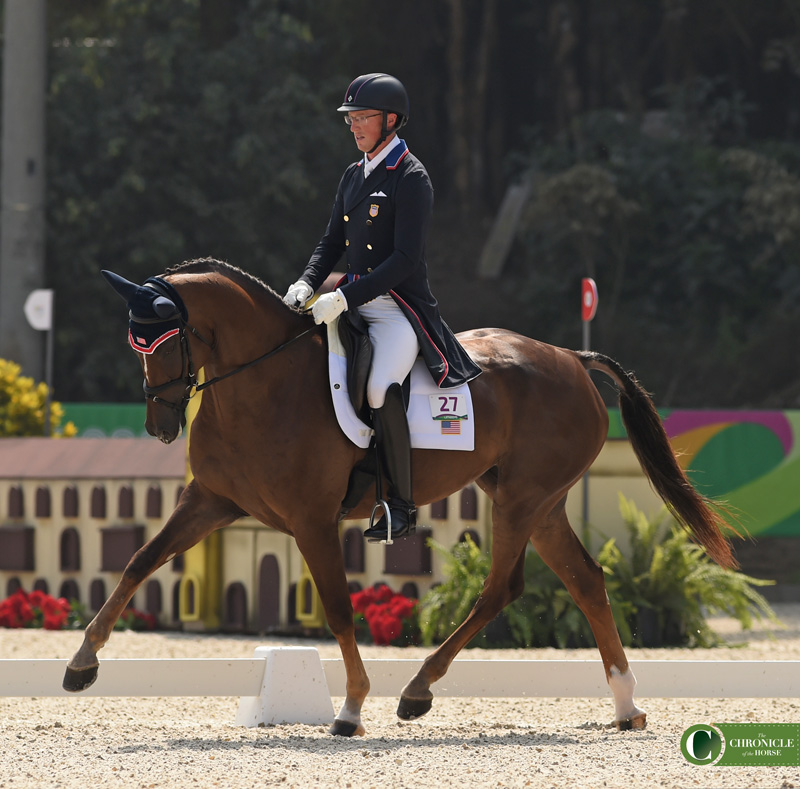 Two-time FEI World Equestrian Games veteran Lynn Symansky tacked up RF Cool Play, who lies ninth with a score of 29.2.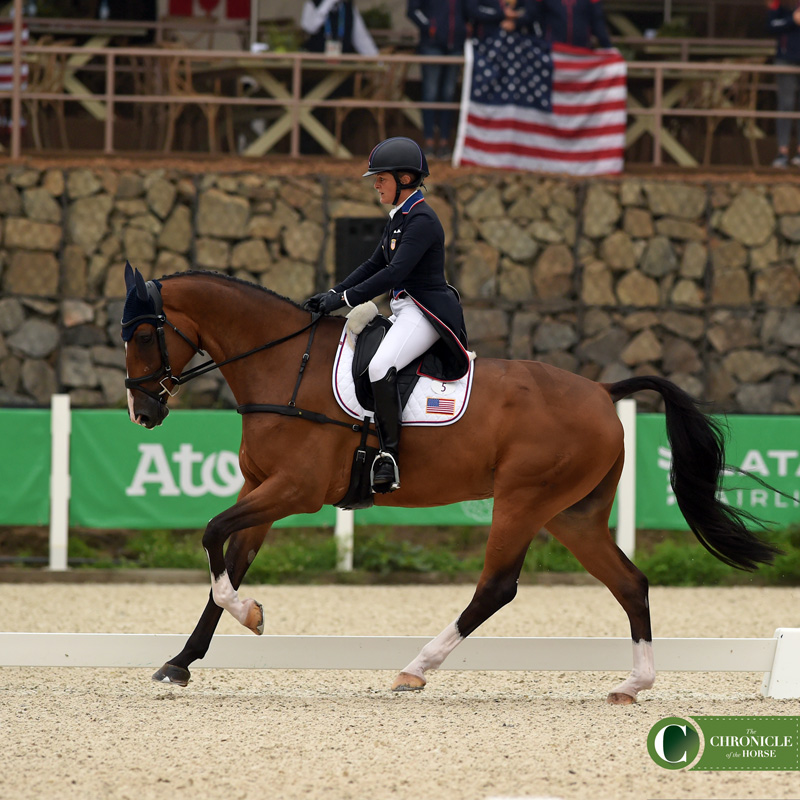 "I think I got a bit of a more nervous, holding horse than I did yesterday," said Symansky, Middleburg, Virginia. "Yesterday felt fantastic, but yesterday didn't get scored. We did what we could this morning. He came out a little more holding, a little more nervous. But he's never naughty. He tries so hard, almost to a fault sometimes when he gets in there and holds his breath. He's a big guy and a little tough to really get him to take me in there. So I'm a little bit disappointed with the score, obviously I'd want to score better, but it's the first few horses out and you just do what you can on the day."
The Canadians occupy the fourth, fifth and sixth spots with Colleen Loach (FE Golden Eye), Jessica Phoenix (Pavarotti) and Karl Slezak (Fernhill Wishes).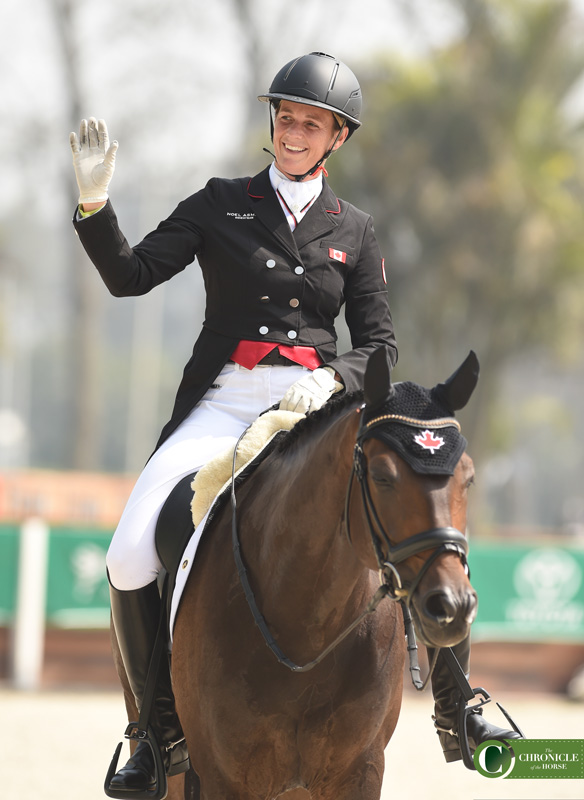 Loach is on the youngest horse here at 7, while Phoenix's is at the other end of the spectrum at 17.
"He felt really amazing," said Phoenix. "He was very rideable, very obedient. I think that he did everything really well. It was one of his best tests ever. I was really proud of him."
Riders head out on Jose Ortelli's cross-country track at 11:00 a.m. Central time tomorrow. It's a twisty, technical course with maxed out efforts, and plenty of challenges right from the get-go.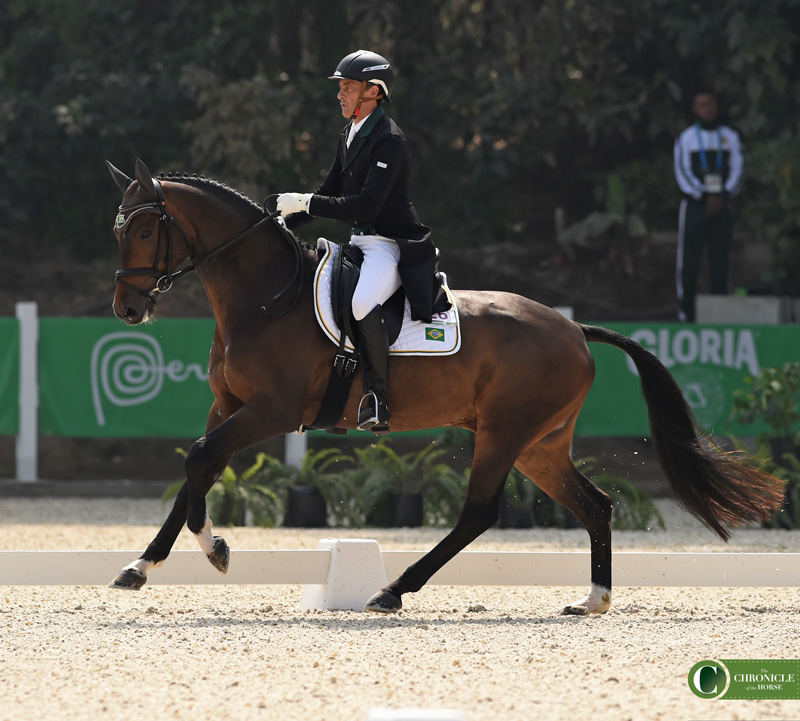 There's plenty on the line, as all 10 teams are seeking an Olympic qualification by earning either gold or silver here in Lima. Team USA is feeling the pressure, and Martin will be adjusting his cross-country strategy to get it done.
"The main key to get that done is to have four riders go clear cross-country tomorrow," he said. "A little bit of time penalties or over the time is not a big problem, but the main goal is that all four of our team riders go clear over the jumps tomorrow. Three's a minimum but four would be good because we also have the show jumping to go.
"I'm having a slightly different mindset than usual, taking a little bit more time for a clear round than being reckless," he continued. "Saying that, my horse is used to traveling at a bit higher speed. I think I've got that luxury of being able to feel like I'm going a little slower but still being in the three-star time speed."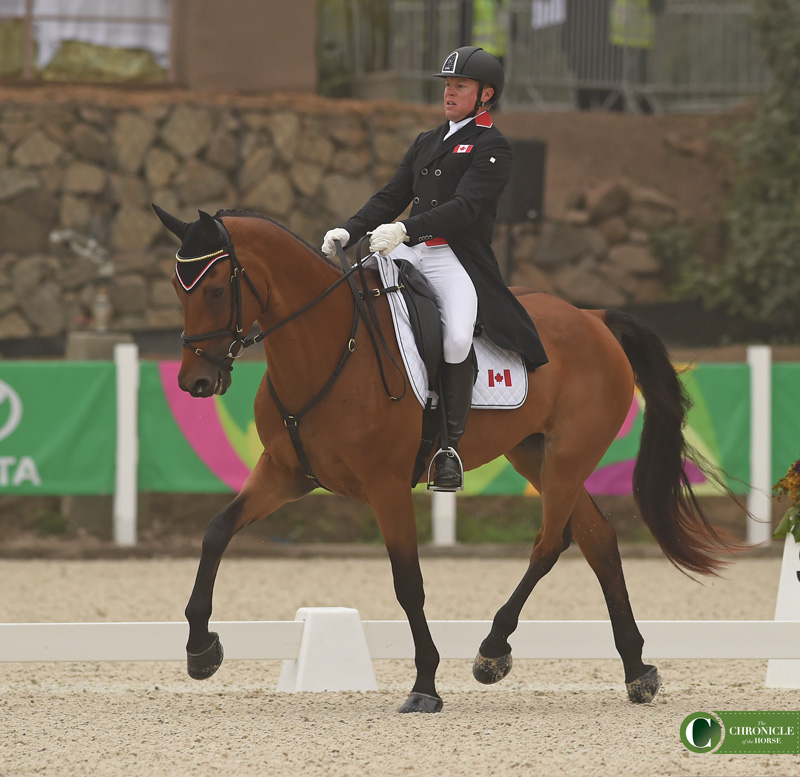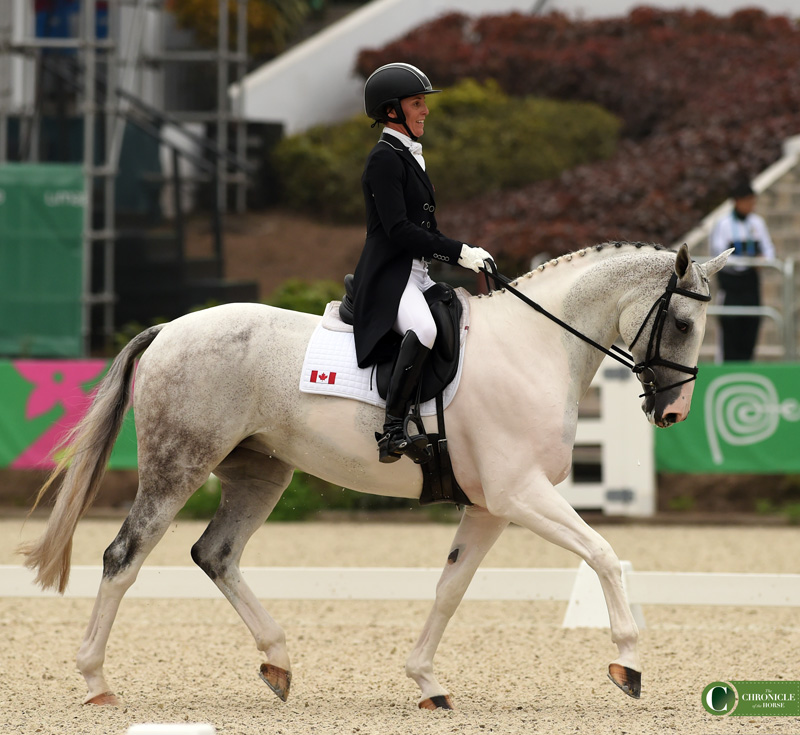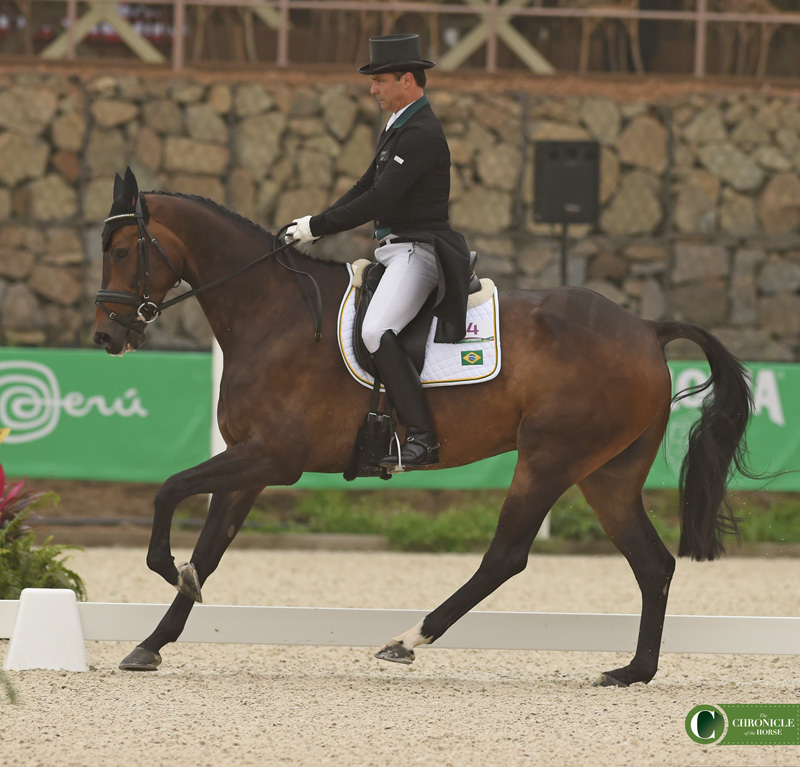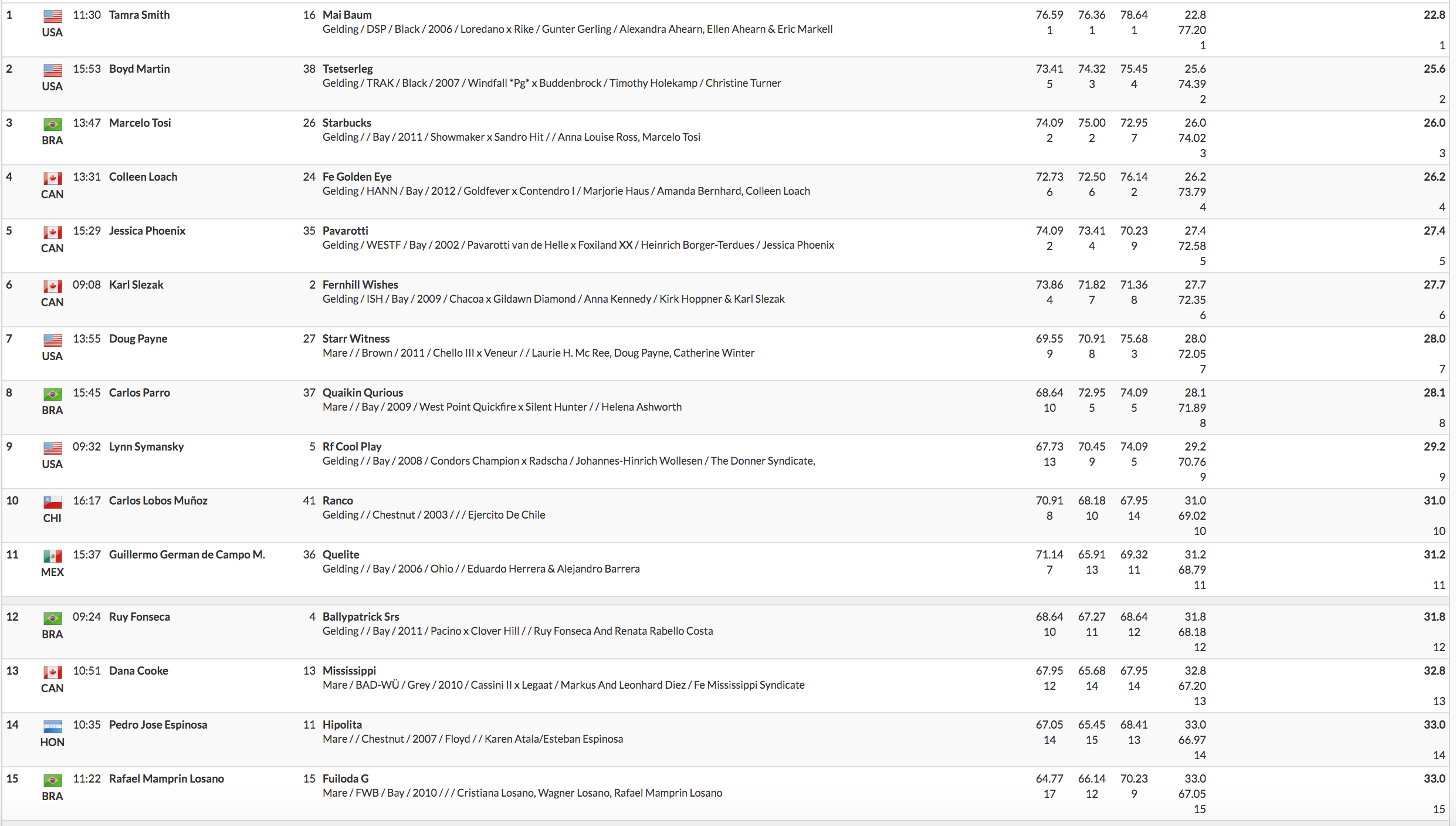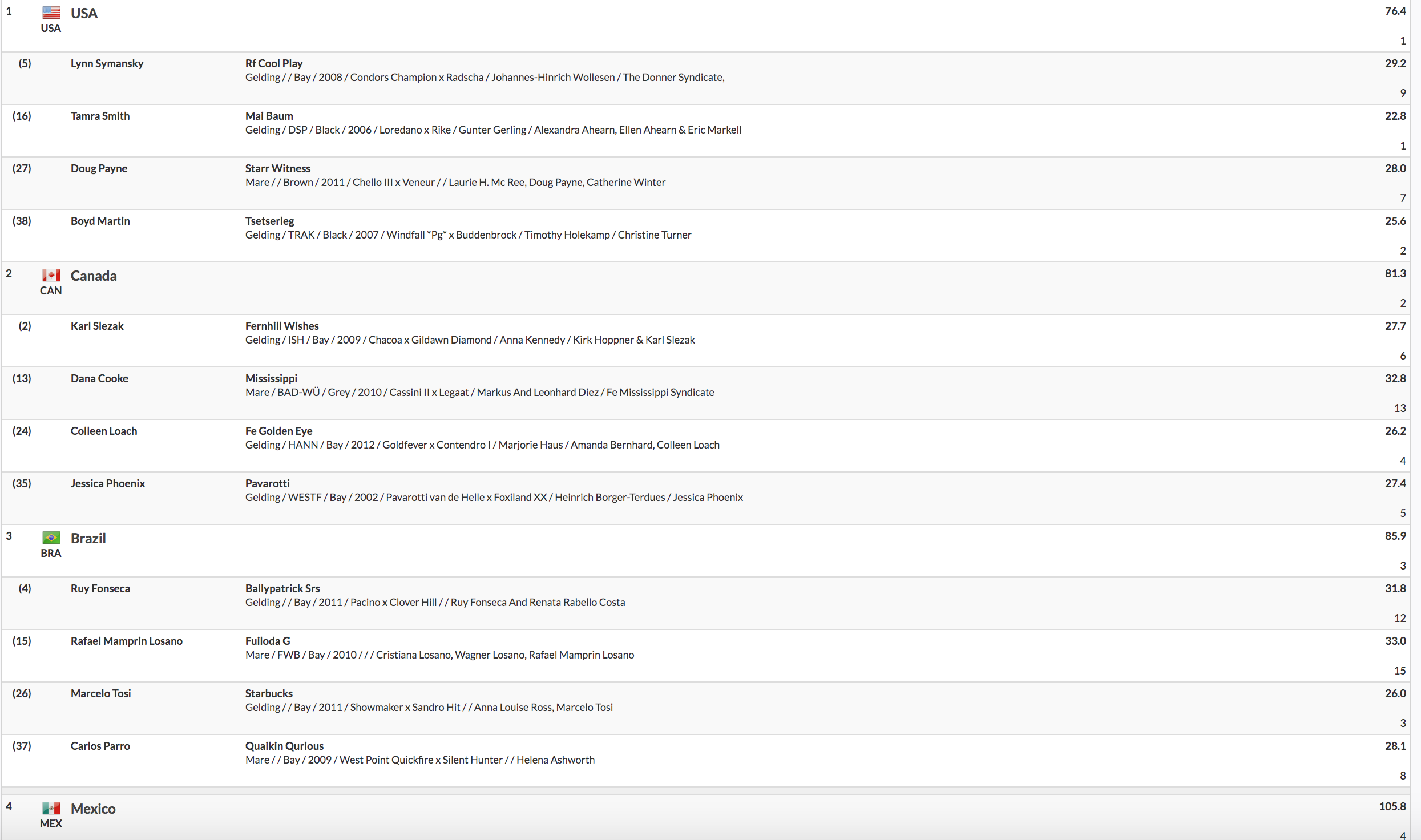 Have questions about the Pan Am Games? We've got answers. Follow along with the Chronicle as we bring you stories, news and photos from the Pan American Games. Check in at coth.com and make sure you're following us on Instagram and Facebook. 
You can find full results by clicking on equestrian on the official Pan Am website.
Check out our July 22 issue of The Chronicle of the Horse magazine, our Pan Am preview issue, for more information about the competitors, and be sure to read the September 2 issue to get full analysis from the Games. What are you missing if you don't subscribe?