Rio de Janeiro—Aug. 9
Sixty-seven dressage horses presented during yesterday's horse inspection at the Olympics. Three horses were held, including Frenchman Pierre Volla's mount Badinda Altena, who re-presented and passed.
Swedish rider Therese Nilshagen with Dante Weltino OLD and Italy's Valentina Truppa with Chablis were sent to the holding box and were re-presented this morning at 7:30 a.m. Dante Weltino OLD did not pass, while Chablis did pass after two trips down the jog strip.
Dressage gets under way tomorrow with the Grand Prix.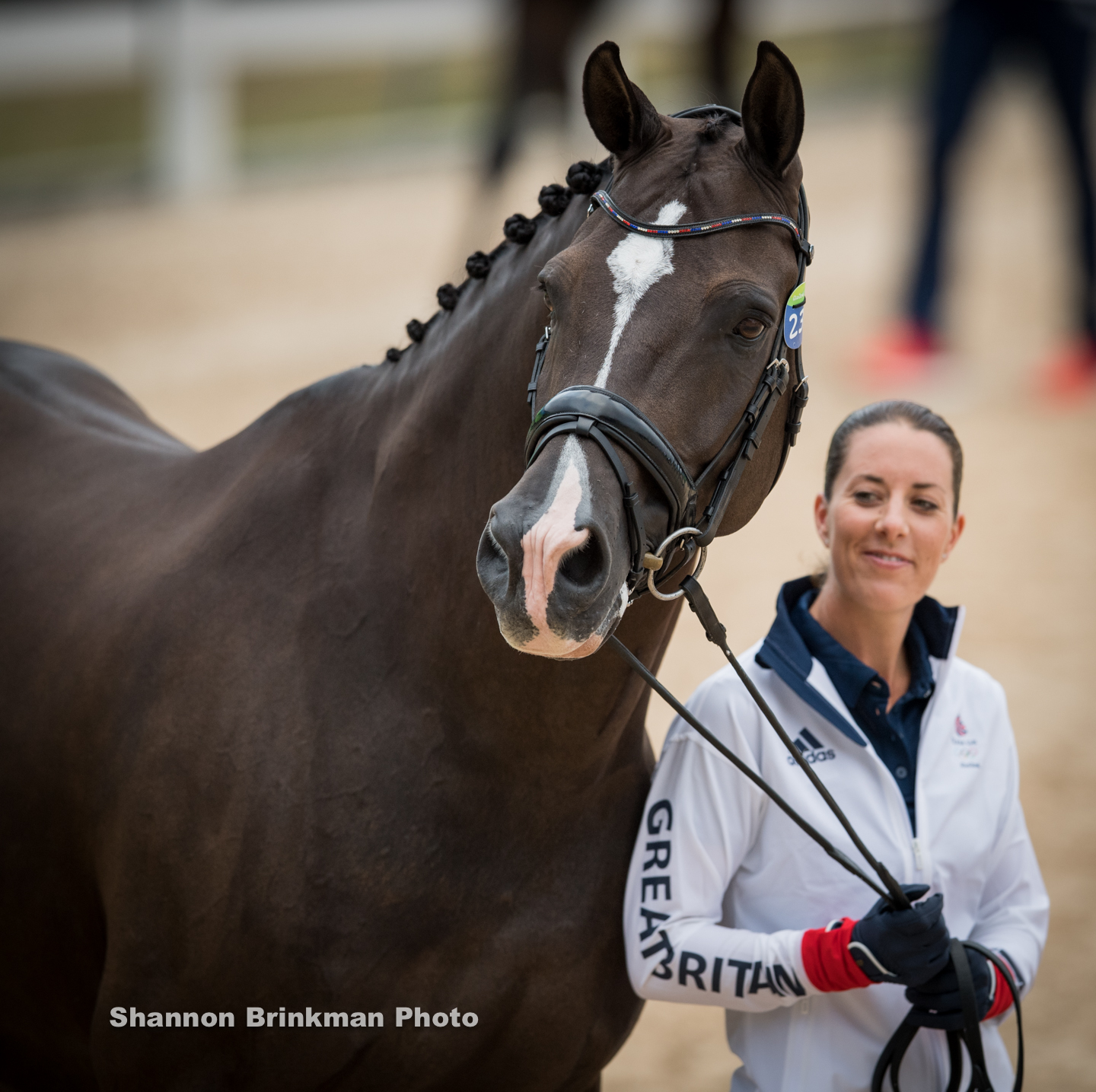 Charlotte Dujardin presented the inimitable Valegro. Photo by Shannon Brinkman.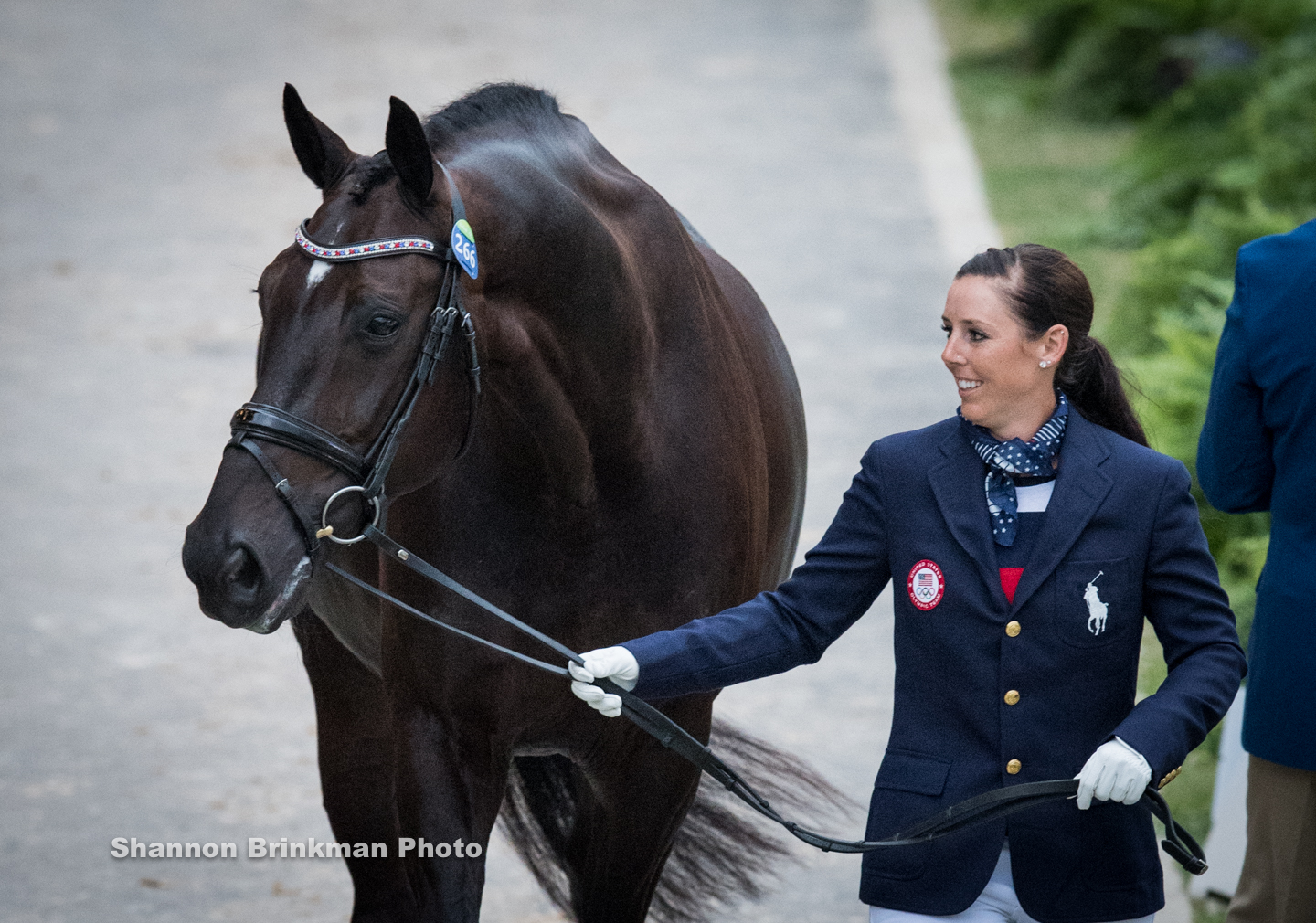 First-time Olympian Kasey Perry looked thrilled to show off Dublet. Photo by Shannon Brinkman.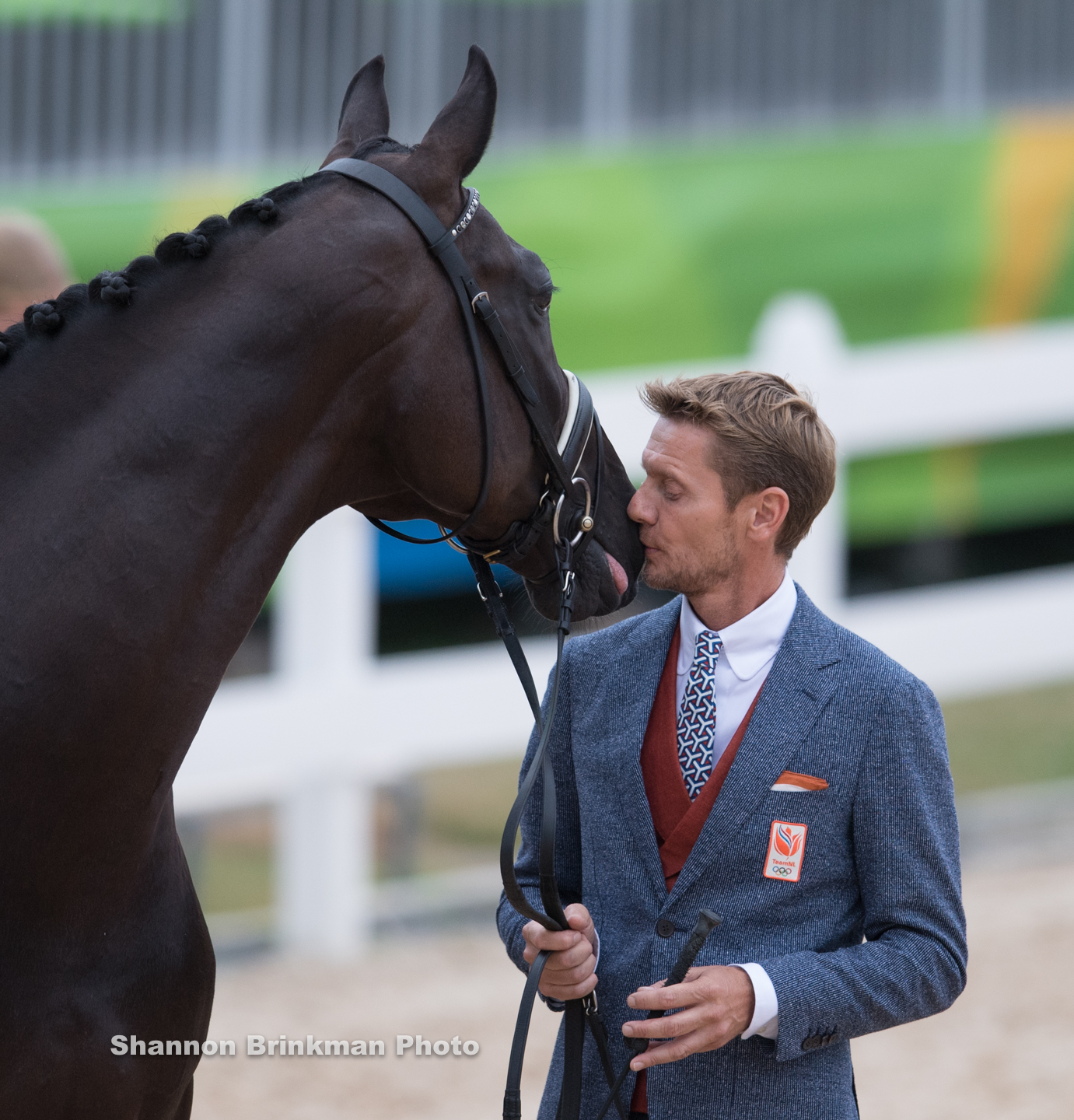 Edward Gal shared a quiet moment with Voice during the horse inspection. Photo by Shannon Brinkman.
Mollie Bailey and Lindsay Berreth are on the ground in Rio de Janeiro for the Chronicle and will be reporting with all the news, fantastic photos and behind-the-scenes details all posted on www.coth.com. Your go-to page for all things Olympic is http://www.chronofhorse.com/2016-Olympics
We'll have live blogs of competition sessions, Twitter updates, blogs, photo galleries, stories about each day's competition and so much more. Don't miss a thing—we'll have everything you need to know. Also make sure to follow along on the Chronicle's social media outlets: Facebook, Twitter, Instagram and Snapchat (@chronofhorse).