Lexington, Ky.—April 26
In eventing circles, it's often said that dressage is what you have to do before you can get to the fun part. When you're heading down the ramp into the Rolex Stadium with its electric atmosphere, it can be difficult to keep a lid on a fit event horse.
But as the reigning Land Rover Kentucky Three-Day winner, Oliver Townend wasn't so concerned about whether Cooley Master Class was going to be too wild—he was a bit worried the gelding was going to fall asleep on him.
"I could have done with a little more of a gust up his backside at times, but it doesn't seem to affect him," he said with a smile. "He's obviously used to being in the peeing down rain and the freezing cold conditions from January to March [in England], so it makes no odds to him, but I'm glad it wasn't any warmer for him. That wouldn't have helped."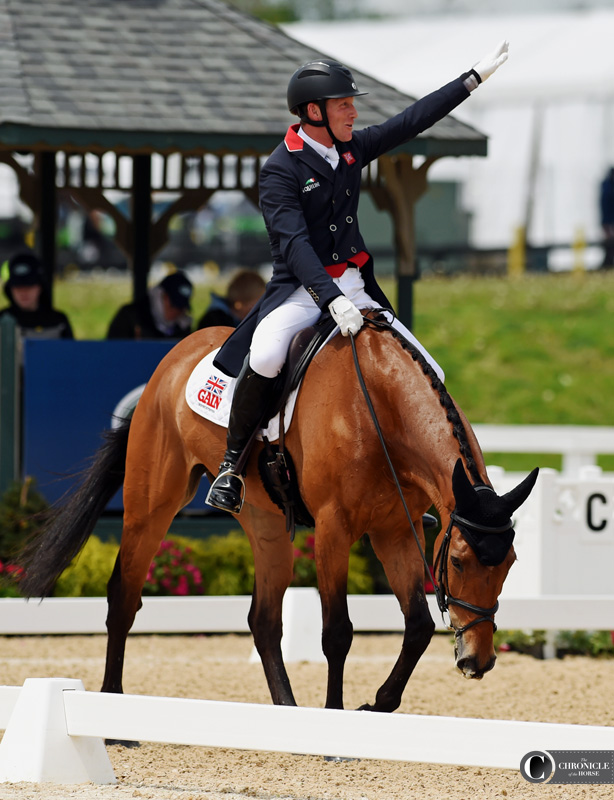 Townend and "Coolio" scored a 24.1 to slip ahead of lunchtime leader and British compatriot Piggy French on Quarrycrest Echo, who scored a 27.1.
"He made me work in there," said Townend of the 14-year-old Irish Sport Horse gelding (Ramiro B—The Swallow, Master Imp) who is owned by Angela Hislop. "I've had him since he was 4 years old; he knows me, and I know him. It's nice to come in and not have to worry about him boiling over. It's more about worrying keeping him going and getting him to the end without me sweating too much, but he's done a good job."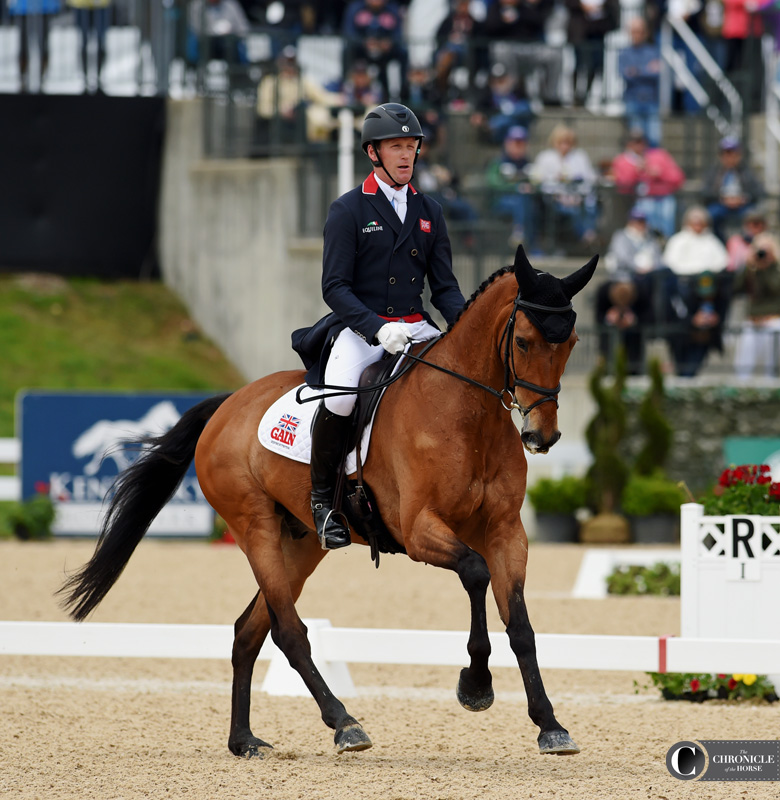 For Townend, there was no question he'd try to repeat last year's victory with Coolio. "We knew that he loved it here last year; he just thrived on it," he said. "He finished ears pricked every step of the way, so why not keep bringing them back to where they love?
"It's obviously a great feeling to be back here," he added. "To start with, it's one of my favorite events, and the people here are very friendly, and the atmosphere is second to none; the stadium is out of this world, and it's just an event that if it was the last event of my career, this is the one I would want to be at because it's just a special place to me."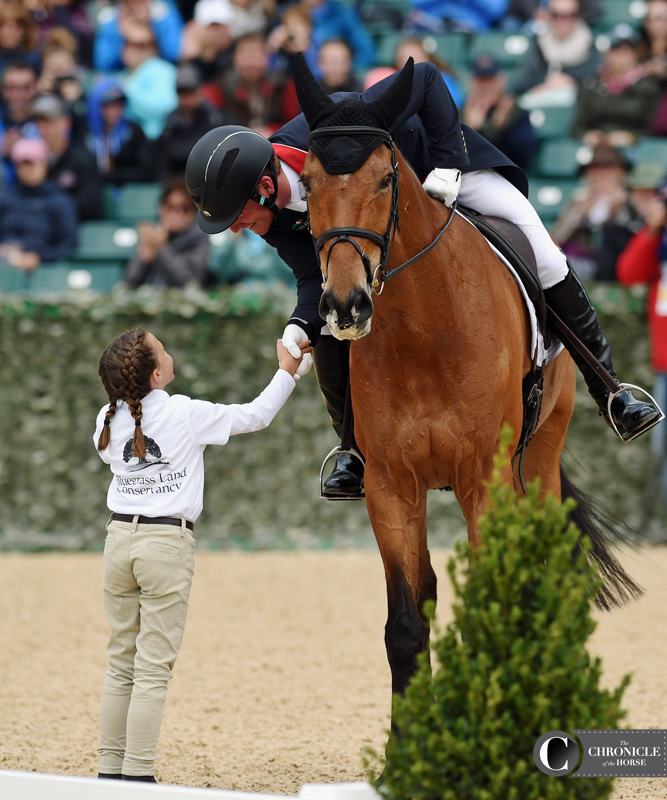 French wasn't feeling quite as confident heading into dressage with "Red." When asked about her favorite part of her test with Quarrycrest Echo, a 12-year-old Irish Sport Horse (Clover Echo—Royal China, Cavalier Royale), her answer was, "The end! And it had all gone OK. To be honest I didn't think I had him quite right outside, so in my mind I was thinking I wasn't in the perfect place you want to be.
"But I was just really impressed with him, the fact that he's become more professional like he is and tries very hard up and down," she continued. "So I was just delighted and could start breathing when I did the final halt, and he'd been a good boy."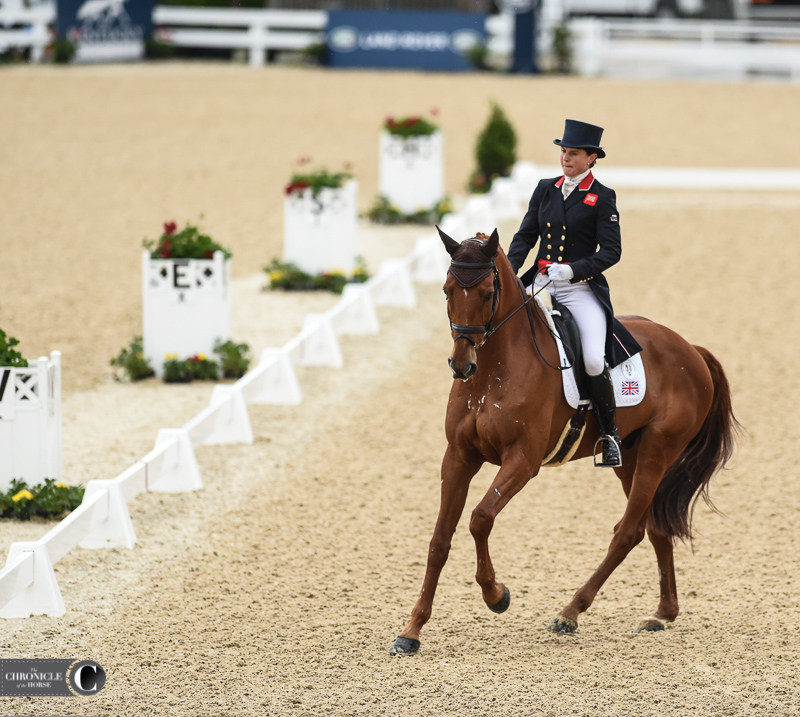 Boyd Martin became the highest placed U.S. rider in third with a 27.9 after his test with Tsetserleg, a 12-year-old U.S.-bred Trakehner gelding (Windfall—Thabana, Buddenbrock) owned by Christine Turner.
"Dressage is a frustrating sport because you can always look back on it and wish you did this or that a little better, but he's getting better," said Martin. "Last year he was green here and scraped through all three phases, and this year he's a bit more seasoned and confirmed at this level. He's a very quiet horse and relaxed, and he got a bit stirred up in the warm-up, but we had time to get him soft again. I was happy with him—looking forward to tomorrow; it should be good fun."
Martin's had the ride on the gelding since 2016 after taking over from Michael Pollard.
"It takes about two years to form a partnership, so last year was probably a little bit of a rush to get through this and go to the [the FEI World Equestrian Games (North Carolina)], and it felt like we were doing everything on a wing and a prayer. So it's been good to take a moment to get to know each other well. He's a bit of a quirky horse, and we've gotten to know each other and know what he likes.
"He's a bit of an awkward jumper, so I train him differently than other horses; I don't jump him big at home." Martin continued. "He's a wonderful galloper. To be fair he's probably not the most spectacular horse I've ever had, but he's one hell of a trier, and at this level, it's wonderful to have a horse that tries his guts out for you."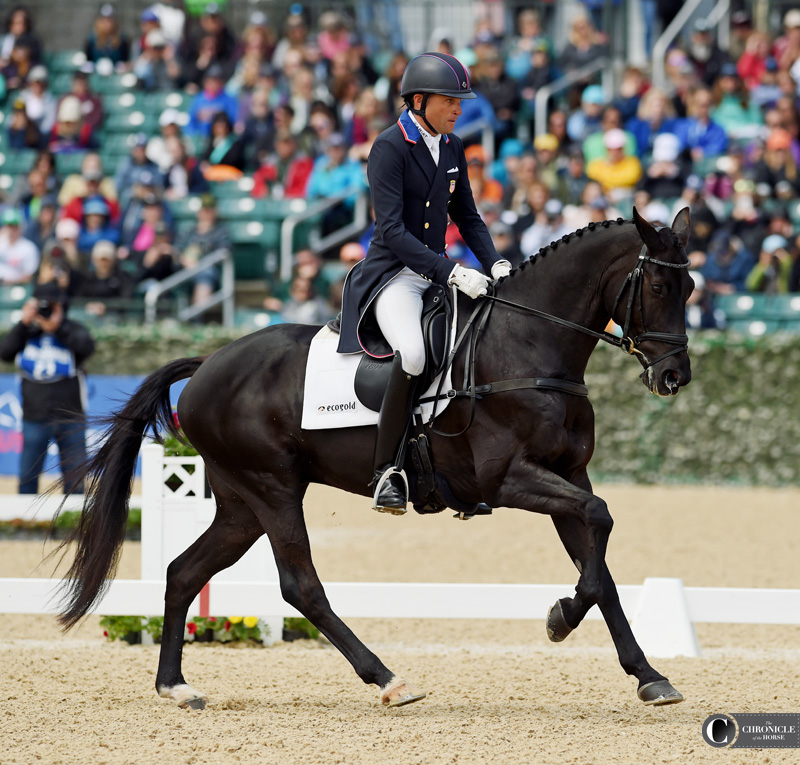 Looking ahead to tomorrow's cross-country, Townend is excited to tackle Derek di Grazia's course.
"I'm a huge fan of Derek di Grazia courses," he said. "I think he's absolutely exceptional at what he does. I think he has a real knack in terms of knowing what works distance-wise between the combinations and what a horse can see in terms of the lines. You can walk one of Derek's courses and say, 'How would they ever see that?' and then you ride it, and they take you to the corner or whatever it may be. But this course is as tough as I've seen here. You need to be switched on every step of the way. I think you could have an easy blip without having too much go wrong. It's a true five-star test and a proper job from start to finish."
Martin agreed, adding, "To be honest, it doesn't walk as savage as last year, but I think it's equally as difficult. He's set a lot of the difficult jumps in the second half of the course where the horses will get a bit tired and the riders start thinking about the time a lot, so you've got to be quick early and read your horse in a few of those complicated combinations at the end. You need to figure out how much you can balance them up and still go fast."
The first horse will head out on cross-country tomorrow at 10:30 a.m. EDT, and horses will be running at five-minute intervals.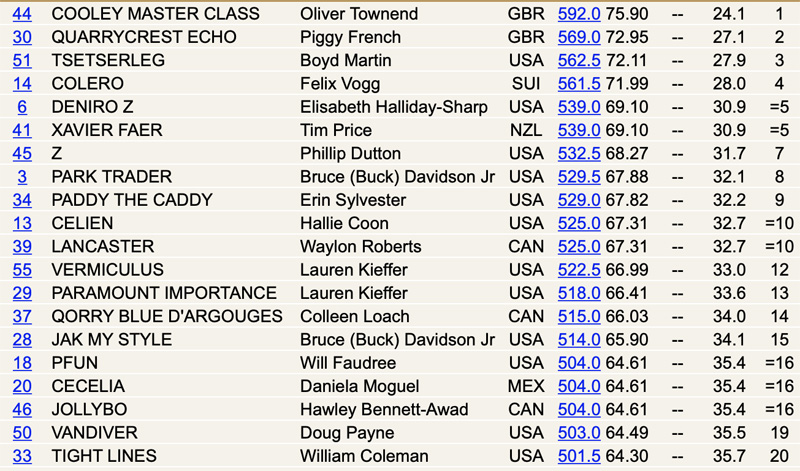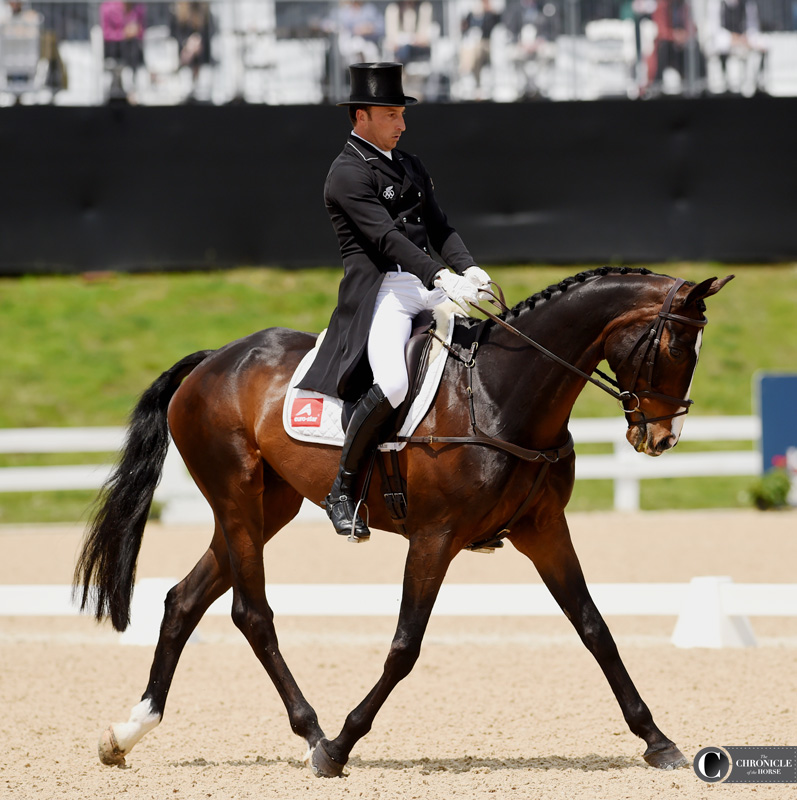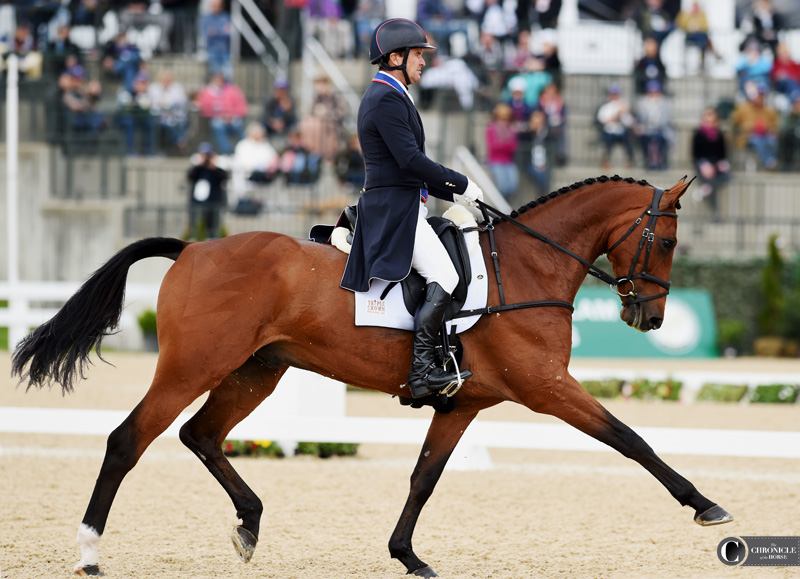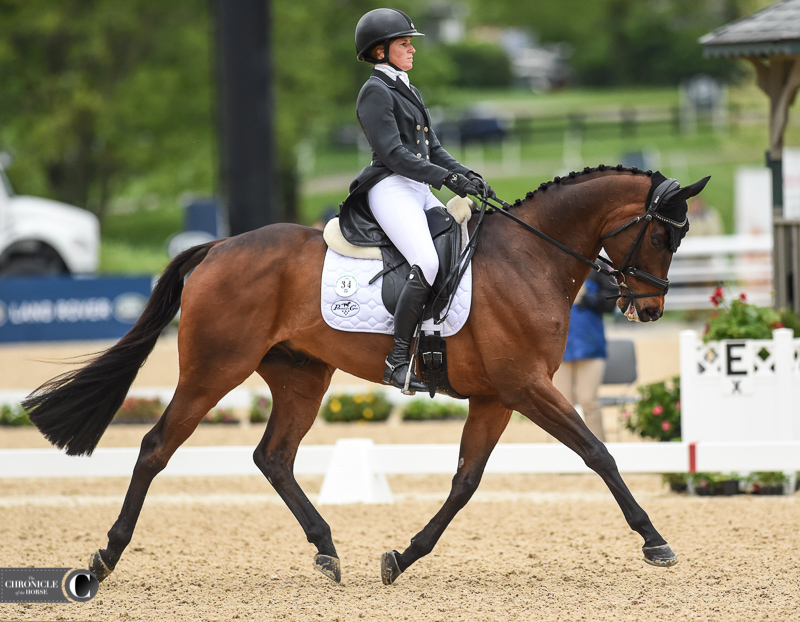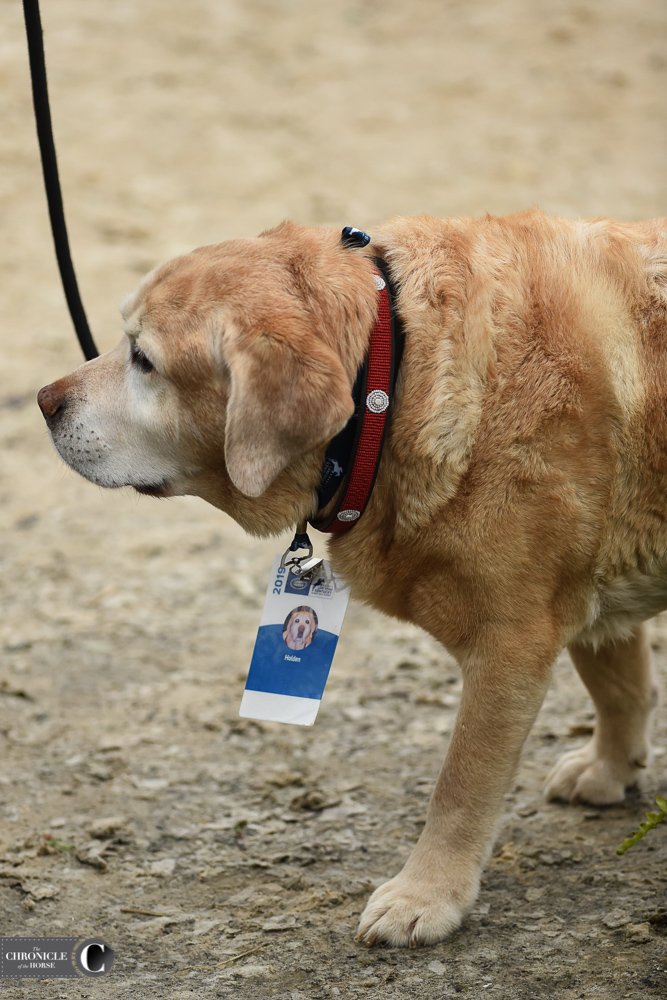 Ride Times I Live Scores I COTH Coverage I Website I Schedule I What You Need To Know
We're on site at the Kentucky Horse Park to bring you all the info and photos you need to know from the biggest event of the year. Check back all weekend at coth.com and be sure to pick up the May 20 print edition of the Chronicle for much more.