Lexington, Ky.—April 26
When Piggy French started the day, she was worried about how her test was going to go with Quarrycrest Echo.
"I was relieved really, to be honest," the British rider said following her test. "I gave him a really short warm-up before his test. He did a little work yesterday, and obviously it was sunny and hot. Then I gave him a little loose longe in the morning, and we got monsooned on in five minutes of being out, so that was hard to tell sort of what mood he was in.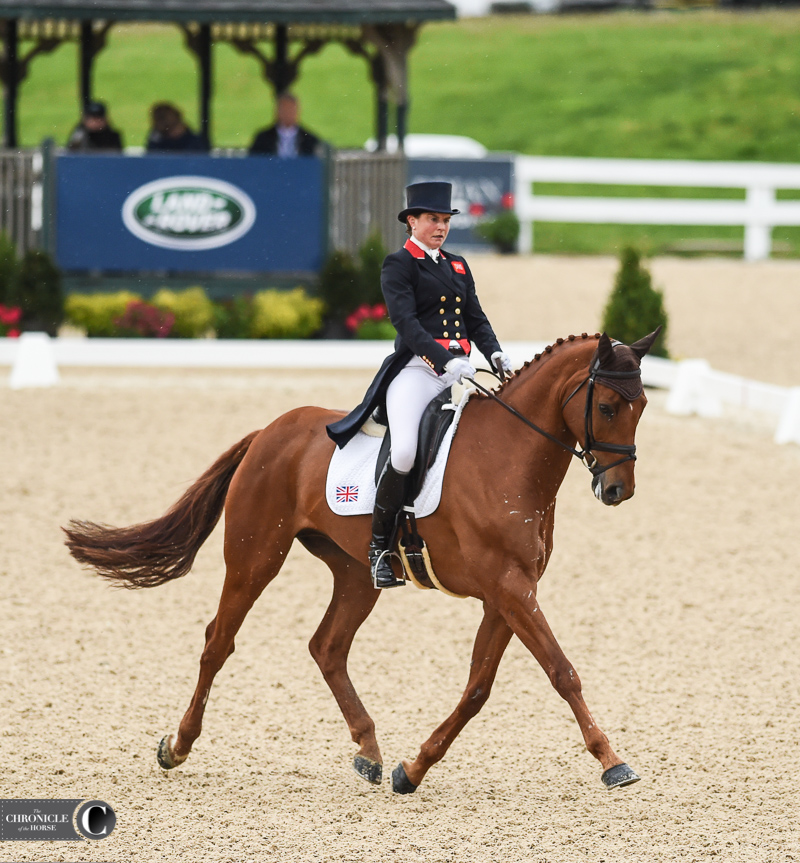 "Then I got up here just sort of 20 minutes before, and to be honest, he felt quite cold and a bit stiff like it's suddenly got cold hasn't it?" she continued. "And this is a long walk up here, and [with] all the cameras and everything around here, and suddenly [he] started spooking, which he hasn't done all week. I wasn't feeling that confident just before he went in."
She needn't have worried though, as the 12-year-old Irish Sport Horse (Clover Echo—Royal China, Cavalier Royale) put in a lovely test to score a 27.1 to overtake the top spot from overnight leader Felix Vogg and Colero (28.0).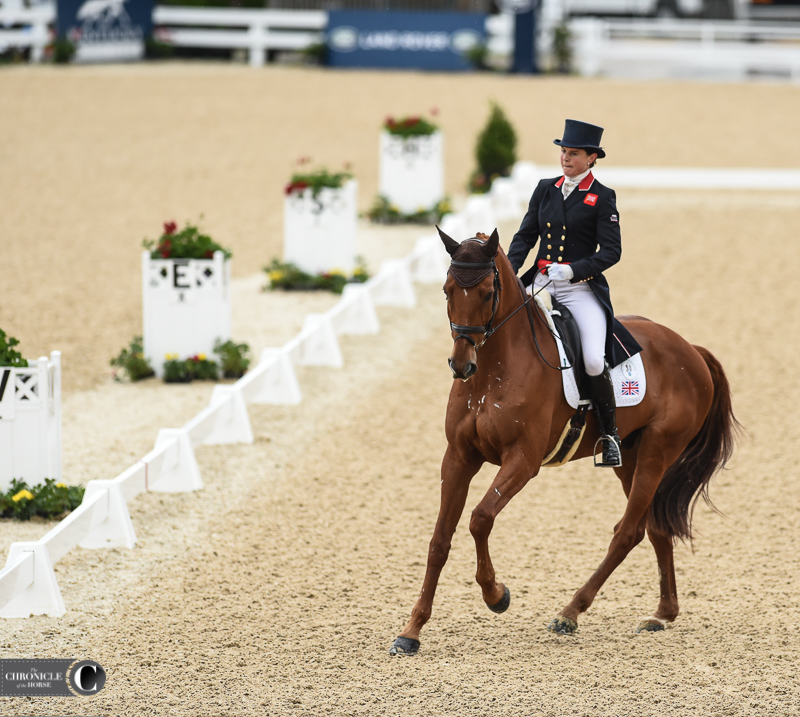 "He's becoming more professional with age, hopefully," French said. "And apart from a spook at the flower pot after the centerline he spooked before his medium, and I was like oh no! But they're moving, and it's windy in there. You go down the tunnel, and the breeze gets you, so it just felt quite stormy, and he just felt a bit fresh when I got on him. I'm really relieved there were no big mistakes."
Liz Halliday-Sharp (Deniro Z) and Buck Davidson (Park Trader) are now in third and fourth respectively, and Erin Sylvester slotted into the fifth spot with Paddy The Caddy (32.2) before the lunch break.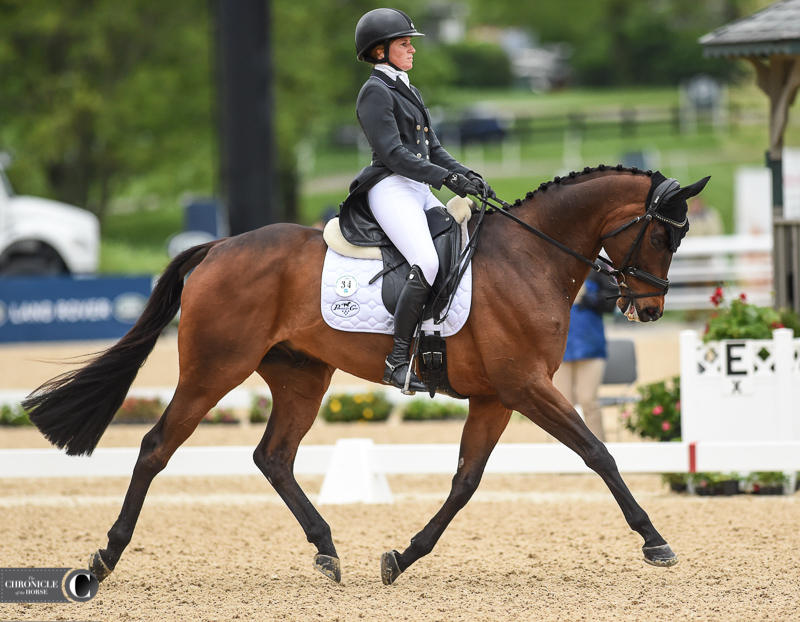 "It felt really good," said Sylvester. "We've been working very hard on our dressage all year. I wasn't sure if he was going to get a little nervous in there. He maybe felt like a fraction nervous, but he really stayed with me. I could tell he was trying to do the right thing all the time, so I was very happy with him."
Dressage resumes at 1 p.m. EST with the final 12 horse-and-rider pairs with last year's winners Oliver Townend and Cooley Master Class heading down centerline at 1:32 to see if they can put themselves in a good spot to take the title for a second time.
Ride Times I Live Scores I COTH Coverage I Website I Schedule I What You Need To Know
We're on site at the Kentucky Horse Park to bring you all the info and photos you need to know from the biggest event of the year. Check back all weekend at coth.com and be sure to pick up the May 20 print edition of the Chronicle for much more.