Lexington, Ky.—April 25
"In Yorkshire, they say pressure's only for car tires,"  goes an adage from Oliver Townend's hometown.
Cantering into the Rolex Stadium on Ballaghmor Class, the Yorkshireman proved that saying true. Townend entered the stadium as the overnight leader and final rider in the Land Rover Kentucky CCI5*-L with no room for error and delivered, putting in a clear round over Steve Stephens' show jumping course to clinch the win.
New Zealand's Tim Price and Xavier Faer jumped clear to finish second, becoming one of just two pairs to finish on their dressage score. Price's wife Jonelle Price rose from 20th after dressage to finish third with Grovine De Reve on the strength of one of Saturday's fastest cross-country rounds. She also distinguished herself as the only other rider to finish on her dressage score aboard Classic Moet, who moved from 46th after dressage to end the weekend in seventh.
Of 44 starters, there were nine double-clear rounds in the stadium phase, and half made the time allowed.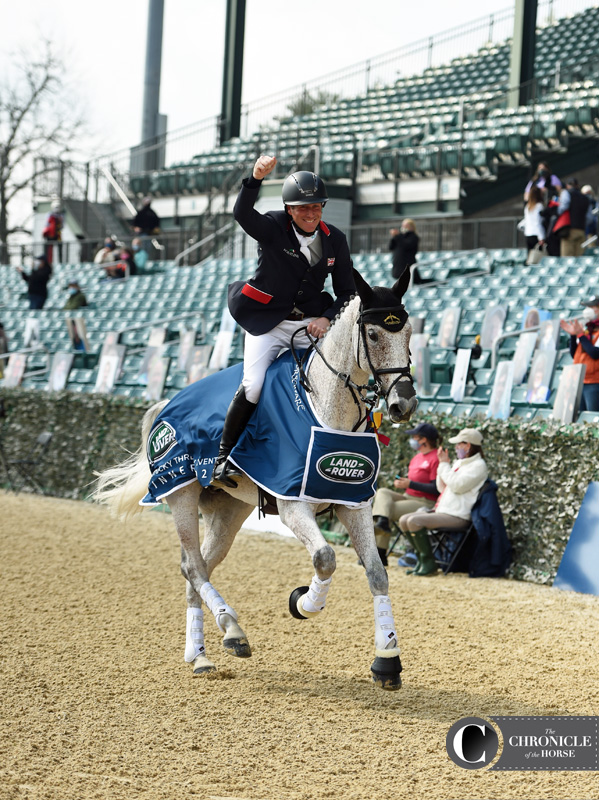 "Tim has me under pressure every week in England, so we're always competing against each other," Townend said. "We're the biggest pain in each other's backsides! But obviously, I'm picking on him. It's very competitive in England, so you kind of get used to the feeling. Obviously, [Kentucky is] a lot bigger event, but at the same time you can never write these guys off. All I had to do was do my job, and today [Ballaghmor Class] felt in incredible shape. I've never felt him as good or as careful. This is his first time on a [synthetic] surface on the third day."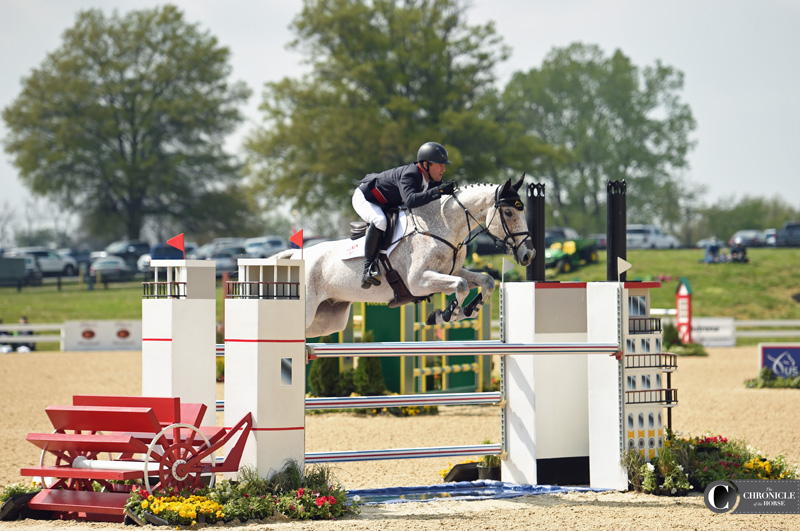 Townend had a disappointing start to his day when his 2018 and 2019 Kentucky winner, Cooley Master Class, who was in eighth place, was eliminated at the final horse inspection. The win on "Thomas" will make the plane ride home a bit better.
The 14-year-old Irish Sport Horse gelding (Courage II—Kilderry Place) has never finished outside of the top five at a five-star and won the 2017 Land Rover Burghley Horse Trials CCI5*-L (England) in his five-star debut. This weekend's win marked Townend's third Kentucky win and sixth five-star win. Germany's Michael Jung is the only other rider to win Kentucky three times in a row, all with fischerRocana FST.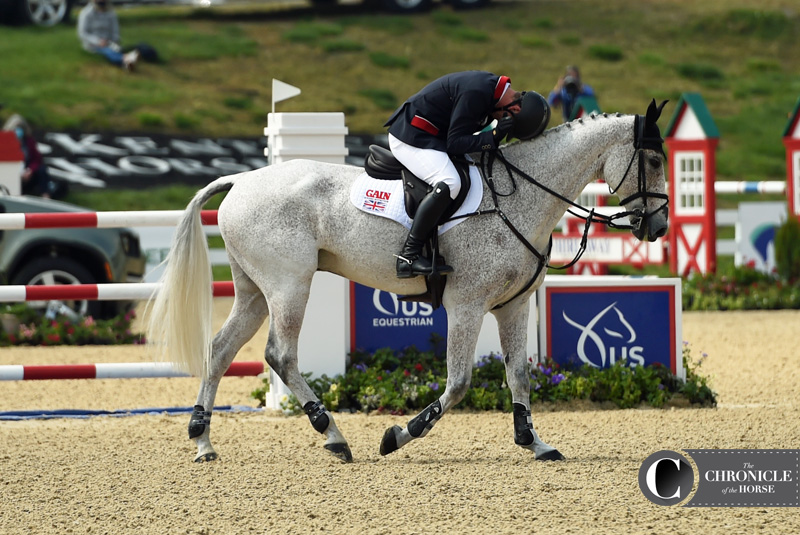 Townend has called Thomas one of the best horses he's ever ridden. "We've had him since he was 4 years old, so we know him very well," he said. "He was very sharp all the way through and still can be, but that sharpness—when we've managed to bend it—is what makes him so special. You saw at the end of cross-country: I had to ride him very slow through the turns, but he has that extra gear in comparison to most horses. He used to go when you didn't want him to go—like it was more his choice than yours—but he's just got an extreme amount of power, an extreme amount of talent, and now he knows his job. He knows what day things happen. I don't know whether it's down to intelligence. It's definitely down to pedigree. But it's hard to put your finger on what makes him so special, but he definitely, definitely is."
Watch Townend's winning show jumping round, courtesy of USEF Network:

Boyd Martin was the top U.S. rider, winning  the Land Rover/USEF CCI5* National Championship aboard Christine Turner, Thomas and Tommie Turner's On Cue, a 15-year-old Anglo European mare (Cabri d'Elle—On High, Primitive Rising) who was making her five-star debut.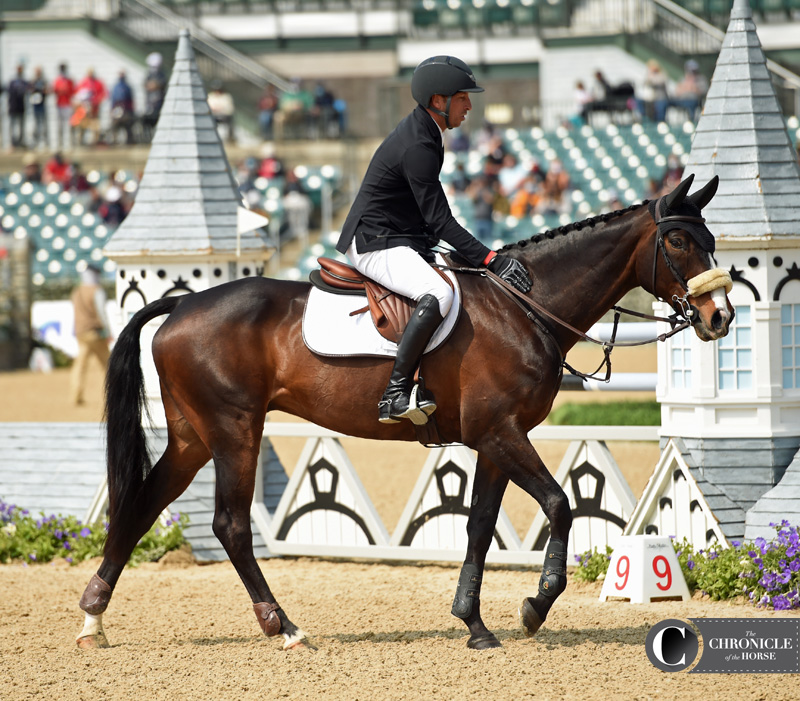 The pair was in second heading into show jumping, but a rail dropped them to fourth place overall.
"I'm absolutely thrilled with On Cue," Martin said. "Obviously, when you bring a horse that's green to the level for the first time you don't know quite what to expect. She's unbelievable though. She absolutely gave everything she had this weekend and exceeded my expectations. I really thought it would be my other horse, Tsetserleg, that would've done better, but she really stepped up. She tried her absolute guts out. I'm just thrilled with her. Would've loved to have jumped clear today, but having one pole down with this company here is still respectable."
Martin was riding for the lead Saturday on his Olympic hopeful, Tsetserleg TSF, when a fall late in the cross-country course dashed those hopes. Earning the award as highest-placed American numbed the sting of that mishap some, and gave Martin an opportunity to joke a bit with the Kiwi husband-and-wife  pair who took placed above him.
"I think that it's great that America gives a prize to the highest-placed American," he said with a smile. "Tim, it's a lovely blanket and a nice rosette, and there's extra prize money! And I was enjoying that I got pulled up in the presentation and Tim and Jonelle didn't. So I like this USEF prize for the highest placed Yank."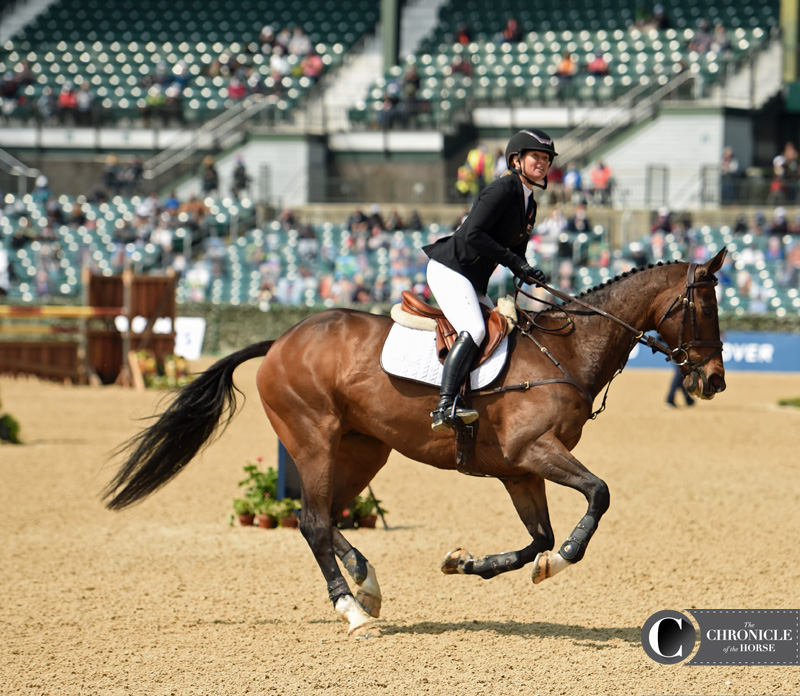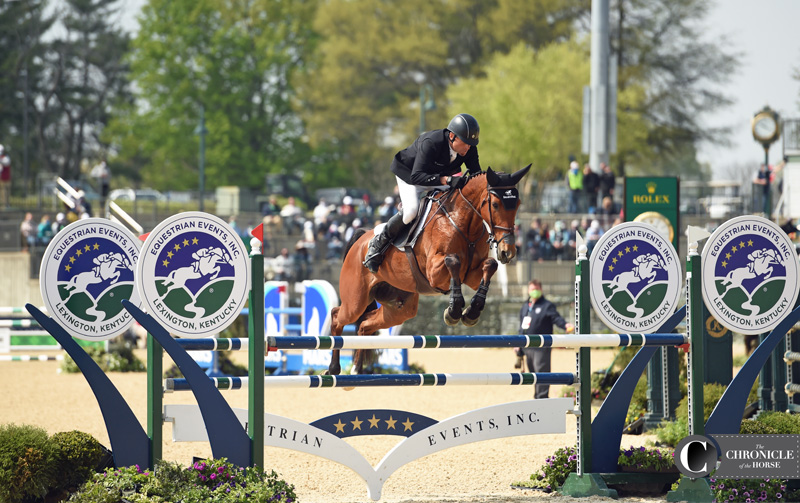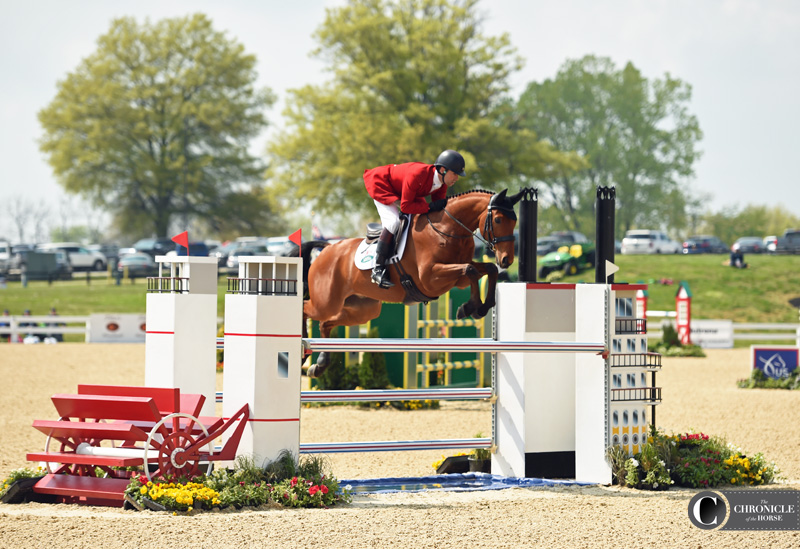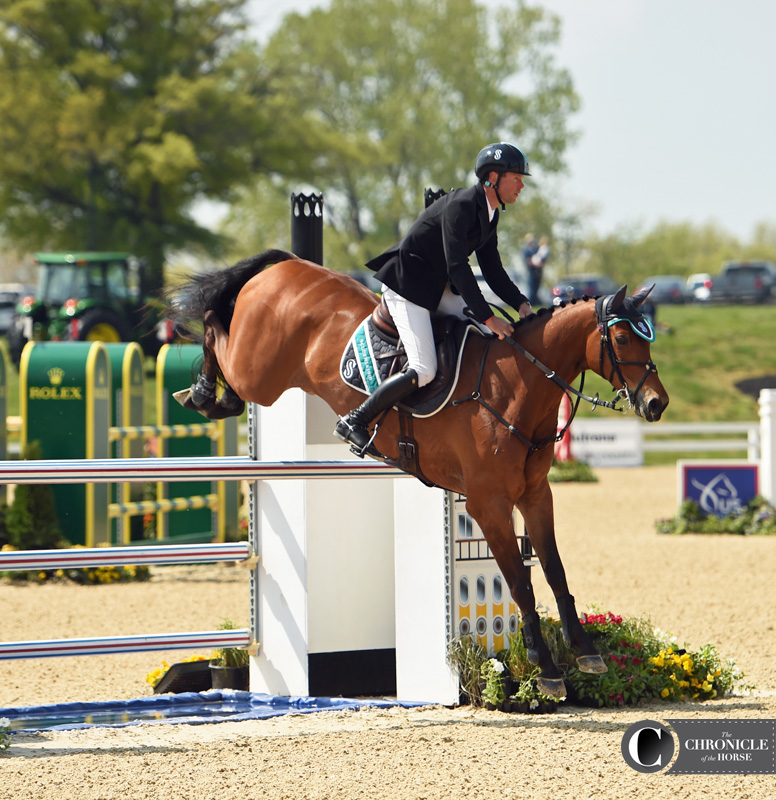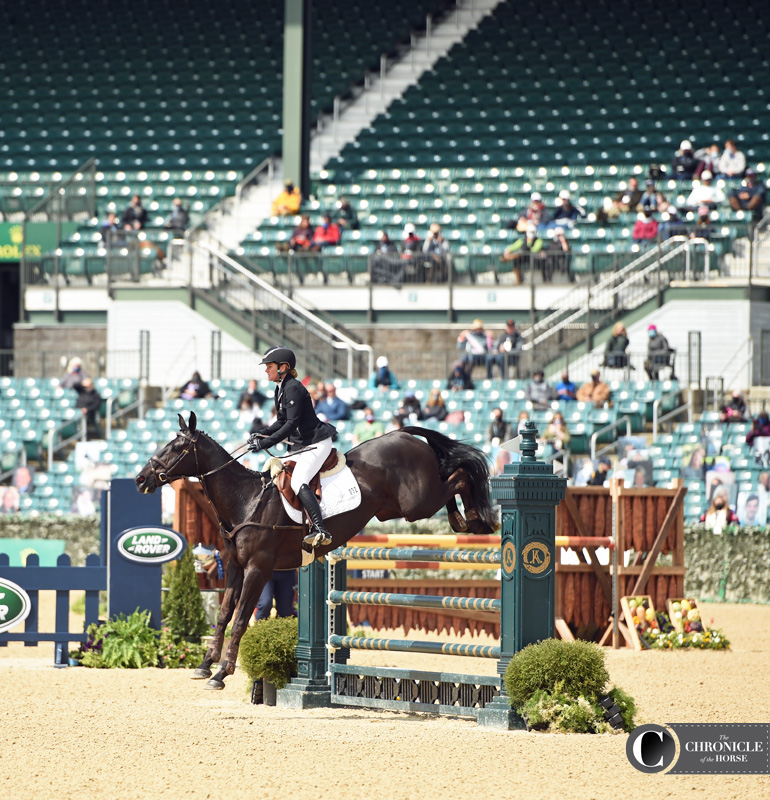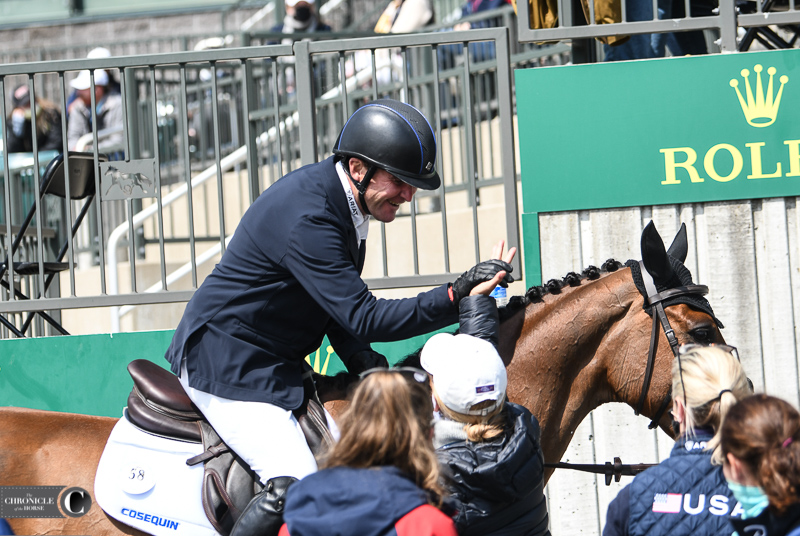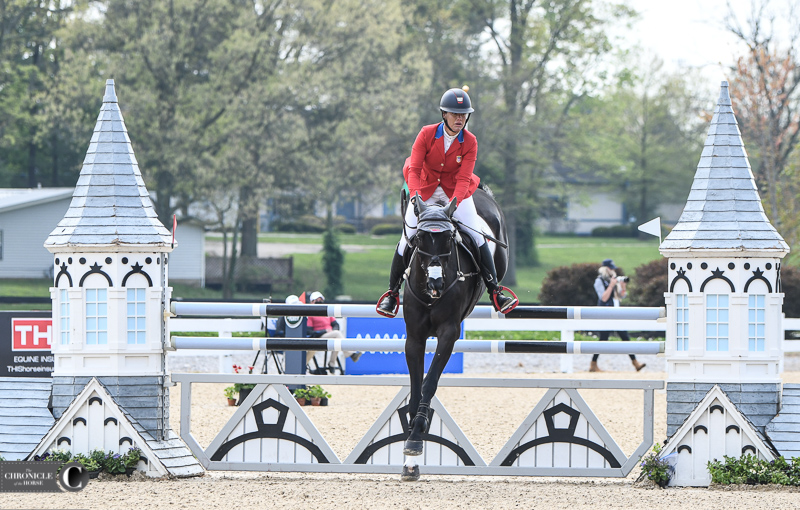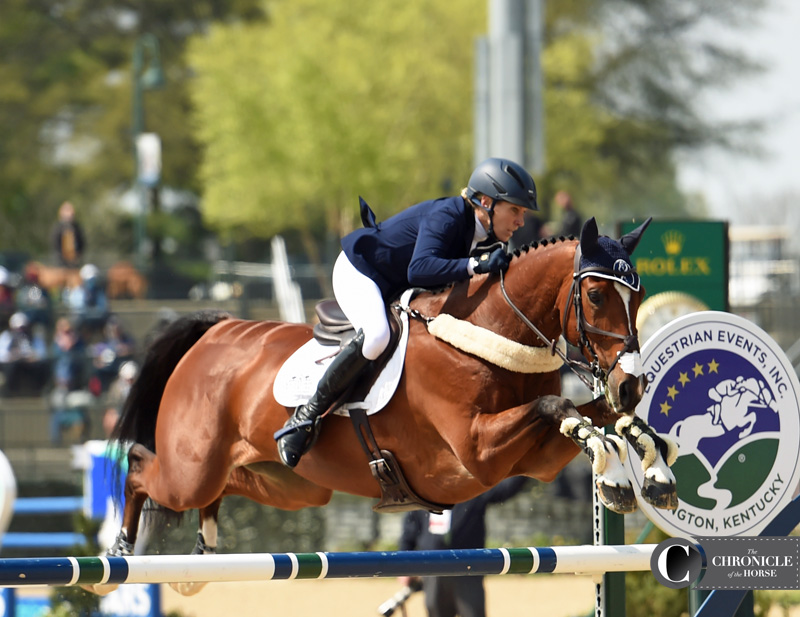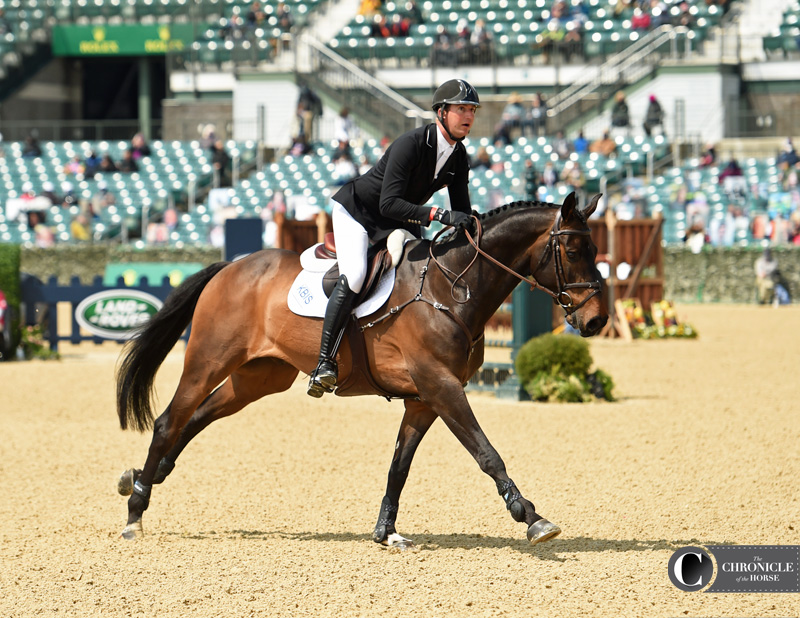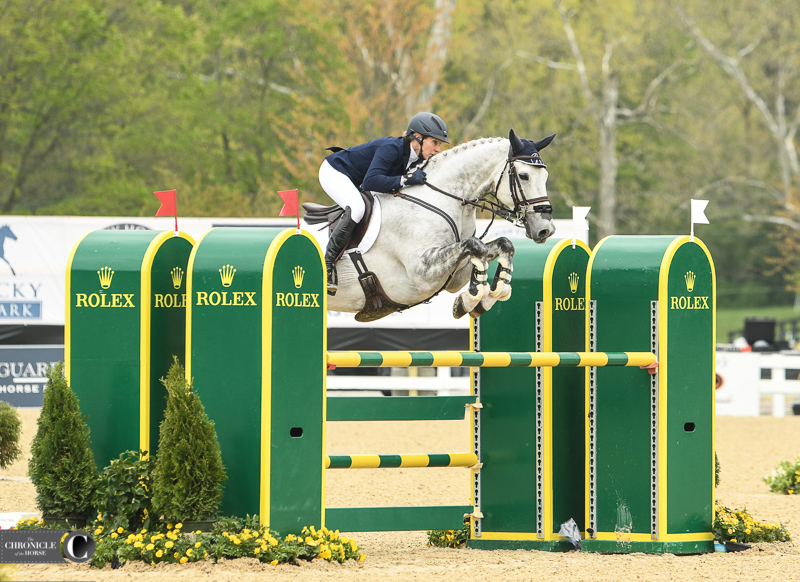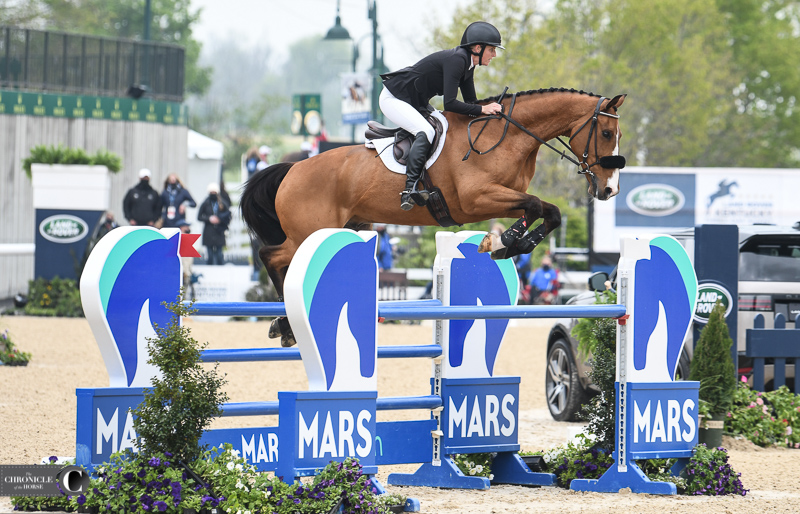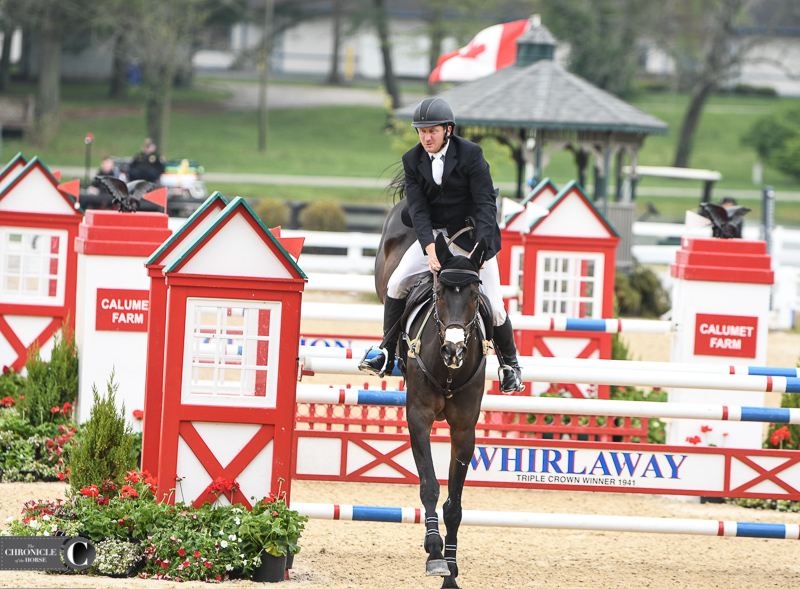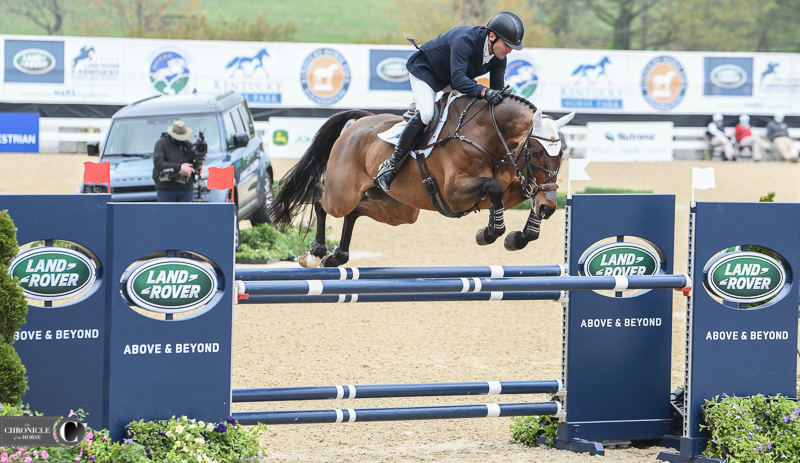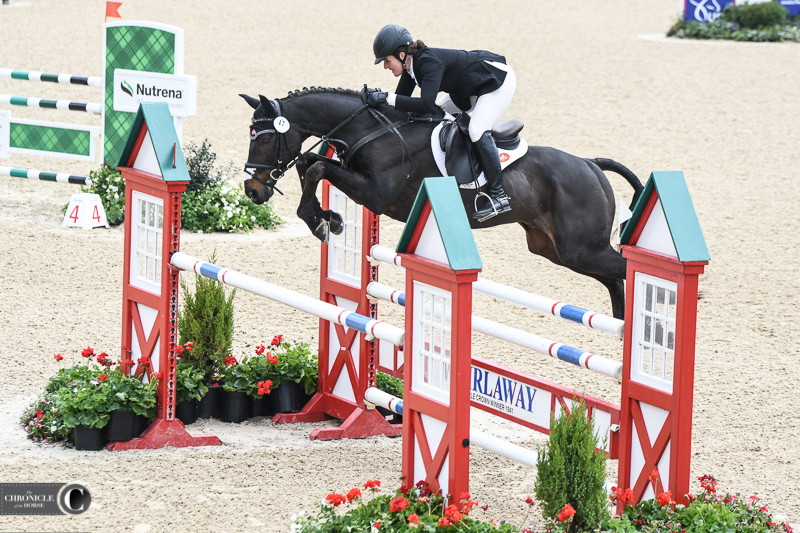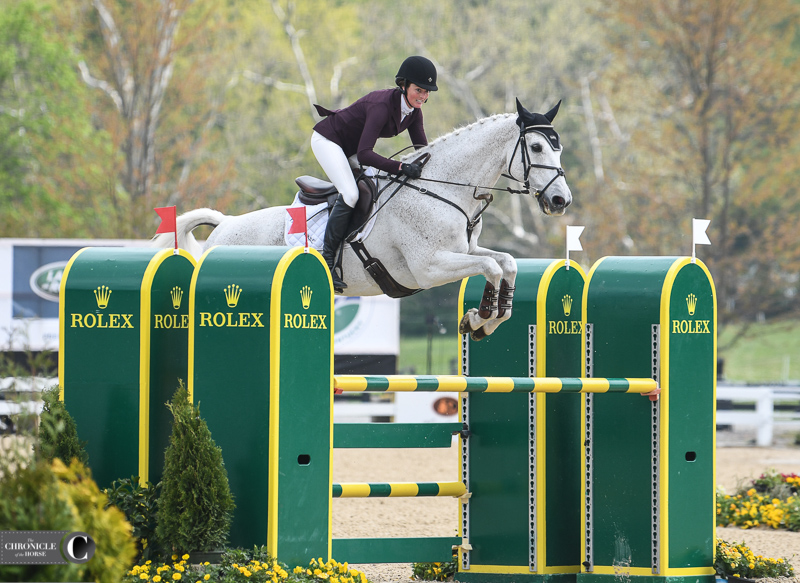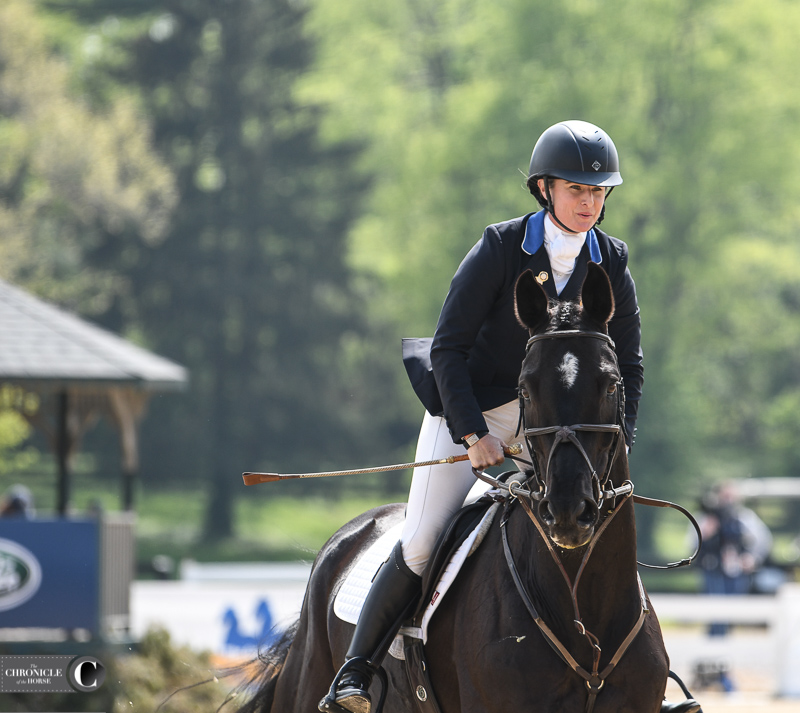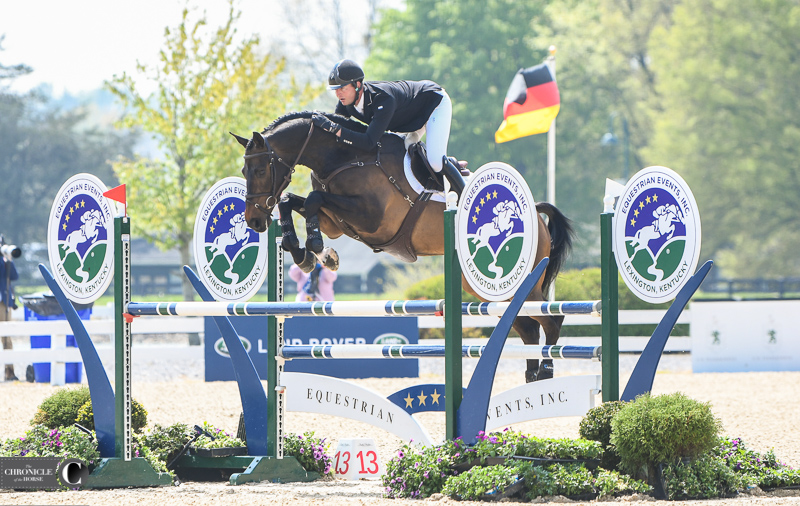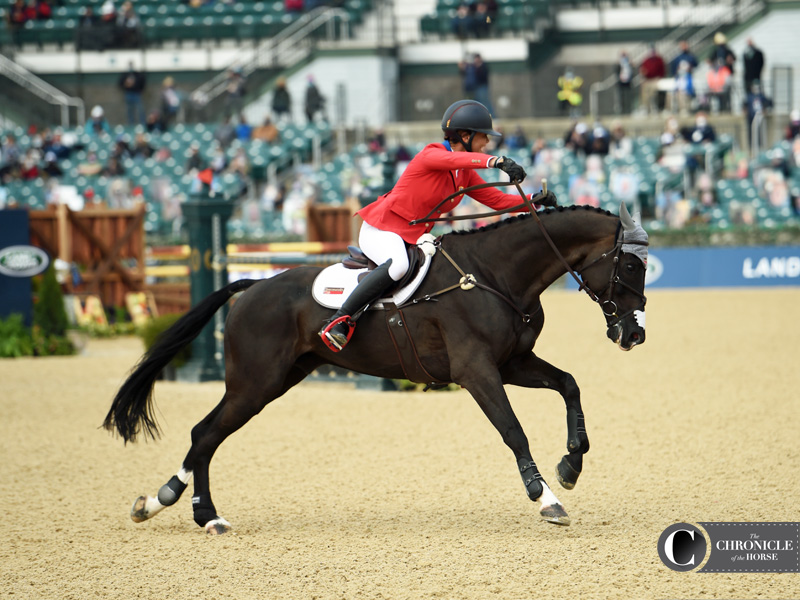 For full results, click here.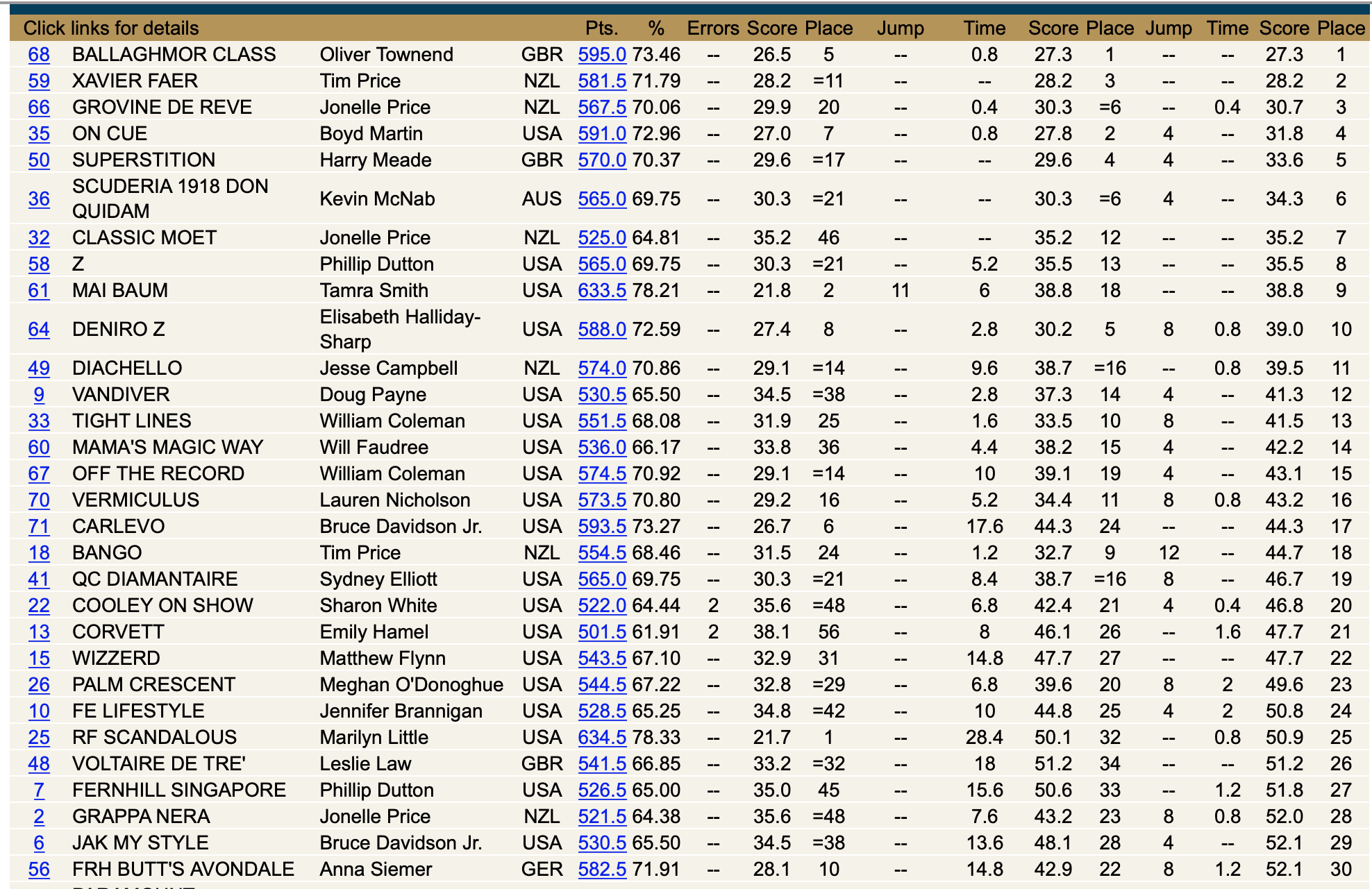 The Chronicle of the Horse will be on-site all week for the Land Rover Kentucky Three-Day Event bringing you reports from each round of competition, beautiful photos and stories from the competitors. Follow along with all of our coverage here, and be sure to read our May 17 Kentucky Results issue for more in-depth coverage and analysis of the event.