Kalispell, Mont. – July 25
For Maddie and Katie Lichten, the Adequan North American Youth Championships are more than the usual team competition.
With Katie making her fourth appearance and Maddie her third, the twin sisters from Hamilton, Massachusetts, are enjoying supporting each other in their eventing endeavors.
This weekend, Katie is riding Sapphire Blue B, a 9-year-old Irish Sport Hore gelding (Heritage Fortunus—Lucy Blue), while Maddie is riding Yarrow, a 12-year-old Canadian Sport Horse gelding (Yvari—Amelia II, Ali Baba).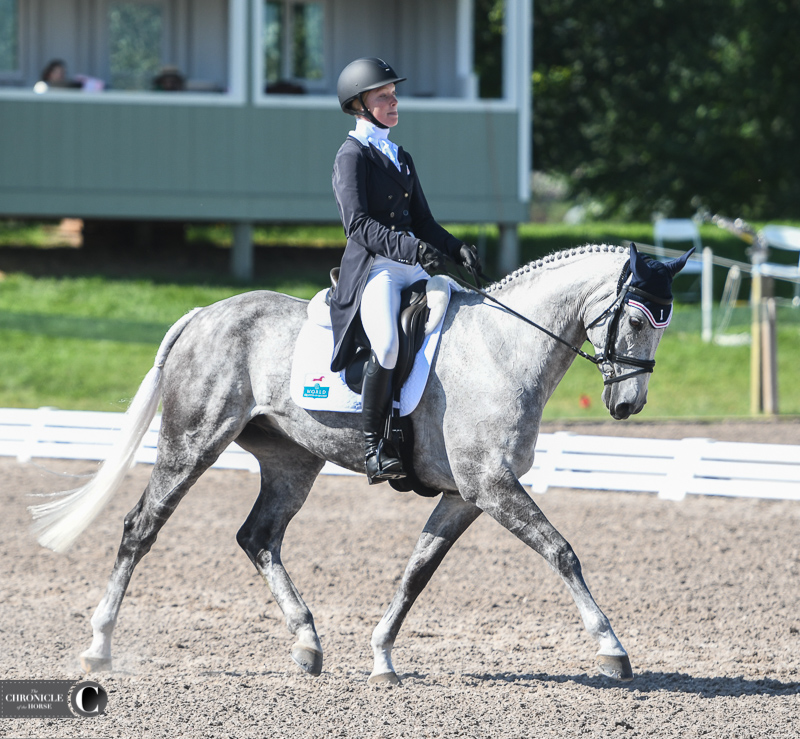 Maddie is currently sitting third in the CCIY3*-S, while Katie is fourth, and they're on the Area I and II scramble team that's leading.
"We always want each other to do well. Eventing's a hard sport, so one weekend one of us will do really well, and then the next the other," said Katie. "We train together a lot. We usually don't ride each other's horses unless one person's busy or something. But it's great. We get along so well for the most part; we only fight occasionally! Horses are super unpredictable, so we're not competitive against each other."
Katie's had "Steve" for two years after getting him from Ludwig and Ellen Svennerstål. She competed him a bit, including at last year's NAYC, then went off to school at the University of Virginia and let her trainer Allison Springer take over the ride to give the horse experience at the advanced level.
She's had the ride back for a few weeks and will let Springer compete him again when she heads back to school in the fall as a sophomore.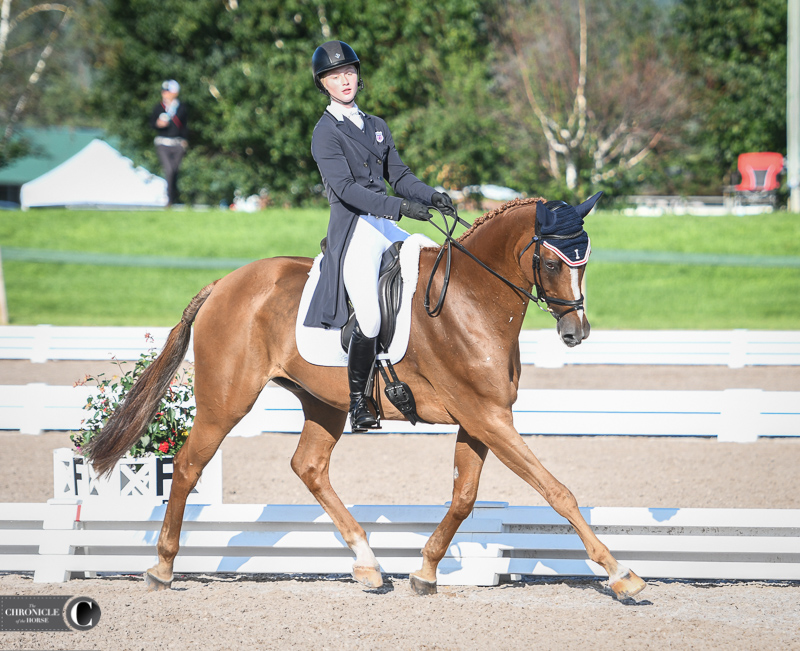 "We'll just take it from there and see what he wants to do," she said. "If he wants to go all the way, then she'll take him. It's been a great opportunity to take him back. He's so much more experienced and so much more rideable.
"We don't know each other very well, but he's a super honest horse, and I trust him a lot," she continued. "We're still kind of figuring each other out. I haven't ridden him for a while, and he's been great. I just have to let him do his thing, and he's really good. He takes care of me."
Maddie's had Yarrow for five years after Waylon Roberts took him to the CCI3*-S level. She's planning to join her sister at UVA this fall.
"He's just an incredible horse," she said. "I'm so lucky to have him. He's a real schoolmaster. I did my first training on him up to [this level.] He's super special. He takes care of me."
For more of the Chronicle's coverage, click here.
For full results, click here.