Kalispell, Mont.—July 21
At the beginning of the year, it looked like Canada wouldn't be sending any teams to the Adequan/FEI North American Junior and Young Rider Championships when the Ontario Horse Trials Association announced the cost to go to Rebecca Farm was too much.
But through the fundraising of several determined riders, Team Canada was able to send eight riders to Montana, and now they're leading the CICOY**.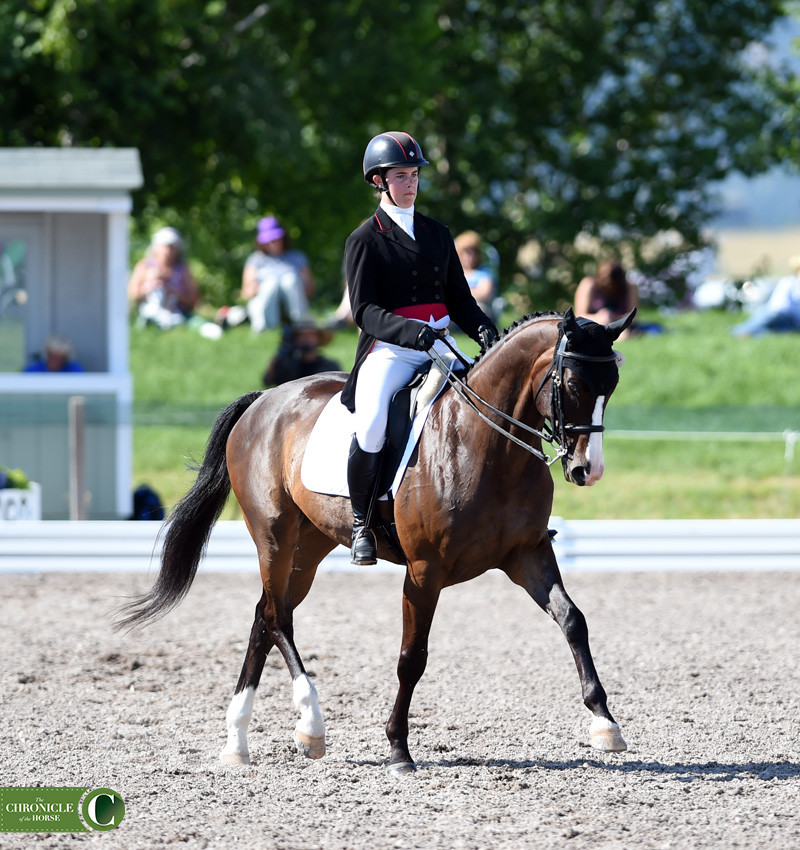 Emily Thompson on Paddington, April Simmonds on Impressively Done, Annick Niemuller on FE Black Jack and Anne-Sophie Levesque on Eskapade have a combined total of 158.4 to lead over Area VII (162.0) and Area I/IV (173.6).
"It was really exciting getting to come to this venue. We traveled really far, but everybody traveled together. It was nice to come here with a team," said Thompson, who is the highest placed Canadian rider in fourth.
"My horse is a bit lazy, so it was nice going early in the cool weather. He was really good and stayed forward and relaxed. He was very steady. There's always improvements but I was really happy with him," she said.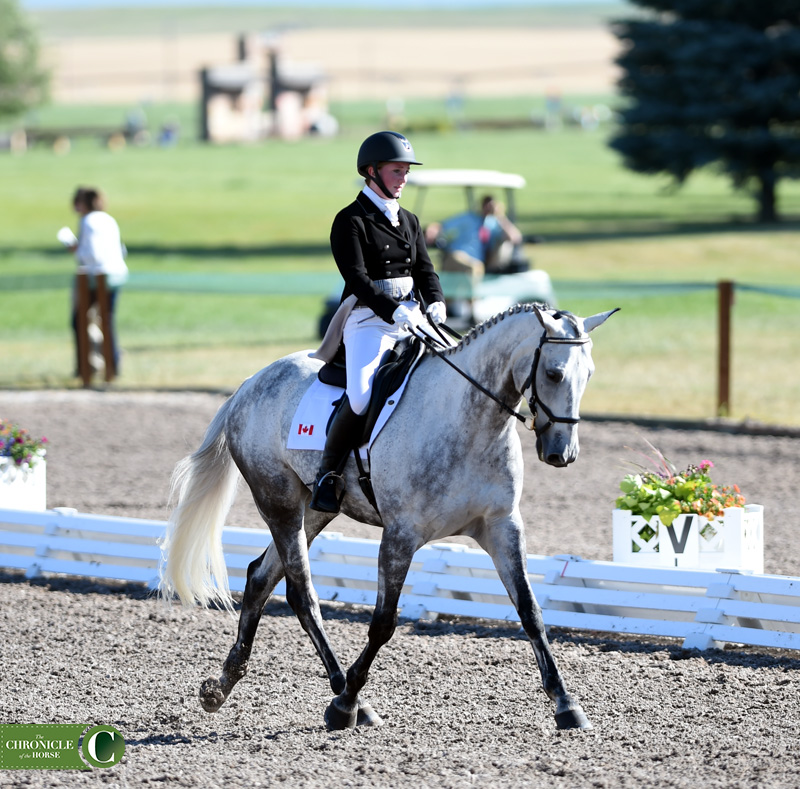 Simmonds, Niemuller and Thompson are from Ontario and know each other through the eventing scene, but Levesque, of British Columbia, is the newcomer to the team.
"Annick and I have known each other for a really long time," said Simmonds. "Normally when we go Young Riders she's been on the one-star team, and I've been on the two-star team, so it's nice to get on a team together. I've known Emily for awhile and meeting Sophie, it's fun to have another Canadian."
Niemuller is making her third appearance at NAJYRC, and her second on FE Black Jack.
"Young Riders is a really cool event in that way—you come with people you've known all your life and you've grown up riding with," she said. "We meet new people. It broadens your horizon, and in my opinion, it shows you a taste of what it's like to ride on teams for Canada, which is really exciting, and it opens the door to all the big international things like Pan Ams and the Olympics. It really shows you, this is what you want to do, or it's just cool as it is."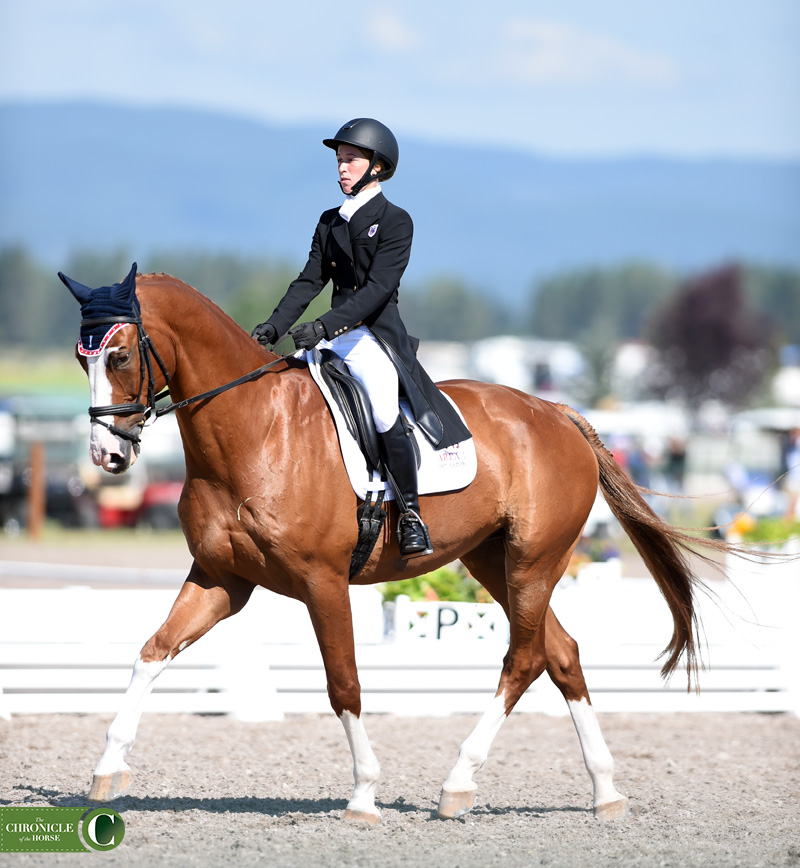 Area I's Cornelia Dorr leads the individual standings in the CICOY** on Louis M with a 37.0. She's also in fifth with Sir Patico MH.
Dorr said she was pleased to meet her goal of scoring in the 30s on the Louis M, who helped her win the Jersey Fresh CCI** (N.J.) in May.
"I think my leg got a little bit tense in the trot work which I always tend to do, so a little bit there I didn't help him, but the canter work was very pleasant and nice, and it was just fun to ride," she said.
Dorr's had the ride on Louis M for about a year, but she's been with Sir Patico MH, or "Hugo," since she was 14 and he was a 5-year-old with a few novices under his belt.
"He's been one of the most consistent things in my life since then," she said. "I went to boarding school, moved a bunch, and he was always a consistent thing. Everyone always said he would never be a prelim horse or he would maybe take me around my first one, but he just keeps stepping up."
Dorr, 19, was excited to make the trip to Montana for her second NAJYRC appearance.
"I was a little worried about the haul out here," she said. "It's quite a force to get out here from New England. It never seemed feasible for me to get out here before, so I was pretty excited to come out with the team."
For full scores, click here.
Follow along with COTH this weekend at coth.com as we bring you all the news you need to know and tons of gorgeous photos from Rebecca Farm and the NAJYRC! We'll have a full report in the August 7 print edition of the Chronicle.