Bridgehampton, N.Y.—Sept. 1
With the sweet taste of victory still lingering, Shane Sweetnam calmly walked into the ring with Indra Van De Oude Heihoef. The Belgian Warmblood mare (Casantos—Favorite Van De Kapel, Action-Breaker) had just won the $75,000 Douglas Elliman Grand Prix Qualifier the day before at the Hampton Classic. But today was a new day with the $50,000 Longines Cup, and Sweetnam had to take a bit of a gamble competing her just 24 hours after the qualifier.
"The chestnut horse [Main Road] that was fourth yesterday, he has to do the grand prix tomorrow," said Sweetnam. "She could have gone in the grand prix as well, I was kind of confused making the decision."
But if the gray mare was tired, she didn't show it, besting the five-man jump-off with a time of 36.61 seconds and all the rails still in their cups. Sweetnam bested fellow countryman Richie Moloney who came in second place with Rocksy Music.
"It was a very exciting jump-off from the start—from the start it got quicker and quicker," said Sweetnam. "I saw Mario [Deslauriers] was very quick with a young horse. I took his plan and tried to do it a little bit quick. So it was very exciting with the crowd, and it worked out for me."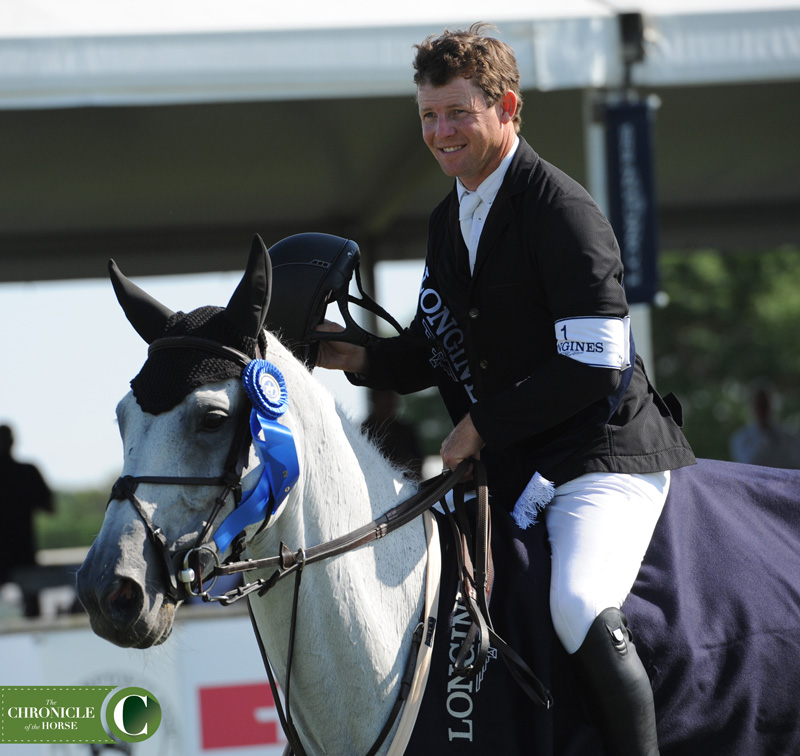 "I saw Shane's round, and I just planned to do the same really," said Moloney, who followed him in the jump-off. "We did the same amount of strides, but Shane was a little bit quicker."
Although Sweetnam only got the ride on the mare early in 2017, she's already earned a spot in his string showing him promise to be a future team horse for Ireland.
"[Indra Van De Oude Heiheof's] super talented. She was quite sensitive and green when I first got her. But from the very start, she's always tried to jump clear rounds with me," said Sweetnam. "You can see that even though she had to do yesterday, she came over to do it again today, that's very hard for any horse. So she showed her real heart and desire to get the job done."
"I'm very excited [for the future]. I've had a good two years, I have three very good horses working off each other," he continued, referring to Indra Van De Oude Heihoef, Main Road and Chaqui Z. "I'm just very lucky to have three very special horses and hopefully we can keep going with that."
Deslauriers came in third place aboard on his young horse Amsterdam.
"[Amsterdam is] very talented and let him go a little bit but still being cautious because of his age. And he was really jumping way up high, so we probably lost a little bit of time in the air, but super happy with the horse. To compete in a beautiful Longines class like this in front of a crowd to give him experience is great.
"Between him and Bardolina, a 9-year-old, I think I have a very good pair for the next five to six years anyway."
Longines partnered with JustWorld International to donate meals to impoverished nations each time a rider cleared the JustWorld International fence. Longines is now donating 5,000 meals to JustWorld International.
Check back tomorrow for the $300,000 Hampton Classic Grand Prix to see if Sweetnam can pull a triple win.
"It worked out for today; let's hope it works out for tomorrow," Sweetnam said.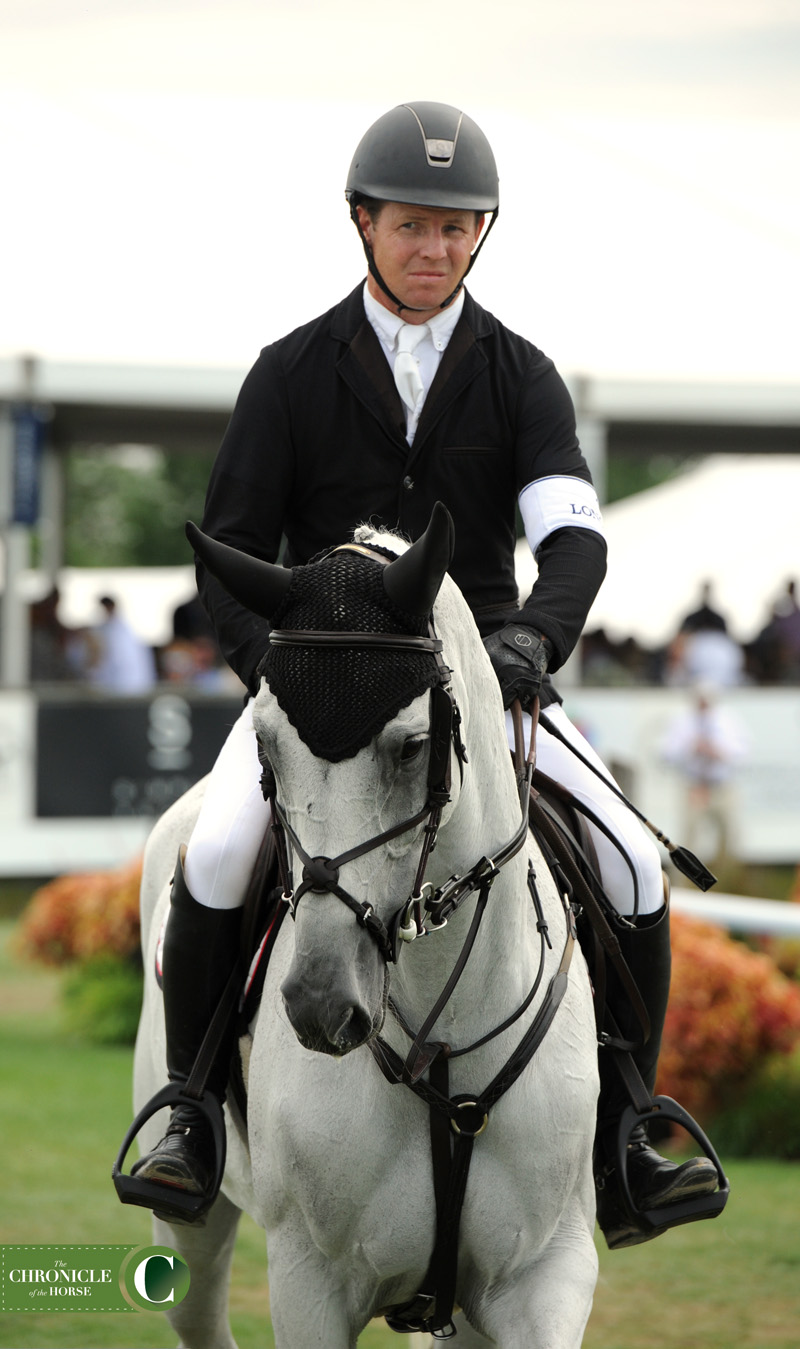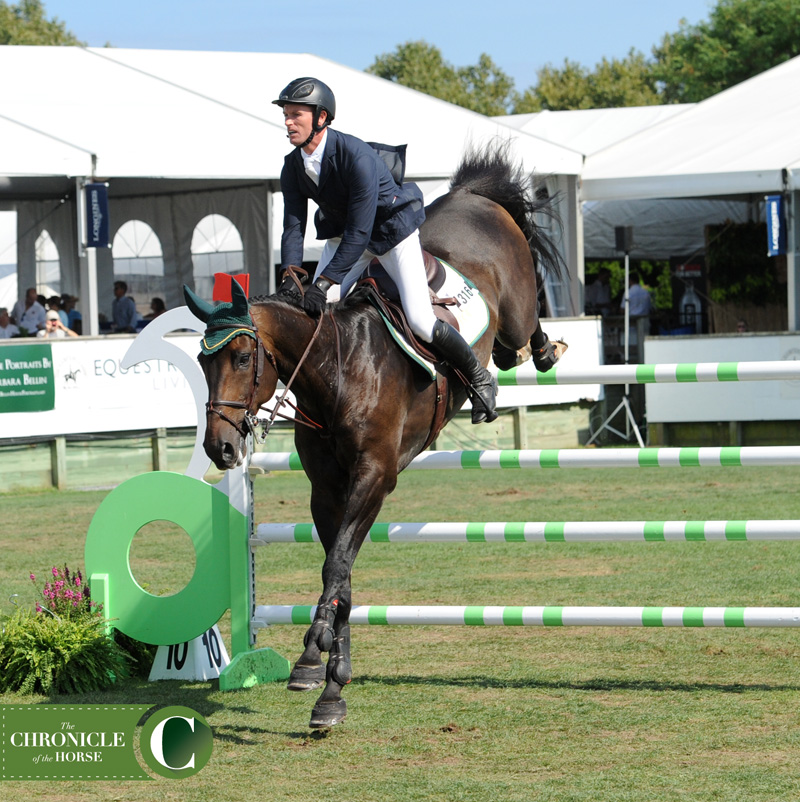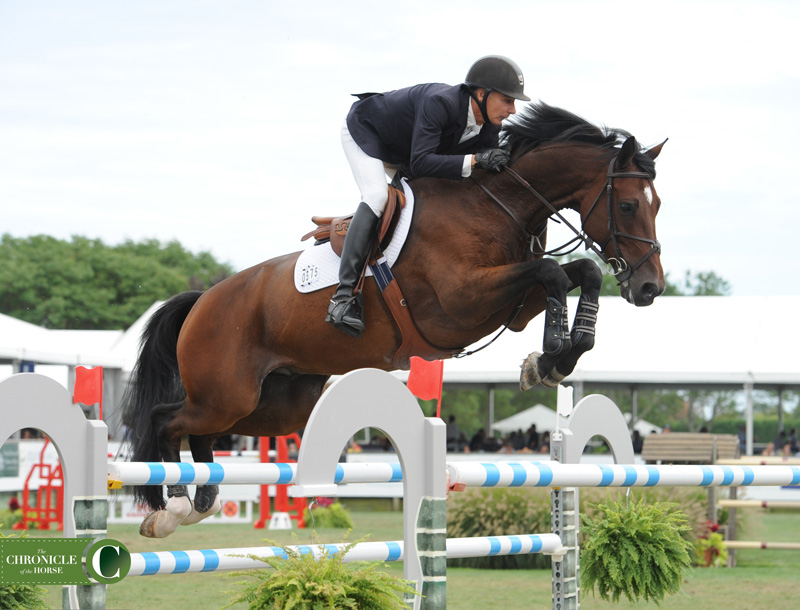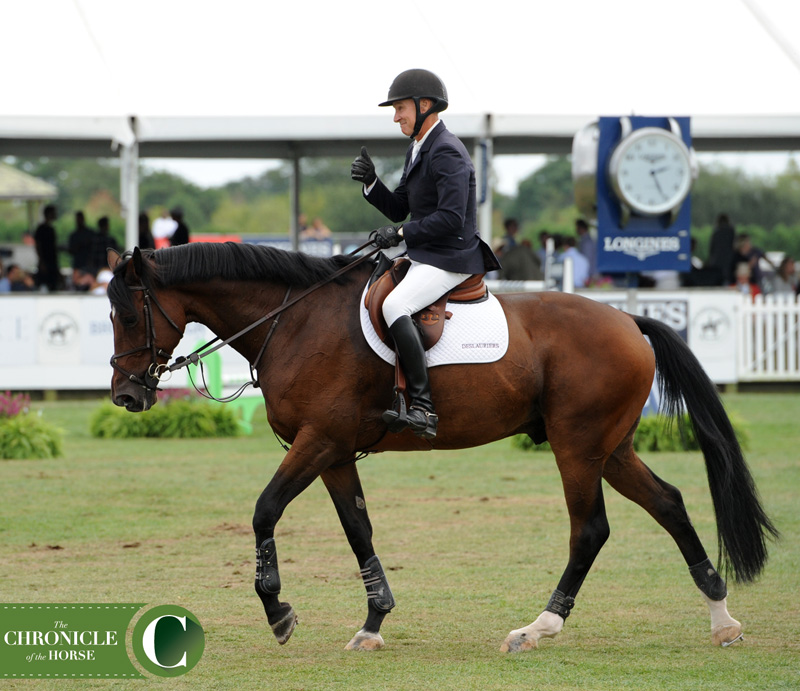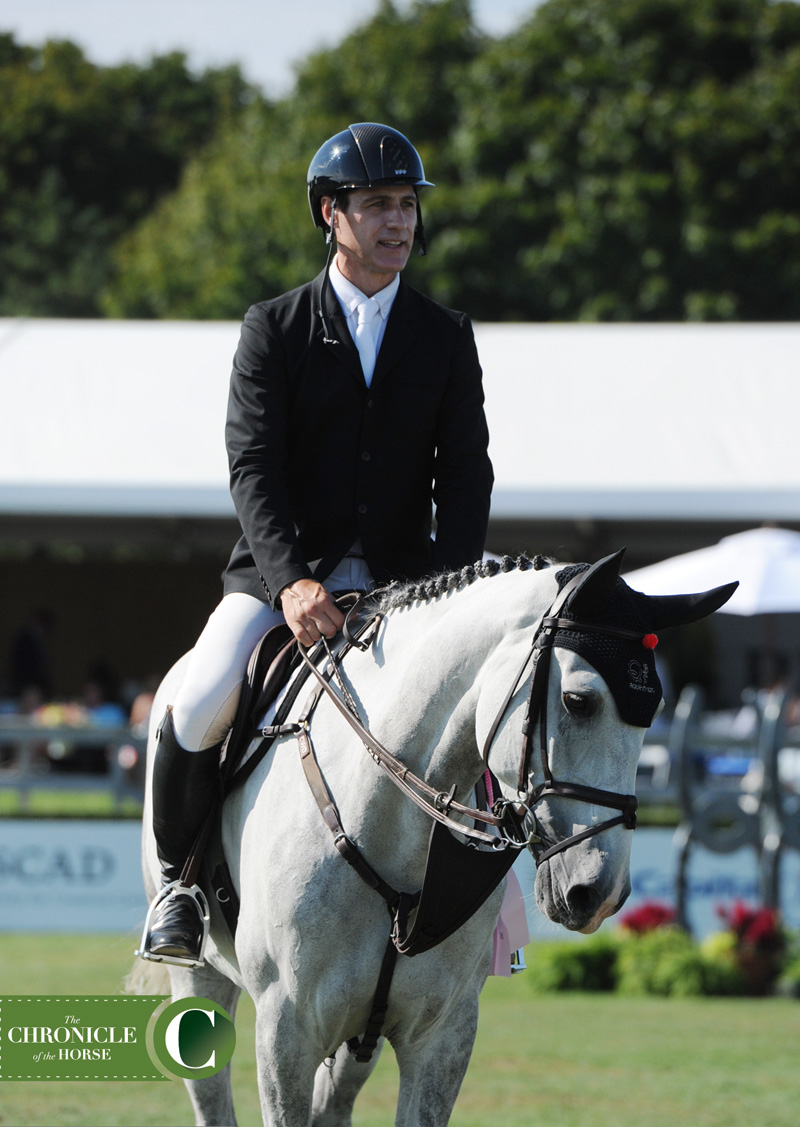 The Chronicle will be on site bringing you all the gorgeous photos, great interviews and behind-the-scenes stories. Make sure to follow along at www.coth.com, as well as on Facebook, Twitter and Instagram @Chronofhorse. For more results, click here.