Saugerties, N.Y.—Sept. 9
Despite her decades as professional hunter rider, for most of her career Amanda Steege had never gone horse shopping overseas. So when client Cheryl Olsten gave her the OK, she decided to go for her first experience of equine purchasing in Germany.
"So I was a nervous wreck," admitted Steege. "I took a friend with me to baby sit and I ended up loving the horse."
That horse was Lafitte De Muze. She had seen a video of him beforehand, but until she rode him, she had never experienced a horse that complemented her so much.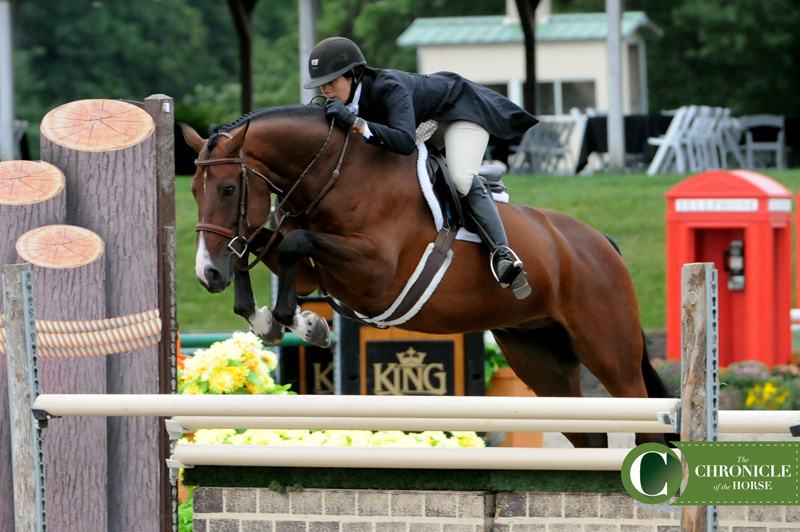 "The second day I totally knew that I just had to have him," said Steege. "We tried a few other horses [but] I knew that I had to have him."
With the goal of being a future USHJA International Hunter Derby contender, Steege got to finally get a horse just for her. And at the start of this season she introduced him to the wide world of hunter competition in the 3'6″ green hunters. And the pair's compatibility showed as they topped both of the final rounds of the $500,000 Diamond Mills Hunter Prix above Tracy Fenney and MTM Outbid during HITS Saugerties Championship week.
This is Steege's first time winning the class after coming second and third before.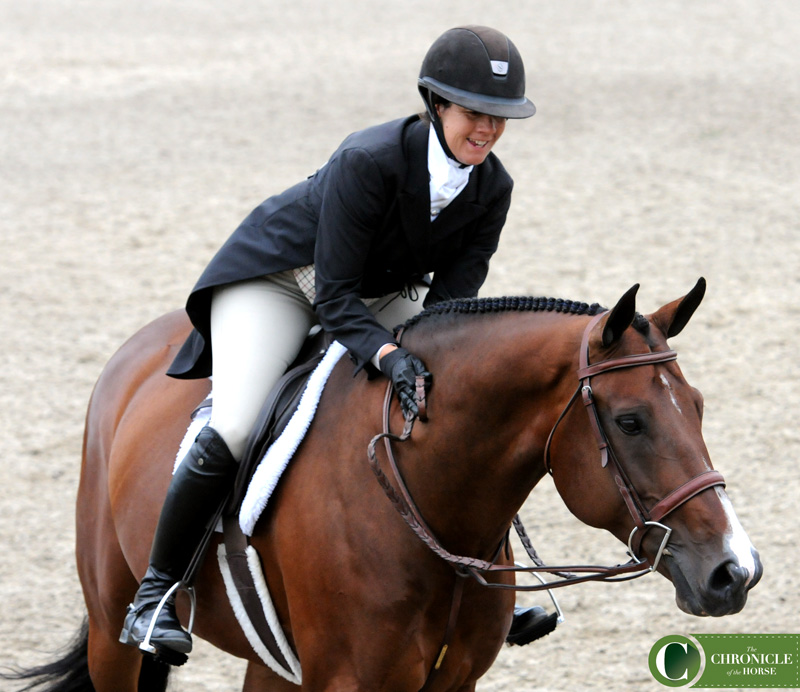 "I said to the girls when we were in the presentation today, I've ridden a lot of horses now in my career, but I don't think there's a better horse for me," said Steege. "As far as my style and his style [we] just match up to perfection. And it's just easy. I'm not saying there aren't horses that can beat him and there aren't horses that are better, but if I'm looking at a horse for me, for me to ride which is what he's supposed to be, I don't think I could have done any better."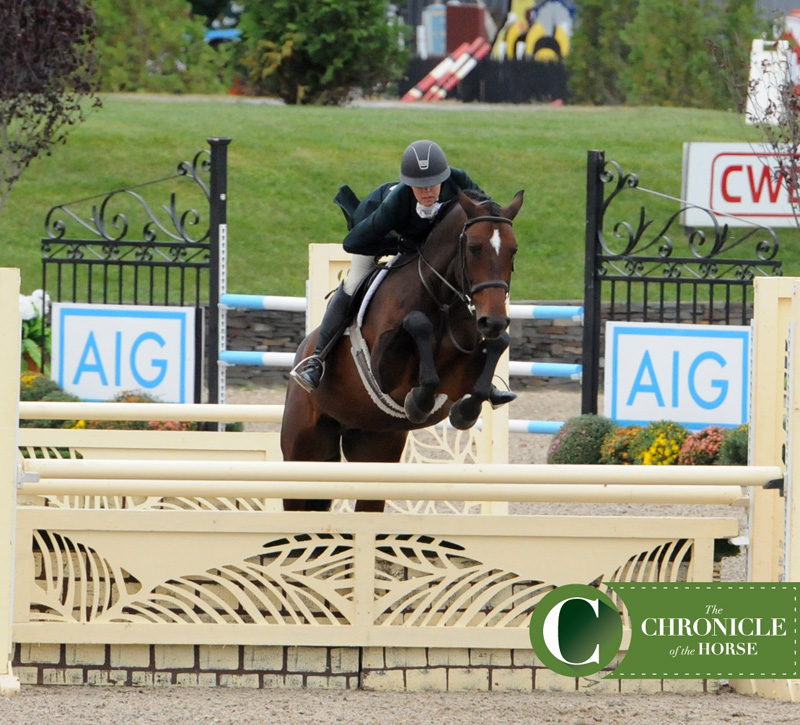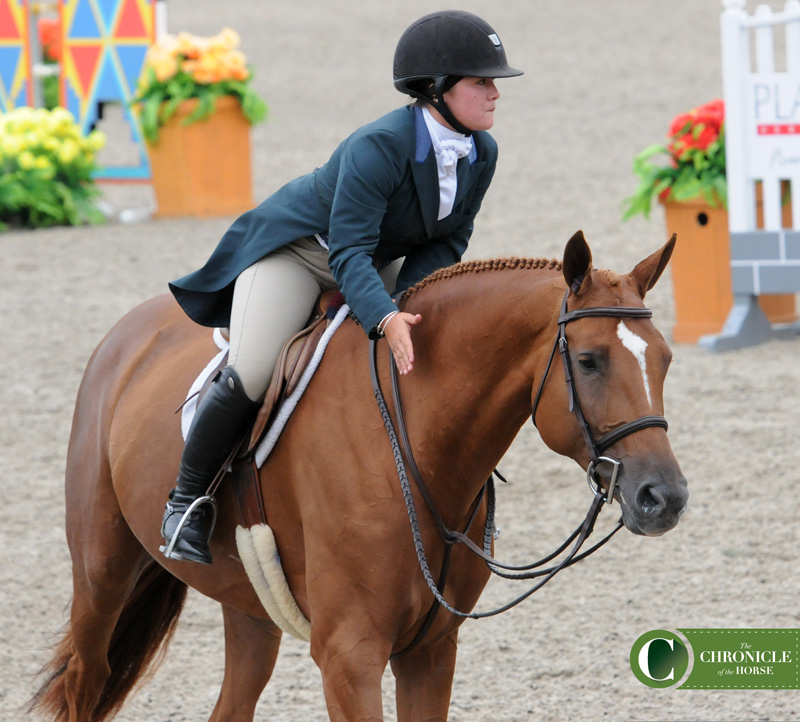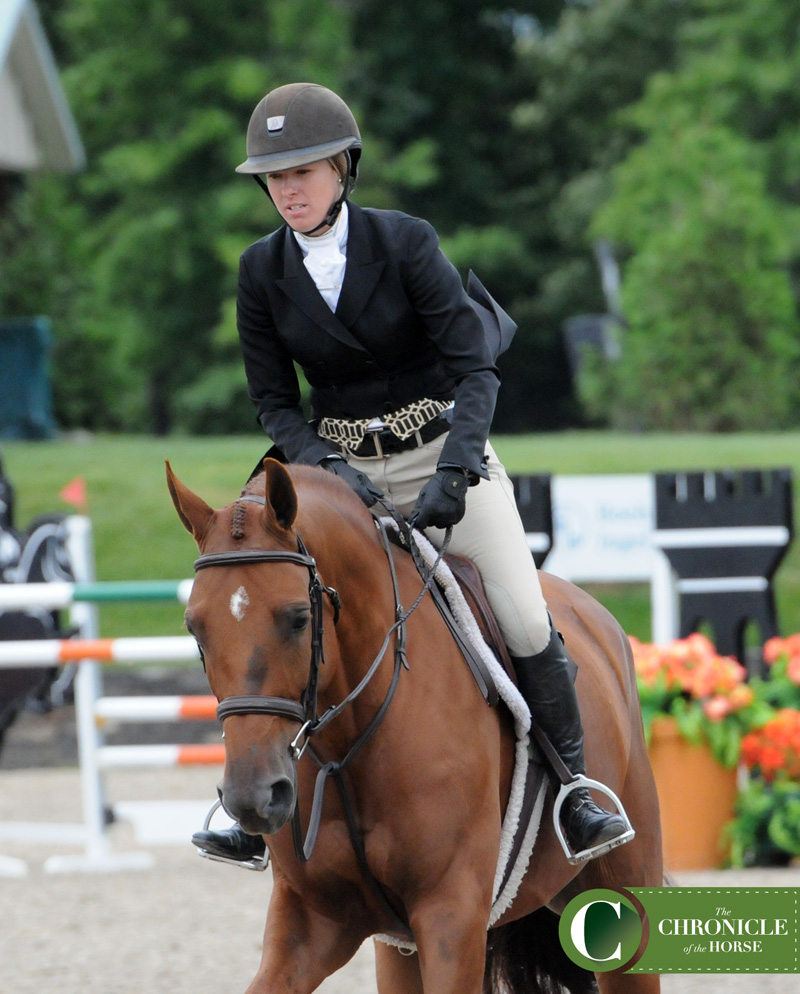 Another Family Day For Katlynn Butler
For Katlynn Butler showing is always a family affair.
After all, it's normally just her and her mother Nina with the horses, taking care of them and shipping them to the horse shows throughout Zone 3.
After purchasing a second MTM horse after their initial MTM Bazinga, Katlynn and Nina kept things simple and in the family—only meeting up with trainer Dorothy Douglas when their schedules overlap, like they did in Saugerties.
And with Nina cheering her on and Douglas helping her in the warm-up ring, Katlynn travelled her way up to the top of the $100,000 Platinum Performance Hunter Prix Final. She returned to the final round sitting in second place, but with a slick fourth trip, she climbed up to the top ahead of Sophia Ahearn and K.T. Four Seasons.
"I was a little nervous," she said. "I just wanted to protect second at least. I didn't really want to go below the top four. It was really fun. It was nerve wracking. But he was amazing and stepped right up. When my mom's not showing him 2'6" hunters, I get to show him in the 3'3" [amateur owner hunters]. He has a dual job. He does them both amazing."
And while being alone can have its nerves, Nina and Katlynn have worked out a winning system, allowing for many hours of mother-daughter bonding.
"It's so incredible. I couldn't imagine any other way," said Katlynn. "Doing it with her is amazing. She rarely ever misses a horse show.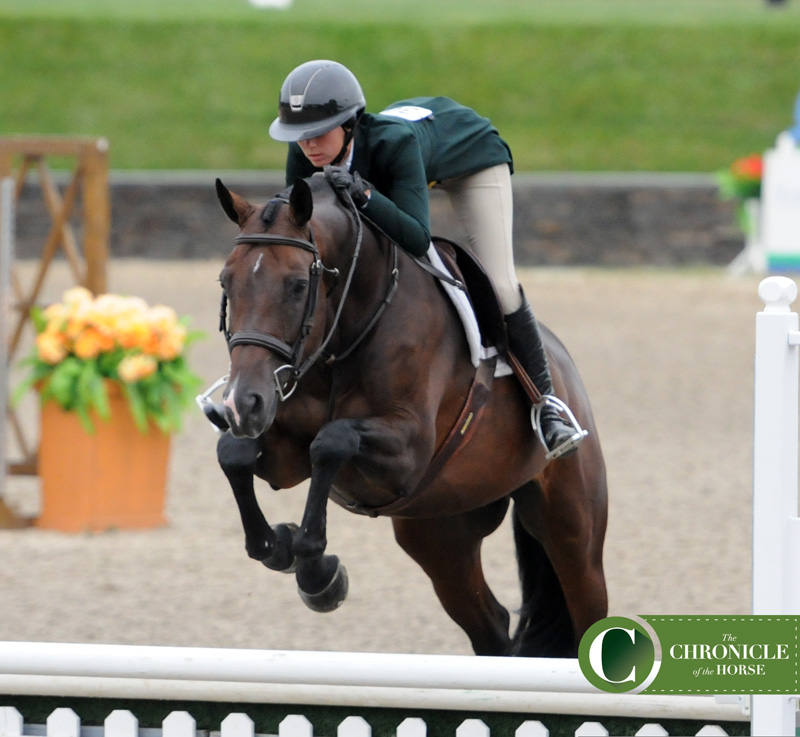 "We board them when we're in Virginia but I take care of them," she continued. "I groom them. I'm the only one riding them other than my mom. We go to shows in Zone 3 by ourselves and then we meet up with [MTM Farm at shows]. And then when we're in Florida we have our own farm and we take care of them."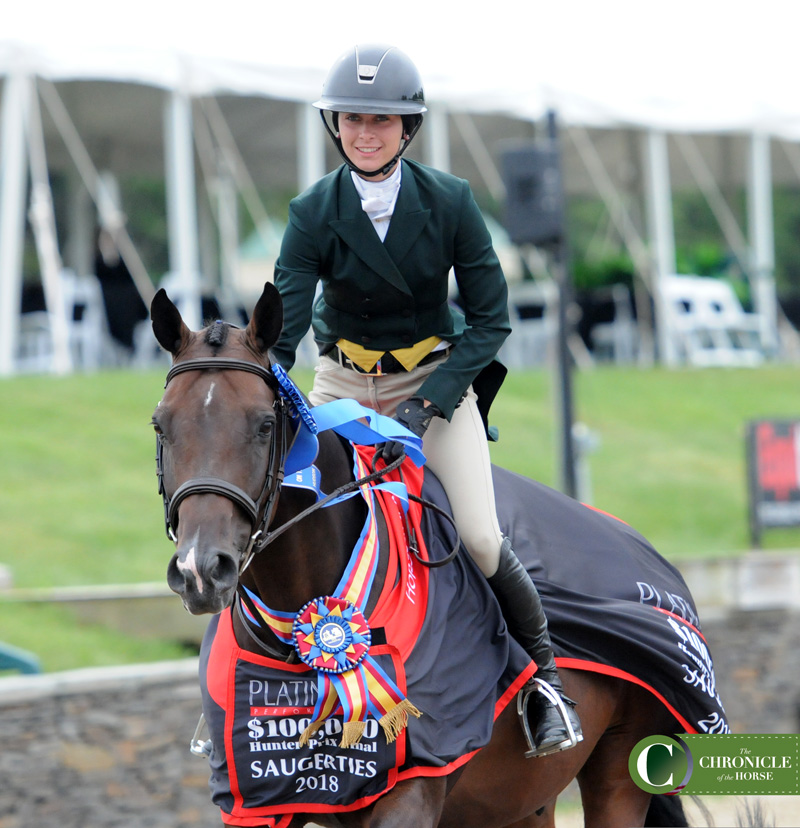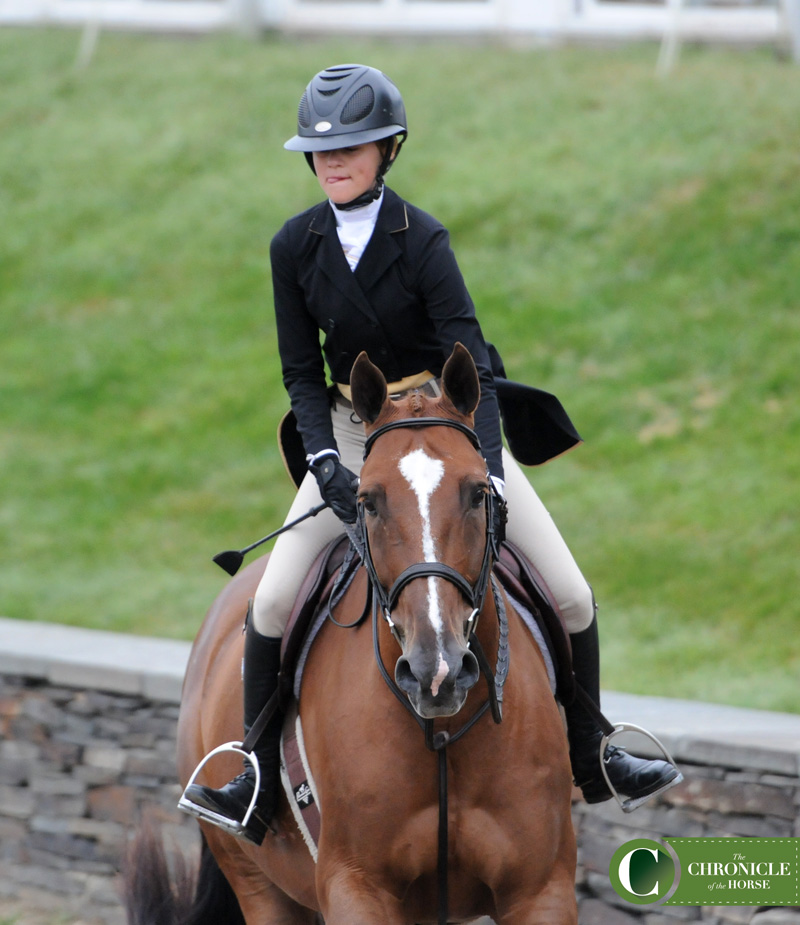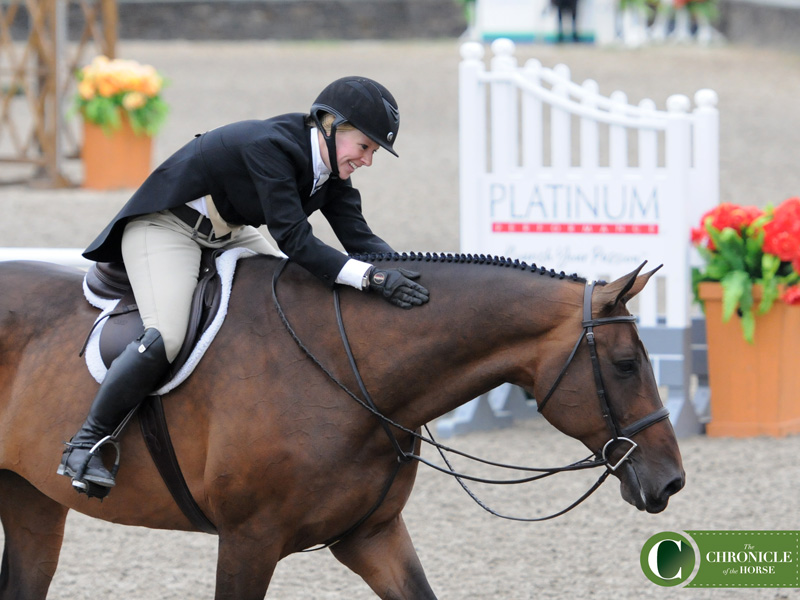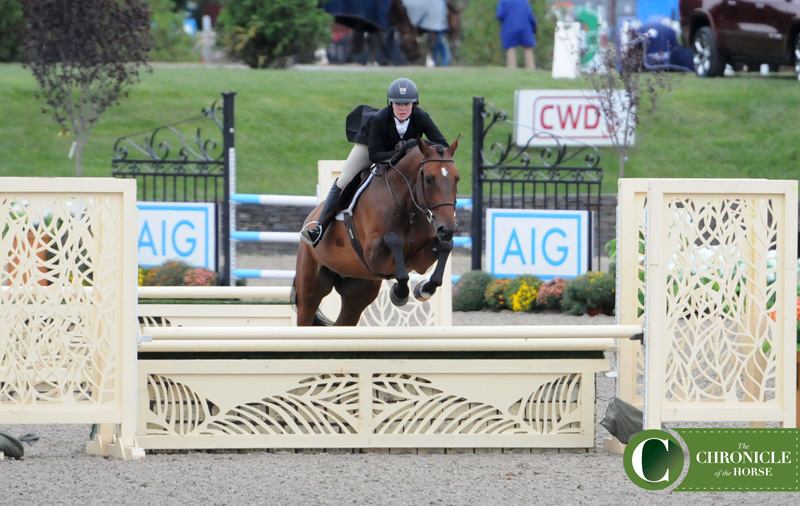 The Chronicle will be on site bringing you all the gorgeous photos, great interviews and behind-the-scenes stories. Make sure to follow along at www.coth.com, as well as on Facebook, Twitter and Instagram @Chronofhorse. For more results, click here.