Wayne, Ill.—Aug. 24
Emily Miles feels lucky to have brought one horse, WakeUp, through the young horse ranks, so to do it again with Leslie Waterman's newly crowned Markel/USEF Young Horse 5-year-old champion stallion, Sole Mio, feels surreal.
"I love that horse Mio," said Miles, who also rode Sole Mio (Stanford—Donna-Rafaela, Donnerschwee) to the 4-year-old champion title in 2018. "You can't understand how awesome I think he is. I just want everyone to know how awesome I think he is too."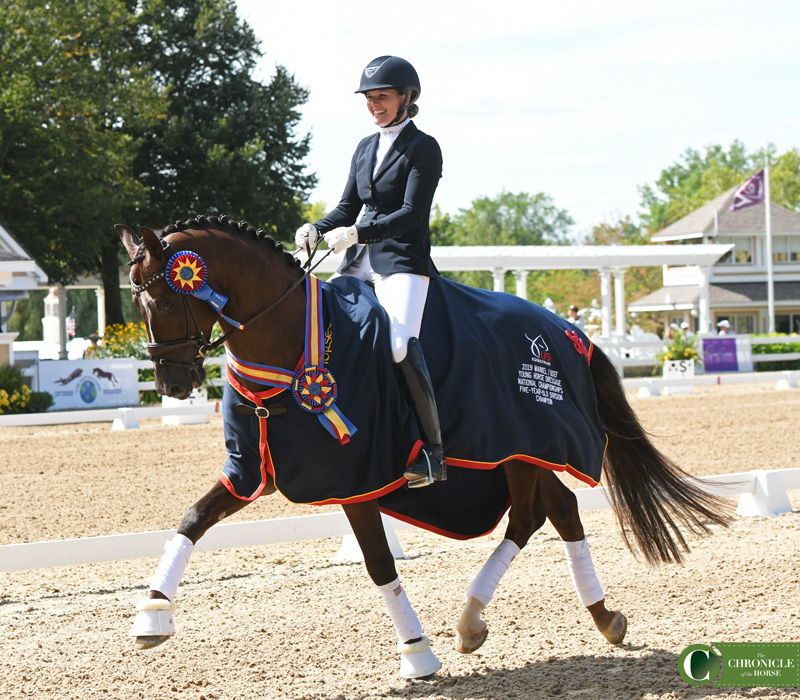 The judges agreed with Miles, awarding her and Sole Mio the win on both days of competition and a cumulative score of 90.50 percent, which included a score of 10 on their trot in the final test.
"Mio" is also fresh off a summer in Europe, where he competed in the Longines FEI WBFSH World Breeding Dressage Championships for Young Horses in Ermelo, the Netherlands. He returned to the U.S. less than a week before leaving home in Paola, Kansas, again for the Lamplight Equestrian Center.
Watch Miles' winning test via USEF Network.
Miles admitted that the travel and competition was a lot to ask of a 5-year-old, but Sole Mio never lost his enthusiasm for the work, and Miles is vigilant about balancing his talent with his development.
"This was a big season," said Miles. "He'll get a really long rest, and when we go home we'll work smaller again. I think every trainer has to balance tapping into them to gain strength and confidence to hold a bigger gait, and at the same time, you have to build a solid foundation within a more normal gait. With a horse like Mio it's something I'm super conscious of."
Rebecca Rigdon and Jagger were reserve champions in the 5-year-old division, and Merita Hagren and Jida Selly A finished third.
From Hunter Kid To Head Trainer
Michele Bondy showed up at Willy Arts' farm as a young teenager with only a handful of years of hunter experience under her belt. Arts didn't have a hunter horse for her to ride, so Bondy got her first exposure to dressage on one of his horses, and hasn't looked back since.
Her commitment paid off with a win in the Markel/USEF Young Horse 4-year-old championship aboard Sonnenberg's Kain (El Capone—Girona T, Carlton Hill VDL). Dan and Gina Ruediger, who own Sonnenberg Farm, bought the Dutch Warmblood gelding as a weanling stallion prospect, but gelded him in his 3-year-old year when he didn't quite show the "stallion presence."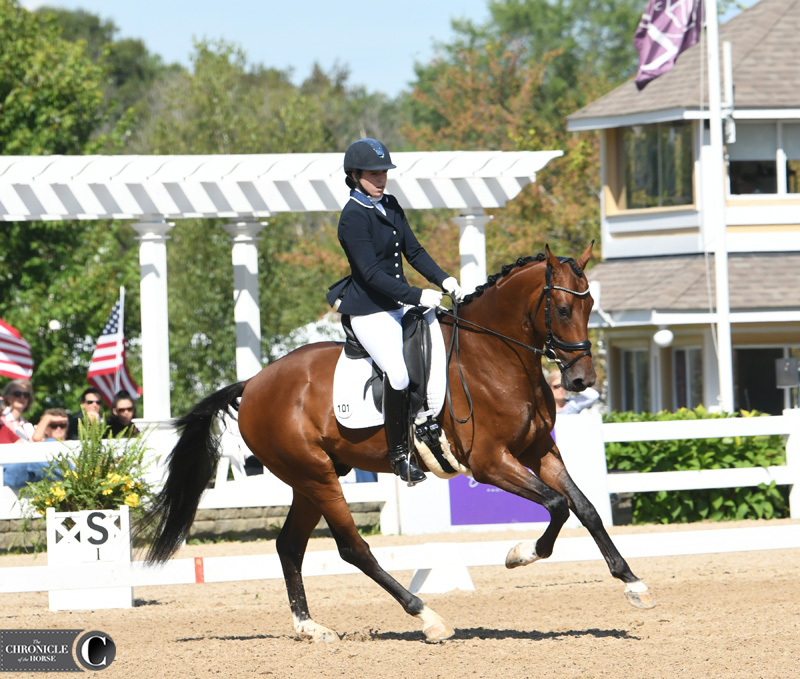 Bondy, 26, started working as head trainer for the Ruedigers when she was 20.
"It's just me, mostly, I do have someone to help, but I ride 13 horses a day and manage them plus some foals," said Bondy, Wilsonville, Oregon. "It's a dream come true; they're like my second family, honestly. It's really a team effort. You need a good horse, a good rider, owners that are willing to take the expense with time and money. The team aspect has been huge; it's been a lot getting here but it's been worth it."
Alice Tarjan and Summersby II were reserve champions, and Jackie Ahl-Eckhaus on Kitalis MVS finished third.
Priest's Fantasy Ending
Kathy Priest grew up as an eventer. She trained young event horses and started Thoroughbreds for the racetrack, but when she had her second child she wanted a discipline that would give her more time to spend with her family.
"I actually never liked the dressage part of eventing," said Priest, Versailles, Kentucky. "But I sort of metamorphosized into it because I thought it would be less time consuming than galloping event horses."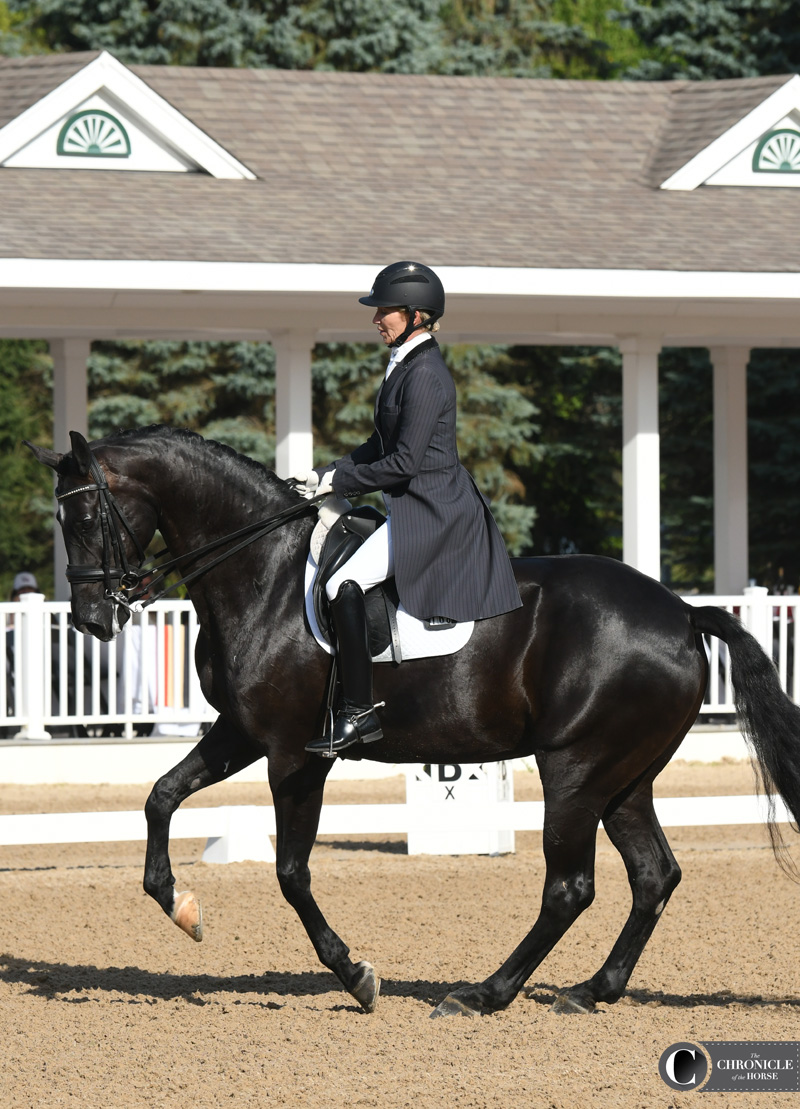 That decision eventually lead Priest to the 2019 Markel/USEF Developing Horse Dressage National Championships, where she and Damon's Fantasy (Damon Hill—Frascaya, Florencio I) won the developing Prix St. Georges championship.
Priest used to breed her own dressage mounts, but these days she focuses more on finding quality young horses to develop and sell. She bought Damon's Fantasy, an Oldenburg mare, four years ago as a 4-year-old, and hopes to continue training her as a Grand Prix horse.
"She has such a good brain and a good attitude," said Priest. "She's spicy and has opinions but when mares work for you they really work for you and she's such a workhorse. She's just gotten really strong overall, everything is easy for her. I'm hoping the Grand Prix comes just as easily."
Emily Miles and Java Dulce were reserve champions, and Barbie Asplundh was third on Gorgeous.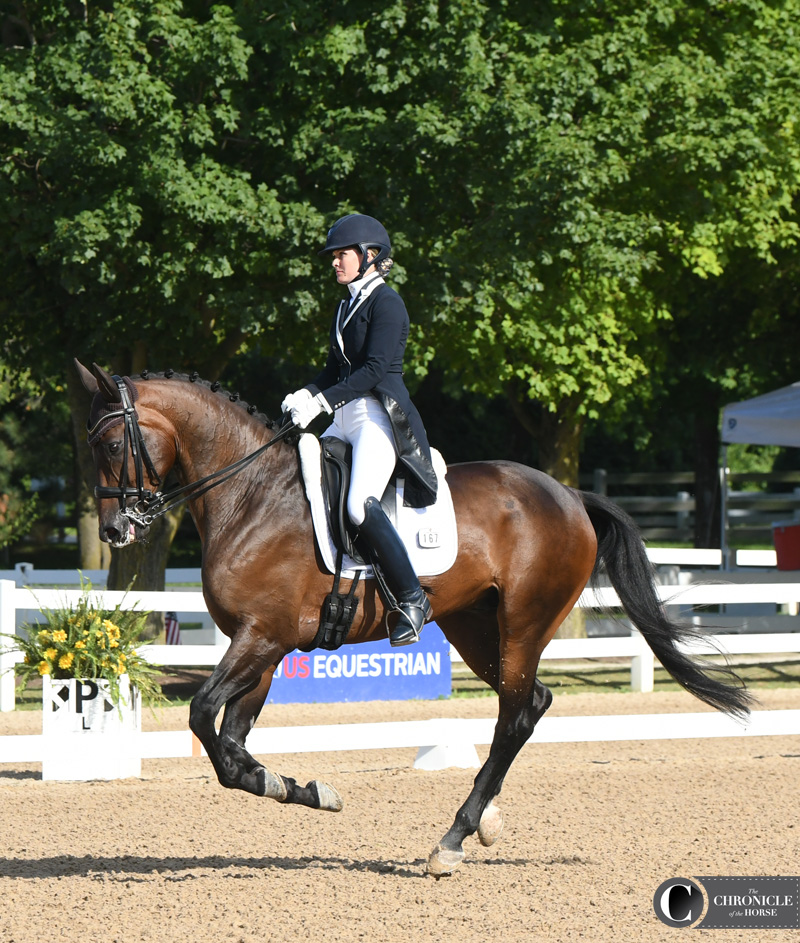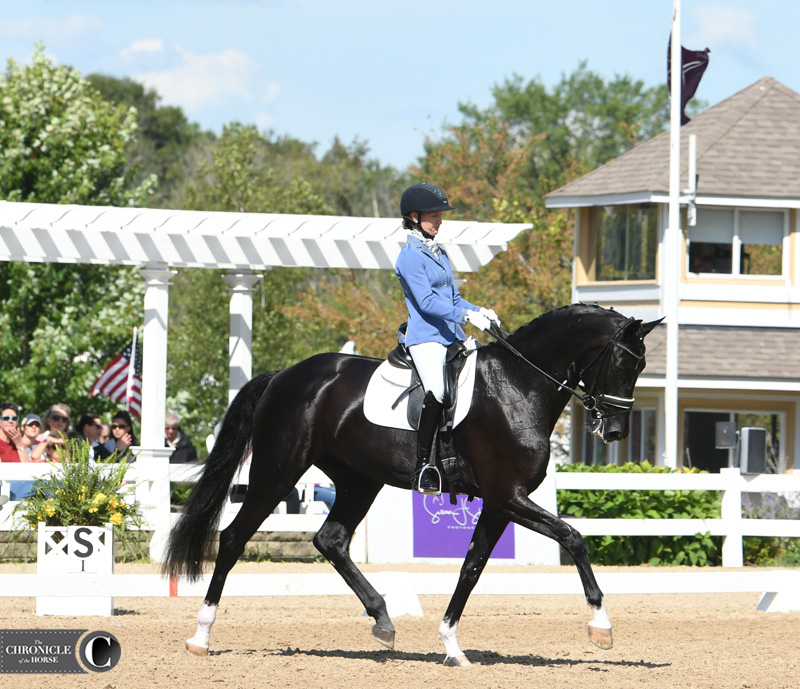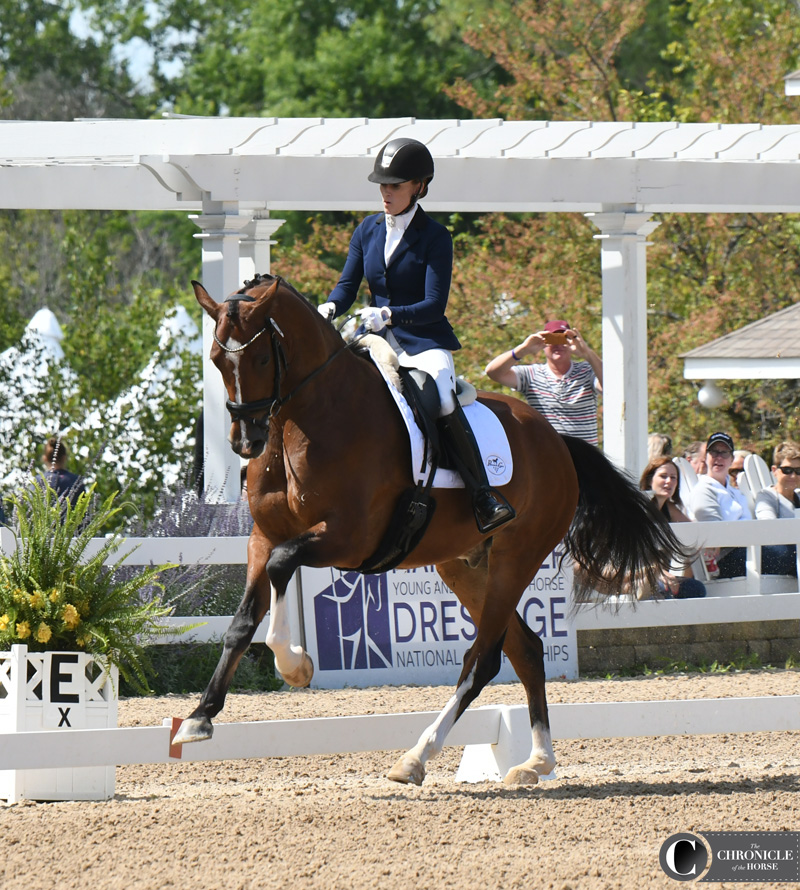 Miss any of our coverage? Click here.
For full results, click here.
For the schedule, click here.
USEF is live streaming the event, and tests are available on-demand here.