Kalispell, Mont.—July 23
While Fleeceworks Royal is new to the advanced level, she proved her mettle this weekend at the Rebecca Farm CIC***, leading from start to finish.
When second placed Hawley Bennett-Awad and Jollybo had three rails down, that gave Smith a bit of breathing room, but she didn't need it, as "Rory" didn't touch a pole over Chris Barnard's course.
Smith has brought the 8-year-old Holsteiner mare along for owner Judith McSwain. Rory has spent some time in the jumper ring with Smith and show jumper Susie Hutchinson.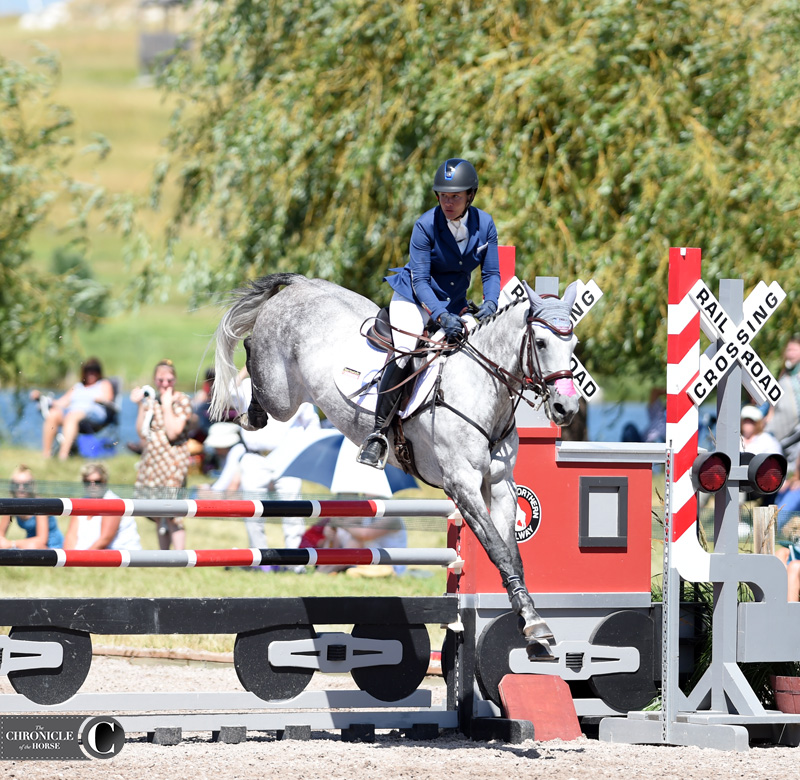 "She was absolutely phenomenal. She jumped out of her skin," she said. "I can struggle a little bit with her because she can get a little too bold, and she started out the course fantastic and was super rideable. She's 8, and she's still green. She peeked at the liverpool, so I tapped her with my whip and then regretted that the rest of the course! But she felt like she was jumping so well. A couple of times I was like, 'Keep your chin up so you don't flip over!' because her hind end was ridiculous. I'm just absolutely thrilled for her and for Judy."
Smith isn't sure what's next for Rory, but she'll take home the experience this weekend and build upon it.
"It's one thing to win, but it's another to jump clean and have a good show jumping round. That means so much more—you know it's competitive," she said.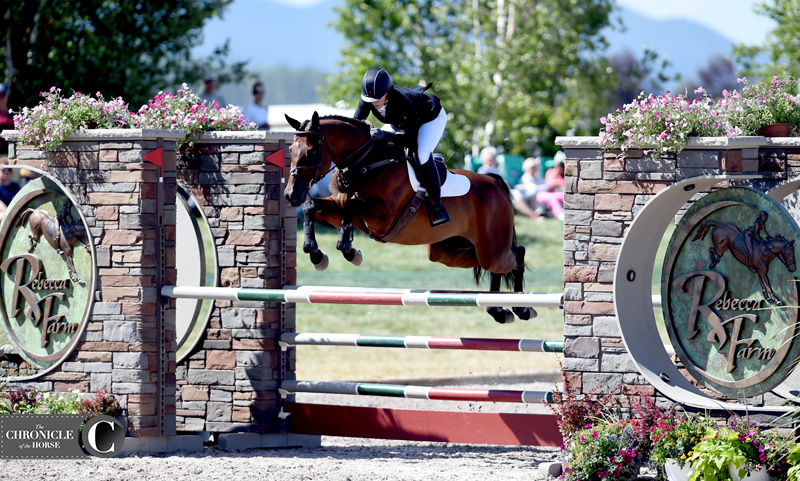 While only four competitors show jumped in the CCI***, the win was still a big accomplishment for Erin Sylvester and Frank McEntee's Paddy The Caddy, who jumped double clear in his first three-star.
She got help from Smith on the flat throughout the week and really appreciated the camaraderie at the event.
"This West Coast community is a really neat community, and everybody is so supportive of each other. It's great to come out here and feel like everybody has your back and they're excited for you when it goes well," she said.
For full scores, click here.
Follow along with COTH this weekend at coth.com as we bring you all the news you need to know and tons of gorgeous photos from Rebecca Farm and the NAJYRC! We'll have a full report in the August 7 print edition of the Chronicle.