Kalispell, Mont.—July 21
Best friends Tamie Smith and Heather Morris share horses and clients at their Next Level Eventing, and today at Rebecca Farm, they shared the top placings in the Fédération Equestre Internationale divisions.
Smith is leading the CIC*** on Judith McSwain's Fleeceworks Royal (42.6) and the CCI** on Sunsprite Warmbloods Sunsprite Syrius (40.0), while Morris is leading the CCI*** on Team Express Group's Charlie Tango (46.1).
Fleeceworks Royal, or "Rory," is new to the advanced level, but Smith was thrilled with her ride today.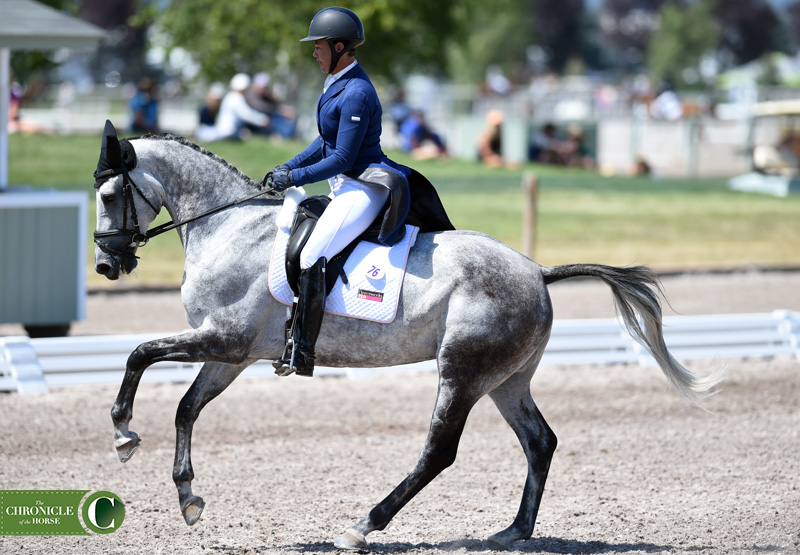 "It's not often that I halt and feel really happy, but I dropped the reins and hugged her because she tried really hard. She was super rideable and just wonderful the whole test," she said. "She's 8 years old and young, and it's her fourth advanced. There's things that could be better. We can't really canter down the centerline in a straight line! But minor details. She's been so fun because she's a mare, and we have a great partnership. I've had her since she was 3 ½. It's been really fun to see how far she's come and how much stronger she is."
"Syrius" has never placed worse than second in any of his FEI starts at the one- and two-star level. He and Smith were first down centerline this morning in the division.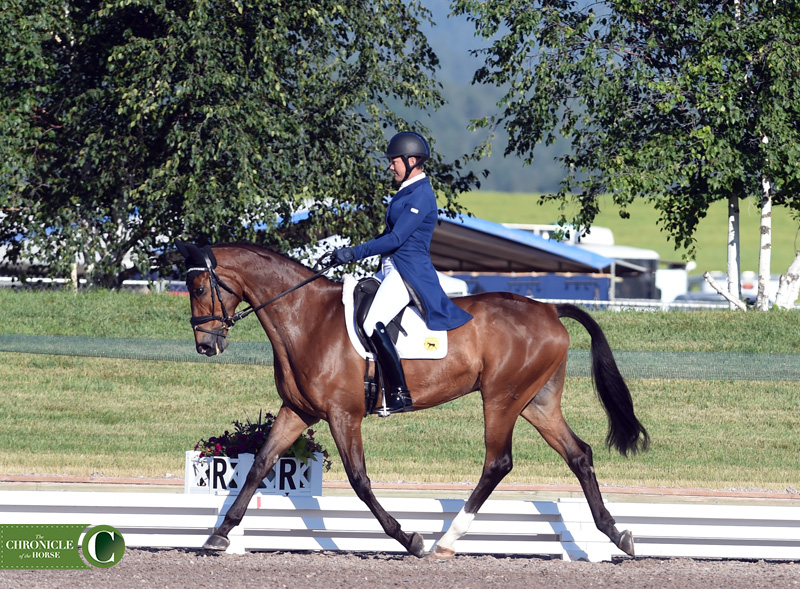 "I'm so lucky to be riding him. He's such a rideable horse and always shows up for work," she said. "He can get a little sharp in the ring sometimes because he's very sound sensitive. I knew being first that I had to really come with all I had because it's a hard position to be in to be leading. I had maybe three little bobbles, but he was so rideable and relaxed and accurate and just tried very hard the whole time."
Morris is hoping for "Charlie's" first CCI*** completion after she retired him on course at the Dutta Corp. Fair Hill International (Md.) last fall. She admitted she overfaced the gelding, who is 9 this year.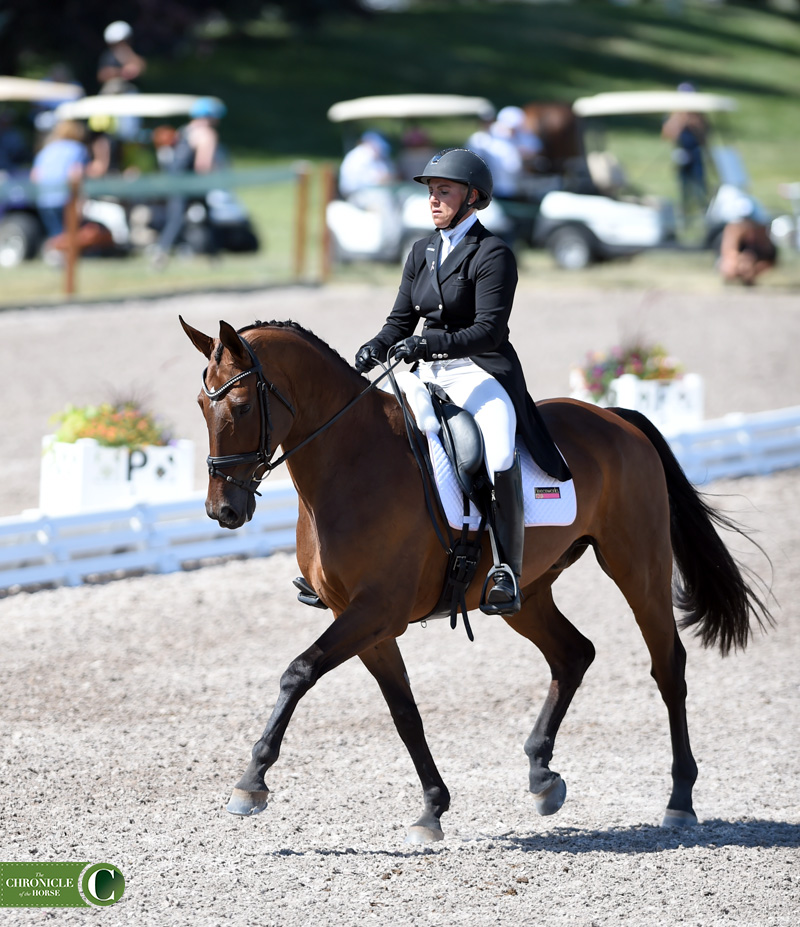 "He was a little sassy as usual. He was good," she said. "My warm up was off. I don't know what happened. I got flustered, and then I went to the ring flustered. He got a little tense. I just thought it was awful when I came out of the ring, and Tamie was like, 'It was good!' I'm happy the judges loved him, but there's a lot of work to do tomorrow!"
Smith and Morris agreed that although they often compete against each other, they're each others' biggest cheerleaders.
"I feel like I'm competing against myself," said Smith. "I'm not competing against Heather, and I think she feels the same way. Every time we go in the ring we try to win, like riding multiple horses—you try to win on everything. Where the chips lie is where they lie, and the best one wins that day. If I don't win, I want her to win and vice versa. I want her to do well. There's no rivalry at all, it's just really cohesive. I feel that way with any of my friends at the upper levels. You want them to do well."
For full scores, click here.
Follow along with COTH this weekend at coth.com as we bring you all the news you need to know and tons of gorgeous photos from Rebecca Farm and the NAJYRC! We'll have a full report in the August 7 print edition of the Chronicle.