Lexington, Ky.—Aug. 10
After eight years of competing at USEF Pony Finals, Sky Miles is ending her career with a bang.
She didn't touch a fence all weekend across four rounds of the U.S. Pony Jumper National Championship with Hallie Rush to earn individual gold today in her last competition before retiring to be bred.
There was a four-way tie for silver in tonight's individual final, and in the end, overnight leader Devi Ferreira and Silver Charm took home that medal after a rail down in the first round. Her winning Zone 10 teammate Tabitha Okitsu and Spoot De La Jourlais took bronze.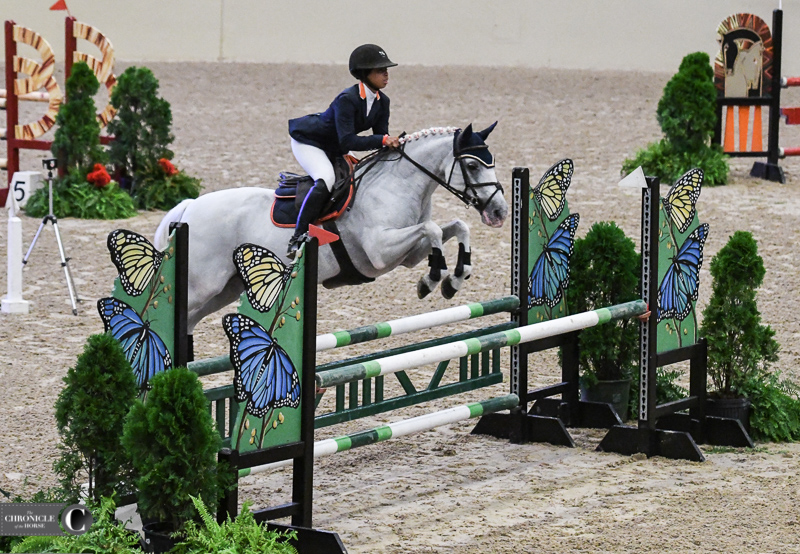 Rush, 16, has been riding "Annie," a 20-year-old Connemara (Thunder Bay—Lanyoghen Thunder) for six years. She's earned team medals before, but this was her first individual medal.
"It's a big achievement we've worked really hard for," said Rush. "She really helped me out. I tried to give her the best ride possible this week. It's definitely a full team to get everybody here and come here and do the best we can. It's really a big thing for us. It's hard to come in here with all the people and the crowd and the ring and all the pressure. Everybody else has really good ponies too, and it's really good to come in here and put down good rounds and still stay on top."
Rush is trained by her mother Tresie Wallace, who says that her daughter is a hard worker who grooms and "does everything" for herself.
"I'm super proud," she said. "And this is what she wants to do for her career. So she's really dedicated to being a force within the sport and making sure the sport keeps going, and we're dedicated to the pony jumpers. And just being a good sportsman for everyone."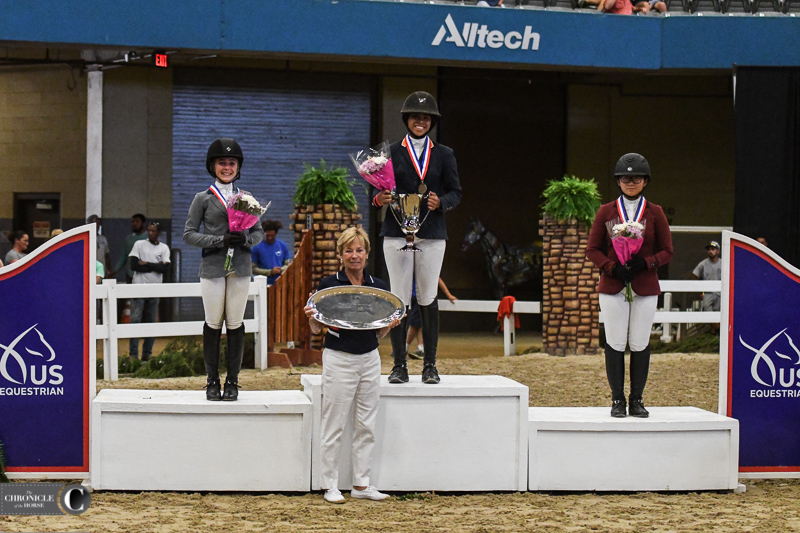 "I think it makes me feel really proud because she's dedicated," she continued. "Last night, I took a picture of her in [the horse's] stall at midnight making sure her legs were wrapped right and re-icing and getting ready for the day. She never complains. She was up at 5 in the morning to come over and check her. She's very hands-on."
Rush has horses she competes as well but has enjoyed competing in the pony jumper division at Pony Finals for the last four years so she can continue to ride Annie.
"I think I've really progressed a lot as a rider, and I've been able to give her really good rides this year, and she was in really good shape this year to give it her all. She's not slowing down. She still loves it."
Watch Rush's ride via USEF Network.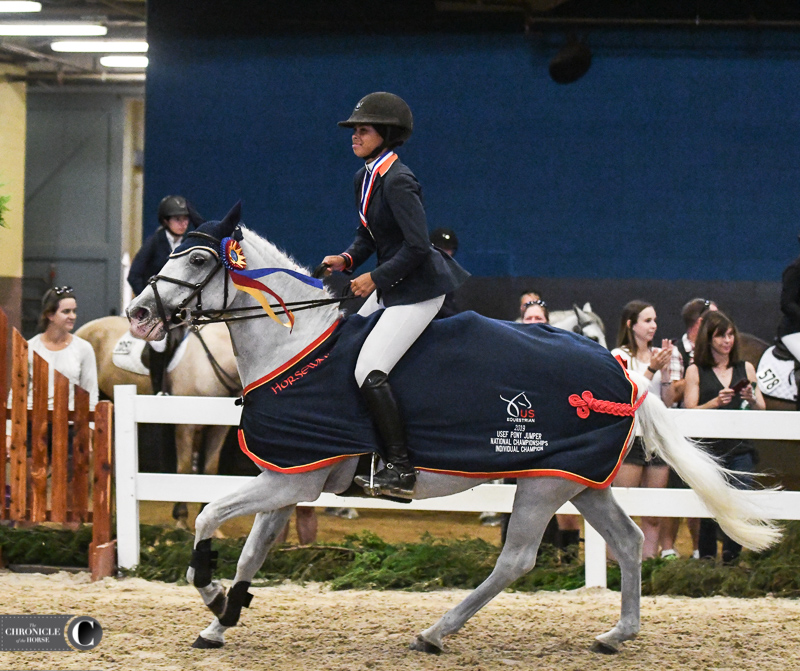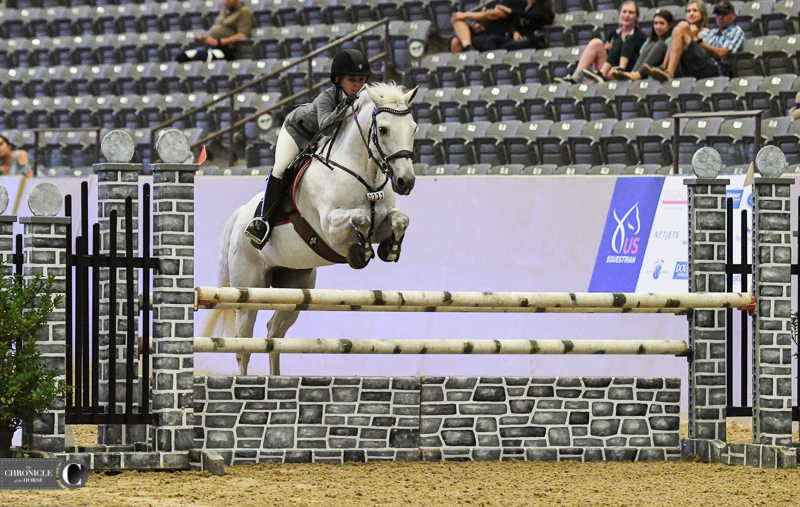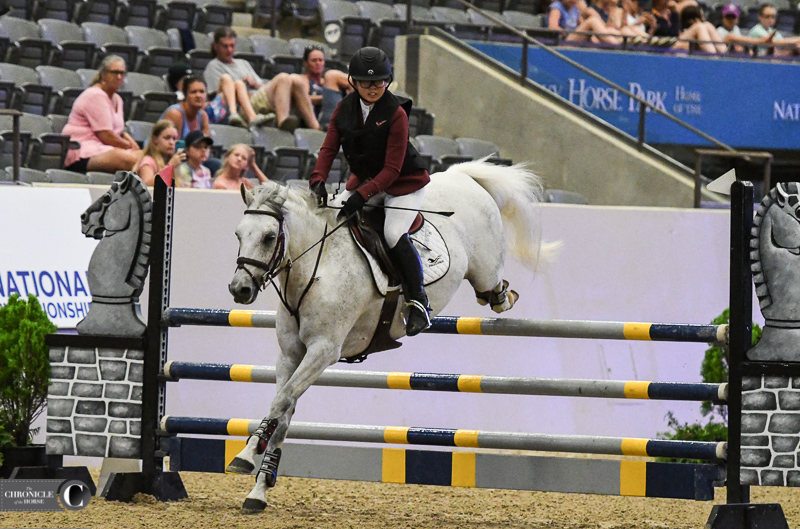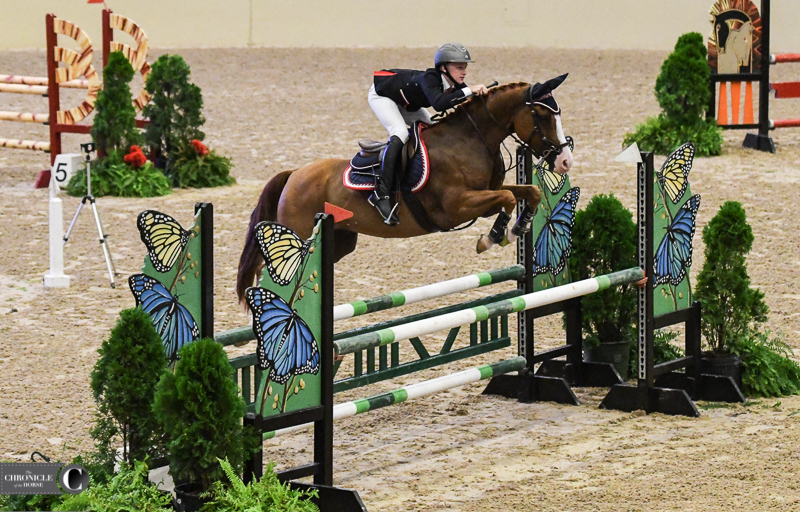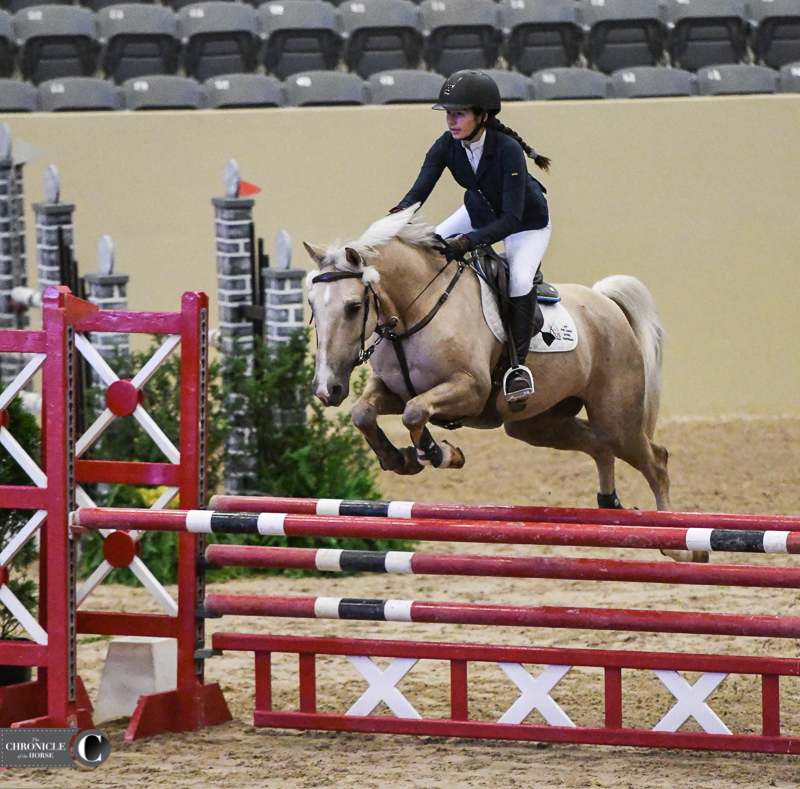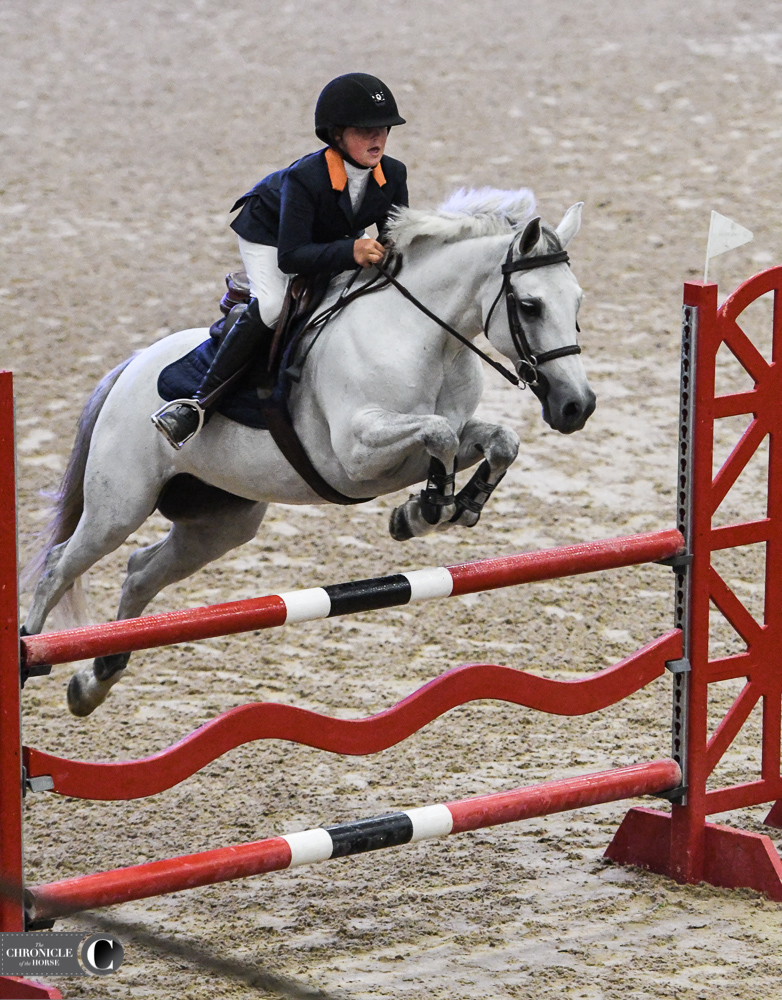 The Chronicle will have reporters on-site at the Kentucky Horse Park to cover all of the action and bring you stories, news and photos from USEF Pony Finals. Check in at coth.com and make sure you're following us on Instagram and Facebook. Don't forget to pick up a copy of the Sept. 2 issue for more in-depth stories from the winners.

Important Links: USEF Pony Finals official website | Results | The complete schedule of classes and social and educational activities | Live streaming from USEFNetwork | All of the Chronicle's coverage