In 2014 Jan Byyny was thrilled to be named an alternate for the Alltech FEI World Equestrian Games (France) eventing team with her longtime partner Inmidair, but a last-minute injury during a gallop before the final preparation trials meant she had to withdraw.
"JR" had injured the deep digital flexor tendon in his foot in two places, and it turned out to be a complicated recovery.
After a year of rehabbing and not much improvement, Byyny and her vets decided to send him to Colorado State University to undergo a navicular bursoscopy and receive stem cell therapy.
Now 18, JR, a New Zealand Thoroughbred gelding (Wallenda xx—Jasmine June xx, Pompeii Court xx), successfully made a return to competition this spring, completing the advanced at Fair Hill (Md.) in April and the Virginia Horse Trials CIC**. He's tackling the Great Meadow International CICO*** this weekend, and we caught up with Byyny, who's just as excited as he is to return to the upper levels.
COTH: It's great to see JR back out and about! Did you ever think he would come back to this level?
Byyny: No. He shouldn't be at this level, but he is. I was really fortunate that the team at Virginia Equine Imaging did a bunch of research on how to best deal with the injury. They knew Dr. Laurie Goodrich at Colorado State University Veterinary Teaching Hospital and her procedures of what she did to repair those tendons.
After meeting Dr. Goodrich and Dr. Melissa King, I had a feeling. I just knew they were going to do the right thing for the horse. It could have gone a couple of different ways. But the team at VEI gave me a lot of confidence in the vets there as well. I had two choices—to do something to fix it, or put him down. Because if I turned him out they thought it would rupture. The horse gave me my life back. I felt like he deserved to have a shot at his life because that's who he is.
I didn't want to spend millions of dollars because I didn't have it, but we went through what it would cost and how to do it, and my dad actually got a discount because he's staff at the University of Colorado, so that helped!
I'm from Colorado, and my parents live in Boulder, so to me it was a no-brainer. They said one of the key things with the surgery and the treatment he was going to get was the rehab afterwards.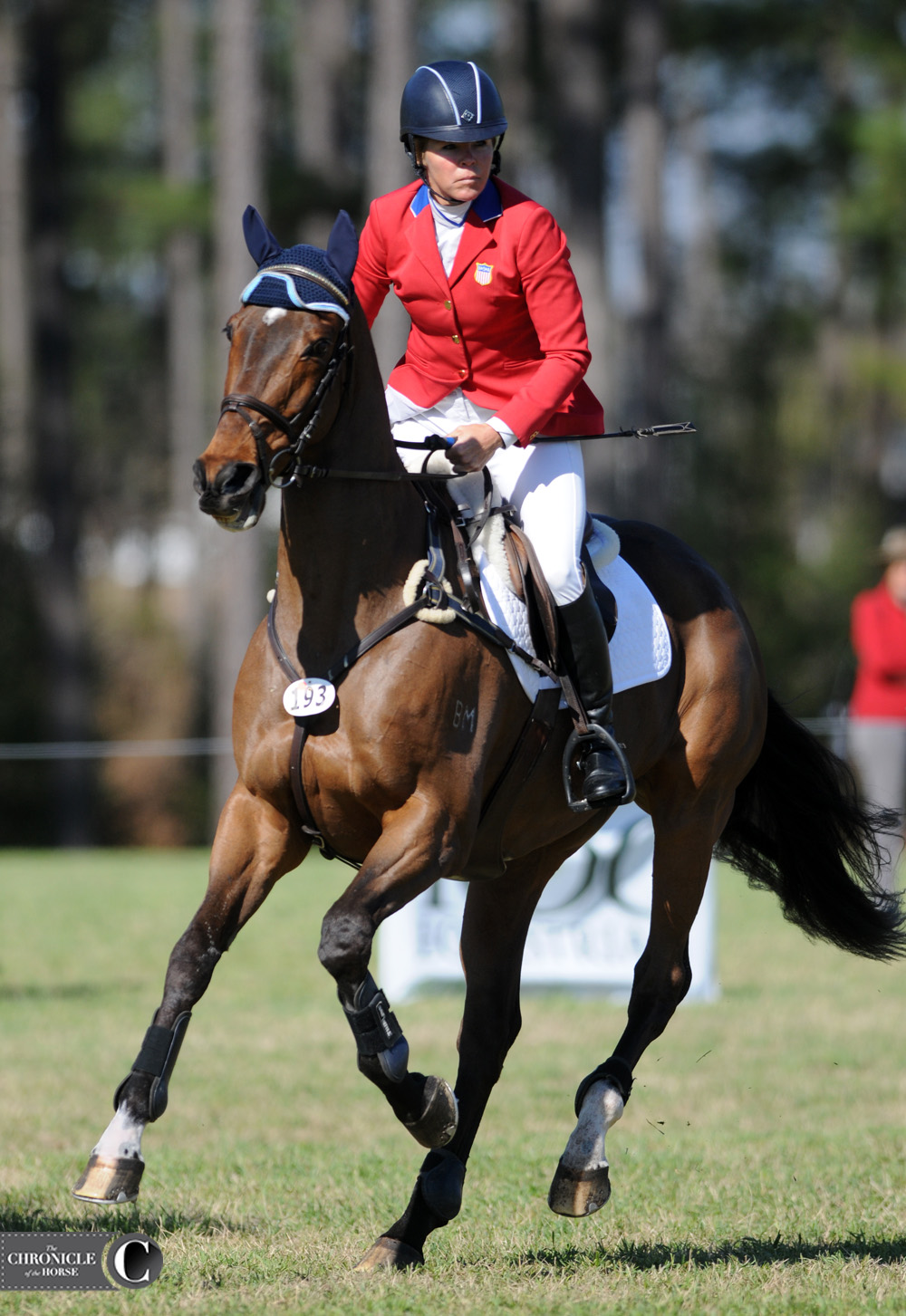 COTH: How was his rehab?
Byyny: The rehab was in the vet hospital in Fort Collins, so it was all-inclusive with the same team.
Dr. King did all the rehab. They made the whole thing happen. They operated on his foot and did stem cell [therapy]. I sent him there in 2015, and he came back last year in June, about 14 months. He was ready to be ridden, and they wanted me to be the one on him. I was thinking he would be turned out, but they didn't want him to be turned out until he was actually fit enough and healed enough.
I just put him back to work and made a program. Dr. Kent Allen and Dr. Susan Johns from VEI have monitored him.
I didn't jump him until this spring. I did the prelim at Pine Top (Ga.), then I did the advanced at Fair Hill and the CIC** at Virginia. I'm taking it one day at a time.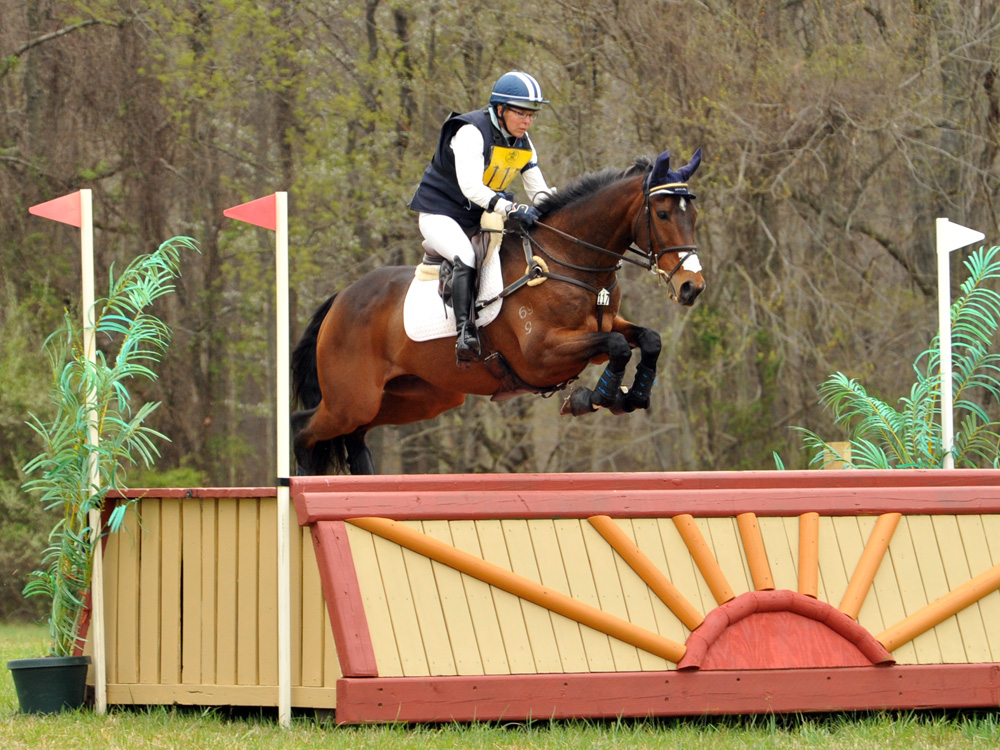 COTH: How does it feel to have him back?
Byyny: He has quite a high opinion of himself. You can tell he loves the game. He thinks that the sport was made for him. Sometimes you have to enjoy the ride because he's going to give you a ride! You have to marvel at what a great character he is.
Having three years off from competing him, the sport has certainly moved forward, and my riding has moved forward, and you realize maybe all the things you haven't done in your training that still needs to be done! That's the joy of horses, isn't it? There's always more to learn. I'm just trying to be better than ever.
COTH: What is your goal for the weekend?
Byyny: I want to win! Why else would I do it?
I will try to do the best I can, and if it works out in the cards that I win, great. The reason I compete is to do the best I can every time out. Sometimes it's in the cards, and sometimes it's not. More than anything, I'm just going to enjoy that level of competition. I thrive on it, and so does he.
The first time they ran Great Meadow it was on the weekend of Surefire [Horse Trials, the event Byyny runs at her farm]. Basically, I said to my parents and Tom [my boyfriend], "What happens if I ever want to compete there?"
I'm excited to be able to do it, and that it's not on Surefire!
COTH: How is your two-star horse Urrem doing after her injury last year?
Byyny: She did a tendon after Plantation Field (Pa.) in September. She overreached really badly on cross-country, and they think she must have compensated. She's jumping, and she's back galloping. My goal would be—if she's progressing well—that she would do the two-star at Fair Hill (Md.) or Ocala (Fla.) or maybe some intermediate horse trials. I'll just monitor it and make sure I'm on the right track. She's a blast to ride.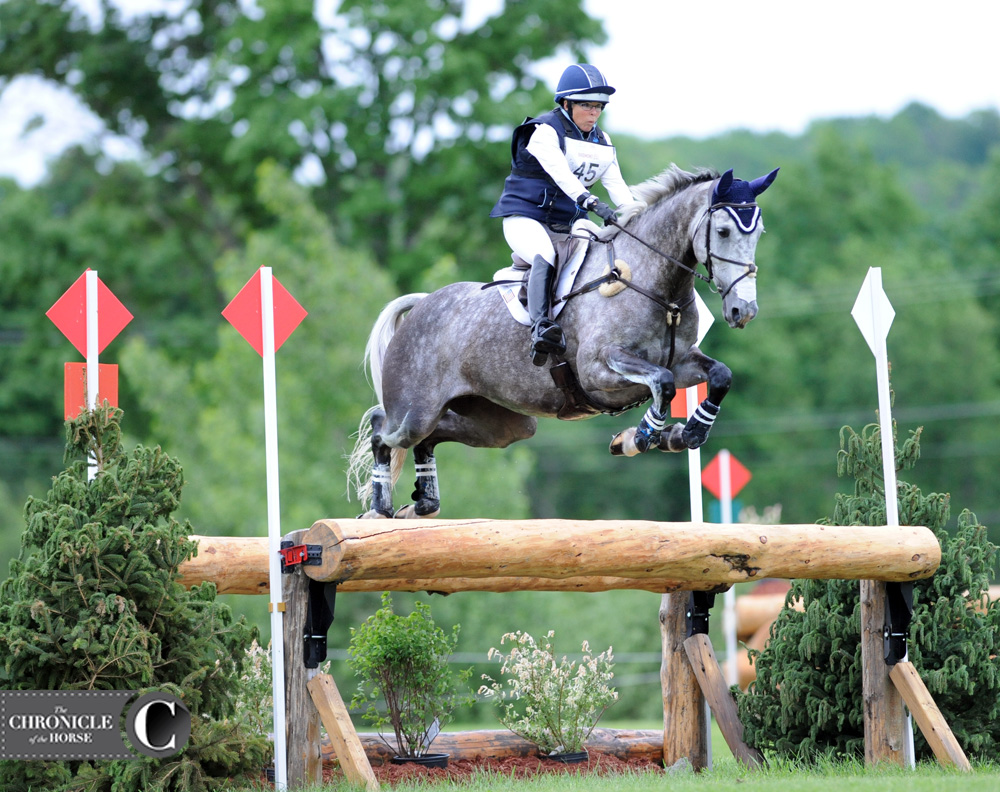 COTH: You have another exciting development in your life this year. Tell me about becoming a selector for the U.S. Eventing Team.
Byyny: I was asked last December. I was asked because they have to have a rider that hasn't done a selection trial in so many years filling one of the spots. I didn't really want to be a selector—I wanted to be selected! But knowing that I don't really know if I have a horse for next year, it might be great to see that side of the sport.
I have to say it's an incredible honor to be asked. It's a different perspective because all of the selectors basically want the U.S. to win, so you're trying to do the best you can to figure out who's going to be the best people for the job. It's pretty black and white. We don't all agree, but we work well together. I think it's good to hear other people's thoughts and know your own and be able to have a good thought process in what you're doing and not be afraid to change your mind.
The Chronicle will be on site at the Great Meadow International this weekend to bring you lots of news and photos of the only eventing Nations Cup competition held in the United States. Stay tuned to coth.com and look for more in the July 24 print issue.
For all the info you need about the Great Meadow International, including links to live-streaming, results and ride times, CLICK on What You Need To Know: The 2017 Great Meadow International.