North Salem, N.Y.—Aug. 1
The crowd gathered around the dressage arena at Old Salem Farm held its collective breath while waiting for Hannah Irons' score. The 19-year-old from Queenstown, Maryland, had some difficulty with the canter early in her test, and the top three teams were so close that fractions of a point would determine who would top the podium.

"I knew it was close," Irons said, though her teammates purposefully withheld exactly how close the scores were before she went in the ring. Irons was the last rider of the day on her own Scola Bella, a 10-year-old Hanoverian mare (Scolari—Walona, World Cup I).
"She got nervous down centerline at the canter—she's new to this as well," said Irons, who made her NAYC debut this year. "But in typical 'Bella Queen' fashion, she did just enough to win gold."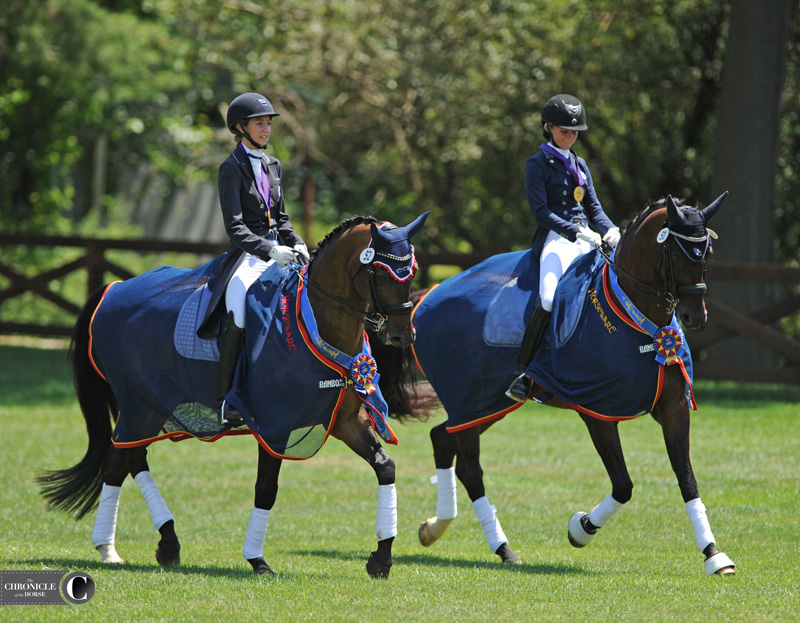 Irons' score of 65.17 percent pushed the Region 1 young rider team to a total score of 205.70 over the silver-medal combined team from Ontario/Quebec (205.67) and the bronze-medal team from Region 3 (205.08). Megan Peterson, 19, Anna Weniger, 20, and Kayla Kadlubek, 19, rounded out the Region 1 team. 
"We achieved our personal best which was absolutely amazing," said Kadlubek, Fairfax Station, Virginia, who lead the team with a score of 72.64 percent on Perfect Step, an 18-year-old Hanoverian gelding (Peridot—Quintilla, Quick Star XX) that she leases from Dressage4Kids, Inc.
"I couldn't be happier," she said. "He gets better every time; he's such a great confidence booster for me, and it was really nice getting everything I could out of him to win gold."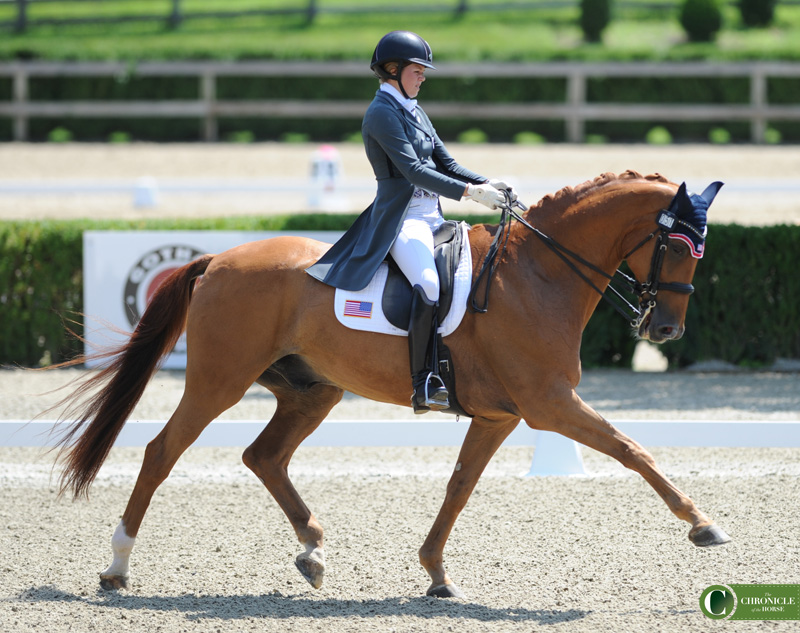 Weniger brought a family aspect to her NAYC run by riding a horse who was originally bought for her father, Andrew Weniger. Andrew bought Claudius (Carland—Wie Ein Wunder, Wilander) three years ago but didn't have time to ride him once he switched jobs. Anna's mother, Dawn Weniger, took over Claudius' training until Anna expressed interest in qualifying for NAYC.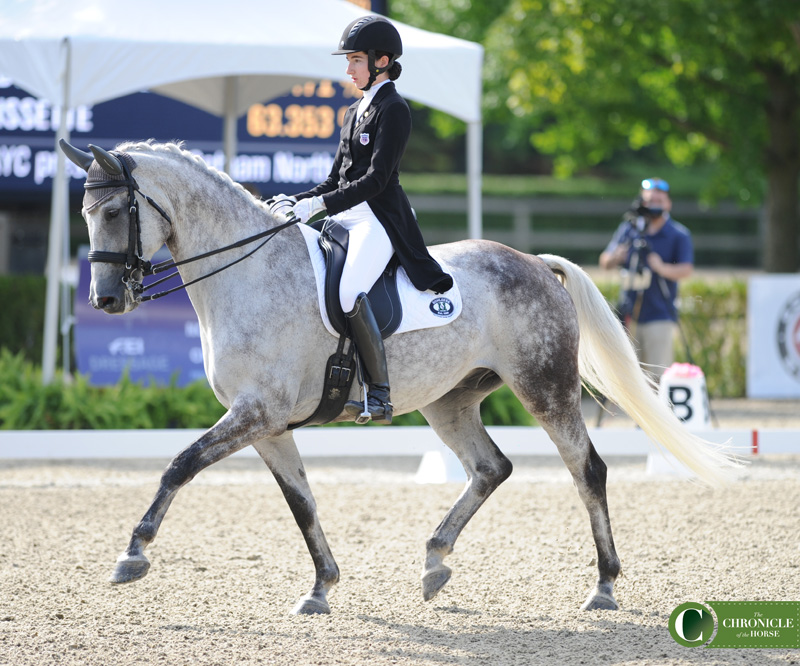 "I wasn't planning to come back," said Weniger, who won a gold medal in the young rider freestyle with Don Derrick in 2018. "My goal was achieved, but [I returned] with the intention of becoming the best well-rounded rider I can be. Dealing with a much less experienced horse in this atmosphere is good for both of us. I worked my way up from the bottom of the junior ranks at NAYC, and it feels like winning this team medal has been a huge team effort."
Full results here
Stay up to date with all the action from the 2019 NAYC here, and catch up on Day 1 here.