I am currently in Tryon, North Carolina, for the 2020 equitation finals and will be staying until after the Washington International Equitation Classic next weekend. After that I will head to Kentucky to close out the 2020 season at the ASPCA Maclay Finals.
Last weekend I competed in the Dover Saddlery/USEF Hunter Seat Medal Final and the Neue Schule/USEF Prix Des States Junior Jumper Championship. In the Medal, my horse Davide or "Devy," and I had a great round. Although an unfortunate rail kept us out of the top 25, and we did not make it to the second round, I was proud of my horse and the plan we executed.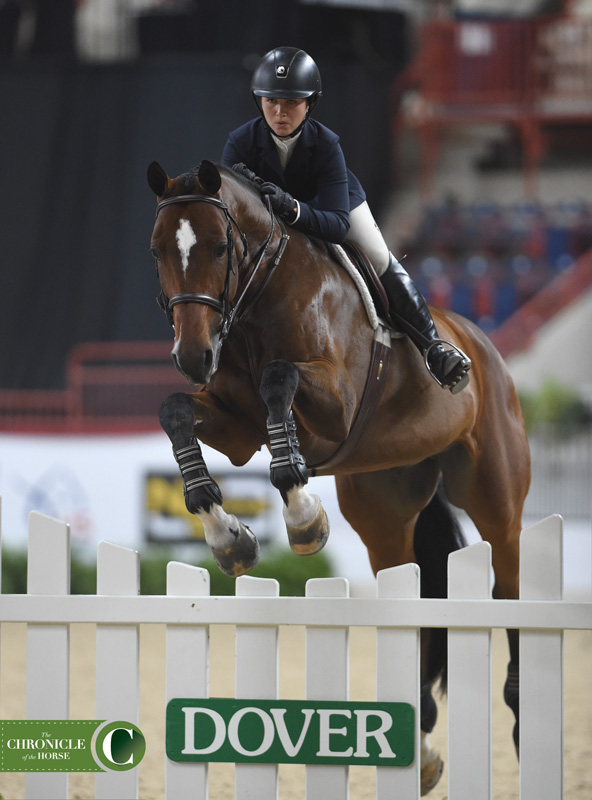 For the junior jumper championship, I rode Rosemont Farm's Herman Hof Ter Zeedycke. I am heading into my third year of being partnered with him. "Herman" is an amazing horse with a heart of gold but can be an overachiever at times. The first day I had a little trouble with the course and did not produce my best round. On Day 2, my team made it to the top six, so we all needed to ride in the second round of the day. Before the round, I spent some time with Herman going over the plan we needed to execute to help our team win the gold. As I stepped into the ring I knew we were on the same page. I rode with confidence and conviction to secure a clear round and help Zone 1 claim the gold!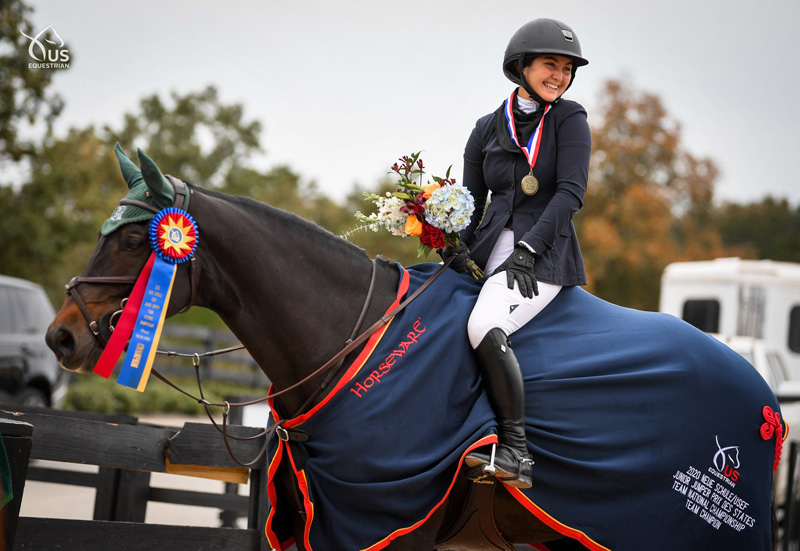 Every round is a learning experience, even when the results may not be what you want at first. If you keep moving forward that moment will not define you—it will only make you stronger. For me, success is not limited to a winning round. In fact, I have learned the most when things have not gone as planned.
This weekend is the Platinum Performance/USEF Show Jumping Talent Search Finals—East, and I am riding Kathy Fletcher's horse Come Monday, an opportunity for which I am very grateful. I have only been able to ride "Ivan" for a week, so our limited time has been spent creating a connection and getting comfortable with each other.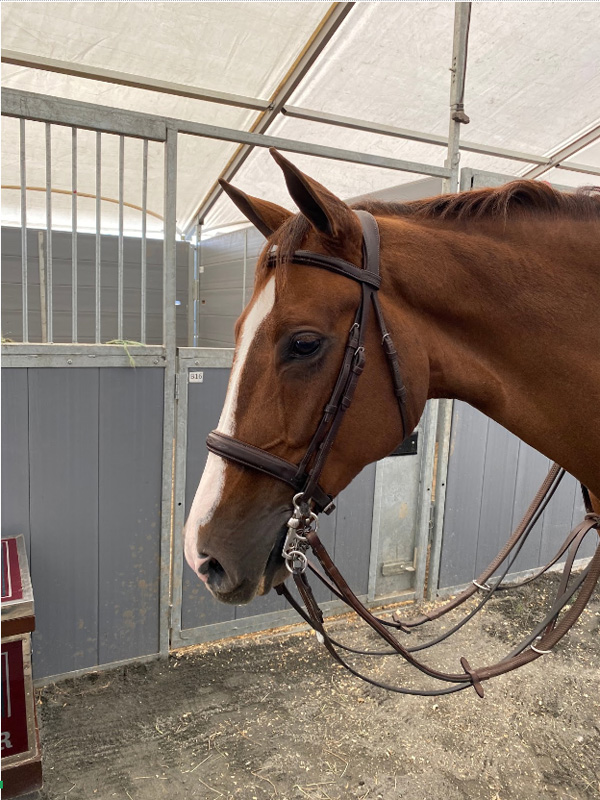 Our preparation began on Monday with a nice flat, practicing the skills that will be asked of us in the flat phase. Yesterday I began my day with a 6:30 a.m. ride. We jumped a course that asked some questions we might see this weekend, and we incorporated the open water so that we got comfortable riding that with each other.
In the afternoon I took Ivan for another ride, and we practiced some gymnastics exercises, working on smoothness, becoming supple and having a good connection. Before the class starts, we'll be able to participate in a 90-second training round in the Tryon Stadium. At 3 p.m. riders will be divided into sections, and Phase 1, the flat phase, will begin.
---
Tessa Brown is 15 years old and hails from Jamaica, Vermont. She trains with Kyla Makhloghi at Rosemont Farm LLC. She finished fourth in the Dover Saddlery/USEF Hunter Seat Medal Finals (Pennsylvania) last year in her second year competing in the big equitation finals.

---