New York City—Sept. 23 
Pony riders at the Rolex Central Park Horse Show got to select a tune to play during their trip around the Wollman Ring, so it's only fitting that Annabella Bozzuto's winning mount bared the name Our Song.
Bozzuto and Robin Bozzuto's Our Song scored a mark of 78 in the $1,000 Pony Hunter Classic to win the day over Baylee McKeever and Valor, with Secret Mission and Peyton Jelinek taking third.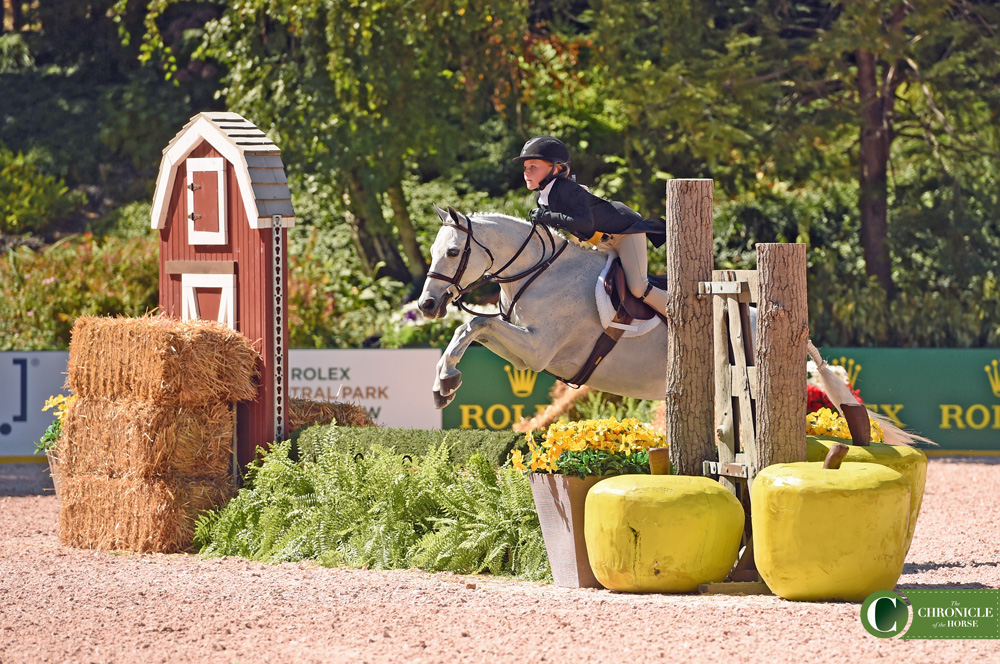 "I picked the song 'Adventure Of A Lifetime' because this really is the adventure of a lifetime," said Annabella, 10.
Second to go in the order, Our Song stayed smooth to take the win.
"I thought he was going to spook at the [decorations in the ring], but he didn't at all," she said. "He jumped everything really well, and he was really good.
"It was really cool [to ride in Central Park]." she said. " I've never been to Central Park, and it looks really cool since we're outdoors in the city."
Annabella hails from Baltimore, Md., and trains with Katie Cooper and Katie Francella at Caves Farm.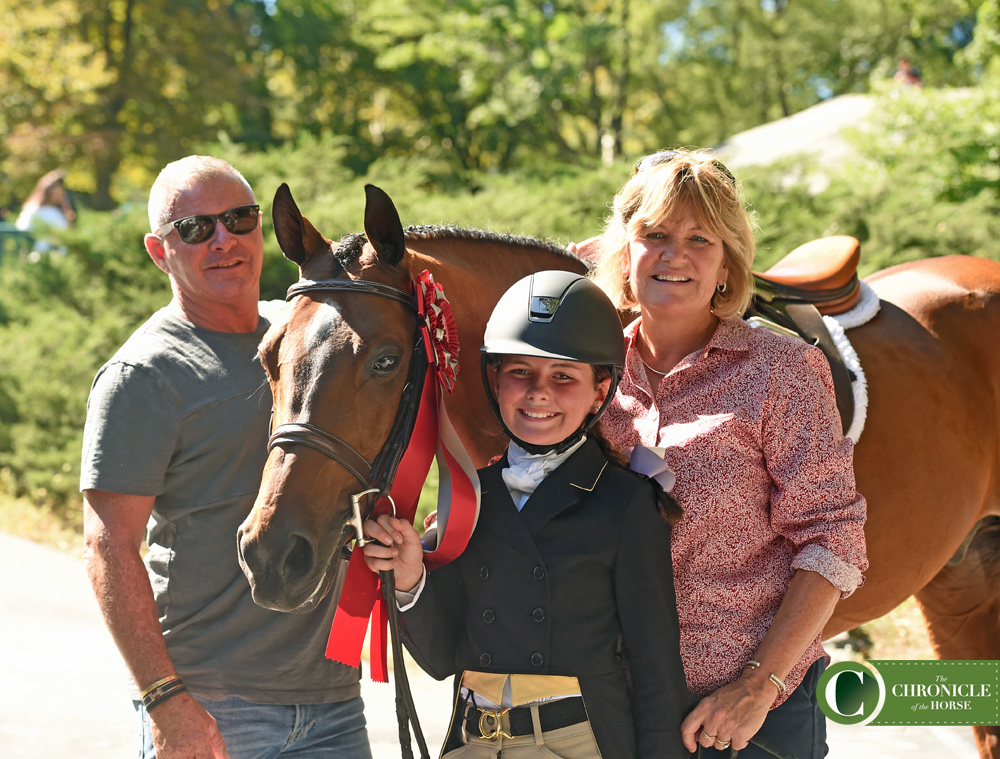 Runner-ups McKeever, 12, and Valor just paired up a month or so ago. She described her parter as straightforward and very nice to ride. Her trainers from Heritage Farm weren't available to come to the show, so trainer Rachel Kennedy filled in.
"It's my third time showing here, and I think it gets better and better each year," she said.
Jelinek was thrilled to finish in the ribbons as Secret Mission is still pretty green at 7.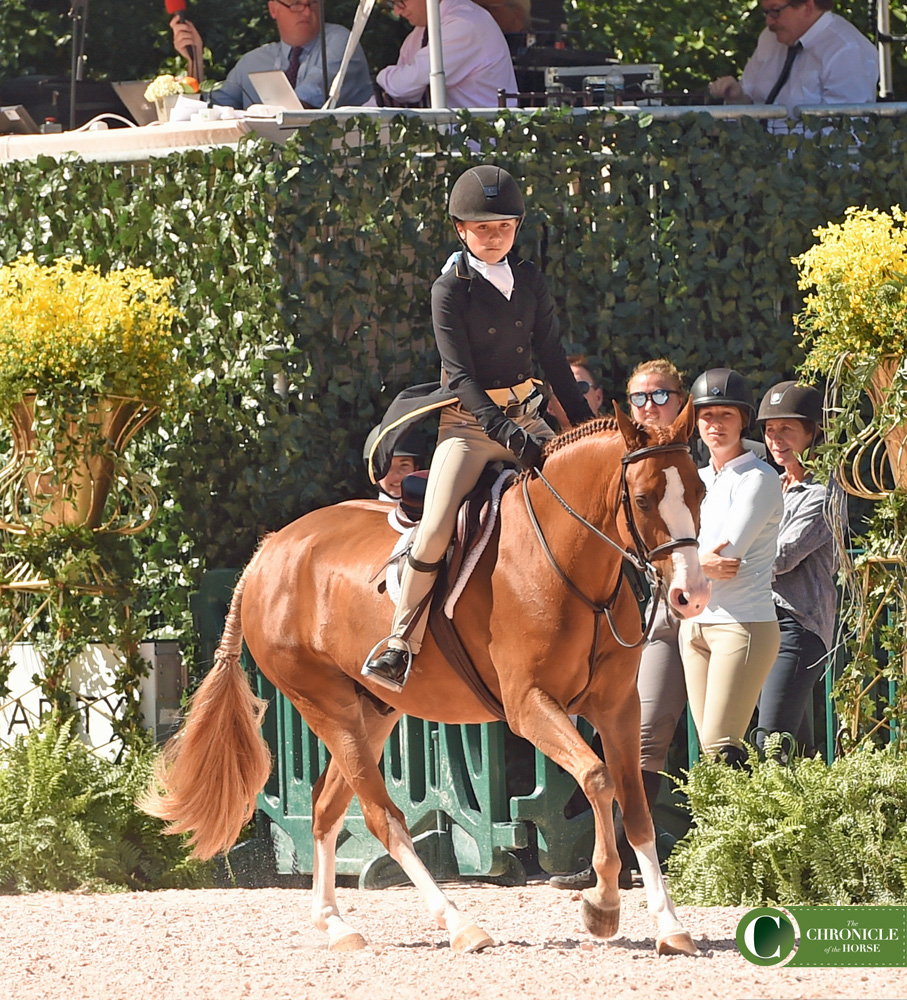 "It's my second time here, but my first time showing," she said. "It was a little scary! The warm-up and when we first schooled weren't scary, but when it was just me and him in the ring it got scarier.
"But he's smart and knows he has to jump everything," she continued.
For more in-depth coverage from the fourth annual 2017 Rolex Central Park Horse Show, check out the October 9 issue of The Chronicle of the Horse magazine.
Want to know when each class goes and where to watch the livestream? We've got that information for you!
You can see full results from the Rolex Central Park Horse Show here. 
Follow along with all the action from the Rolex Central Park Horse Show with the Chronicle, and make sure you're following us on Facebook, Twitter and Instagram at @chronofhorse.

2017 Rolex Central Park Horse Show Pony Hunters

Kimberly Loushin / Sep 23, 2017 3:08 pm