Amanda Beale Clement may be the youngest competitor in the Ocala Jockey Club International CIC*** this weekend, but she's been adamant about doing her homework before her first three-star on Get Ready.
"I was a bit nervous about going to a new event, but I think it's very exciting to go somewhere new and be faced with new challenges," the 18-year-old said. "My goal is to give 'Brooklyn' the best ride I can. I'm just going to ride against myself and go there to complete."
Based in Malvern, Pa., Clement has had a big year. She moved up to advanced on Brooklyn, an 11-year-old Dutch Warmblood gelding (Ultimo—Catroucholien, Katouchon) that she got the ride on about a year ago. She also started college at the University of West Chester (Pa.) where she's studying psychology.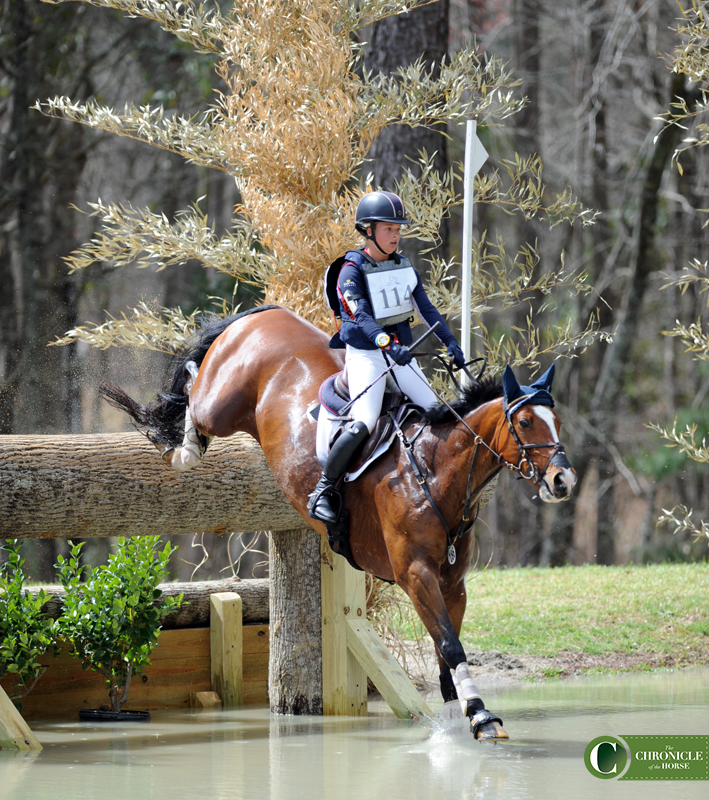 Clement comes from a family of eventers, with her mother Susie Beale having ridden to the four-star level and her older sister Gillian Beale King running her own training and sales business.
But Clement's passion for riding started with foxhunting when she was 10. That led to trying eventing, and she hasn't looked back. She earned team gold with Area II at the 2015 Adequan/FEI North American Junior and Young Rider Championships (Ky.) aboard Peter Pan, and her mother bought Brooklyn last year to help her move up the levels.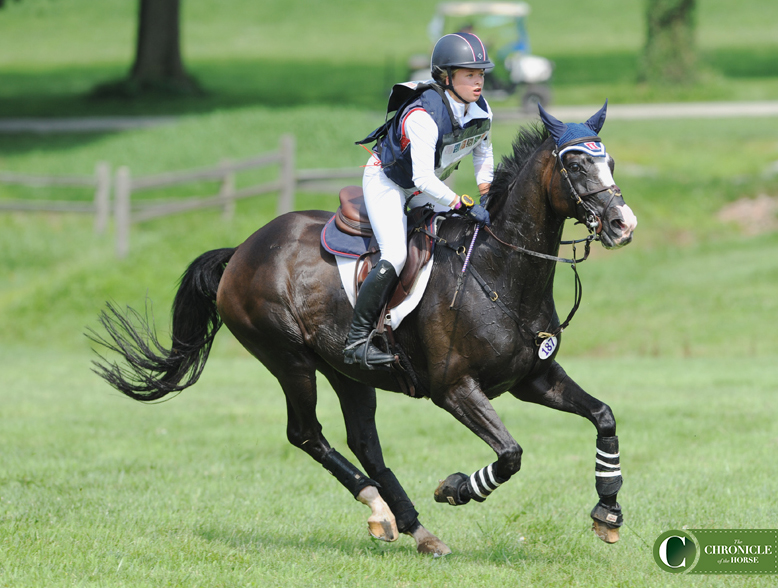 "He's a very in-your-pocket type of horse. He has such an amazing personality. It was very easy to click with him. He's a big, strong, bold horse, and I'm not very tall, so that took some getting used to. My Thoroughbred that I took to Young Riders and Fair Hill was quite small," said Clement.
By the Cloud 11-Gavilan North LLC Carolina International CIC** (N.C.) this spring, Clement felt that she and Brooklyn were in sync.
"Carolina's such a big, beautiful, bold course, and I felt like I was really able to make a strong connection with him there. It wasn't easy, and we were really just there to compete for ourselves and do well together," she said.
While she admits dressage is their weakest phase, she's learning a lot from Brooklyn, who'd competed to the two-star level with Kristen Bond and Phillip Dutton and had done one advanced horse trial with Dutton.
"He has an enormous trot, and I get bounced out of the tack in the three-star test when I have to extend across the full diagonal! It's just a lot of getting used to. He has so much animation," she said. "It's definitely a bit intimidating to be competing against so many great riders. I know I'm young to be going at this level, but I really feel like I've done my homework, and we have an amazing connection and a great relationship, and I'm ready for this challenge. I just want to give Brooklyn the best ride I can."
Clement trains on and off with Dutton, but mostly with her mother, which can have its ups and downs.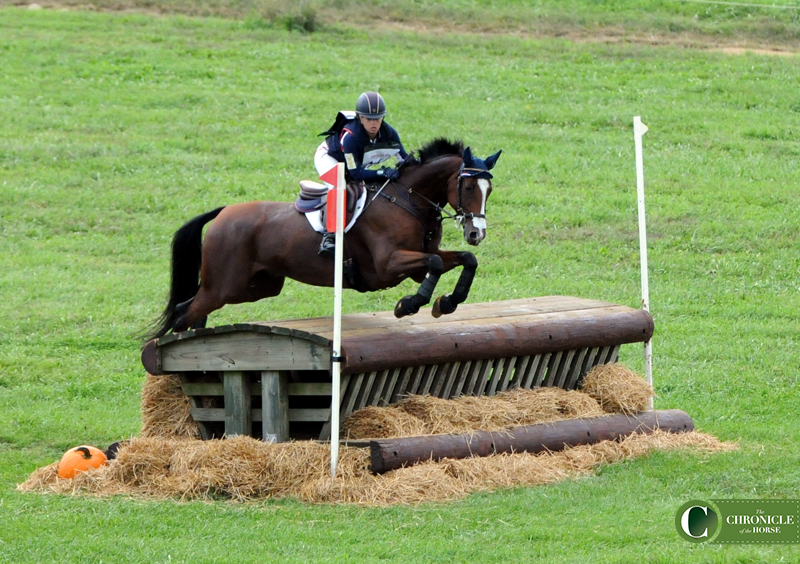 "It's definitely hard, but it's super cool. We have such a strong relationship. I'm in college and I'm balancing my education and my passion at the same time. She's trying to help me do both," she said. "She's so supportive of me and wants me to have everything that I can. Most people would never talk back to their trainer or anything, and it's a little hard when it's your mom because it's easy to just say something to your mom! But we have such a strong relationship that we just do it so well. We have so much trust in each other."
Clement hopes to use her studies at school to benefit her riding and help her if she decides to stay in the horse business after she graduates.
"I think the hardest thing is going to the show and being able to take what you learned at home and execute it at the show," she said. "I think nerves are a big thing for a lot of people. My mom coaches a lot of young riders so I've really noticed a lot of that. I've found that psychology and sports psychology is really helping me realize how to overcome your nerves."
Clement and Brooklyn completed two advanced horse trials this year and the Dutta Corp. Fair Hill International CCI** (Md.), so she's feeling ready for Ocala this weekend.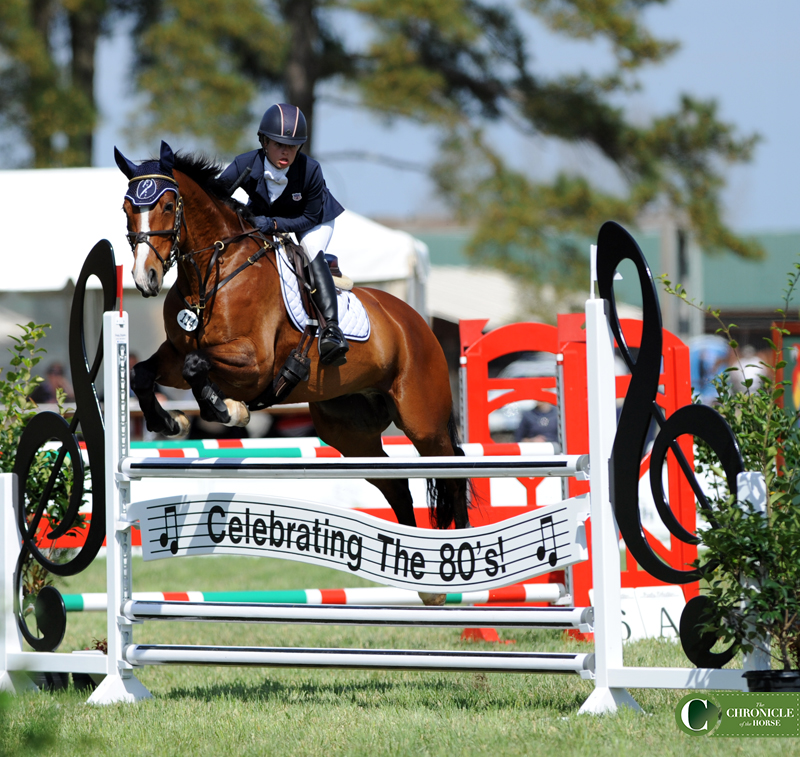 "We did the advanced at Fair Hill in April, and that was an amazing course. They do such a good job. I did the advanced at New Jersey Horse Park, and that was just the right amount of challenging combinations. They were both great runs. Coming off the Fair Hill CCI** is an absolutely perfect set-up," she said.
While it's her first year at the level, Clement has learned to trust Brooklyn.
"Mentally the biggest thing was having the confidence in myself," she said of moving up. "I am green at this level, but my horse is such a phenomenal jumper, and that's where those springs and bounce from the dressage work to my advantage. This level is big and technical and bold, and he's so that type of horse, so mentally I have so much trust in him."
Want more from the Ocala Jockey Club International? COTH staff reporter Lindsay Berreth will be on site bringing you news and photos of the event starting Friday at coth.com. Look for a full report in the Dec. 11 issue of The Chronicle of the Horse.
IMPORTANT LINKS: All the COTH coverage  |  full event schedule  |  live scoring  |  event website  |  live streaming via EqSportsNetwork (paid subscription required)