George Williams wasn't expecting to run for the U.S. Dressage Federation's presidency this year, but after serving in the position from 2010 until 2018, he was convinced again to put his name in the hat.
On Dec. 4, he was elected for another three-year term during the virtual USDF annual convention.
Williams, 66, is best known for his career as a Grand Prix rider and coach. He rode fan favorite Rocher, owned by Joann and Chuck Smith, at the 2003 FEI World Cup Final (Sweden) and had multiple Grand Prix CDI wins throughout their career together. Based in Wellington, Florida, and Charlottesville, Virginia, he runs Williams Dressage with his wife Roberta Williams.
We caught up with Williams to learn more about his vision for USDF's future.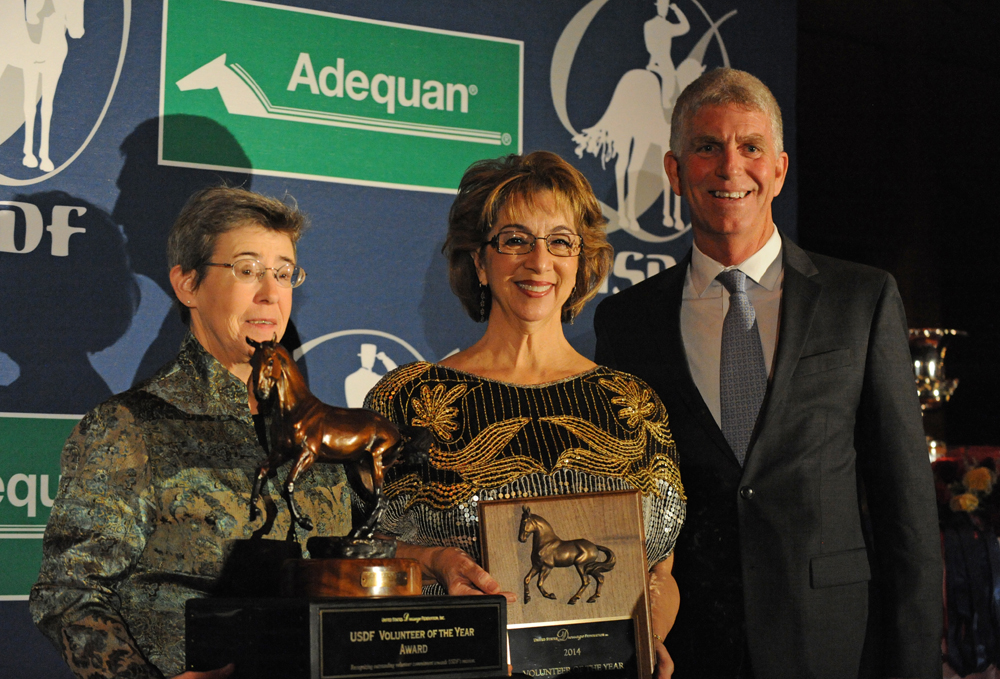 COTH: What were you up to during your time away from USDF?
Williams: I serve as youth coach for US Equestrian [since 2015], so I was fairly active with that, and through that I was fairly active with the USDF Junior/Young Rider clinics.
For the last two years, I've been looking at the instructor certification program and evaluating how we can move it forward and have a better outreach with that program.
When our youth go into the profession, it would be nice if they felt they needed to have an education in how to instruct and ultimately how to go through a certification process. I think it helps all levels of riders.
Why did you want to run again?
I think a lot of us were thinking Lisa [Gorretta] would stick with it for one more term, and when she had decided not to run again, and I think her reasons were very good and very valid, some of us were caught off guard. Right about that time someone asked me if I would consider it.
Initially I thought, "No, I've been there, done that," sort of thing, but as the summer progressed there were a couple more people who asked if I would be interested, and I gave it a lot of thought.
At this point there's a lot on the national front—some of the bigger programs like instructor certification, at the end of my presidency, started the following year under Lisa, USDF took over the responsibility of licensed officials education from US Equestrian, which I think is a major program.
It's a huge amount of responsibility for an affiliate to do, and I think that I have been very proud of how USDF has been a leader in affiliate relations with our national governing body.
I think what's really important with our national governing body is that we have a good partnership based on a healthy respect for one another.
Those are areas I had done before and was comfortable stepping in and trying to help with. I think when it comes to so many of the other programs, everyone who was running has a lot to offer towards those other programs, but I thought that these particular areas, with the experience I have, could be valuable to keep moving things forward in the direction that hopefully started under me and that Lisa definitely had continued.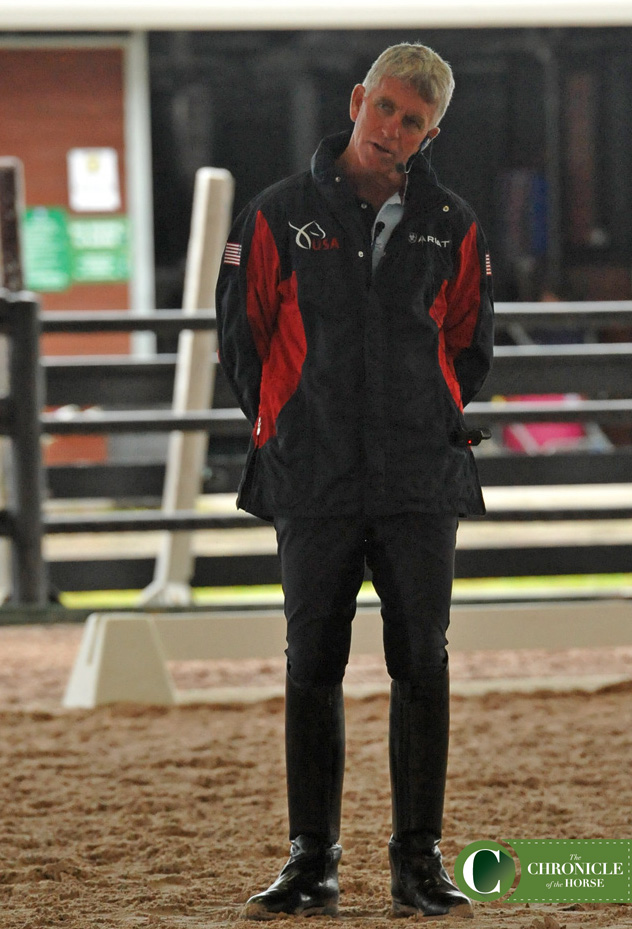 What are some things you'd like to achieve or approve upon during your term?
The instructor certification program is something I felt very strongly about. One of the things I had told Lisa when my term was up was that was an area I felt I had not been as successful in as I wanted to be when I was president—to be able to move that forward with a very viable program into the future, because it is the way of the future.
I do think we have a lot of issues still, continuing to grow and retain membership and to promote our sport.
The other area I feel very strongly about is, how do we end up helping our group member organizations and what can we bring to that? What is their role in the future, and how can we ensure that they have a strong place in the future? I think they are not only an important part of USDF; they're an integral part of growing our sport in general and reaching all parts of the country.
A lot of expanding our membership comes through the GMOs, but through clinics and my different roles, I have all ends of the spectrum. There's some entry level people I work with in clinics, and there are ones representing the country.
I think what USDF has to offer to that whole range is not totally understood or appreciated—our programs, what can we do education-wise, how can we help with education. All those aspects, I think, are areas that can help grow the general membership.
It's important that we include professionals and adult amateurs and youth. I think all three groups are crucial to the sport. Youth is crucial to our future, but in order to have a future, adult amateurs are crucial, and of course professionals. Hopefully the professionals are in a role that helps to move us forward and keep the education and training going and help people progress through the sport.
I'm excited to be back—and I have no intention for being back for long—but I'm excited to help move USDF forward after the COVID-19 experience and hopefully be able to hand the reins off.