Thirteen-year-old Ashley Stout died July 11 following a rotational fall while cross-country schooling at Standing Ovation Equestrian Center in Halfmoon Township, Pennsylvania.
Her horse, Avant Garde, a 7-year-old Westphalian-Holsteiner gelding (A La Carte NRW—Mensa) broke his neck in the fall and was euthanized.
The accident occurred at 9:20 a.m., according to the Centre Daily Times. Stout was transported by ambulance to Mount Nittany Medical Center in State College, Pennsylvania, where she was pronounced dead.
The Centre County Coroner Scott Sayers said Stout's cause of death was a skull fracture and ruled it accidental.
"It was a jump she jumped a hundred times in the past," Standing Ovation Equestrian Center owner Adam Armstrong told the Centre Daily Times. "For a horse and rider combination of that experience level, it'd be like you or I trying to jump over a curb and then falling and getting killed. It was just a freak accident."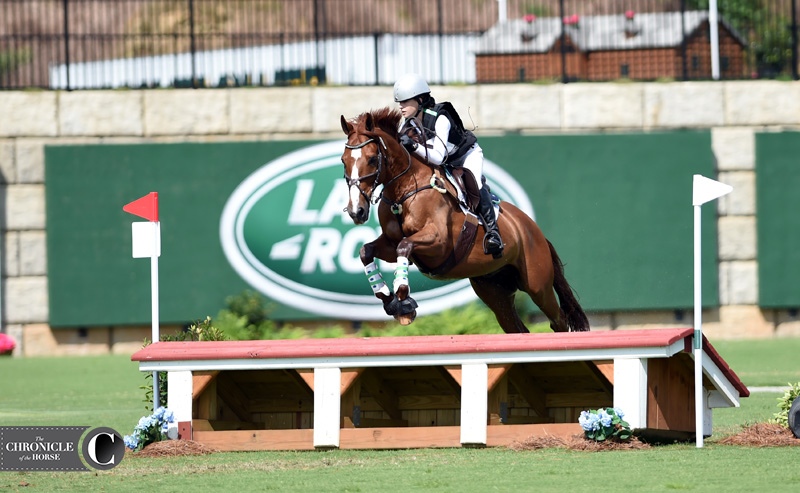 Stout started riding at Standing Ovation Equestrian Center when she was 5 and was training with Lindsay Hafer.
Stout, Port Matilda, Pennsylvania, had been named to the Area II training three-day young rider team and was preparing to travel to Rebecca Farm (Montana) for the North American Youth Championships at the end of the month.
Avant Garde competed to training level with Holly Payne Caravella before Stout purchased him in early 2018. They had no cross-country jumping penalties at any level since starting their partnership and most recently finished second in the preliminary/training division at the Bucks County Horse Park Horse Trials (Pennsylvania) in June.
Stout won the beginner novice, 14 and under, division at the USEA American Eventing Championships (North Carolina) in 2017 with another horse, Deo Volente.
Riders at the NAYC will wear lapel ribbons with #ride4Ashley in her honor.
Memorial contributions in Stout's honor can be made to the USEA Area II Young Rider Program.
This story was updated July 15.