Lexington, Ky.—Aug. 9
For years in a special room in Alpharetta, Georgia, Hunt Tosh felt his celebrity status. Between trophies, magazine covers and favorite photos, the decorating theme was "Hunt Tosh." But now, with the introduction of his daughter Maddie Tosh 13 years ago, the focus has shifted more and more away from him.
"We have a trophy room over in our house, and it was basically all my dad on the wall," said Maddie. "And then now we're joking that he's going to be off the wall soon because my mom [Mandy Tosh] keeps taking him down and putting me up."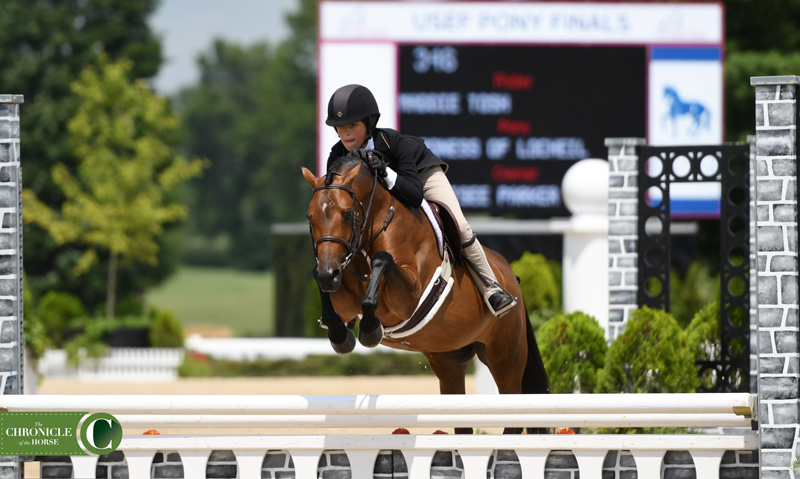 And this week at USEF Pony Finals, Hunt's paraphernalia took a blow as Maddie returned to win the medium green division on Betsee Parker's Baroness Of Locheil after topping the small pony division the day before on Parker's Bit Of Love.
Maddie got the ride on the 6-year-old Welsh Pony cross (Mapleside Mr. Magic—Champlain's Good As Gold) known as "Twinkle" after Scott Stewart and Ken Berkley brought rider, owner and pony all together. And on both "Chester" and Twinkle, Maddie showed off her riding chops, coming in on top to the final round and putting in a trip that proved her first-placed status.
Watch her winning ride courtesy of USEF Network:
"I probably wasn't quite as nervous today because she's green and pretty much anything could have happened. I just wanted to go and give her a nice confident ride. But she was so good, I was so proud of her," said Maddie. "She doesn't act green at all. She's so much fun. She's so sweet. You can always trust her to try her hardest.
"It's just so exciting [to win on both my ponies]. I can't believe it," she continued. "[I hope to] just keep being successful and being successful in the junior hunters, and then become a professional."
Coming to you soon, the "Maddie Tosh" room.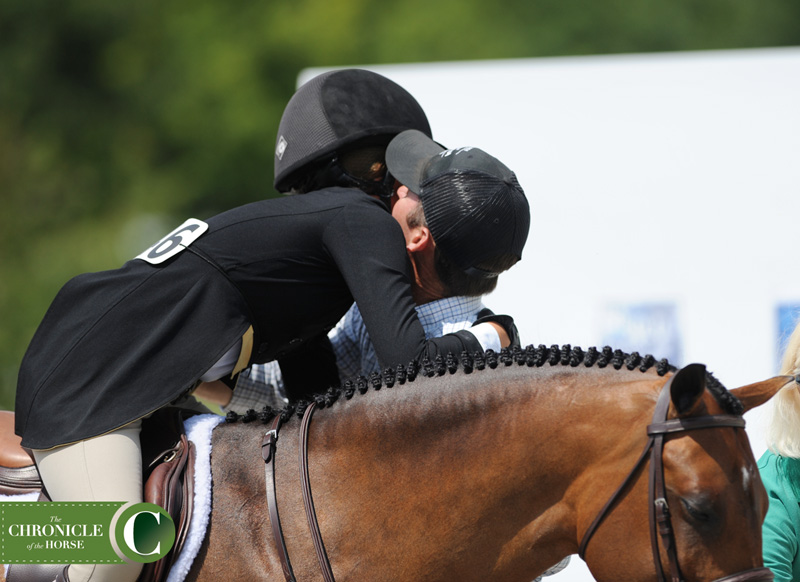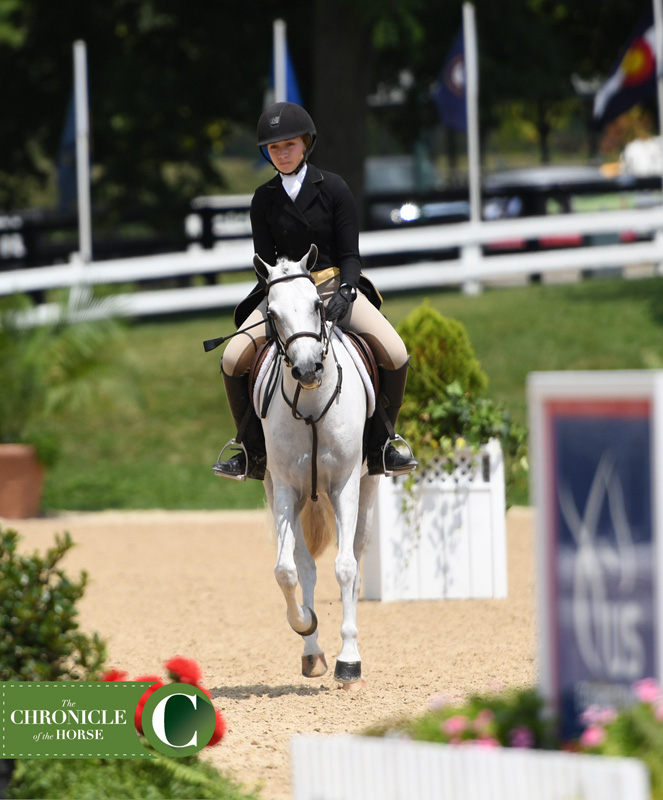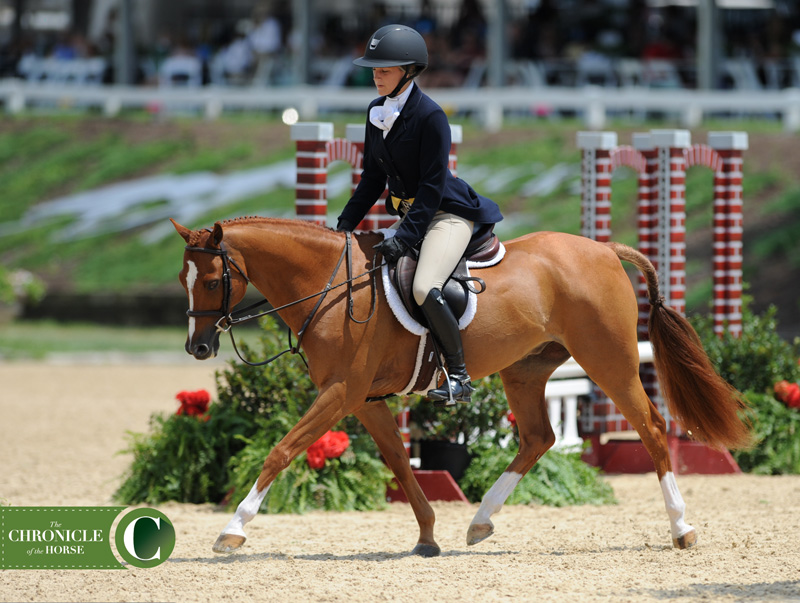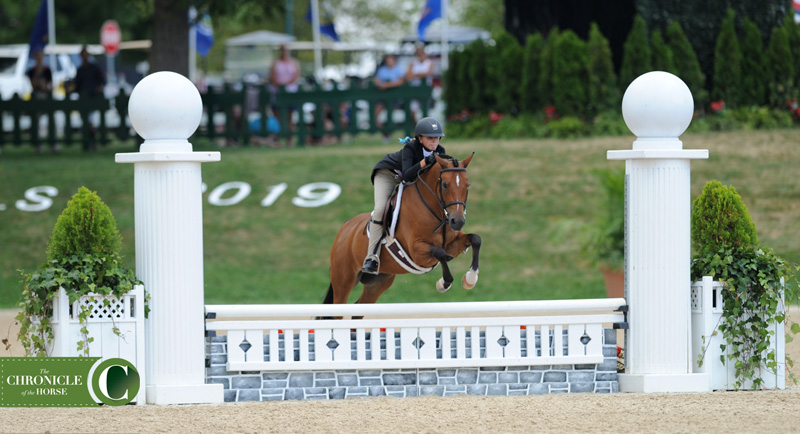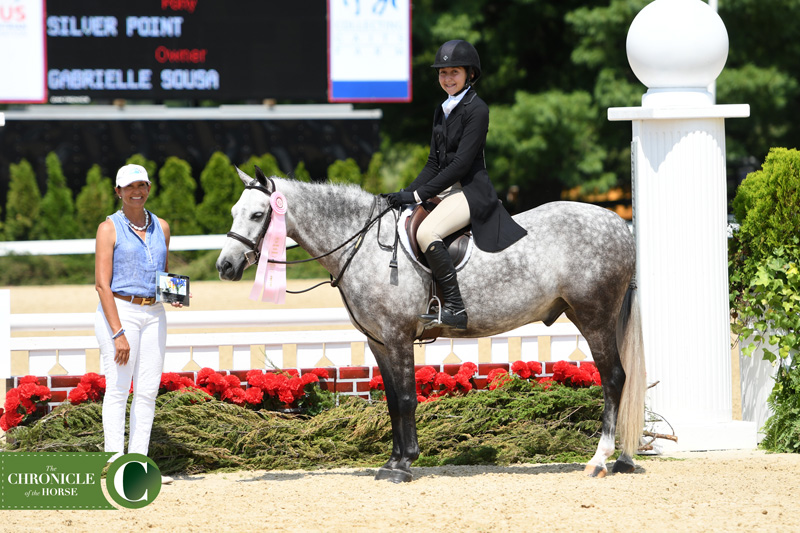 The Chronicle will have reporters on-site at the Kentucky Horse Park to cover all of the action and bring you stories, news and photos from USEF Pony Finals. Check in at coth.com and make sure you're following us on Instagram and Facebook. Don't forget to pick up a copy of the Sept. 2 issue for more in-depth stories from the winners.

Important Links: USEF Pony Finals official website | Results | The complete schedule of classes and social and educational activities | Live streaming from USEFNetwork | All of the Chronicle's coverage