Lexington, Ky.—Aug. 8
"Do what you know how to do," Hunt Tosh always says to his daughter Maddie Tosh before she enters a ring big or small—and USEF Pony Finals with Betsee Parker's veteran Bit Of Love proved no different. Though the nerves fluttered and the tones in the stands dropped as Maddie and "Chester" stepped into the Walnut Ring as defending Pony Finals champions and the last entry in the small pony division, the final words remained the same, tacked with a "Have fun."
"I think after winning last year on this pony, coming back on top, I think nerves were getting to her a little bit," said Hunt. "But I told her—for me when you get in the ring and you jump the first jump, the rest of the world kind of goes away and you do your job."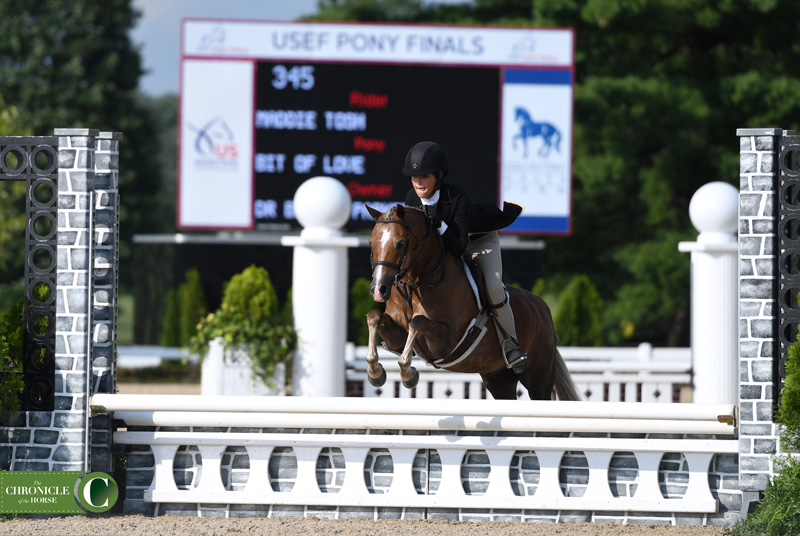 "[My dad] always tells me to do what you know how to do. He knows I have it in me," said Maddie. "I just kind of jumped the first jump really well, and then the rest fell into place. Chester was absolutely amazing. He always is."
And despite the hushed tones and the added nerves, Maddie and Chester topped the over fences, taking home their second small pony hunter championship title at Pony Finals. But now 13, this year concluded Maddie's small pony career. And for Chester, after competing in seven Pony Finals since his debut in 2012 with five different riders, this year signified his last trip up the ramp. The 13-year-old Welsh Pony Cross (English Lad—Miss Pretty) heads to Parker's farm in Middleburg, Virginia, to live life in retirement following the 2019 season.
"It's just really special to win this my last year, and this is his last Pony Finals. He'll retire after this year. So it's so special for both of us just to be able to do it one last time," said Maddie. "He just has a special place in my heart forever. He always tries his hardest. He's so fun to ride. And I think it's rewarding because I had kind of a rocky start together to get to know each other. But now he's just so amazing. We click together."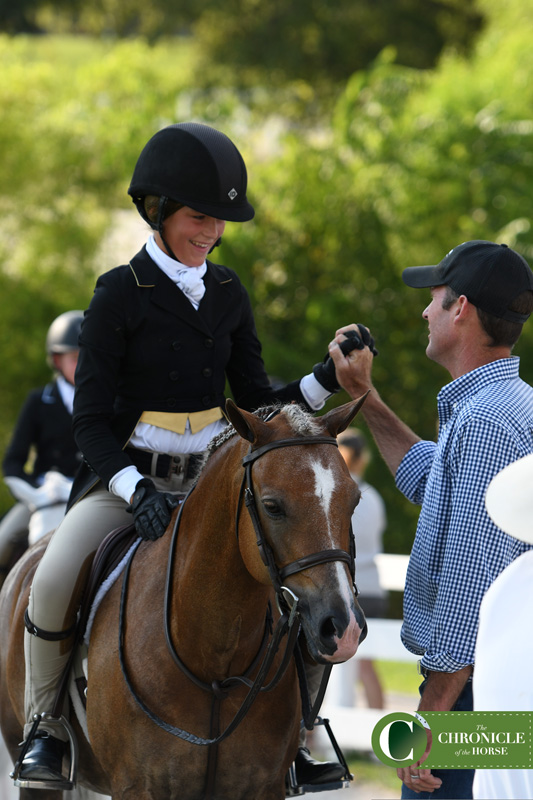 "To be able to finish like this is really special," said Hunt. "He's been so good for her. He's a wonderful pony, and they get along so well, and they know each other so well. And to be on the biggest venue, biggest stages, and to win Washington, here two years in a row, everywhere we've gone with him. He's been unbelievable."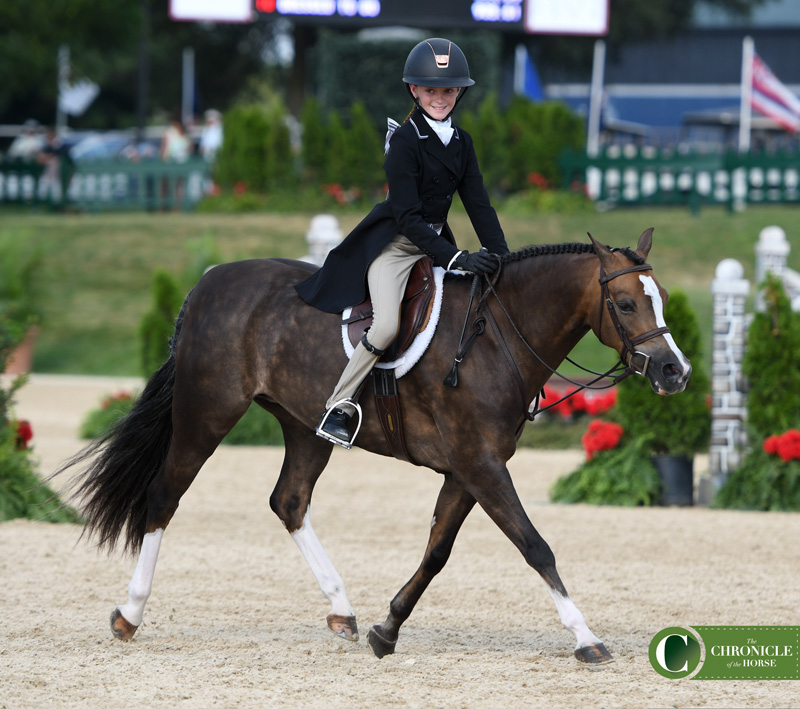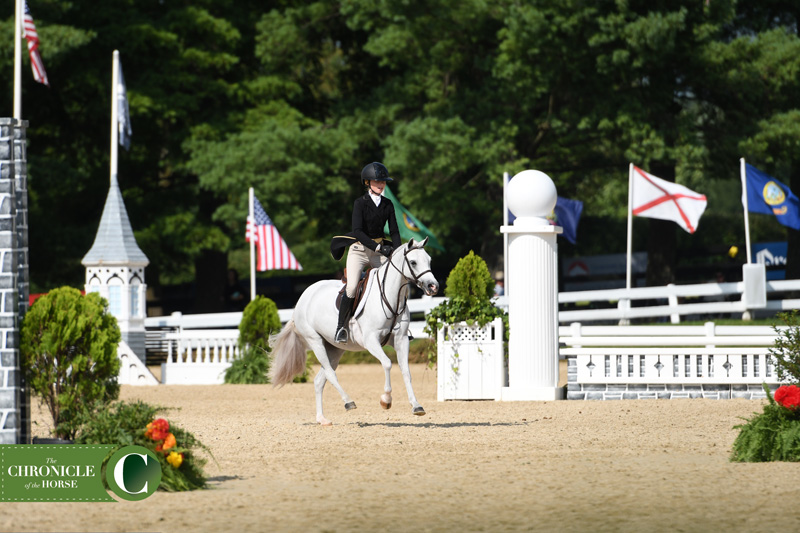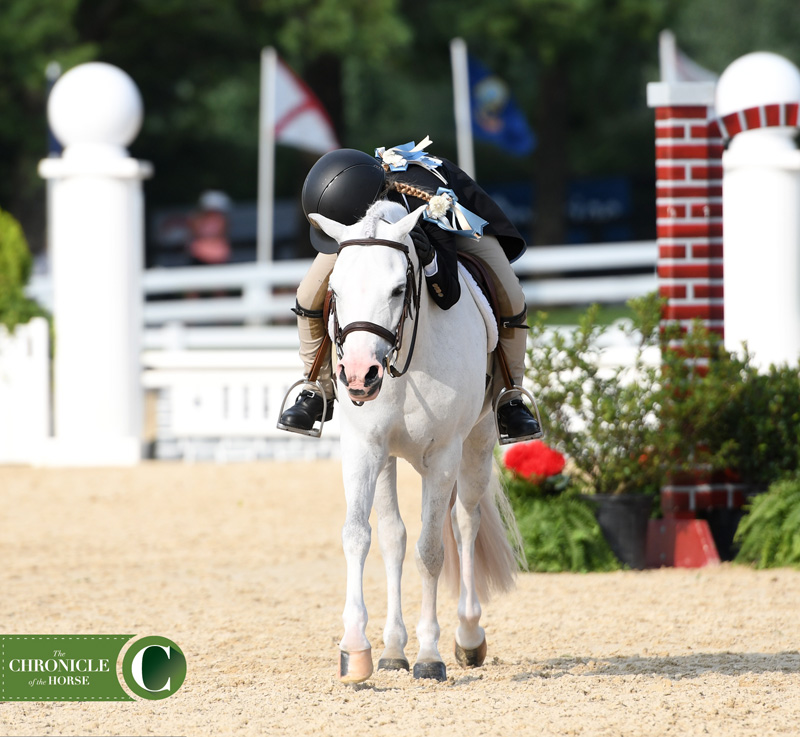 The Chronicle will have reporters on-site at the Kentucky Horse Park to cover all of the action and bring you stories, news and photos from USEF Pony Finals. Check in at coth.com and make sure you're following us on Instagram and Facebook. Don't forget to pick up a copy of the September 2 issue for more in-depth stories from the winners.

Important Links: USEF Pony Finals official website | Results | The complete schedule of classes and social and educational activities | Live streaming from USEFNetwork | All of the Chronicle's coverage