The Washington County (New Jersey) Police announced on the evening of Aug. 8 that top Grand Prix dressage rider Michael Barisone has been charged with attempted murder and weapons offenses after a shooting at his Hawthorne Hill dressage facility in Long Valley, New Jersey, on Aug. 7.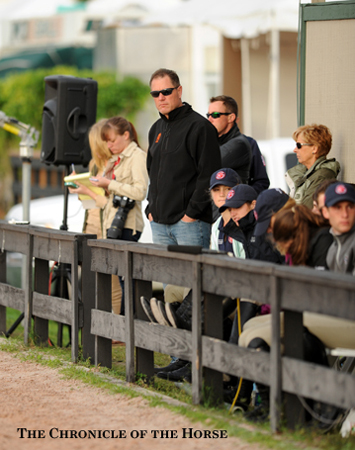 "At approximately 2:13 p.m. on Aug. 7, police received a 9-1-1 call requesting service at 411 West Mill Road for a female with gunshot wounds," stated a press release from the Morris County [New Jersey] Prosecutor's Office. "Washington Township Police responded to the scene and located one female who had sustained what appeared to be multiple gunshot wounds.  The defendant, Michael Barisone, and a second male victim were also located at the scene.  A handgun was also recovered.
"As a result of the investigation into this incident, the Defendant was charged with two counts of Attempted Murder, crimes of the first degree, and two counts of Possession of a Weapon for an Unlawful Purpose, crimes of the second degree."
The victim has been identified as dressage rider Lauren Kanarek. She was shot twice in the chest, and her friend Rosanna Williams told the Chronicle on Aug. 8 that she was in critical condition.