Bromont, Quebec—June 8
Boyd Martin's partnership with Ray Price runs deep, and not just because he bred the 11-year-old Thoroughbred-Warmblood gelding (Raise A Stanza—Fair Fiona W, Salute).
Martin also bred and competed "Ray's" mother, and he's brought along a handful of siblings to the gelding.
Bringing along Ray from the beginning has helped Martin forge a bond with him, and it paid off today at the Mars Equestrian Bromont CCI4*-L when they finished as one of two double-clear rounds over Derek di Grazia's cross-country course.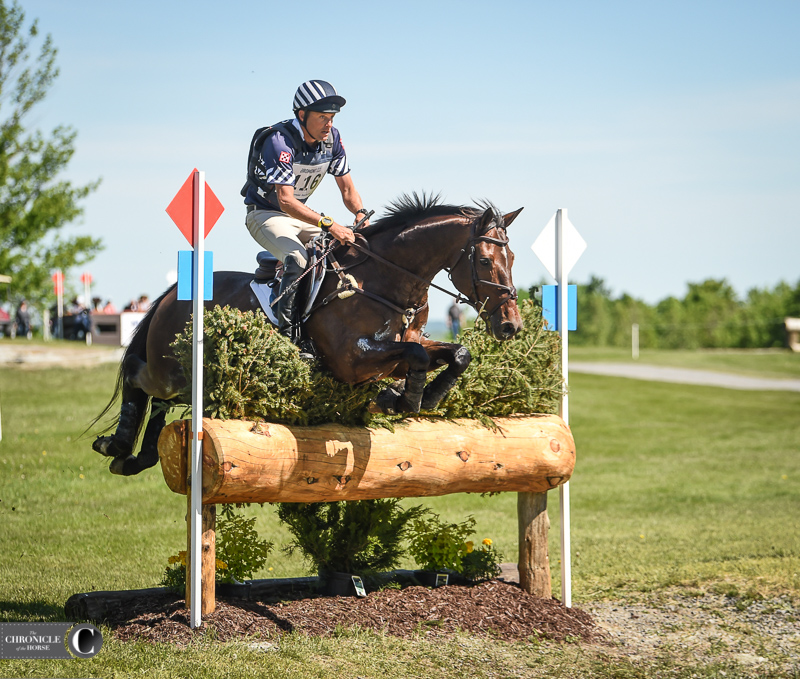 "He's a lightning-fast horse," said Martin. "He's mostly American Thoroughbred. He's been a work in progress. Obviously, he's a favorite of mine just because I bred him in Australia. I bred his mother and his grandmother. He's really fast and a little bit spooky in the cross-country. He didn't give me the best feeling at Jersey Fresh [CCI4*-S (New Jersey)], and Phillip Dutton gave me three or four good cross-country schooling sessions that made an incredible difference. He was really good today. He still feels a bit green, and he'll come out of this better, but he's so fast. I didn't even feel like I was going fast."
Martin's other four-star horse today, Christine Turner's On Cue, finished with no jumping penalties and just four seconds over the time.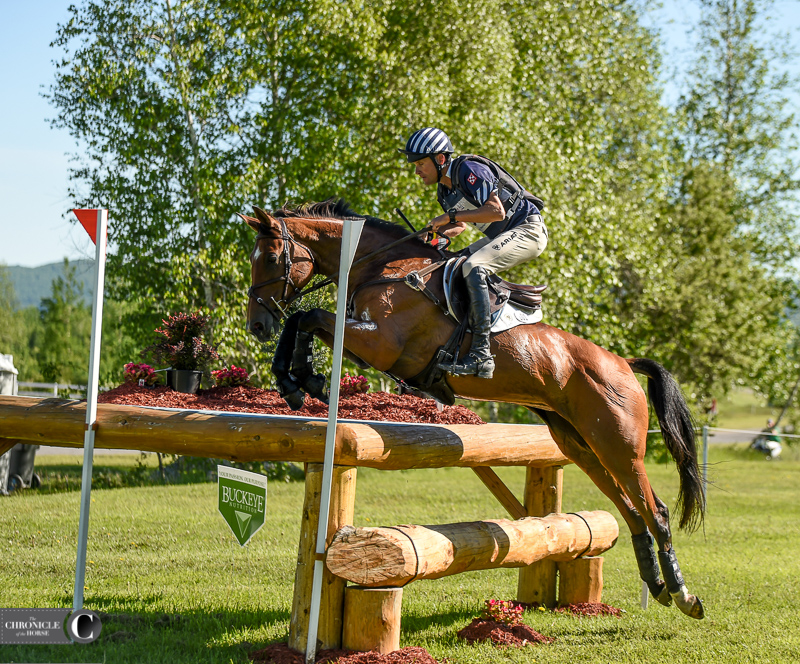 "Cue is just all class," he said of the 13-year-old Anglo-European mare (Cabri d'Elle—On High, Primitive Rising). "Big and scope to burn. In hindsight, it's so much easier riding the second horse [Ray] because you know the lines so much better, and I'm a bit annoyed at myself for having four seconds over because she could have gone much quicker, but by saying that, it's her first four-star long, and I'm trying to prepare her for Fair Hill and on to Kentucky next year. This is a truly international track with big fences. I've been thinking about this event on Ray since last year. I knew it would be a good galloping course and a Thoroughbred-type course, and I'm glad the plan went well so far."
Martin also slotted into first in the CCI3*-S with Barry, a 10-year-old Thoroughbred gelding of unrecorded breeding he's had since he was 3.
Lauren Kieffer was the other double-clear round about Jacqueline Mars' homebred 13-year-old Irish Sport Horse-Thoroughbred gelding (Formula One—Glamour).
"Patrick" has had some show jumping issues lately, but he's very reliable on cross-country for Kieffer.
She took a tumble early in the class aboard DA Duras, but both she and the gelding were fine.
"The nice thing is that I've had Patrick for a long time, and I've been around a lot of things with him," she said. "It's pretty easy to go out and trust him and be bold. If [I was] on a greener one I probably would have been a bit more careful. He was super. He's such a good cross-country horse. He has his show jumping demons, but cross-country there's not much else I'd be sitting on than him."
Di Grazia's course caused quite a bit of drama, with only nine pairs out of 24 starters coming home without jumping penalties.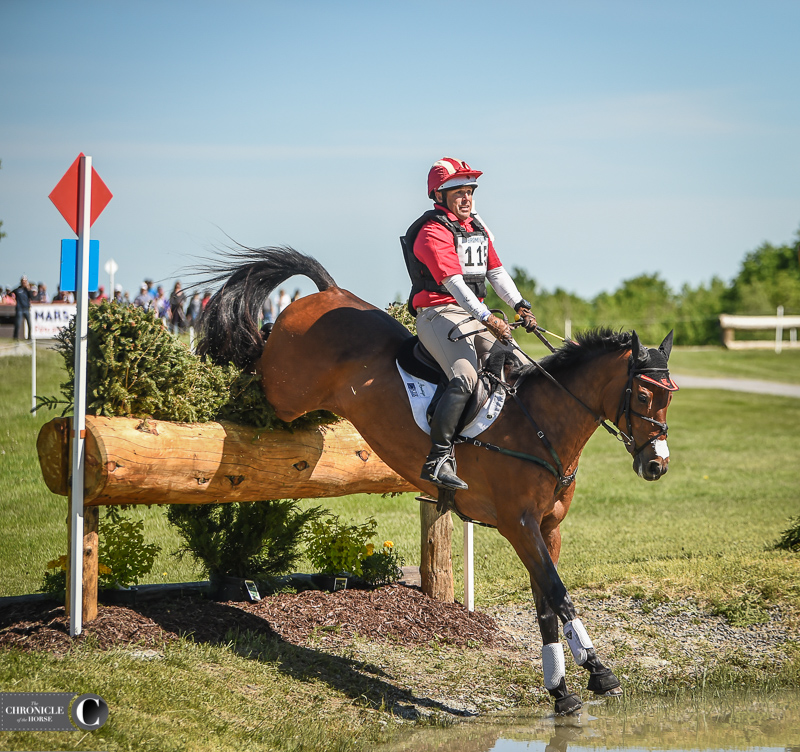 There were four rider falls—Jennie Brannigan (Ibella), Joe Meyer (Buccaneer), Kieffer (DA Duras) and Sabrina Glaser (Rembrandt), but all horses and riders were reported to be OK. Katherine Coleman (Monte Classico) and Emily Hamel (Corvett) were eliminated for refusals, and Buck Davidson retired Copper Beach at fence 9abc after some trouble.
Fence 9abc—a roll top, four strides to a corner, then five strides to a skinny brush—caused four run-outs, Davidson's retirement and Brannigan's fall.
"He changed a couple of places, and I actually think adding the combination at 9abc before the second water was maybe one too many questions before coming there," said Kieffer. "I think the way the ground is here it's very hard to get smooth as is, then I think adding the one more loop down the hill with an S turn made it even harder. It really threw off your rhythm. I think in hindsight it would have been better to move 9abc to later in the course, but I also think the way he's changed the route the horses looked a lot fresher."
"It's one of those things where I think it rode differently than it walked for them, and that's to me because of needing to understand what the horses were going to do with the way the ground went there," said di Grazia."I think some of the riders started out fine coming into the combinations. I don't think they finished it, therefore they got into trouble. To me it was little mistakes that caught them out, but at the same time, we had nine clear. Those are the ones that figured it out and got it done and had good rides. There's a lot to do here, and you put the jumps on the terrain and it ends up being more difficult than a lot of places."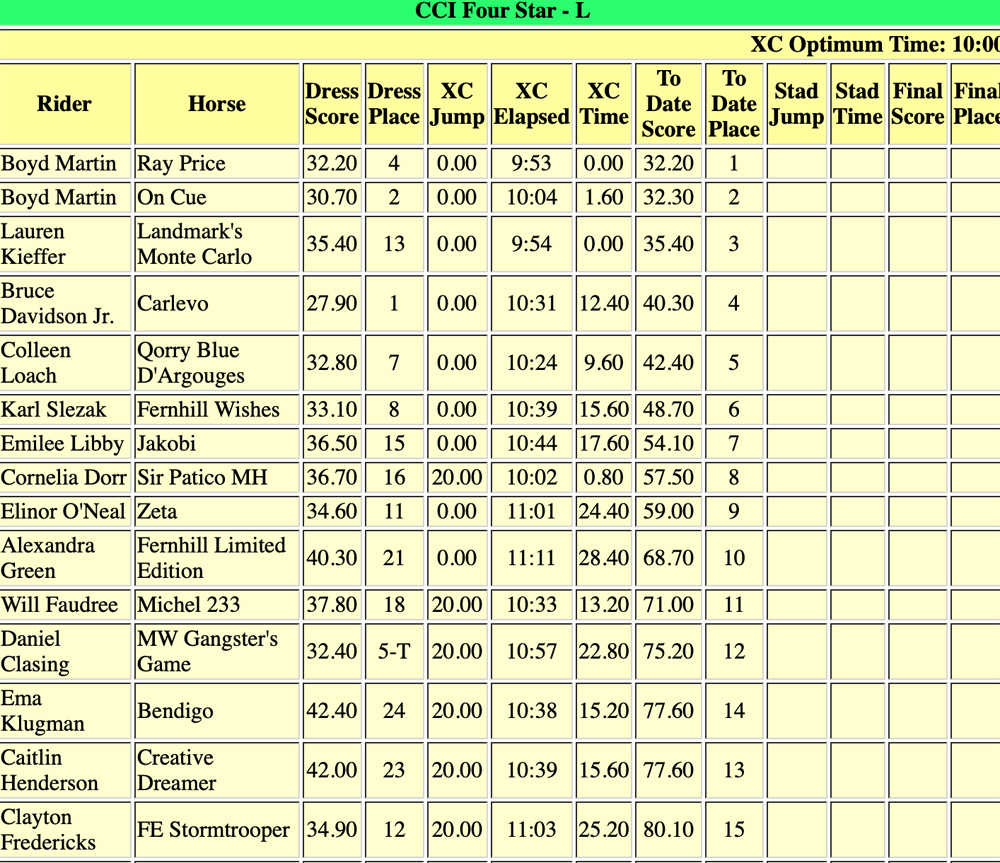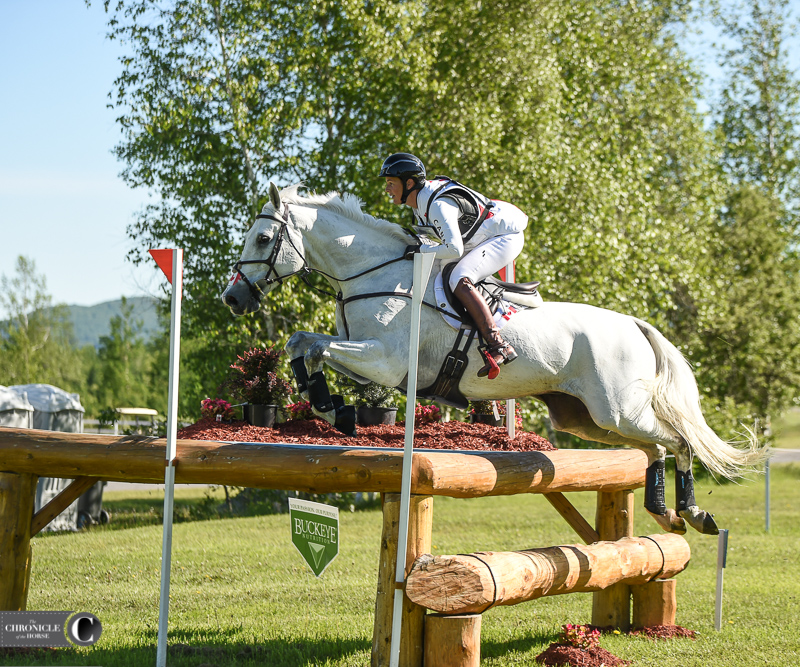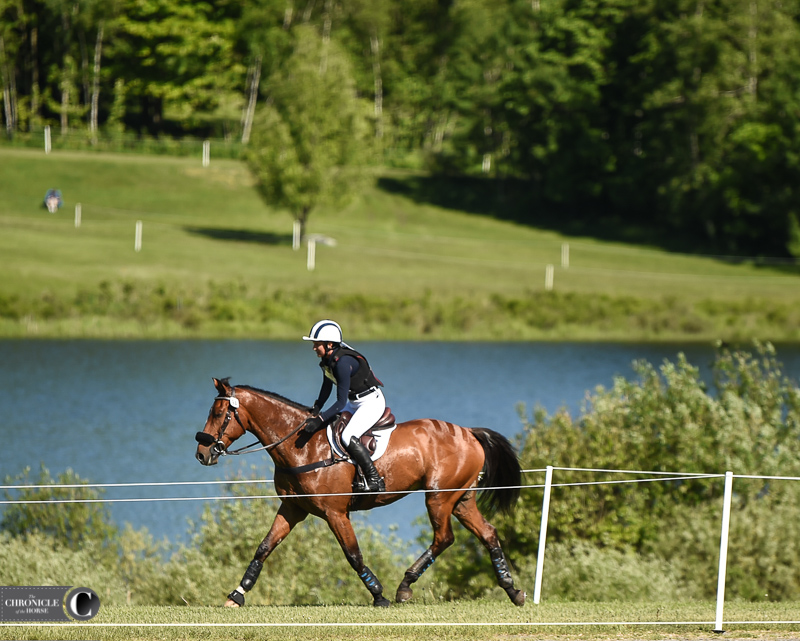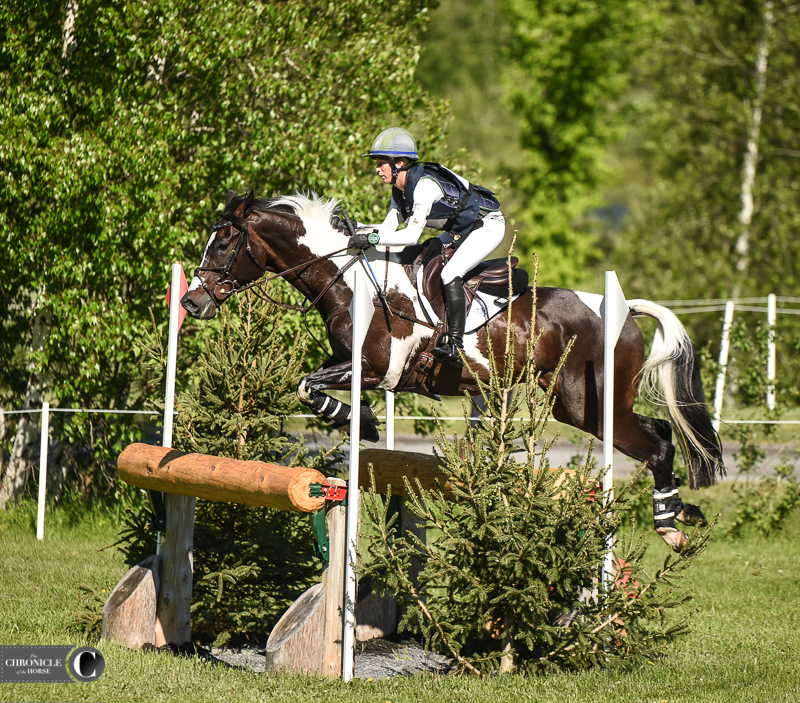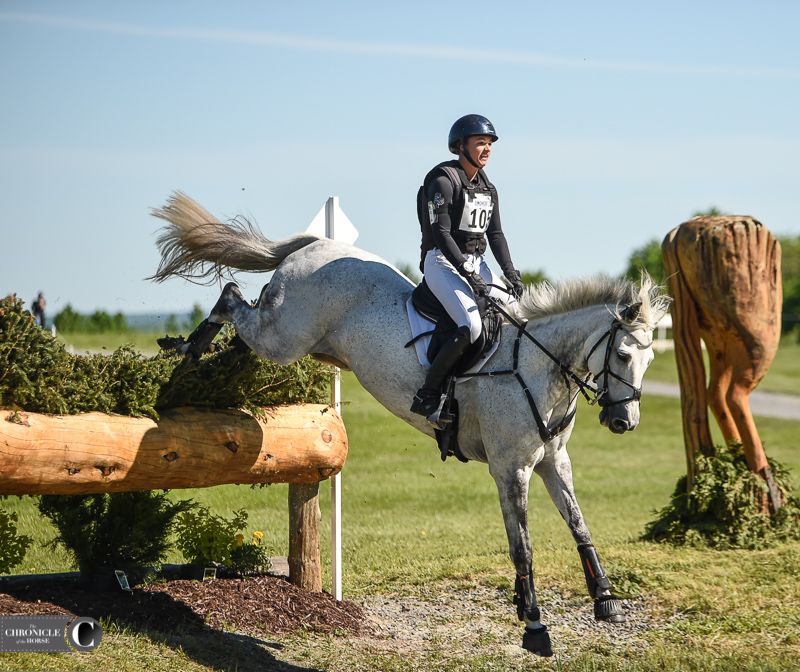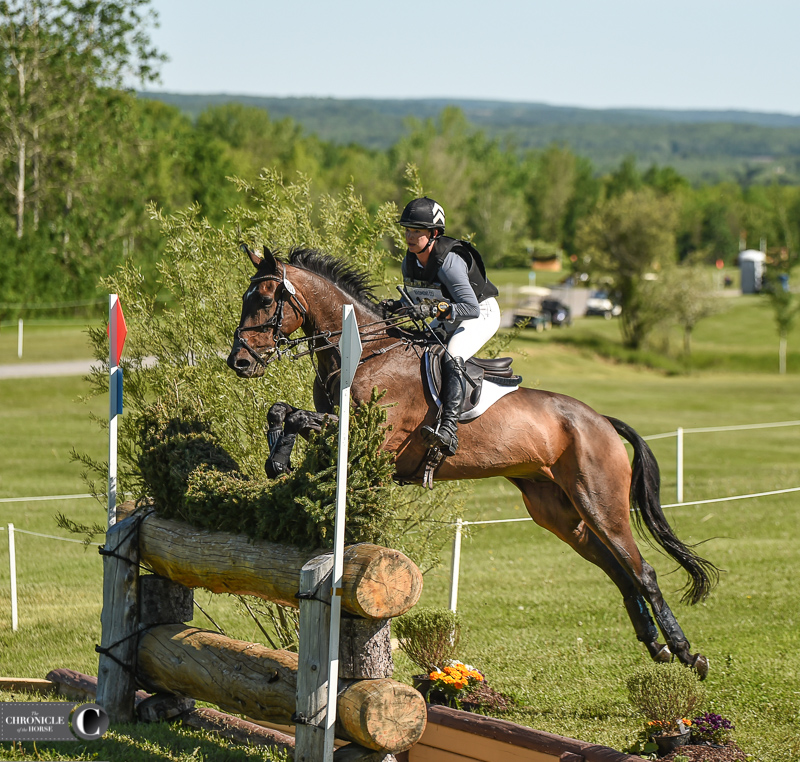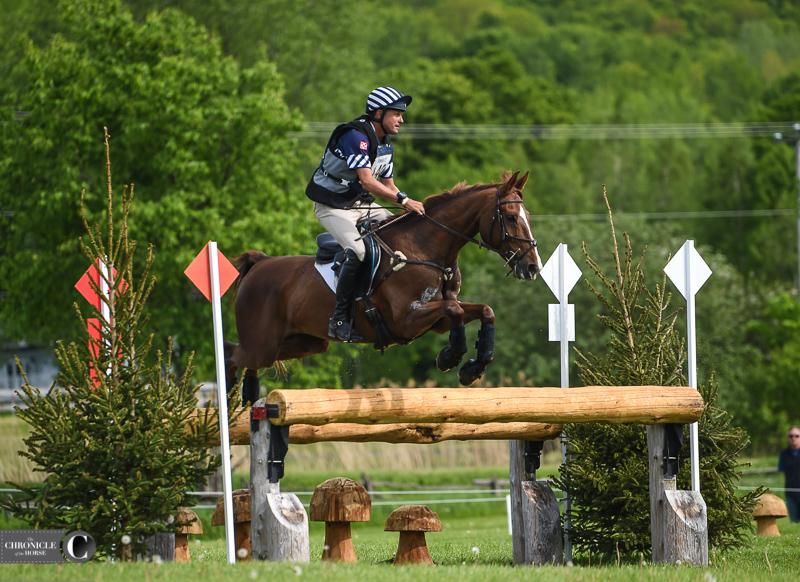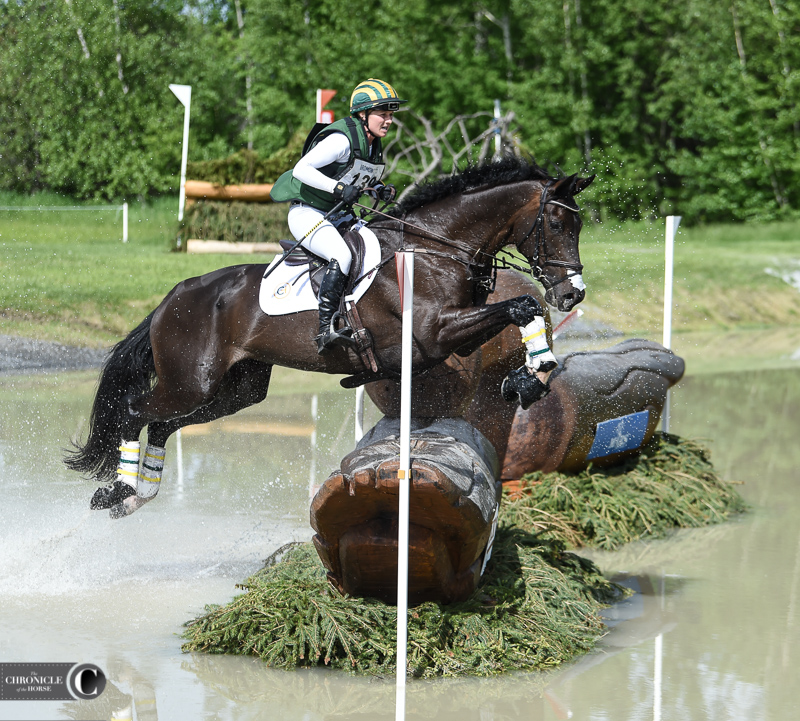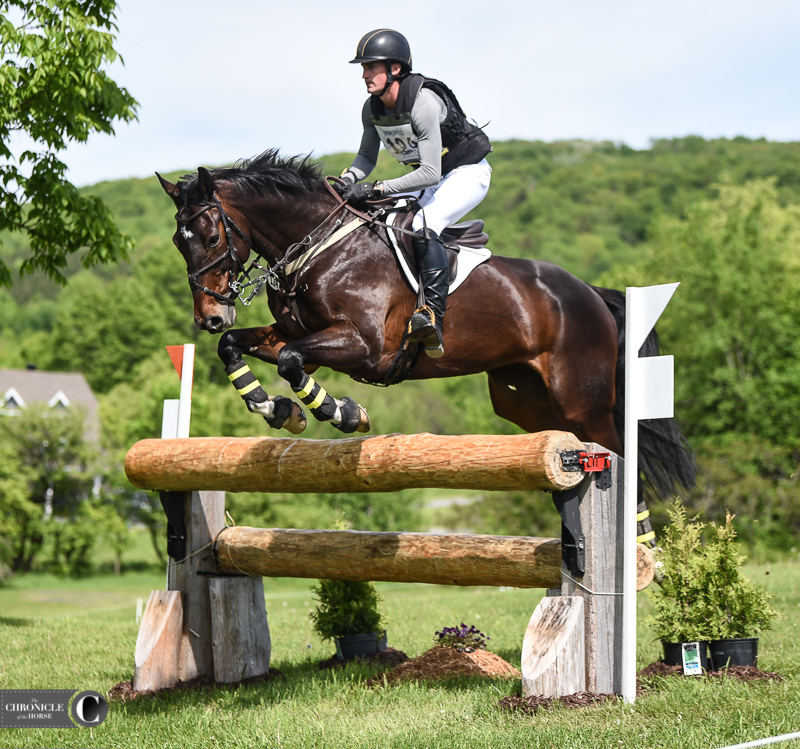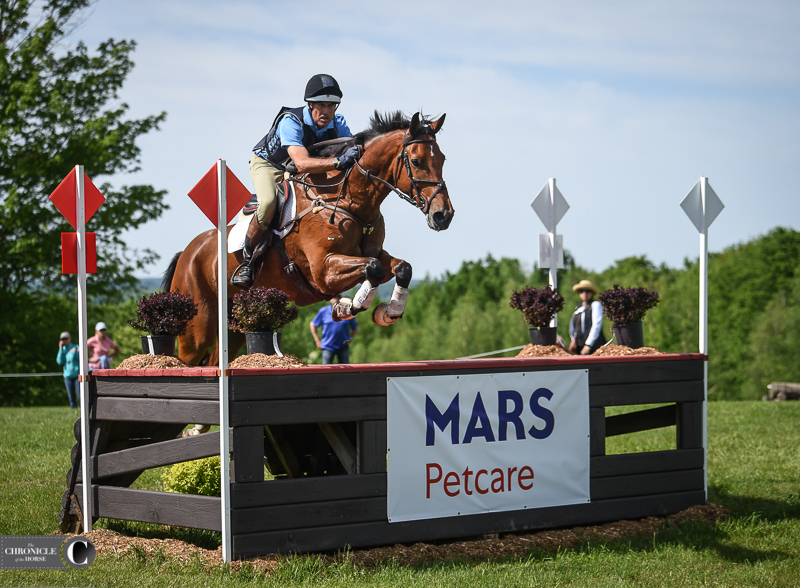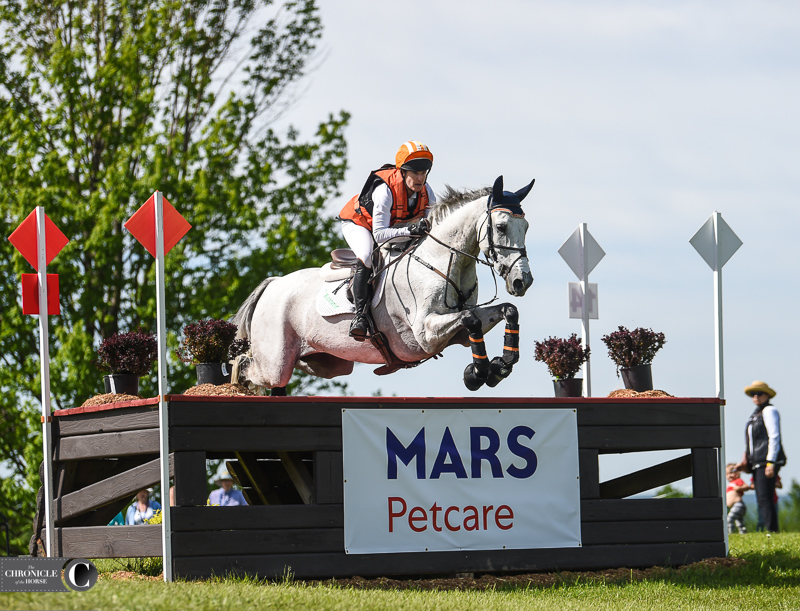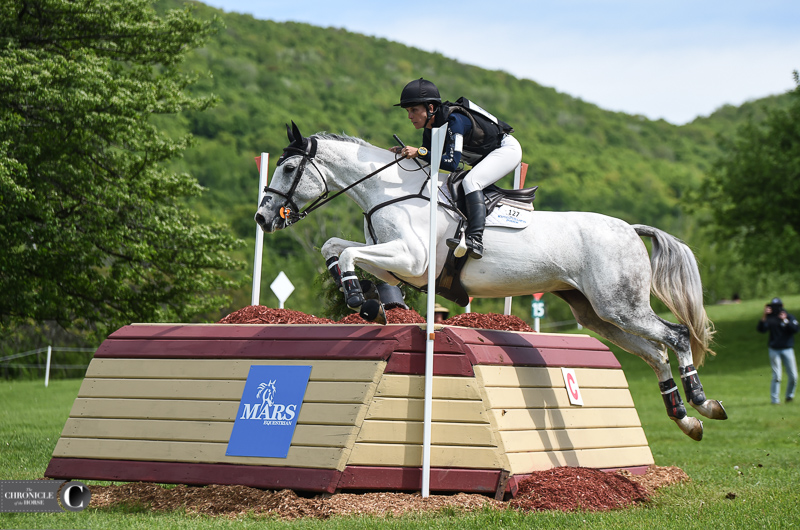 We're on site at the Mars Equestrian Bromont CCI this weekend to bring you news, photos and results! Check back at coth.com and be sure to pick up the July 1 print edition of the Chronicle for more.
Bromont Website I Results I Schedule
Make sure to follow along on the Chronicle's social media outlets: Facebook, Twitter and Instagram.