Raeford, N.C.—March 24
Boyd Martin finished second in the advanced division this weekend at the Cloud 11-Gavilan North LLC Carolina International on Long Island T, but it was Ray Price, who finished fifth in his second advanced, who holds a special place in Martin's heart.
The gelding is the first horse Martin's bred that's made it to the advanced level under his guidance, and he's excited for his future.
"I'm a little bit biased, but I'd like to think he's been produced really correctly," he said. "We've taken a lot of time with him and spent years at novice, training and prelim and a couple of years at the two-star level."
"Ray," a 10-year-old Thoroughbred-warmblood gelding (Raise A Stanza—Fair Fiona W, Salute), had a lot to contend with at Carolina when the skies opened up at the end of the day. Ian Stark's cross-country course followed a similar track to the CIC***, which was big and bold.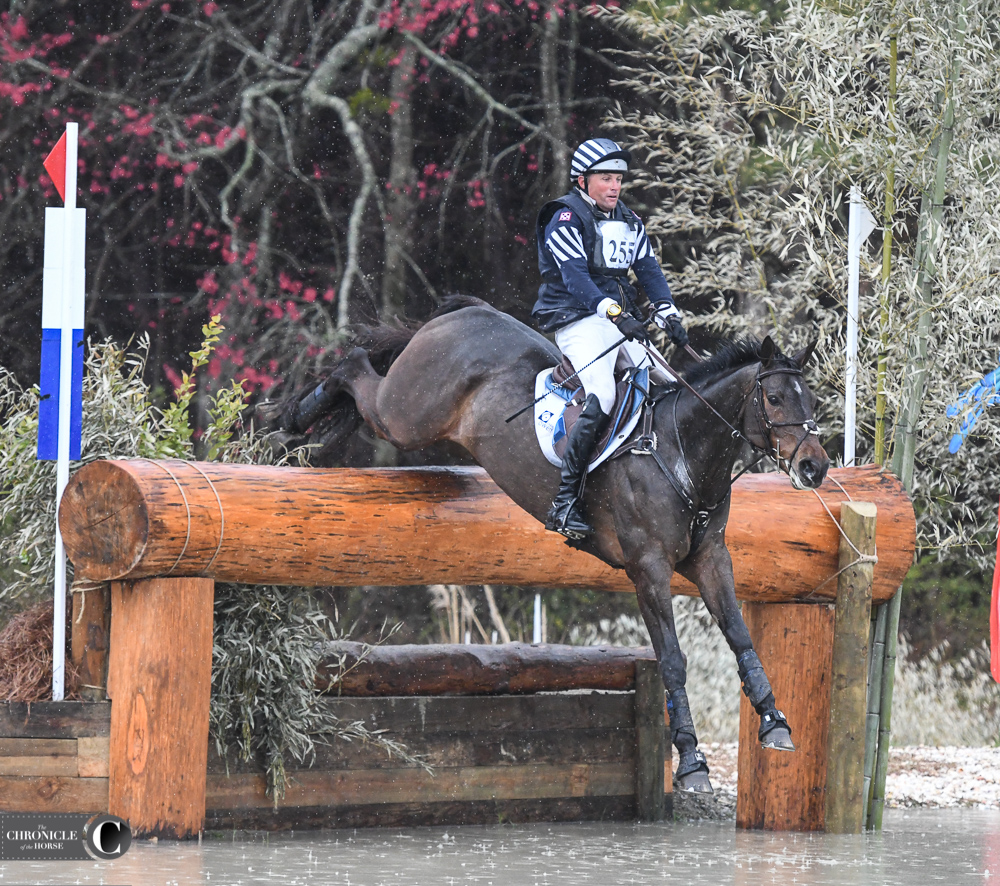 "It was his second advanced, and it was pouring with rain," said Martin. "To his credit, he was a little bit overwhelmed, and definitely I could feel on him that this was the biggest test he's ever had. He really dug deep and tried hard and guts-ed it out. I decided not to run him for the time so we could complete the event unscathed and have it be a good learning experience."
Martin first got into breeding in Australia. When he was a working student for Heath Ryan he was encouraged to buy a broodmare, so he bought a Thoroughbred named Banjo's Word from Ryan. He bred her to Salute, a dressage and show jumping-bred stallion, and got Fair Fiona W.
"I wanted to lighten up the next generation," he said. "Funny enough it was an American Thoroughbred stallion that was a shuttle stallion that used to come out and stand in Australia called Raise A Stanza. He produced a lot of four-star eventers in Australia."
Ray, dubbed Ray Price after Martin's father's favorite rugby player, was born in Australia and came over to the States as a 3-year-old. Martin also brought over his dam and competed her up to intermediate before selling her to Ellie Luther.
Ray was owned by Martin and Amy Lindgren as a young horse, and he was syndicated last year. The 10th share was just sold.
The gelding has gone his whole career without a cross-country jumping penalty.
"He's a bit of a quirky horse; his brother and his mother are a bit the same," Martin said. "They're quite sharp and flighty. You have to be a little bit careful taking your rain coat off because they do have a quick spook in them. But they're all wonderful gallopers and great movers. They're very strong in all three phases, which is what we're after. He's very reliable in every department."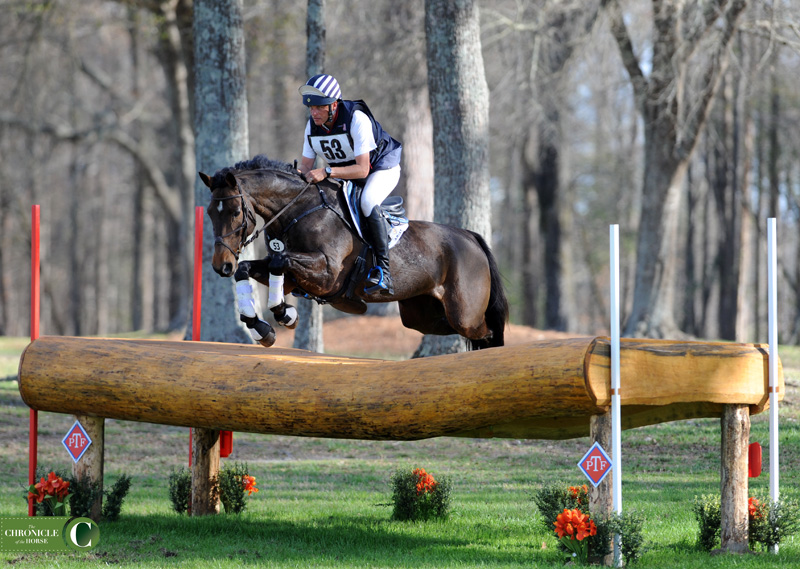 Martin estimates he's bred about 50 horses and tries to breed one or two a year with his wife Silva.
"I bought an embryo out of [Fair Fiona] and bred it to Mary Hazzard's Babamist stallion Mystic Replica," he said. "I've got a 3-year-old sister to Ray at home that looks exactly like him. Her name is Up In The Air, but I think I'm going to call her Okie Dokie.
"We've bred a number of them for dressage that went Grand Prix with Silva, but eventing-wise we had his sister, Monica Lewinsky W, go two-star," he added. "I've sold a bunch of them as two-star horses just because they're worth quite a lot of money as two-star horses. There are some that have been bred and gone on to three-star."
Because the Martins live close to the New Bolton Center in Pennsylvania, Boyd tries to buy an embryo out of a top class mare and breed it to a Thoroughbred stallion. His advanced mare Kyra has a daughter in foal to a Thoroughbred. He's also hoping to breed his two-star mare On Cue via embryo transfer.
Silva's Grand Prix mare Rosa Cha W was bred to His Highness and produced Hannah Lu W. Jada W, who's going Prix St. Georges, is also a homebred.
"I know it doesn't make sense money-wise," he said. "You're better off buying 3-year-olds every year, but I do it more as a hobby. I still enjoy producing my own. We've done well, but it's always hard to convince my wife to sell them once they start going well! It's a little bit of a sore point in our family because we always want to keep on with the good ones and not sell them, and we always start off saying, 'Sell this one, sell that one,' but as soon as they start going it's been hard to let them go."
Boyd's hoping Ray will be a future four-star and team horse for him. For now, though, he's continuing to take it slow during his first season at advanced.
"He'll run the CIC*** at Fair Hill [Maryland]," he said. "We're just trying to ease our way into the new level this year and not try to  win too much to start with just to get him around and get him confident and brave."