Adamstown, Md.—July 5
In less than a month, the U.S. Eventing Team riders will be galloping around a twisty, tight cross-country course at the Pan American Games in Lima, Peru, so they're getting in some practice this weekend at the Maryland International CCI3*-S in their final outing.
The team of Doug Payne (Starr Witness), Tamie Smith (Mai Baum), Lynn Symansky (RF Cool Play) and Boyd Martin (Tsetserleg) and the reserve riders, Phillip Dutton (Sea Of Clouds), Sydney Elliott (QC Diamantaire), Will Faudree (Pfun) and Lauren Kieffer (Vermiculus) all did their dressage today and will show jump and run cross-country tomorrow over Ian Stark's track.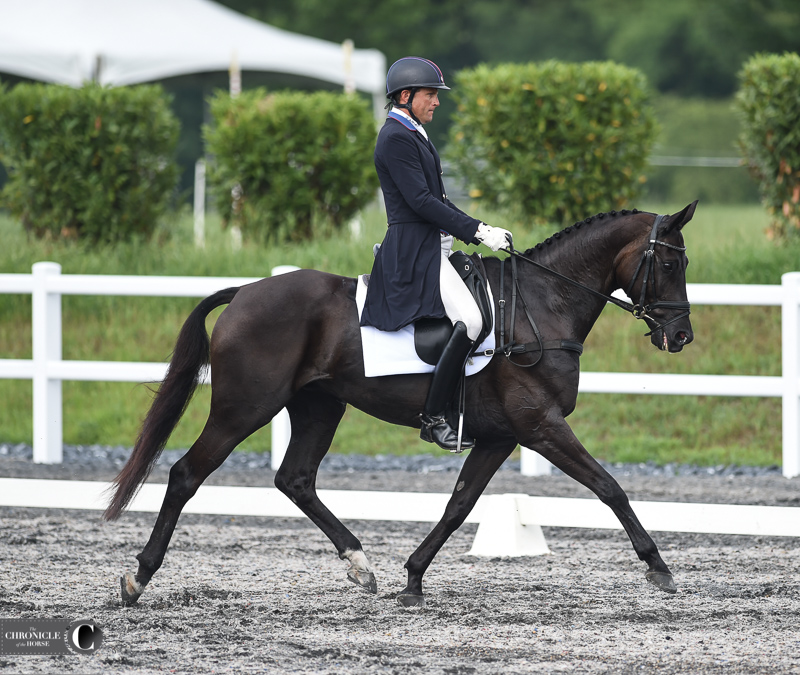 Martin and Tsetserleg, who finished second at the Land Rover Kentucky CCI5*-L in April, are leading the division on 22.5 with Smith and Mai Baum in second on 23.8.
The team attended a training camp earlier in the week at Beverly Equestrian and Chestnut Run Farm in The Plains, Virginia, before heading to Loch Moy Farm.
We caught up with the team to learn more about their final preparations.
Martin and Christine Turner's Tsetserleg, a 12-year-old Trakehner gelding (Windfall—Thabana, Buddenbrock), are the only pair on the team with five-star experience.
"I was really pleased with 'Thomas,'" said Martin. "We don't do this test very much since he's a higher-level horse. It's a bit unusual to go into a test without flying changes or a canter half pass, but he's so good in the ring. Basically, an old lady could ride him around a dressage show. He's very quiet and obedient, and I think we've got him in a good place. He's such a little show pony. He knows all the tricks. He doesn't get hot or fancy. He can really get through a test safely without mistakes. I still think I can improve his dressage in the next month leading up to Peru. It's just working on these fine details and polishing it."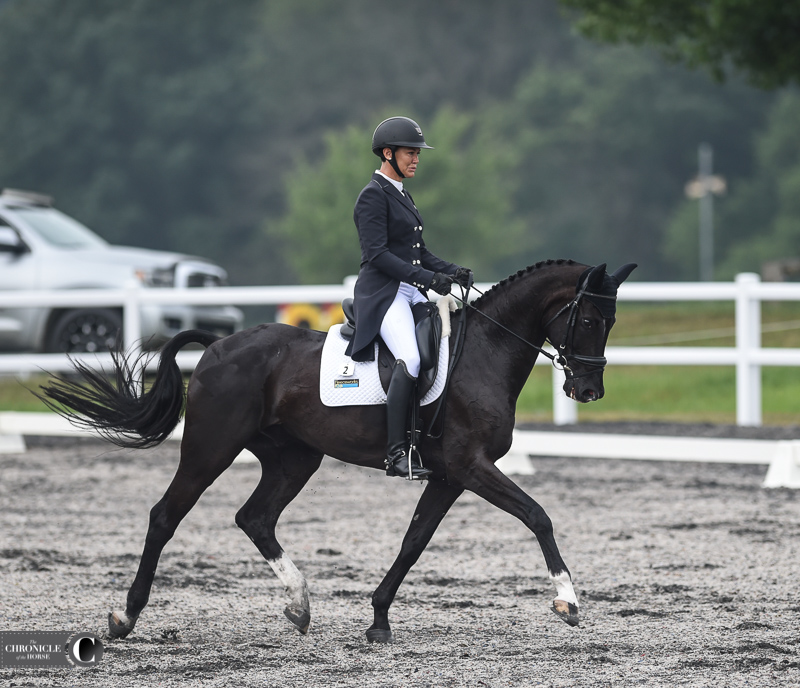 Martin is honored to be chosen for another senior team. "I really live for these championships. It's a chance for me to get back in there after last year [at the FEI World Equestrian Games (North Carolina)], which was just a horrible experience personally to bomb out at a time when I really wanted to excel. I get a redo. There's always pressure doing a slightly easier competition than what your horse is used to, so it's very important for me not to back off. I've got him very fit, and we're working hard on his jumping going to jumping shows and taking this very, very seriously."
As for tomorrow's cross-country, Martin says Thomas just needs a solid run.
"Tomorrow on the cross-country I'll probably practice jumping a few out of stride, but then ask for a bit of control through any of the turning exercises to make sure he's with me," he explained. "Sometimes if you go too quick at the event before they'll be tricky to ride at the next start. The ground should be good, and Ian Stark always builds a good track, so it should be a fantastic preparation. The Maryland Horse Trials, what a phenomenal venue. I remember when I first came here from Australia, and we were show jumping on the side of a hill. Now it's a real world class facility, and we really appreciate having a top event just a couple of hours from us."
Smith, who was originally named to the team with Judith McSwain's Fleeceworks Royal before a minor injury ruled her out, has never been to Loch Moy. Mai Baum, a 13-year-old German Sport Horse gelding (Loredano—Ramira, Rike) owned by Alex and Ellen Ahearn and Eric Markell, arrived from California on Tuesday, and the plane ride and high heat and humidity hasn't seemed to zap any of his energy.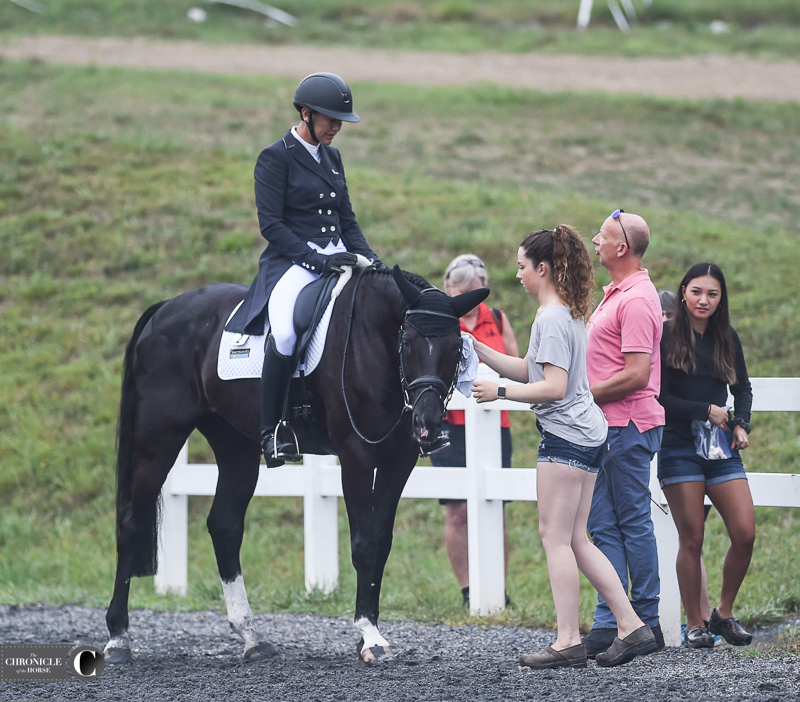 "He felt like a little bit of a brat!" she said with a laugh. "He's just a bit fresh. I didn't pre-ride him this morning because he just traveled here on Tuesday, and I didn't want to do too much. He was very frisky and doing his little airs above the ground in the warm-up but still a good test."
"Lexus" has won his last two international starts, but Smith won't be riding for the win this weekend.
"I'm not going crazy fast," she said. "I'm just going out and having a nice rideable go. I think it will be fun to get him out there because he's feeling wild!"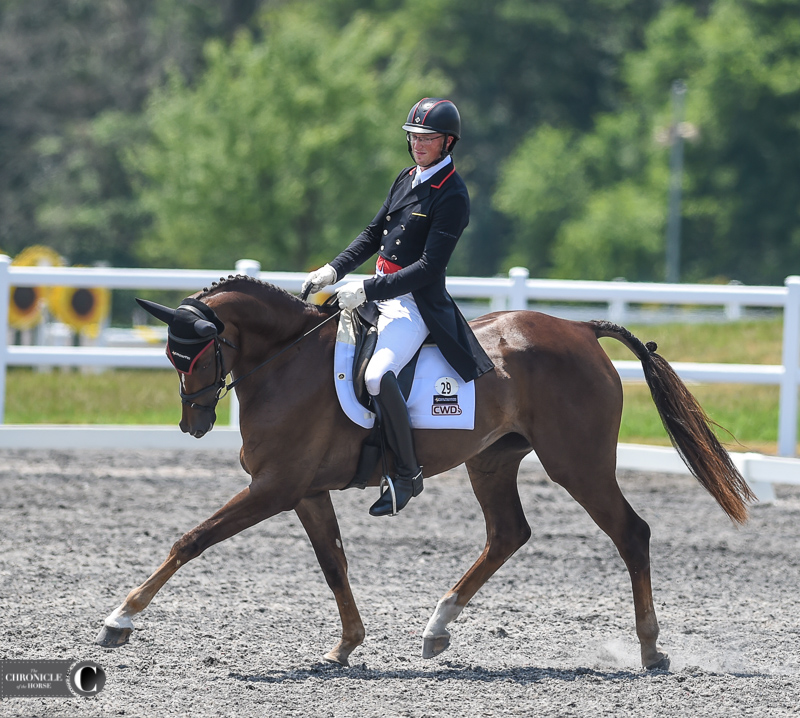 Payne and Starr Witness, an 8-year-old Dutch Warmblood mare (Chello III—Carmen, Veneur) owned by Payne, Catherine Winter and Laurie McRee, is the only horse on the team without advanced experience. She transitioned to eventing two years ago from the hunter ring.
She and Payne scored a 25.5 today to sit in third place. Payne also rode his reserve horse, Debi Crowley's 15-year-old Trakehner gelding Vandiver (Windfall—Visions Of Grandeur, Mystic Replica) to 10th on 29.4.
"We're very lucky to have two that are in the mix," said Payne. "For [Vandiver], he's honestly a bit manic after a vacation. This is his first since run since [finishing fifth at Kentucky]. It's honestly just to get out and get going, then he completely turns back to normal. It's probably one of the better tests he's done. He just continues to get better and stronger, and I think we've got a pretty good prep technique.
"For 'Gin,' we're looking to see continual improvement and looking to keep getting better and better," he continued. "She can always use more experience. We've never been here. I was here in 2007 once when I was getting my judging license, but I've never ridden here. A brand new course will be pretty valuable for her. She's a freak of nature athletically, and it's just getting her more and more comfortable in more places. The good thing with both of these horses is that they're very maneuverable. They both go in a rubber snaffle on cross-country."
Payne's been working hard on his string of horses over the years, bringing many of them along from the beginning. "It's something that you strive for forever," he said. "That's what your goal is from Day 1, and it's pretty exciting that it's coming to fruition now."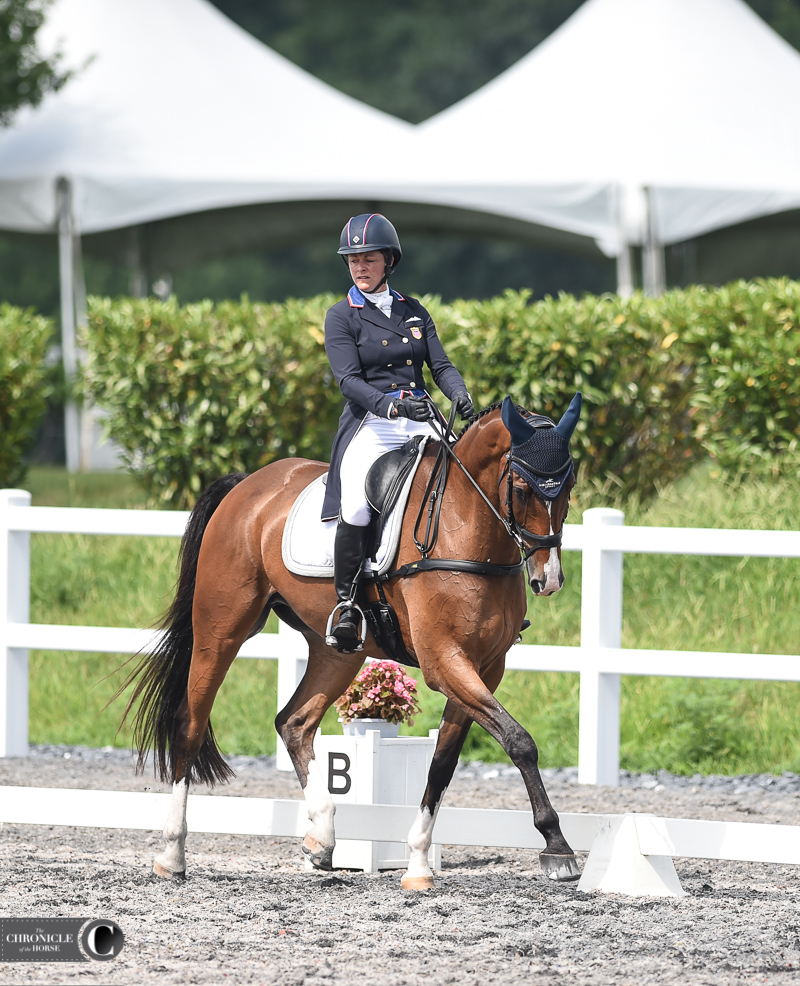 Symansky has been a team stalwart on her five-star partner Donner, but now she's got a new star-in-the-making with The Donner Syndicate LLC's RF Cool Play, an 11-year-old German Sport Horse gelding (Condors Champion—Roxana, Radscha).
They scored a 28.3 to sit in eighth place overnight.
"It wasn't his best test, but we're not here to do his best test," she said. "He's done a lot in the last week. I went in and played around with some of what we've been working on in training camp. The plan is to have a good confident outing. I'm not going to run his legs off this weekend. We'll just keep ticking away at what we've been doing."
Symansky had walked the course and thought it would be good preparation for the team riders.
"It sounds like Lima is twisty, and we definitely get that here. There's definitely a lot to do out there tomorrow. It definitely walked like an Ian course," she said. "I'm very excited. It's a good group of horses and riders and a good group to choose from if something maybe goes wrong for someone this weekend. It's exciting to be named to the team, but there's still a long way to go between now and then, so take it one day at a time."
Stark said he purposely designed the three-star track to be different than the intermediate track. There's a new sunken road and a new Normandy bank, as well as three waters and an arena fence.
"There's a bit of everything out there," he said. "We've used as much as the terrain as possible, but I've tried desperately hard not to make it too twisty. I think it's got a good flow to it, and so far the riders seem to be quite happy. Nobody's come and attacked me anyway! We're lucky we got heavy rain yesterday, and the boys are aggravating and aerating the course now.
"There's a lot of room for silly mistakes out there, but it's only a three-star," he added. "You've got to make decent questions, and it's all jumpable; it's all there for the horses to understand and read it. I would hope the Pan Am horses have a good ride and keep them enthusiastic and fresh and looking forward to the Pan Ams."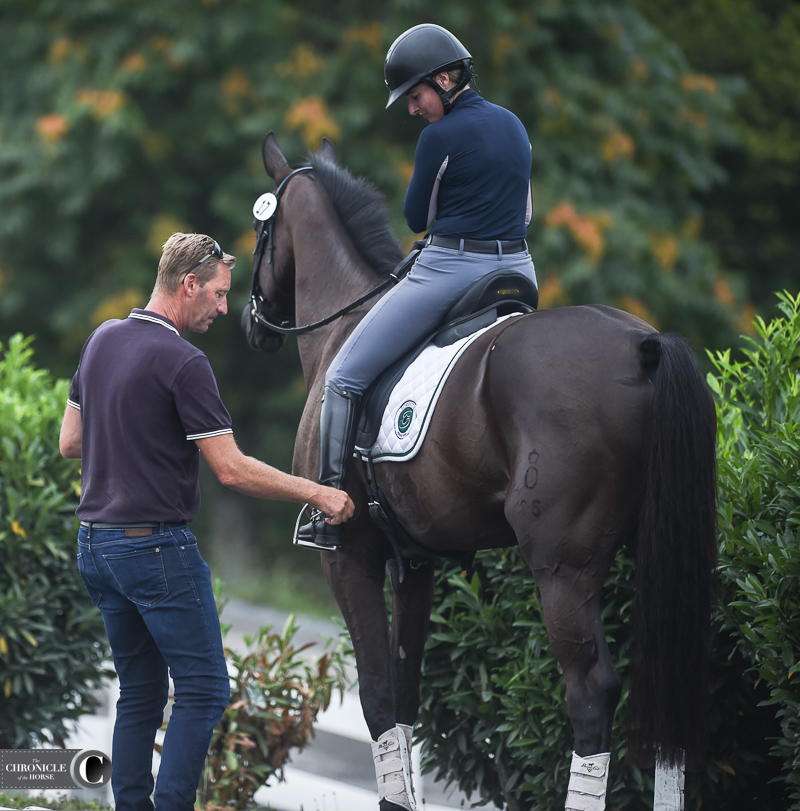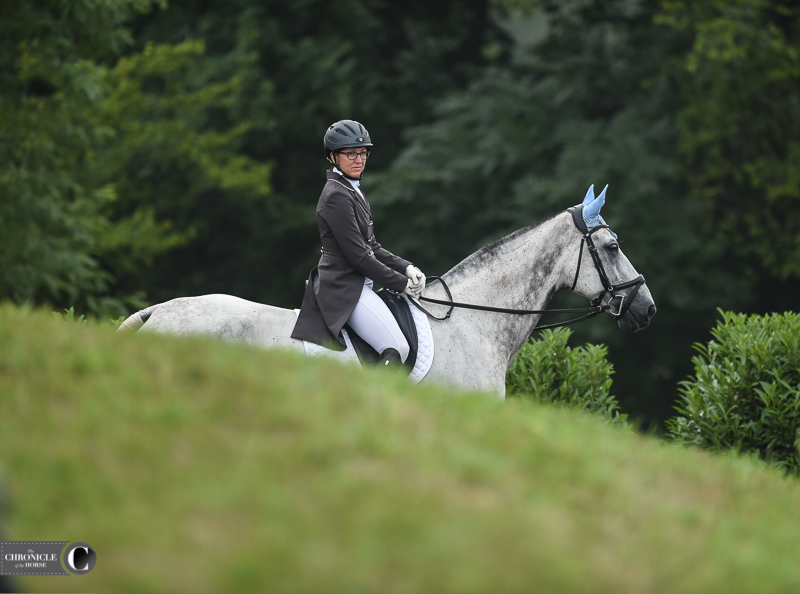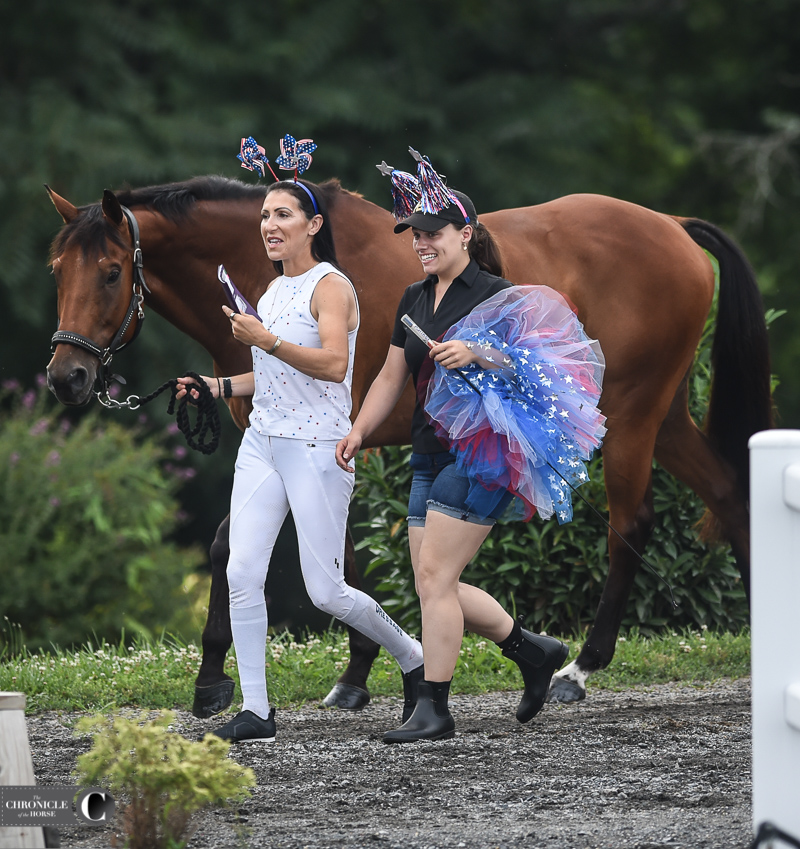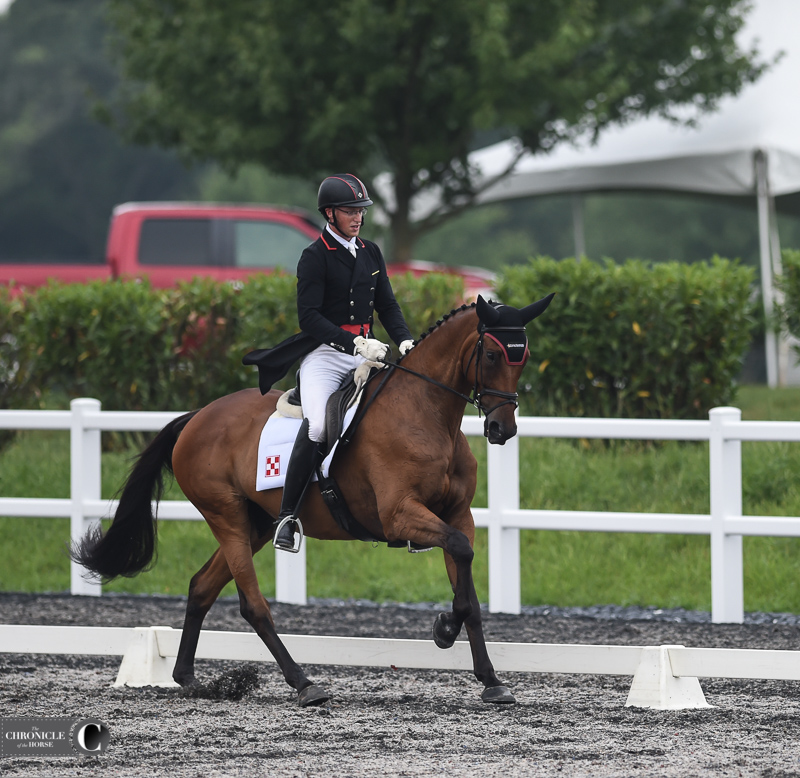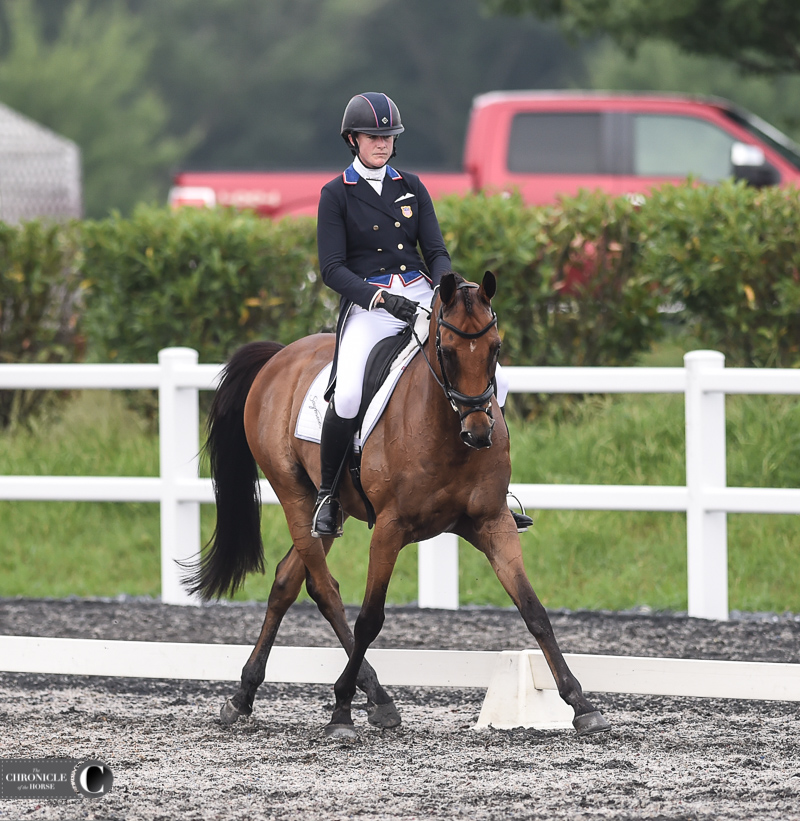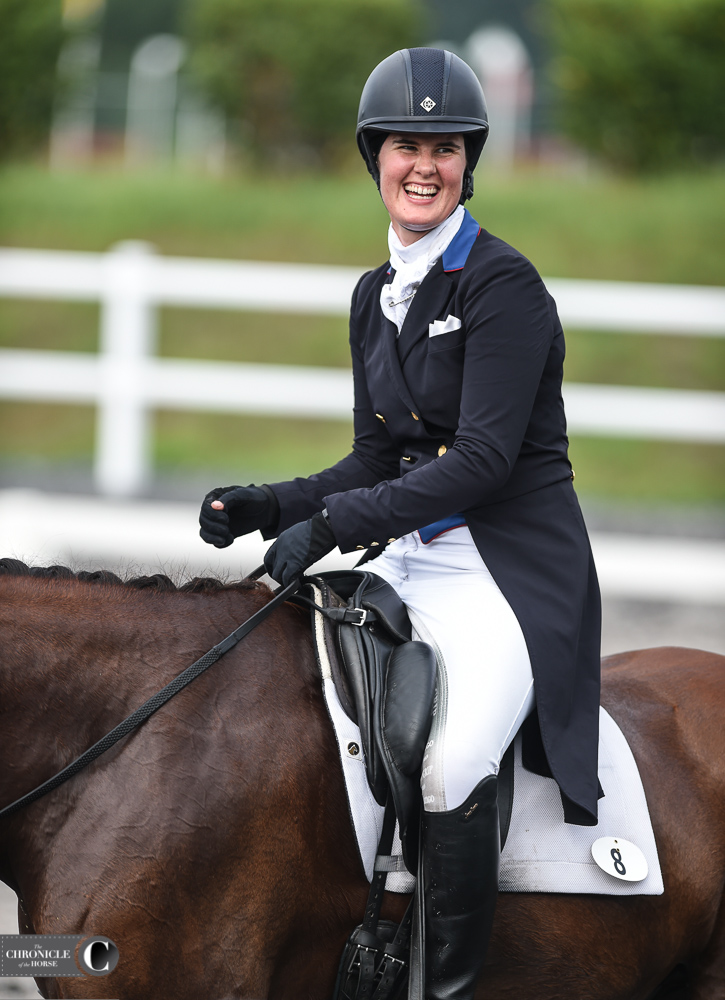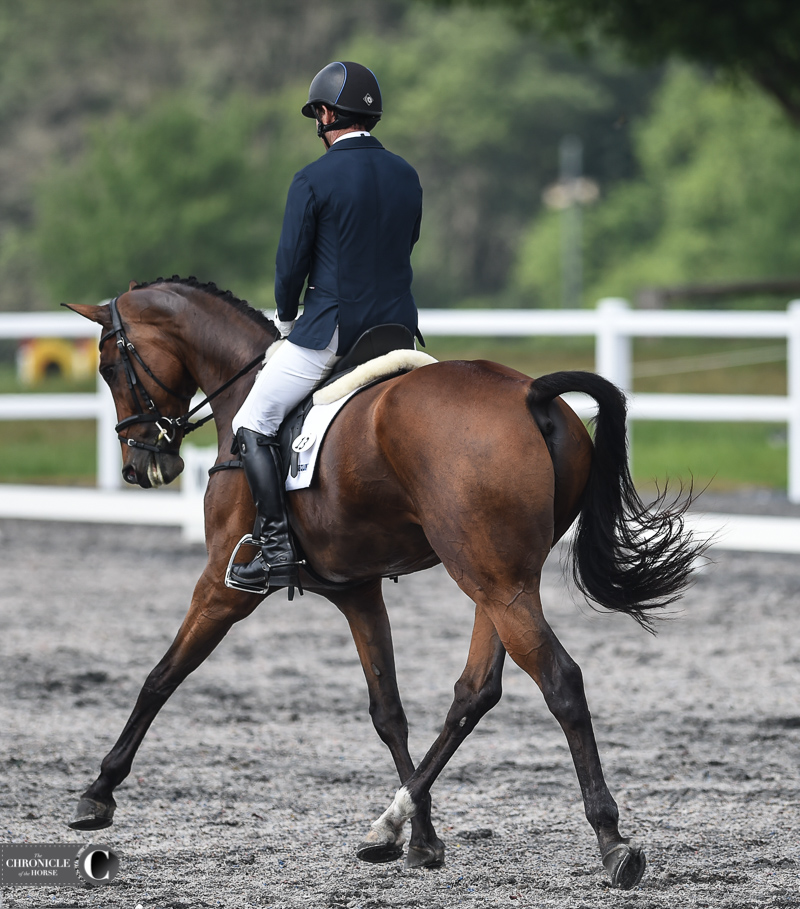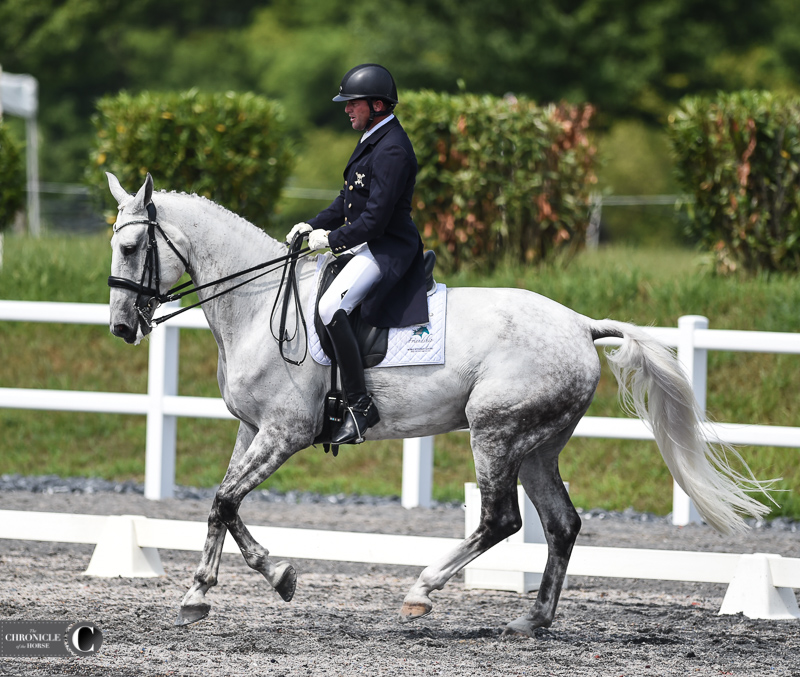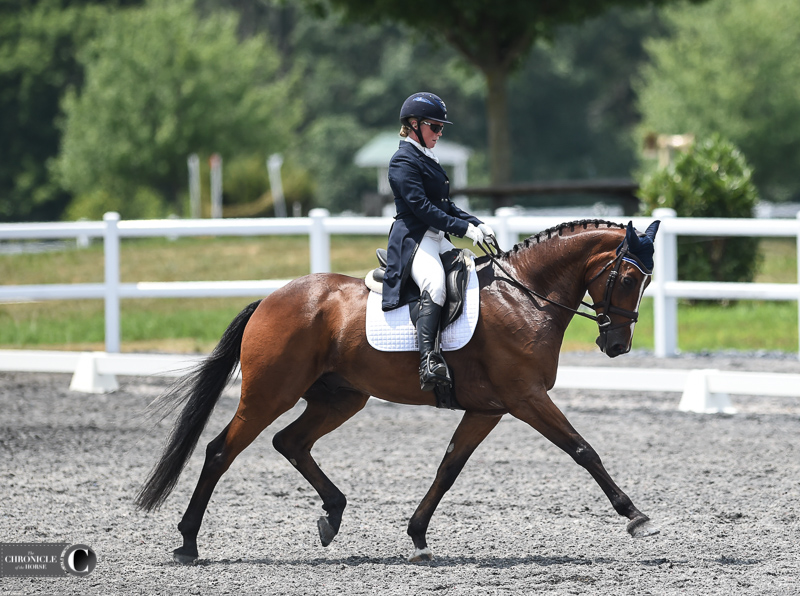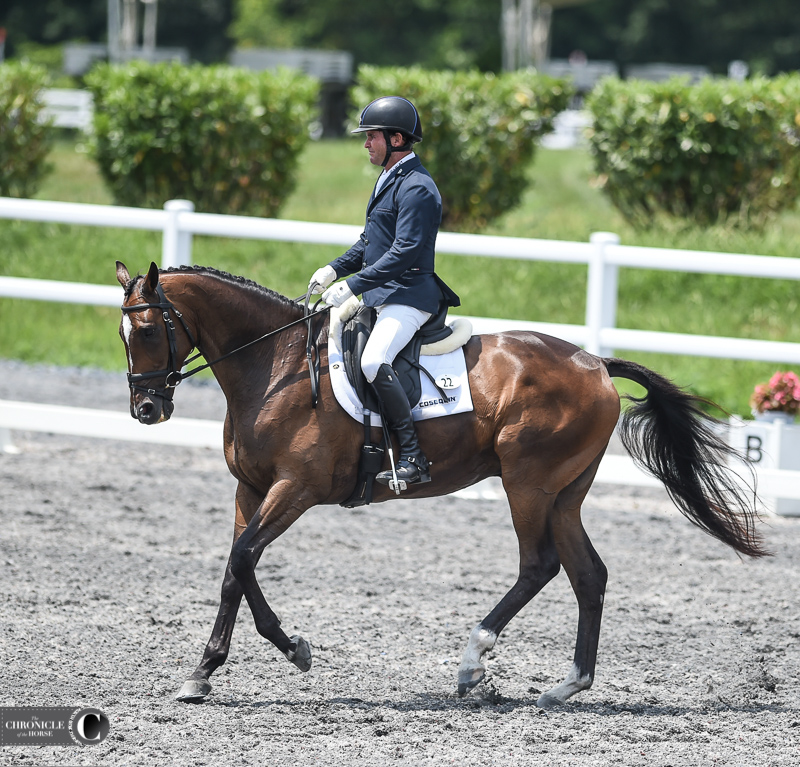 Check back at coth.com tomorrow for a full report on the jumping phases. Show jumping begins at 8:48 a.m., and cross-country starts at 10:10 a.m.