Allentown, N.J.—May 9
After winning the Galway Downs CCI4*-L (California) last fall, Boyd Martin started considering a five-star for Luke 140.
The 10-year-old Holsteiner gelding (Landos—Omega VI, Limbus) has energy to spare, a bit like his rider, and very likely he could have gone to the Land Rover Kentucky CCI5*-L this spring, but Martin decided against it, targeting the Jersey Fresh International CCI4*-L instead.
In third place after dressage, the pair stayed there after a strong cross-country yesterday, and when overnight leaders Tamie Smith and EnVogue dropped three rails, the win was theirs.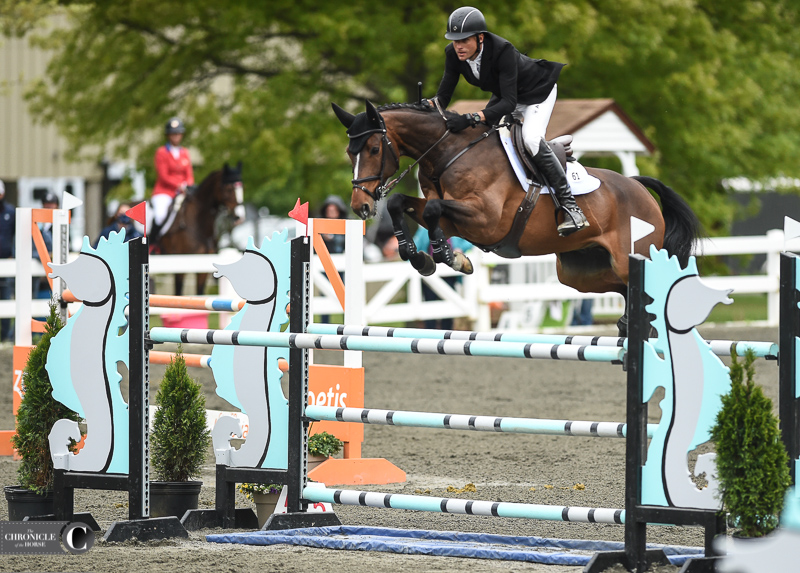 "I was going back and forth whether to do [Kentucky]," Martin said. "Part of me is grateful I didn't because his character is so willing, and he's such a trier, and I don't want to abuse his good nature by making him do something that he doesn't quite understand. Keeping him at the four-star level for six more months just created more confidence. This year this level has felt pretty easy for him. I think if I went to Kentucky five-star it would have been all or nothing. It's a tough course at Kentucky, and I could have lied to him a bit and given him a fright, so I'm glad I did this."
Chris Barnard's course caused quite the leaderboard shuffle, with just nine clear show jumping rounds, three of which were double-clear.
The top 10 only had two clear rounds—Martin's and Maya Black on Miks Master C, although both riders added .4 time penalties.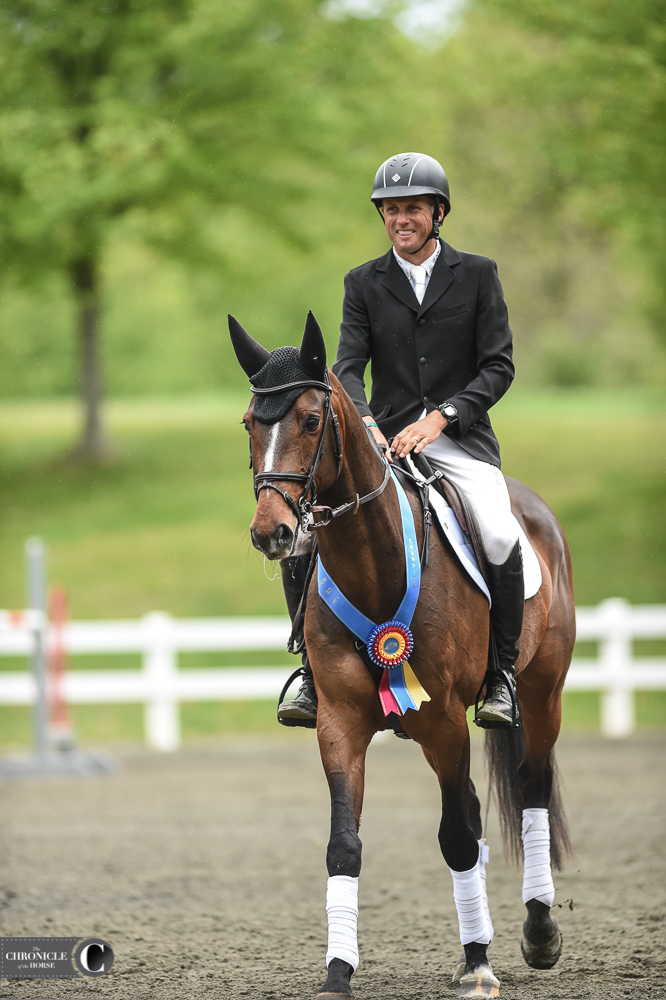 "It was big and technical, and the ground's a bit shifty," said Martin. "The time was tight, so you had to zip around a bit. I think if the time was five seconds slower there would have been a lot more clears because you could take a bit more time setting up for the fences.
"He's a great jumper—something in his DNA just pings him up in the air," he said of Luke 140, who's owned by the Luke 140 Syndicate. "My job's just to keep him relaxed and remember the way, and he pretty much jumps clean every time. He's an awesome horse to have after a grueling cross-country, and especially when the show jumping course was tough. I was still nervous, but I think I was on the best jumping horse here."
The gelding skipped around yesterday's cross-country. "This year he's seasoned at the top level," said Martin. "I could have pushed him a bit harder—I had a horse that was just full of energy, and I wish I took more chances. I set up a little too much to some of the fences, but besides that, he's young, and I think it's good not to go to the well and exhaust them. He did it quite easy. I don't think the run took anything out of him. He just pranced out of his stall this morning like he hasn't done anything. But I think if I wanted to win a bigger and better competition I'd have to clean that up a little bit."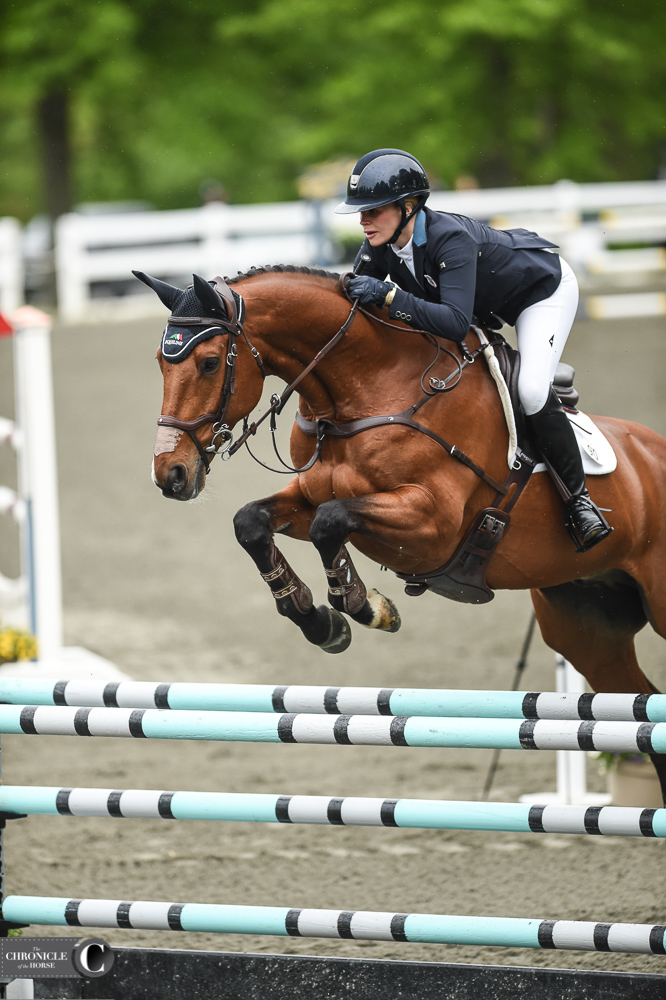 At home, Luke can be hot, but, but Martin attributes it all to his youthful energy.
"He's thrown me off a couple times! I don't think he's bad natured, he's just full of energy," he said. "He's been a difficult horse to train just because he hates being alone. If there's a gust of wind or a noise behind him he shoots off like a maniac. I think he's just one of these high-energy animals and is just feeling so good in himself that he can't wait to get out there and blow some steam off."
Martin's eyeing a five-star in the future for the gelding, and after this weekend he may have moved up as a candidate for the Tokyo Olympics in July. "I've ridden horses at all different levels of ability, and this young horse has got more ability than anything I've sat on. I think the sky's the limit," he said.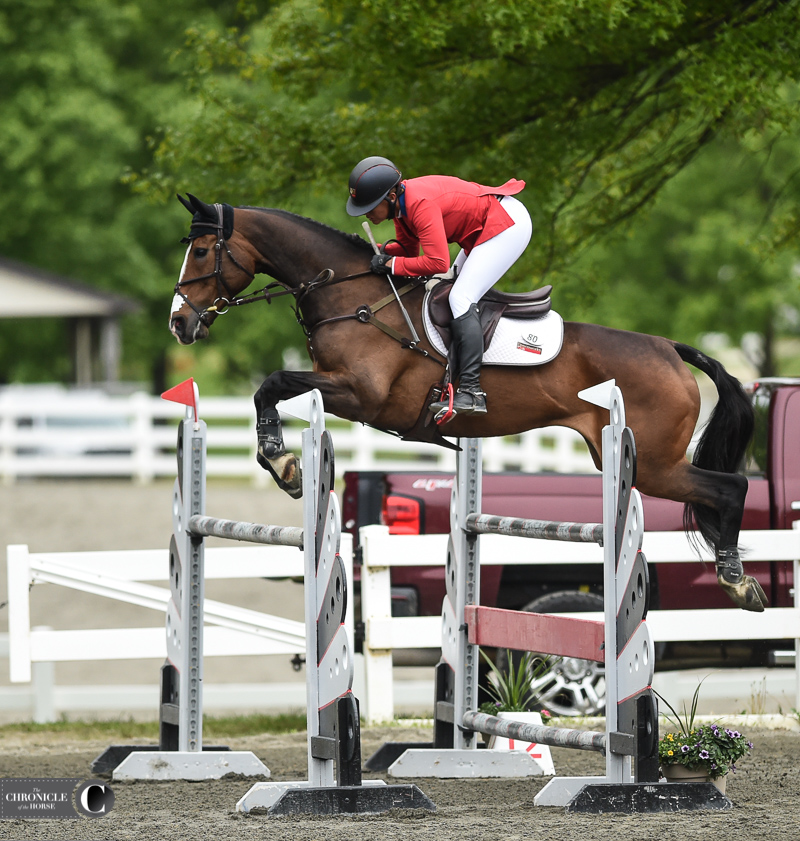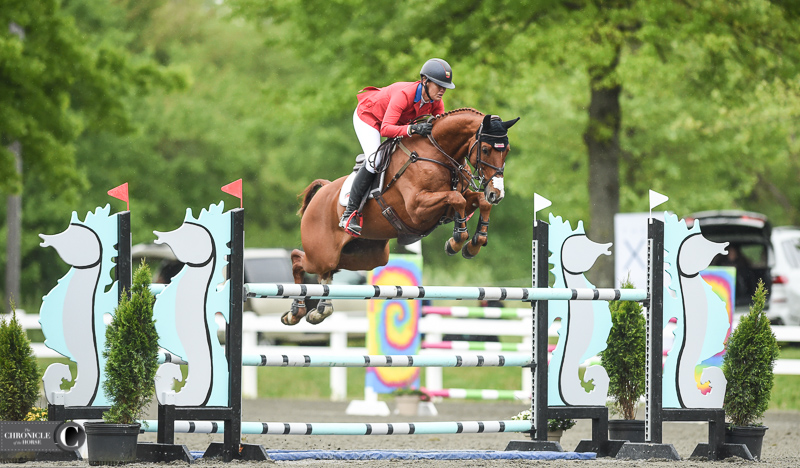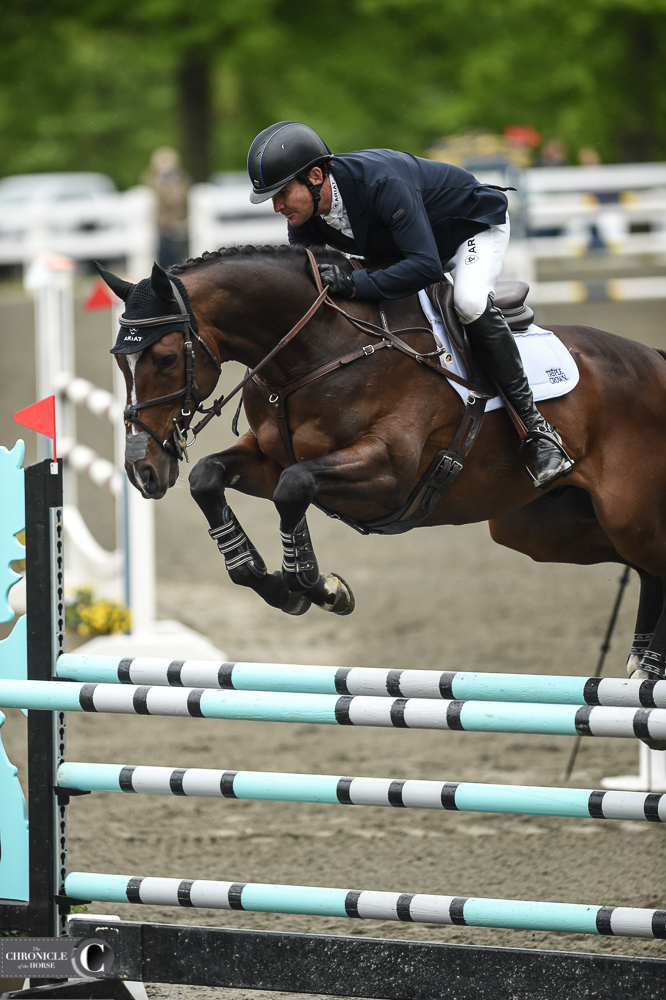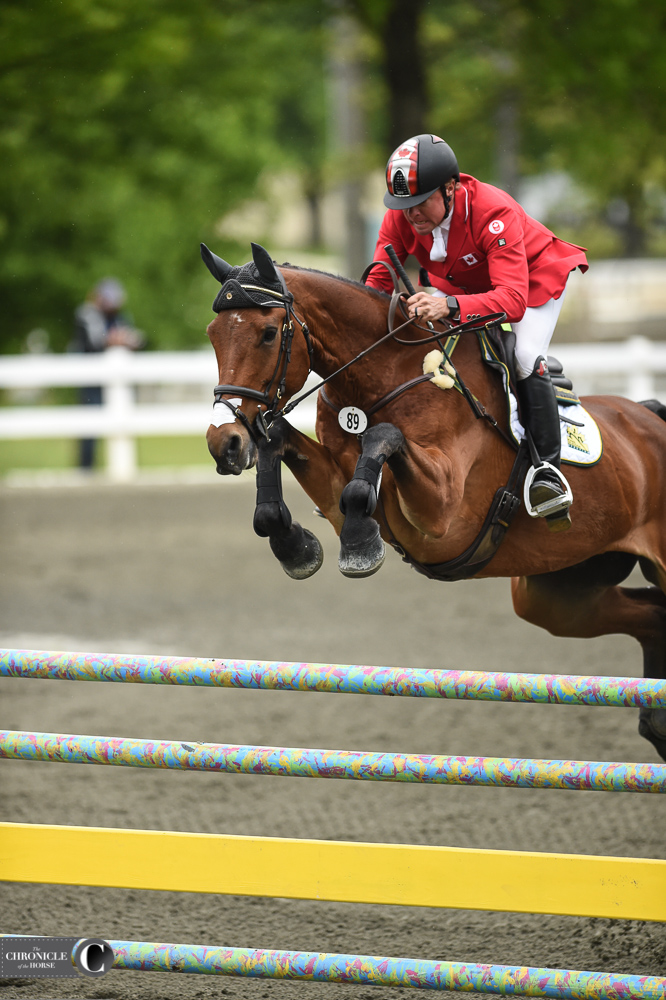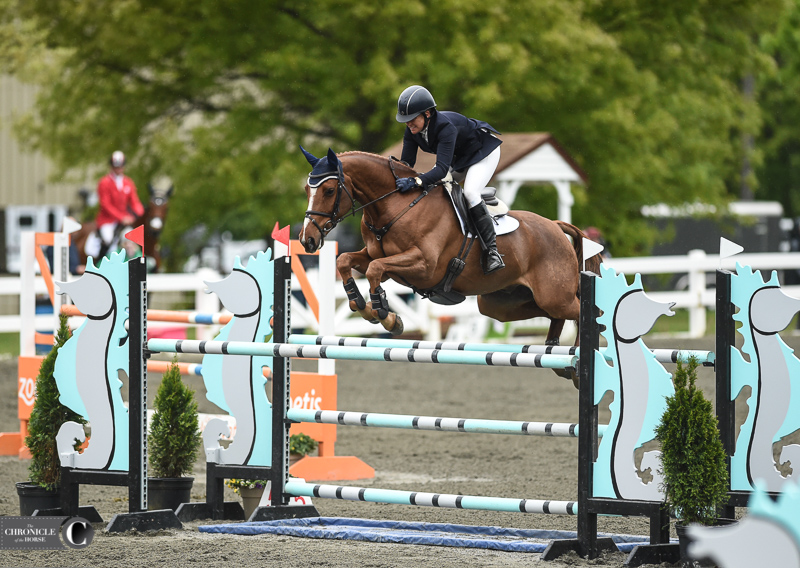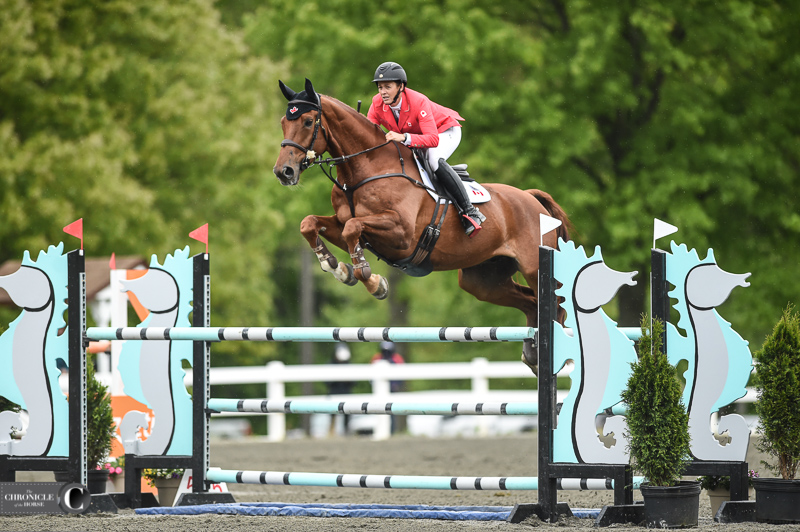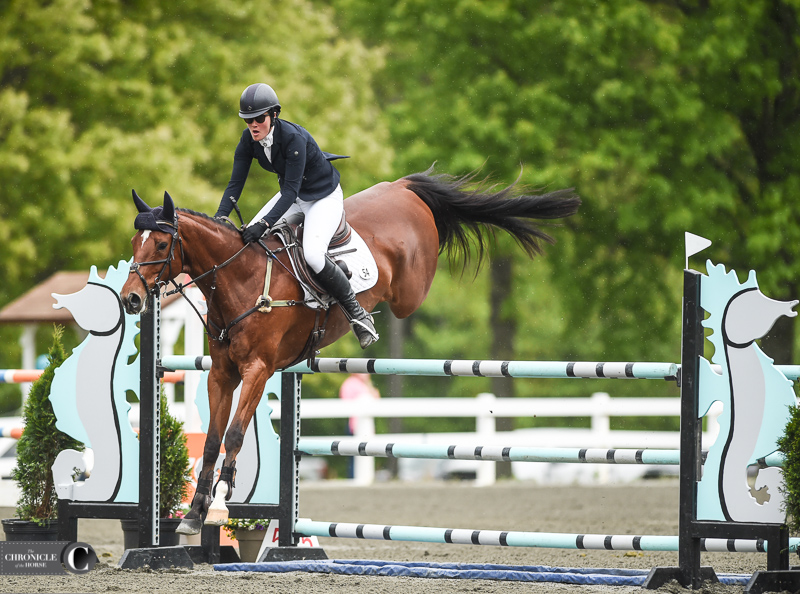 While she was disappointed to lose the CCI4*-L win, Smith still had plenty to be happy about as she heads home to California on Monday after two and a half months on the East Coast.
She and Solaguayre California, a 10-year-old Argentine Sport Horse mare (Casparo—Solaguayre Calandria, Casall Ask) owned by David and Julianne Guariglia, led the CCI3*-L from start to finish.
"California" started life as a jumper in Argentina to the 1.30-meter level, so she had no problem with the course today.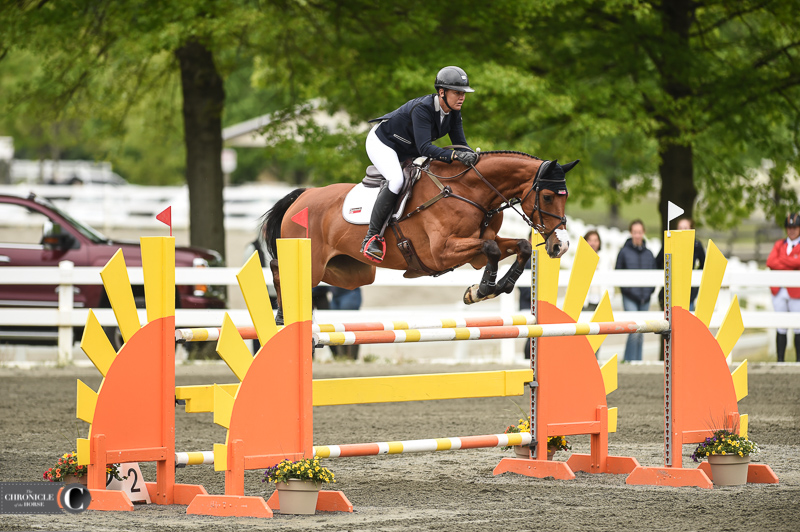 "We've taken our time in the eventing to try to make sure she's really confident in the cross-country," she said. "She's actually more confident on the cross-country than she is in the show jumping."
Smith took over the ride from David Adamo, who'd brought the mare through training level.
"It just came so easy. Her and I get on really well together, and she's been super," she said.
They did have one tense moment today when California's shoe flew off after fence 3.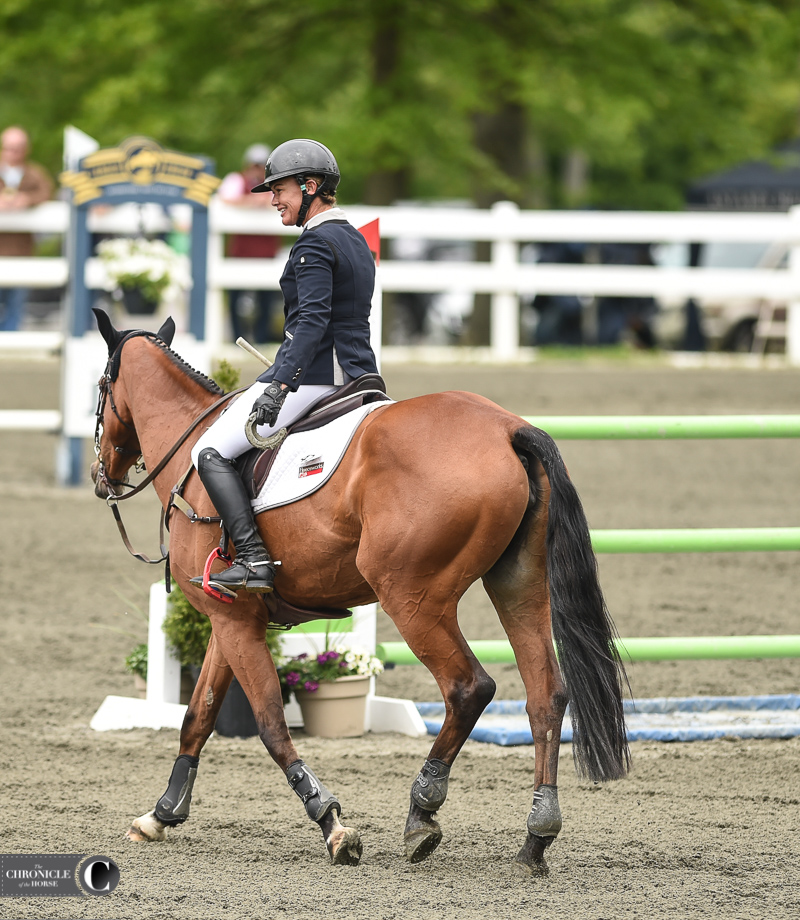 "It was flying in front of us, and I thought it was going to hit her, and she's spooky, so if it had hit her that would have been really bad," she said. "I didn't have flashbacks during the course, but when I was riding around in the warmup, I'm like, gosh, [Fleur de Lis'] shoe got caught here. I've never had good show jumping here. It was 2015.  He got his shoe caught on his girth and nearly fell down. It was horrible."
Smith said she's appreciative to have such a strong string of horses at this point in her career.
"It's taken a lifetime to get the string that I'm riding now, and I'm very fortunate to have the supporters I have," she said. "If anybody's followed my career they've known the horses that I've ridden in the past—the ones that nobody else could or would want to ride. It's a good feeling to have all your hard work pay off and never giving up and just keeping your nose to the grindstone."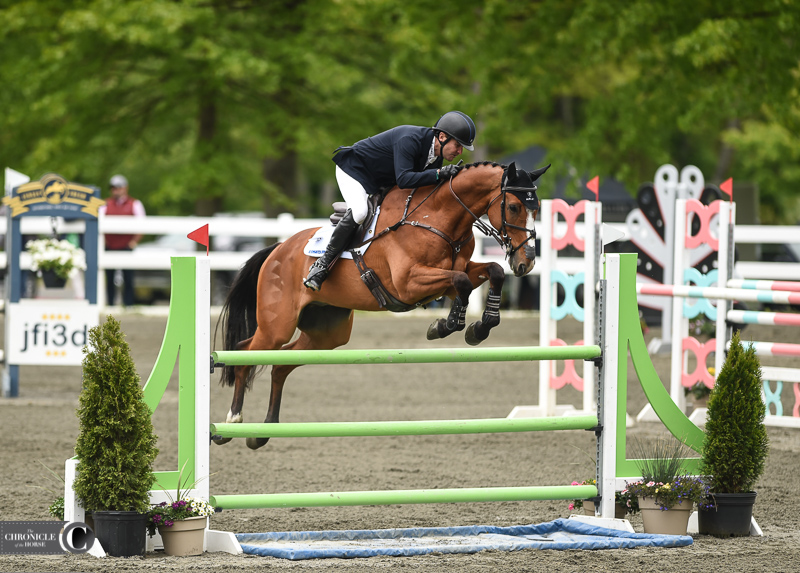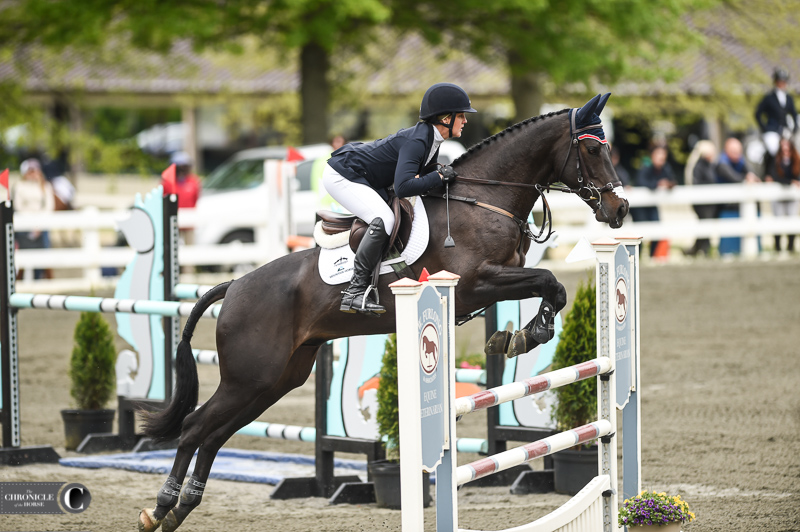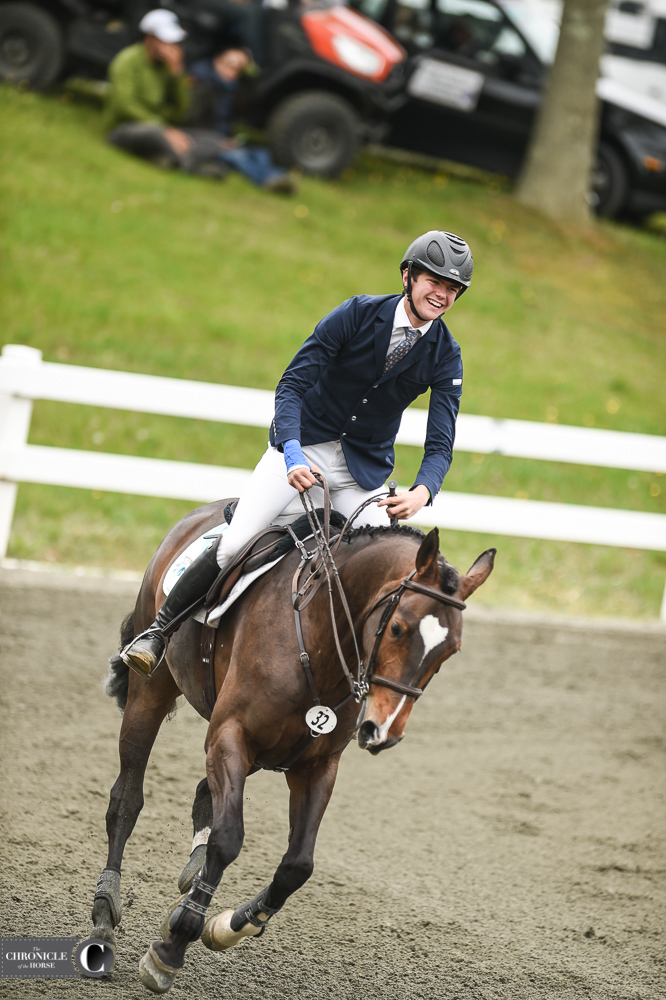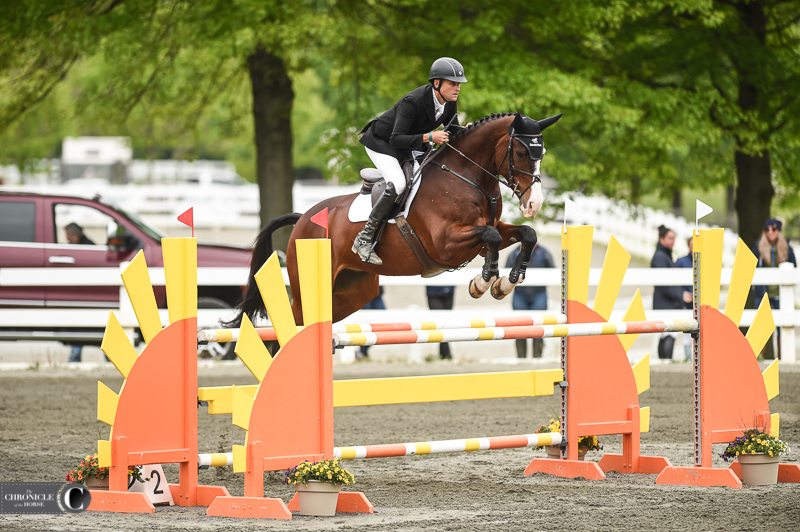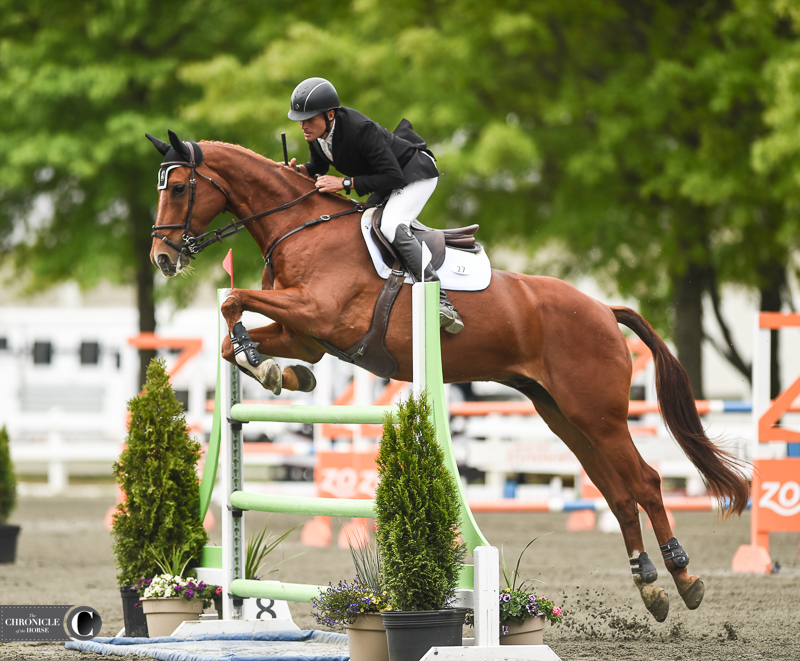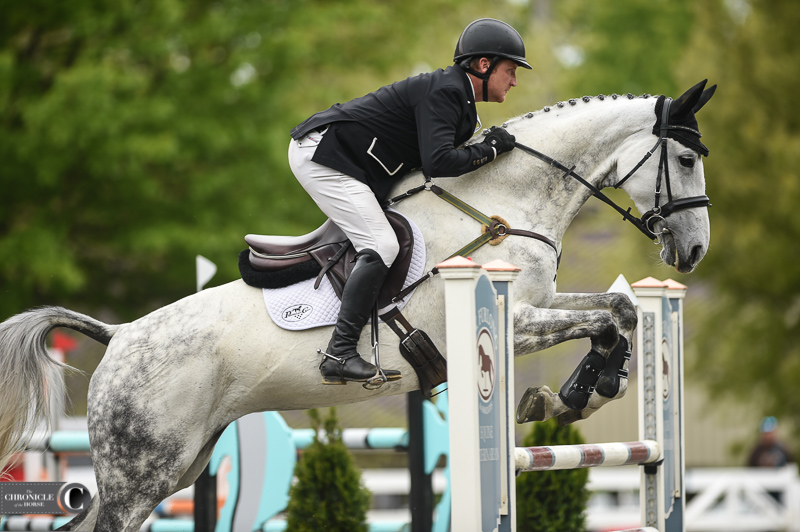 For full results, click here.
The Chronicle of the Horse will be on-site all weekend for the Jersey Fresh International bringing you reports from each round of competition, beautiful photos and stories from the competitors. Follow along with all of our coverage here, and be sure to read our June 7 issue for more in-depth coverage and analysis of the event.