Allentown, N.J.—May 8
After a two-and-a-half-month tour of the East Coast with her top horses, Tamie Smith is feeling a bit homesick and ready to head home to her California base, but she'll be bringing back a group of happy, more experienced horses for it.
Two weekends ago, she piloted Mai Baum around his first five-star at Land Rover Kentucky and finished second in the CCI4*-S there with EnVogue.
This weekend at the Jersey Fresh International CCI4*-L, it was EnVogue's time to shine again, and after today's cross-country, she leapfrogged ahead of her stablemate Danito, who was leading the dressage yesterday with a 23.9.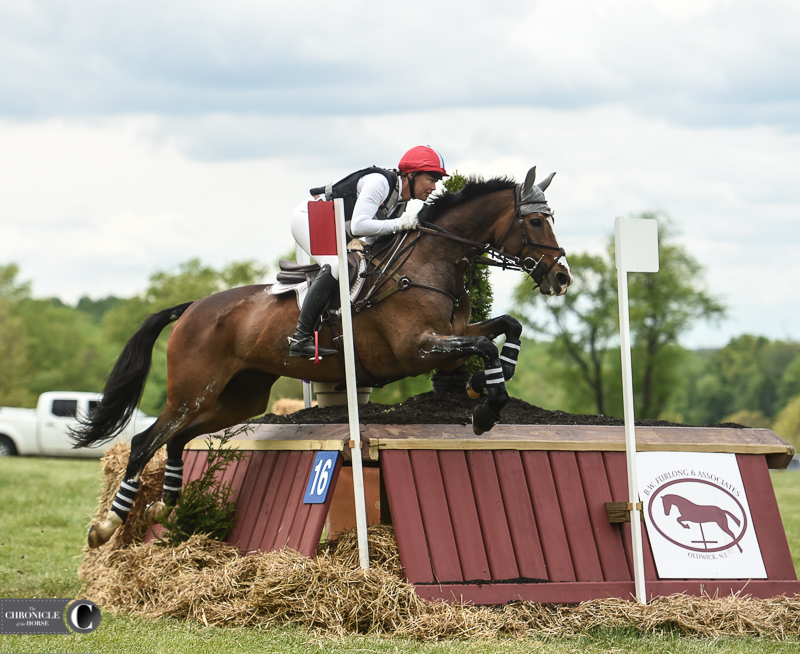 Only two of 53 starters made the optimum time of 10 minutes over Morgan Rowsell's course: Phillip Dutton on Sea Of Clouds and Alexandra Baugh and former Dutton ride Mr. Candyman.
Smith added 2.8 time on EnVogue, a 16-year-old Hanoverian mare (Earl—Laurena, Lauries Crusader) owned by Ruth Bley.
Held at the Horse Park Of New Jersey, the course is known to be twisty and turny. "That's hard because it gets them out of a rhythm, and you can't really move up and go forward. But that's good that the time's challenging to make," said Smith "There were quite a few problems out there. I think it rode tougher than all of us had anticipated, but they were super. EnVogue, I intentionally went out of the box going for the time, and she just answered all the questions great. Danito, I started off a little bit quiet and just wanted to just have him super confident and didn't want to fluster him at the beginning. As the course went on, he just kept answering all the questions great, and I was able to start really moving him up. They were both fantastic."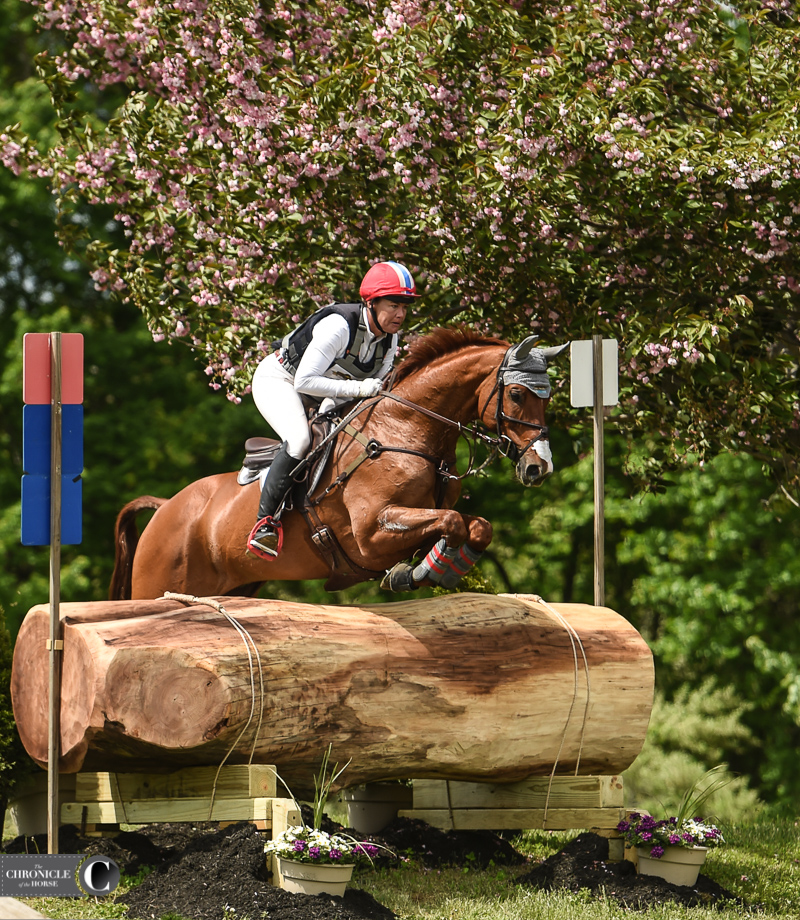 Both horses completed the Tryon International CCI4*-L (North Carolina) last year, and Smith brought her string east in mid-February to get them more exposure at different venues.
But being away from her business and family in Murrieta, California, has been tough.
"It's torture!" Smith said with a laugh. "But, it's the sacrifice that you have to make if you want to do this at the elite level and get your horses exposed and feeling ready. It's not always comfortable when you're trying to do it at the top. It's actually torture! But I know that. You have to know what you can sacrifice, and that's the name of the game."
Having friends and family come to cheer her on at Kentucky helped, as did having her daughter, Kaylawna Smith-Cook, and her new granddaughter Kennedi, along for the ride. A professional herself, Smith-Cook brought a handful of her horses east as well.
"She had some growing pains, but I think learned a lot," said Smith. "All the great people say, if you're not winning, you're learning, and she learned a lot."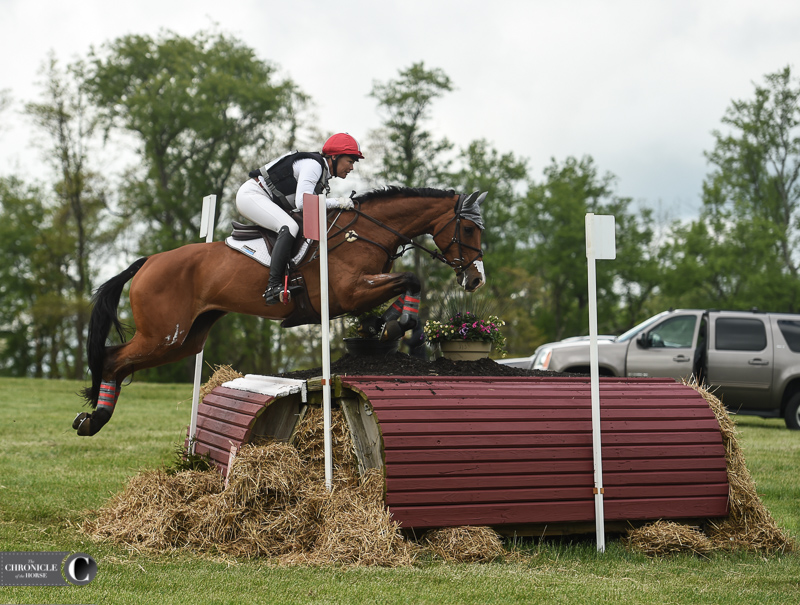 In the CCI3*-L, Smith maintained her dressage lead on Solaguayre California, a 10-year-old Argentine Sport Horse mare (Casparo—Solaguayre Calandria, Casall Ask) owned by David and Julianne Guariglia.
She took over the ride from David Adamo a year and a half ago. "She's just phenomenal," said Smith. "She's basically amazing in all three phases, which is always nice. I'm really excited. She jumped around that track like it was nothing. I wasn't sure how she'd fare with the length of the course and the terrain. It can take a little out of them, but she was great at the end and I had to slow down a little."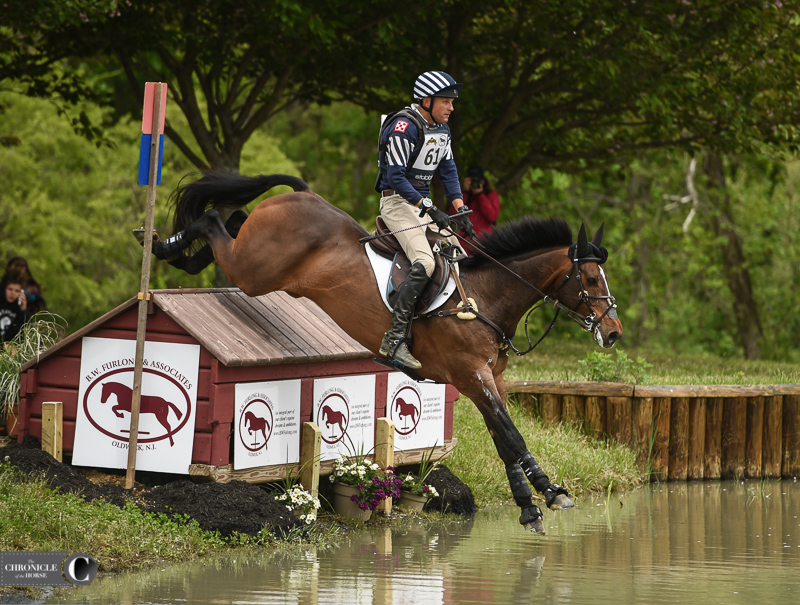 In the CCI4*-L, 44 of 53 starters finished. There were two horse falls, Sharon White's Claus 63 went down on landing in the water after fence 20b, but they both walked off course. Erin Renfroe and Monbeg Myth went down in the first water at 7a, a log in the water, but both got up.
In the CCI3*-L, 47 of 50 completed, with 19 making the optimum time of 8 minutes 30 seconds. There were three rider falls: Meg Pellegrini fell from RF Eloquence at 25b, a skinny brush, and was taken off course in an ambulance. Cindy Anderson-Blank fell from Windchase Phoenix Star at 23a, the drop into the water at the Jersey Shore, and Emma Keahon fell from PS Duty Calls at 23a.
Rowsell, who's designed at the Horse Park of New Jersey for years, took over the International this year from Capt. Mark Phillips, who stayed on to advise. "I think it was a great day," said Rowsell. "The scoreboard changed, so the cross-country did what it was meant to do. And there wasn't a lot of falls or horse falls. You don't want any horse falls, but we certainly kept it to a minimum. The frangible corners came down three times, and a table came down, which is by design, and none of the horses or riders got hurt. It did exactly what it was supposed to do. I think it's a new era. I think we need to be pumping more of this stuff out. They were built with the frangible grants. The riders and horses got an education out of it, that's why we run them. And we got really lucky with the rain!"
The first horse inspection kicks off tomorrow at 8 a.m., followed by CCI3*-L show jumping at 10 a.m., then CCI4*-L show jumping at 1 p.m.
For full results, click here.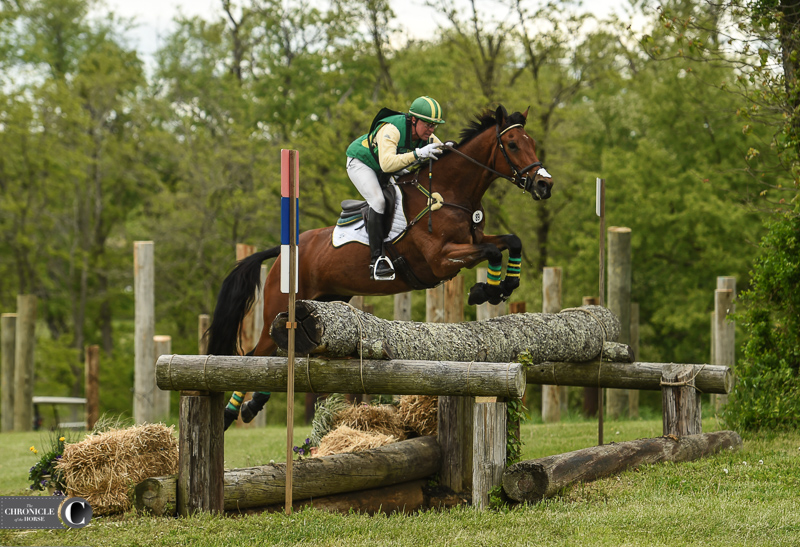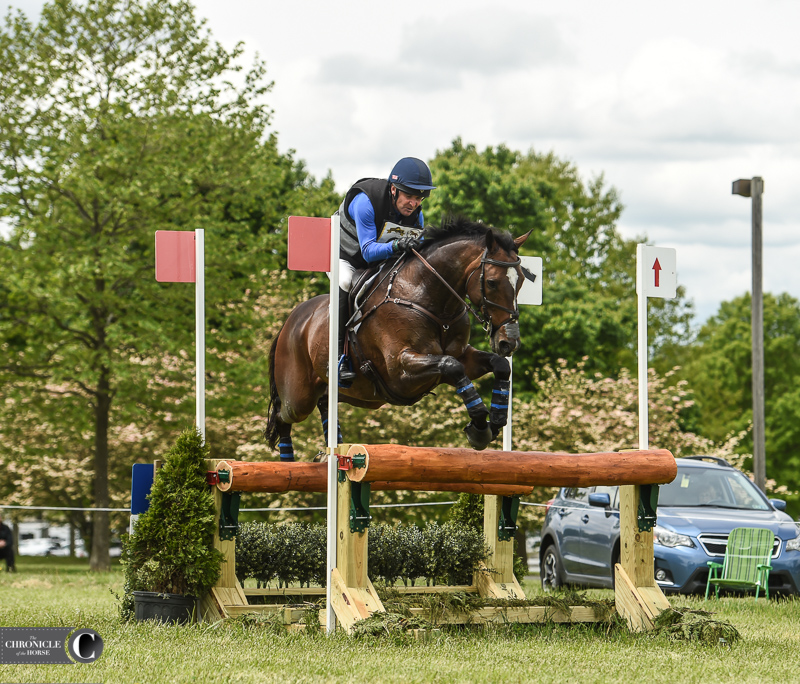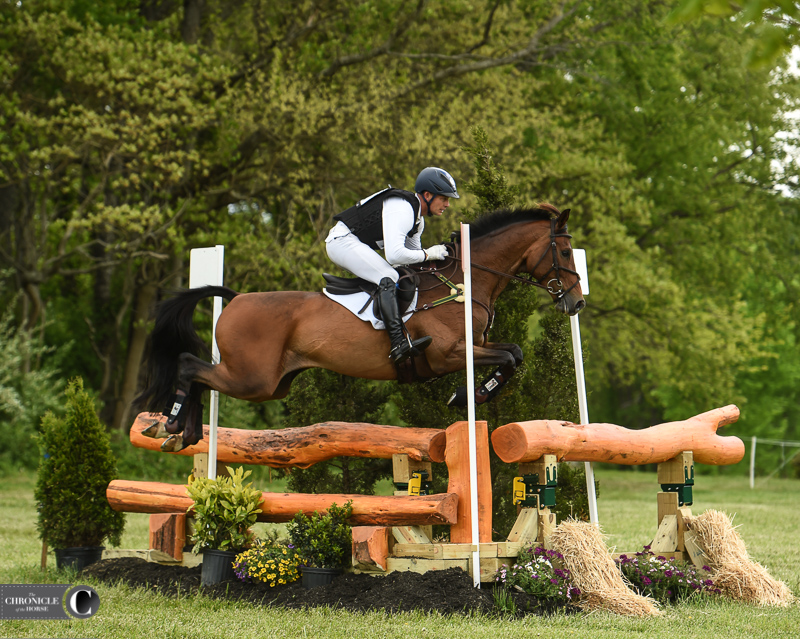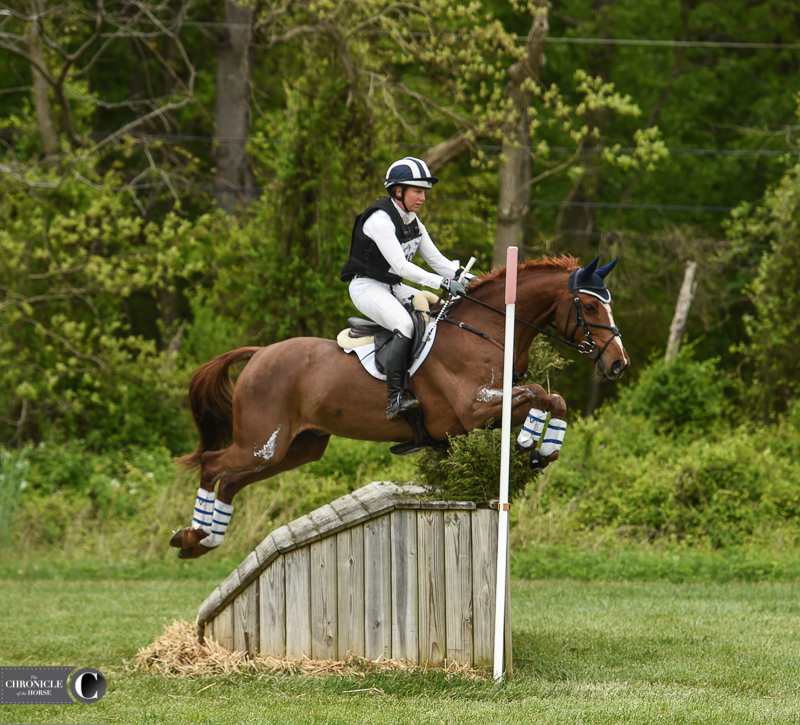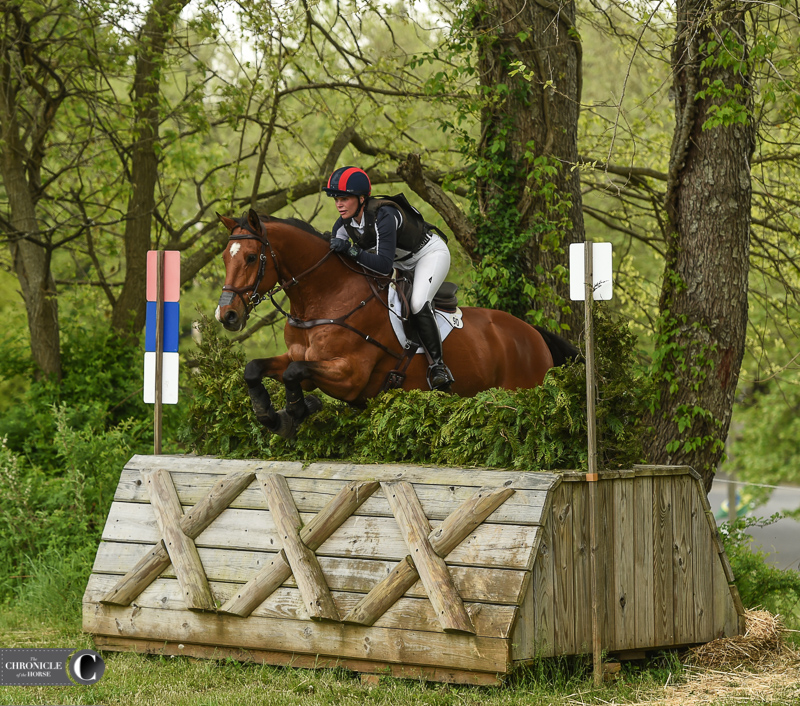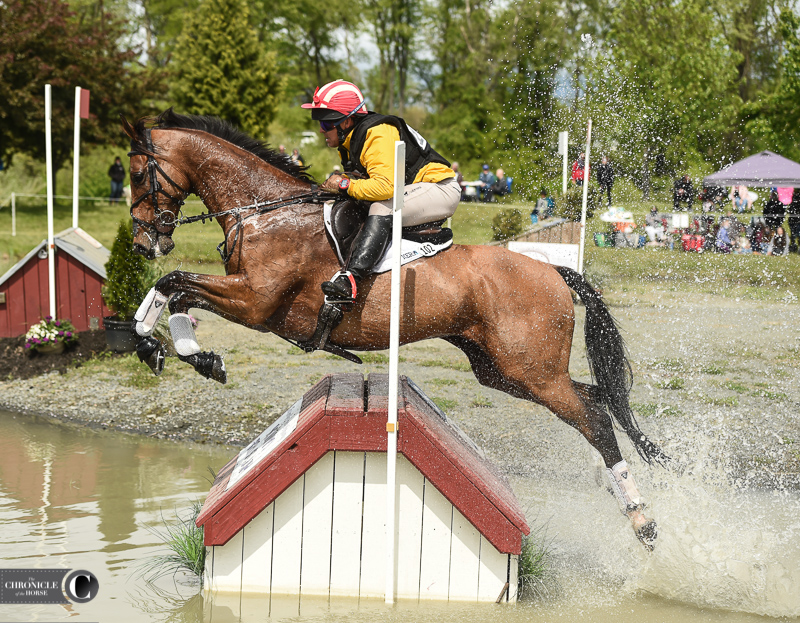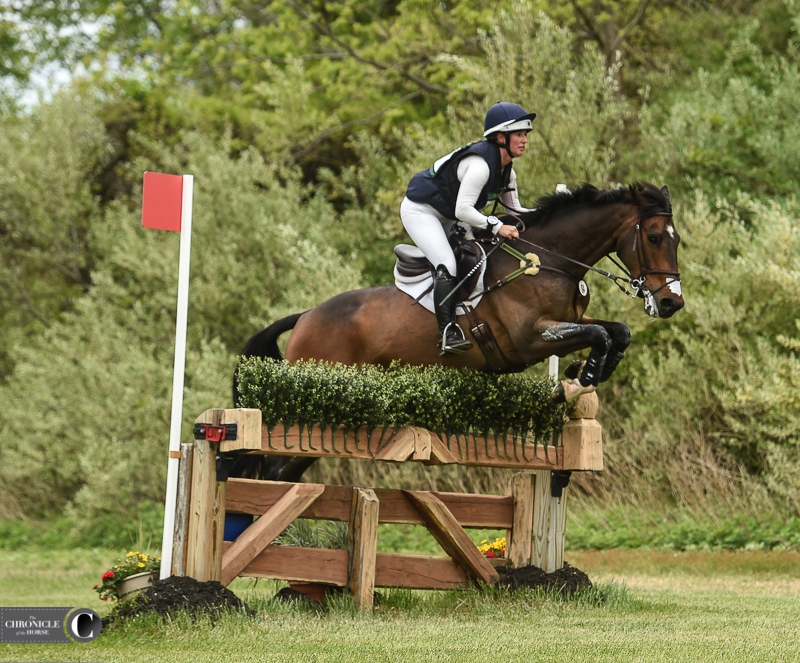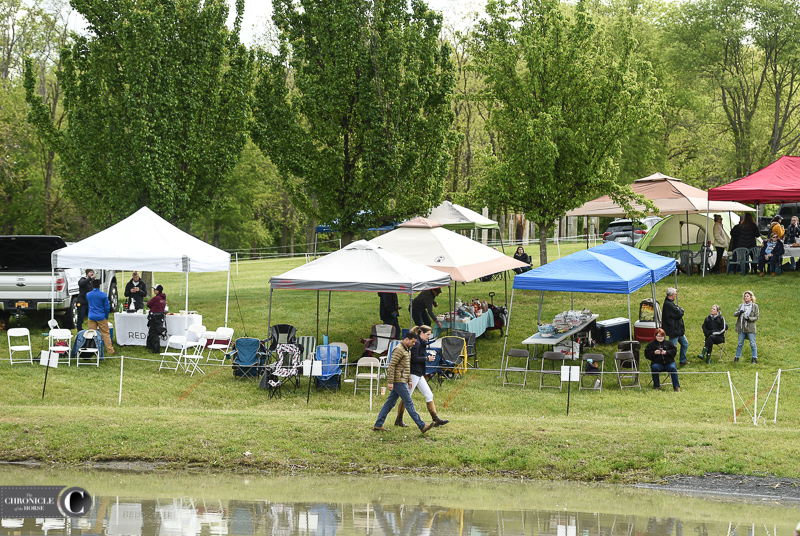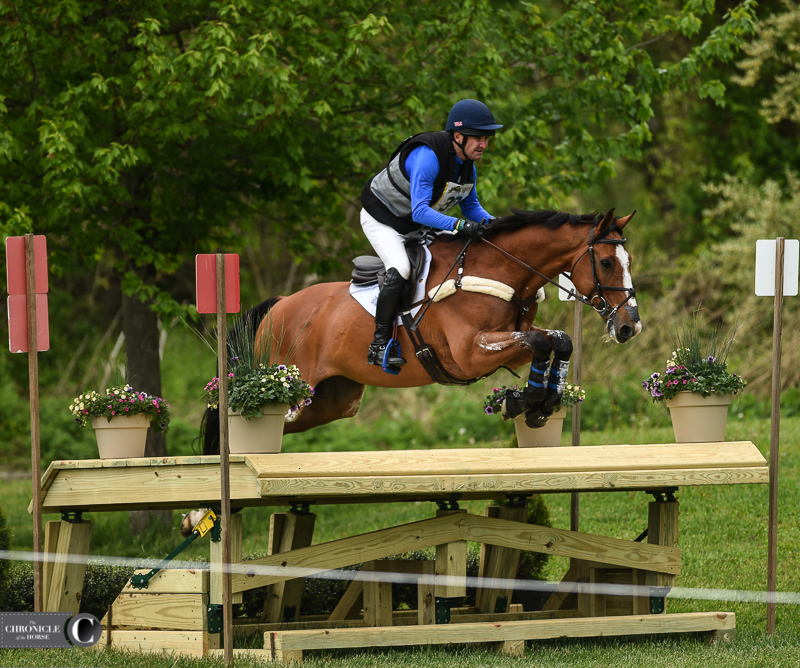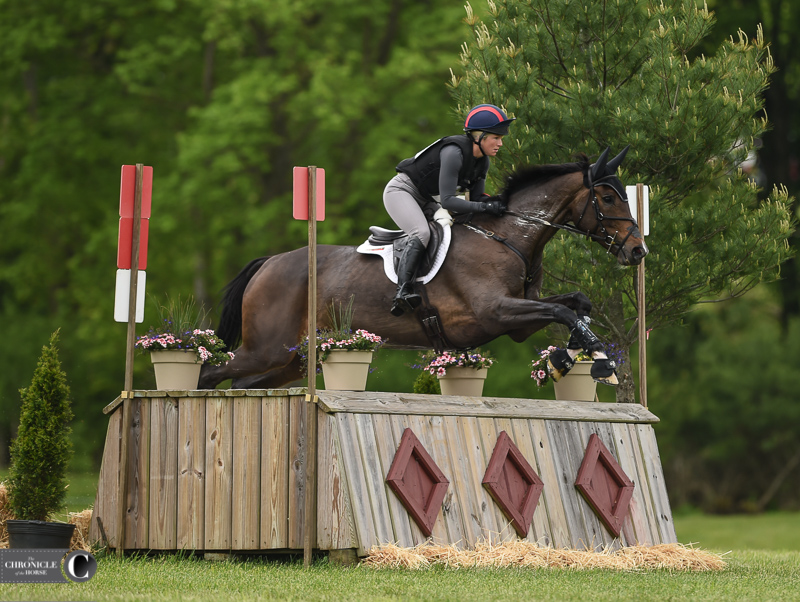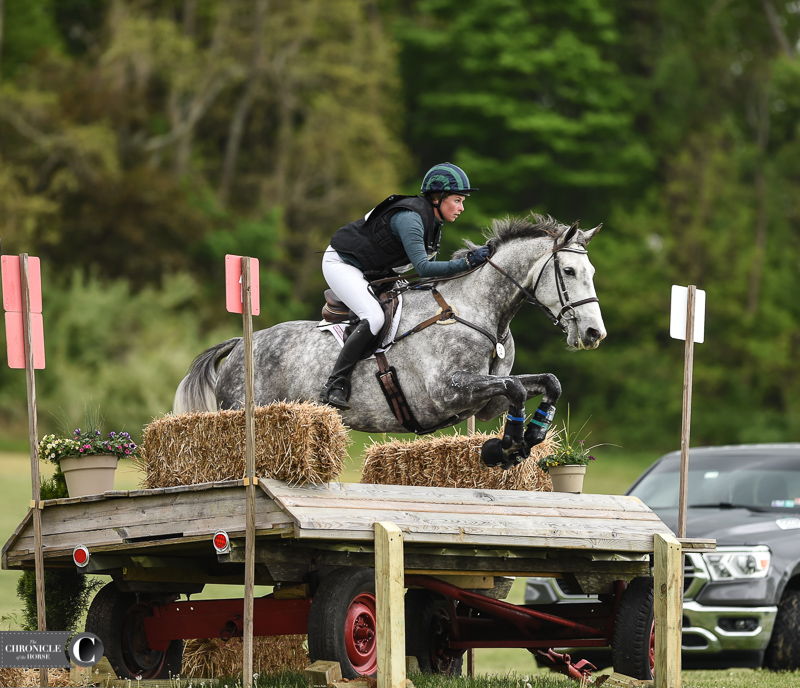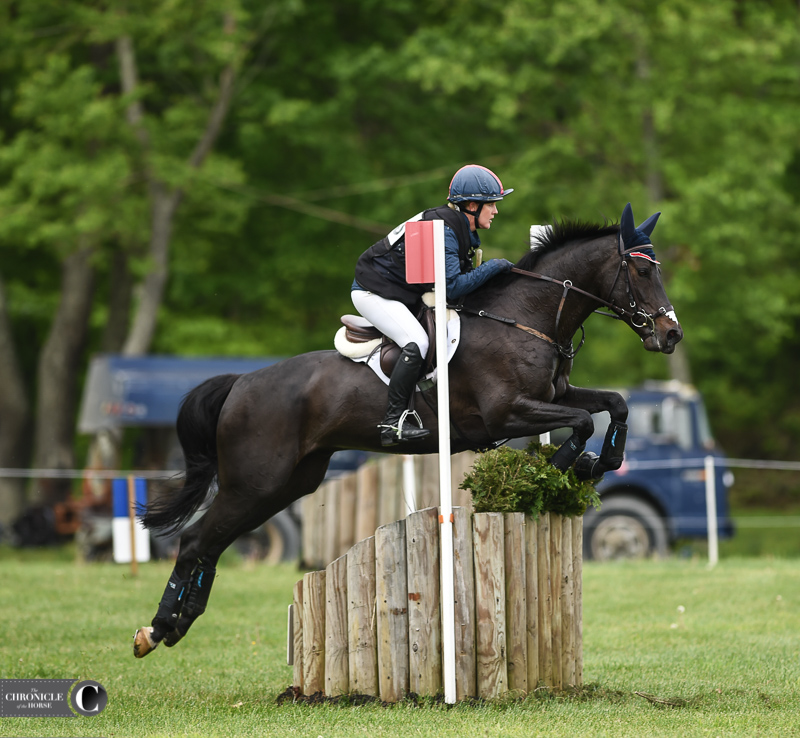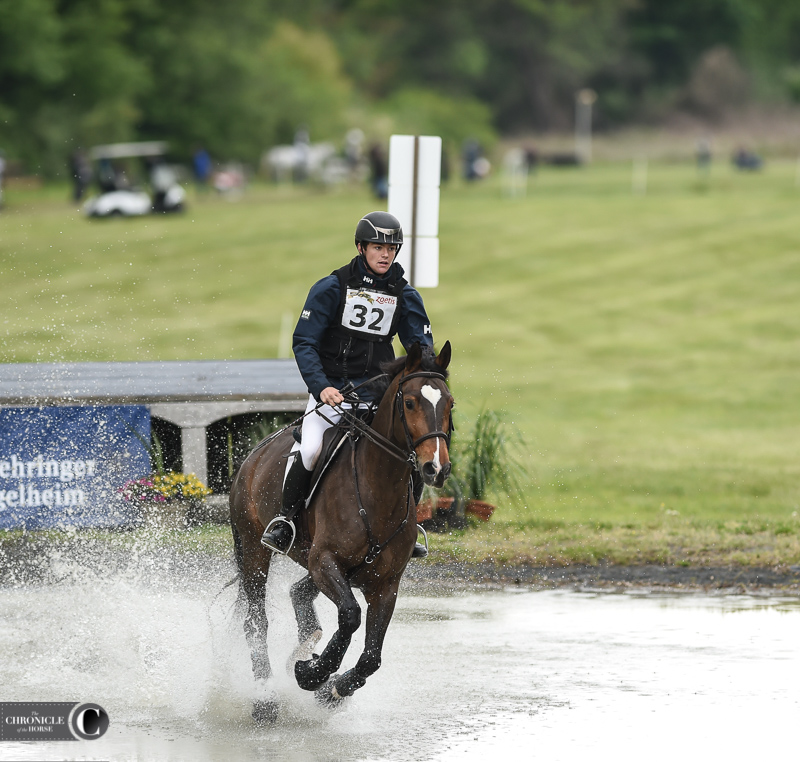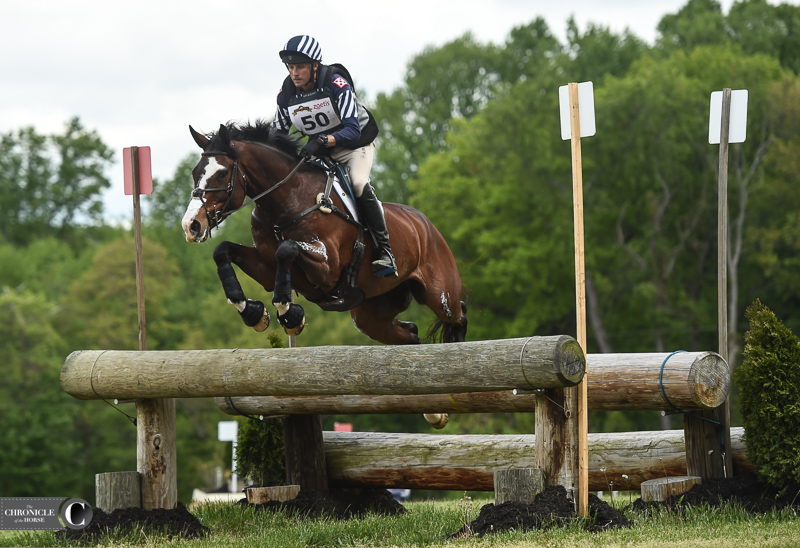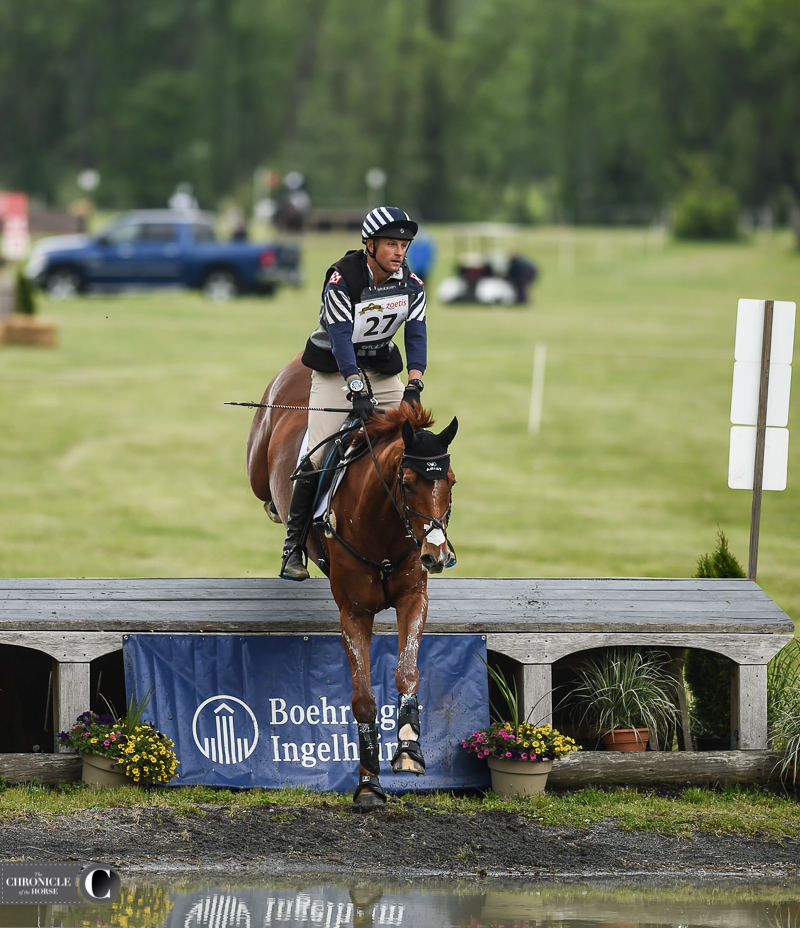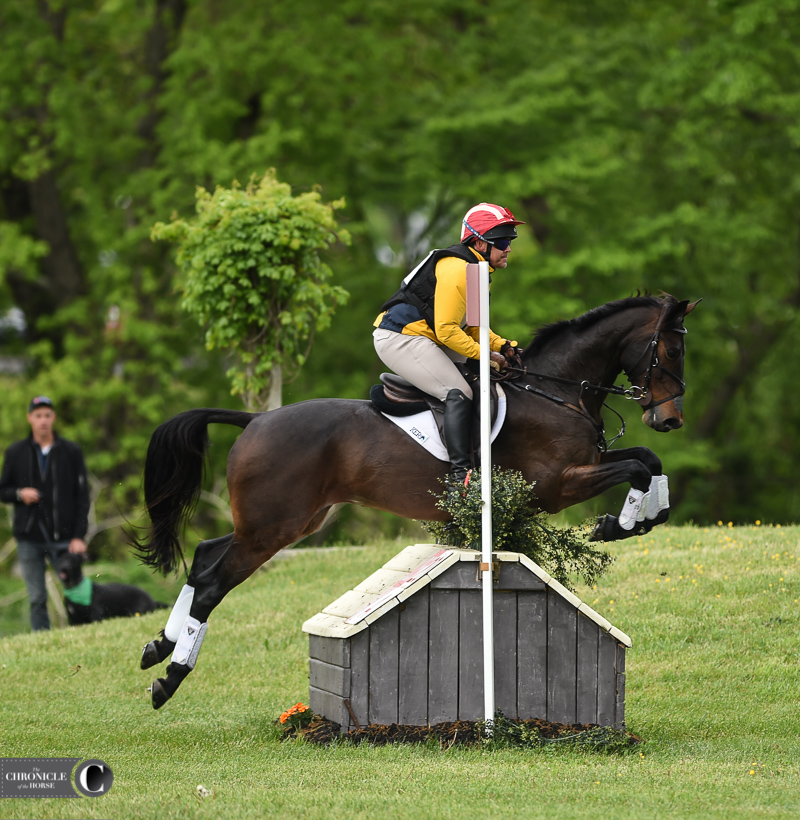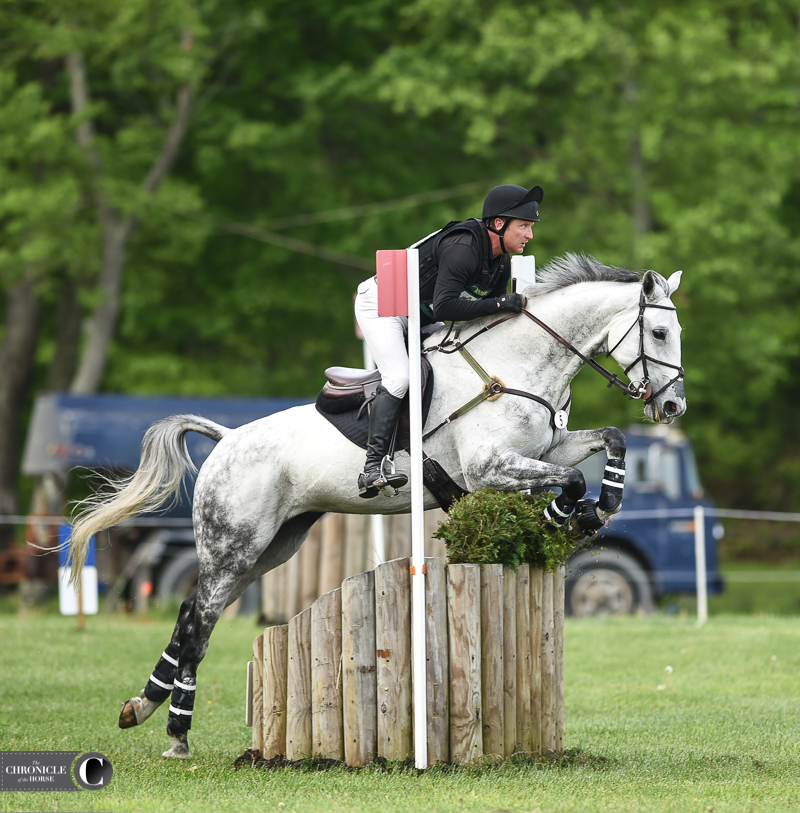 The Chronicle of the Horse will be on-site all weekend for the Jersey Fresh International bringing you reports from each round of competition, beautiful photos and stories from the competitors. Follow along with all of our coverage here, and be sure to read our June 7 issue for more in-depth coverage and analysis of the event.