Luhmühlen, Germany—June 15  
The last starter in the CCI**** dressage today, Marilyn Little of the United States and RF Scandalous, took the Day 1 dressage lead with a great score of 38.0 ahead of Nicola Wilson of Great Britain with Bulana (38.7) and Oliver Townend of Great Britain with Black Tie (43.0).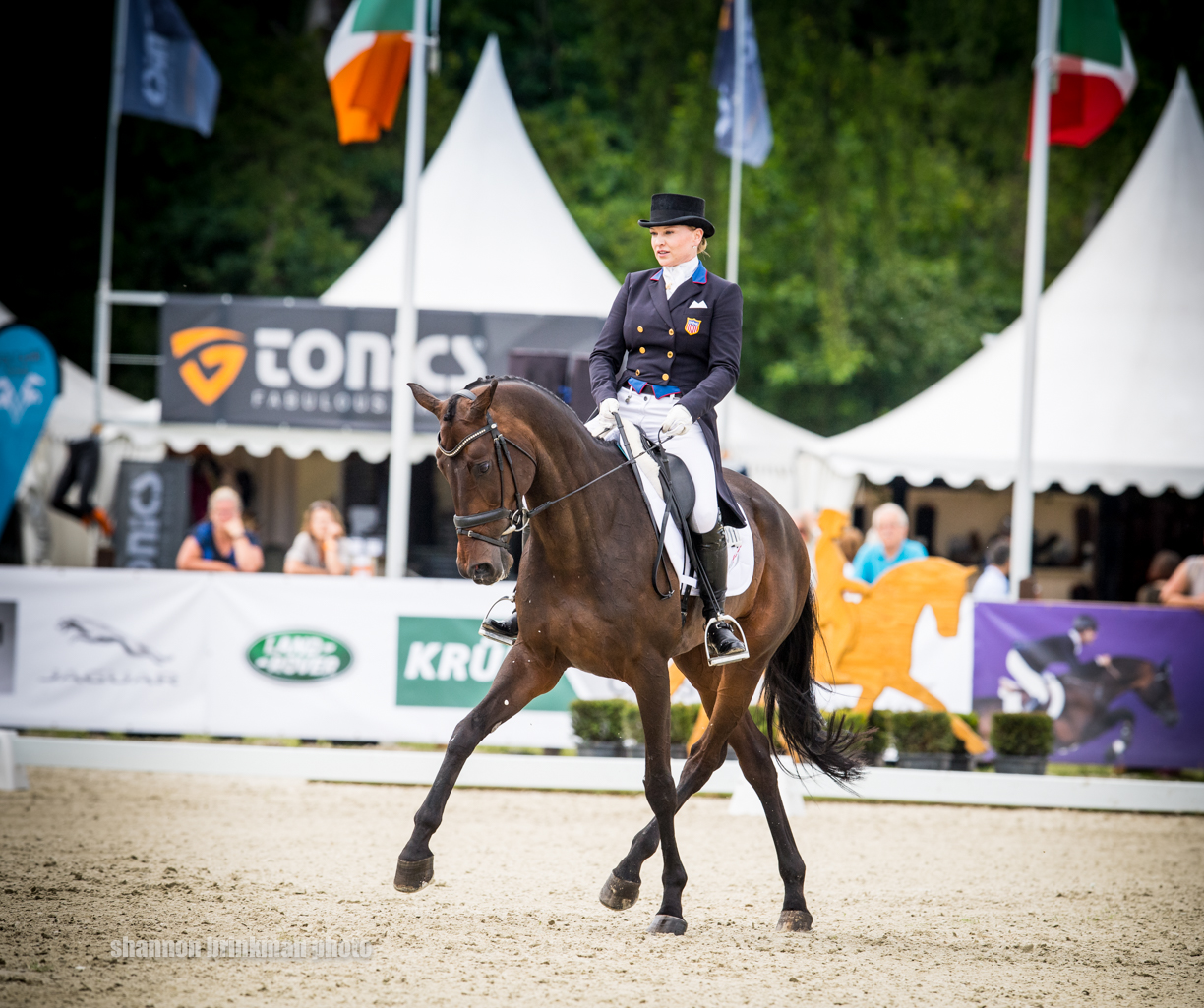 Little was quite obviously very happy with the way her mare went in today's dressage test. "I am incredibly lucky to have a horse like her. It's my second time here in Luhmühlen and I am very happy to be here with Scandalous. She is truly the best partner I can wish for," she said. "This is her first event at four-star-level and I am particularly looking forward to Saturday. She is clever, brave and extremely careful. The course looks super. It's big, yet very fair. There are some technical questions, but I believe even young horses have a good chance at answering them."
The other two U.S. riders to do dressage on Thursday had solid tests. Sharon White is in 10th after Day 1 with Cooley On Show after a test that scored 49.8. And Katherine Coleman rode Longwood to 57.5 to lie in 19th place.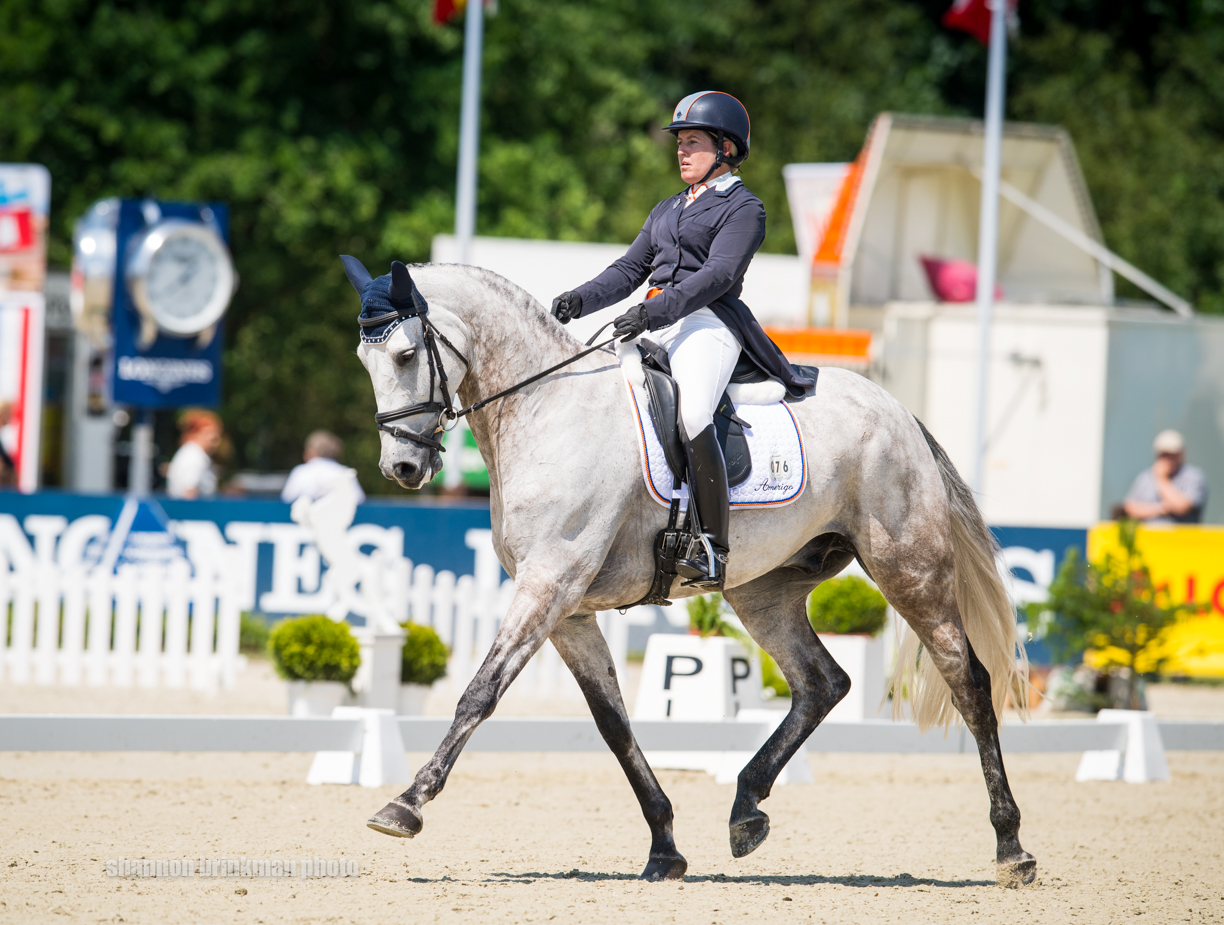 Second-placed British rider Wilson was equally happy with her mare, who is also competing at four-star-level for the very first time. "I cannot praise her enough. She is getting better and better, becoming more confident each time. The course is definitely challenging enough, but I think everything looks very fair. I am looking forward to Saturday," Wilson said.
Fellow Brit Townend lies only a few points behind the two women. "I could not be more satisfied with our result. Dressage is not his strong point, but with every test he is improving," he said of Black Tie. "The course is lovely, but I also think, there are a few questions which might pose risks for run-outs. However, this is not the biggest four-star-course, which is why, I think we should see plenty of good results."
CIC*** Meßmer Trophy / German Championship: 
Bettina Hoy and her 11-year-old gelding Seigneur Medicott delivered an outstanding dressage test to lead the CIC*** on Day 1 with a fantastic score of 26.3. Ingrid Klimke of Germany and Horseware Hale Bob OLD follow in second place with 31.3 penalties, with fellow Germans Michael Jung and Star Connection and Julia Krajewski with Chipmunk FRH in third, both on a score of 35.6.
Hoy is elated after her super test with Seigneur Medicott. "I hoped we would do a good test today. The gelding has been in top form all season and won the past three international events on this level," she said. "We did what we could today, now we need to do the same on Saturday and Sunday. The competition is strong especially from my German teammates. Though, I find this really motivating and it's what makes our sport exciting and so fascinating."
Hannah Sue Burnett is the sole U.S. rider competing in the CIC*** and she's in ninth on Day 1 of dressage with RF Demeter on a score of 46.0.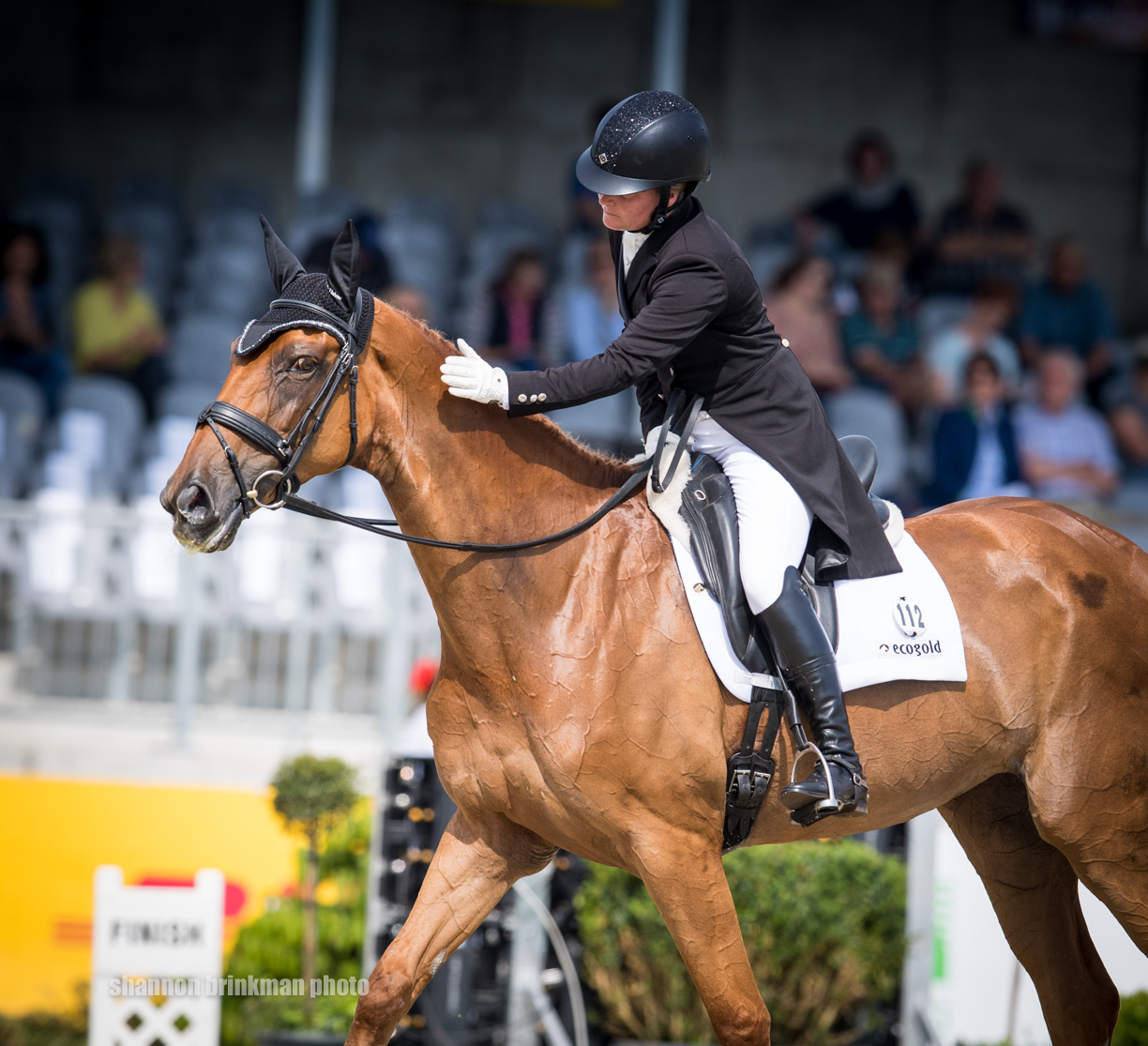 Important links:
Live stream (through FEI TV, which is a subscription service)
U.S. riders' Friday dressage times: Hannah Sue Burnett/Harbour Pilot (2:22 p.m./8:22 a.m. Eastern U.S. time); Will Coleman/OBOS O'Reilly (3:32 p.m./9:32 a.m. U.S. time).
2017 Luhmühlen CCI**** and CIC*** Dressage Day 1
Molly Sorge / Jun 16, 2017 8:50 am