Luhmühlen, Germany—June 14  
A total of 48 horses were shown for the initial trot-up in front of the jury and the vets for this year's Luhmühlen CCI**** (Germany).
Apart from French rider Denis Mesples' Oregon de la Vigne and British rider Kirsty Short's Cossan Lad, who were kept in the holding box for a moment before they were accepted, all other competing horses were happily passed to proceed to the dressage tomorrow.
There are five U.S. riders in Germany for the Luhmühlen CCI****: Sharon White with Cooley On Show, Katherine Coleman with Longwood, Marilyn Little with RF Scandalous, Hannah Sue Burnett with Harbour Pilot, and Will Coleman with OBOS O'Reilly.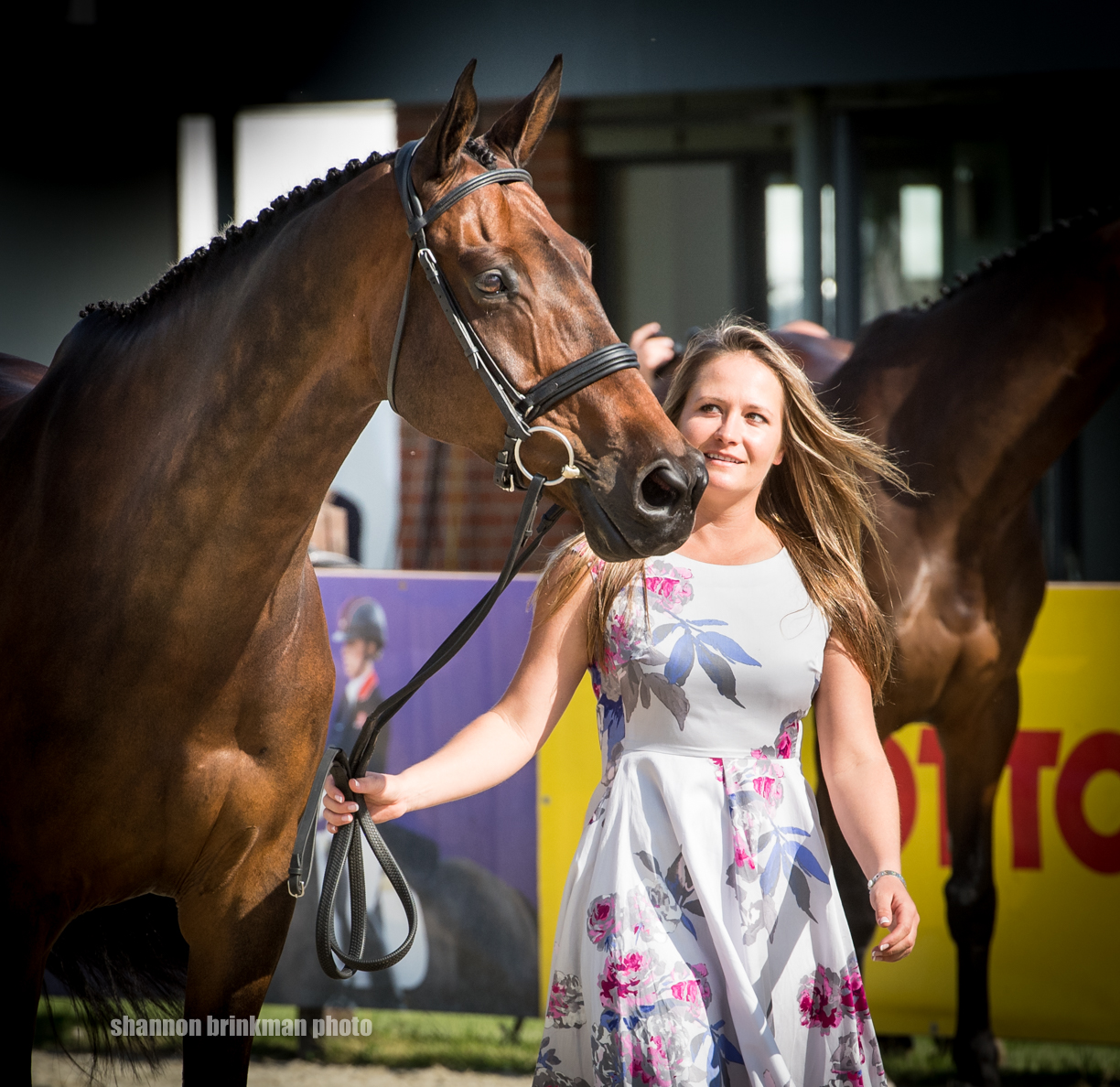 The entries for the CCI**** promise an interesting event. This year's Badminton CCI**** (England) winner Andrew Nicholson  and last year's Luhmühlen winner Andreas Dibowski are amongst many other prolific riders.
The CIC*** Meßmer Trophy, where all German competitors ride for the National Championship, is going to be exciting too: Germany's extraordinary Michael Jung, winner of the Grand Slam in 2016 and winner of the CCI**** in Kentucky 2017, will be riding fischerRocana FST. Reigning World and German Champion Sandra Auffarth of Germany and Opgun Louvo, as well as Olympic Gold Medallist Ingrid Klimke with Horseware Hale Bob OLD and Weisse Düne will be part of an international line-up.
The first day of dressage will start on June 15 with the test rider at 8:10 a.m. (2:10 a.m. Eastern U.S. time), with the first CIC*** test being ridden at 8:30 a.m. (2:30 a.m. Eastern U.S. time) and the first CCI**** test at 12:45 p.m. (6:45 a.m. Eastern U.S. time).
Important links:
Live stream (through FEI TV, which is a subscription service)
U.S. riders' Thursday dressage times: Sharon White/Cooley On Show (1:37 p.m./7:37 a.m. Eastern U.S. time); Katherine Coleman/Longeood (3:57 p.m./9:57 a.m. Eastern U.S. time); 4:42 p.m./10:42 a.m. Eastern U.S. time).
U.S. riders' Friday dressage times: Hannah Sue Burnett/Harbour Pilot (2:22 p.m./8:22 a.m. Eastern U.S. time); Will Coleman/OBOS O'Reilly (3:32 p.m./9:32 a.m. U.S. time).
2017 Luhmühlen CCI**** First Horse Inspection
Molly Sorge / Jun 15, 2017 9:16 am