Well, it's over. The last Australian horses, Valinski and Fedor, left on Sunday afternoon, after I had to say goodbye. Saturday and Sunday morning were spent washing stable laundry, collecting and turning in Aussie federation equipment and packing trunks.
But then, I was gone, away from the horse I have spent three intense weeks with.
And it was intense. Not in a bad way at all, but in a constantly focused way. I hate making mistakes, and at this level, mistakes rarely happen. I made a few, was mortified, but corrected them quickly and learned and moved on.
The Valinski team got to be a well oiled machine in our three weeks, and our results showed the preparation, both before I joined the team and after. This little horse jumped a clear round at the OLYMPICS, and had three other very credible performances. How very proud I am of Matt Williams and Valinski.
When going to the ring for a class at the Olympics, the nerves and tension for me are huge. You want the schooling to go right and to be timed perfectly. Then, to walk into the stadium and stand in the "kiss or cry" box to watch this team that you have devoted every waking minute to is just the best feeling possible.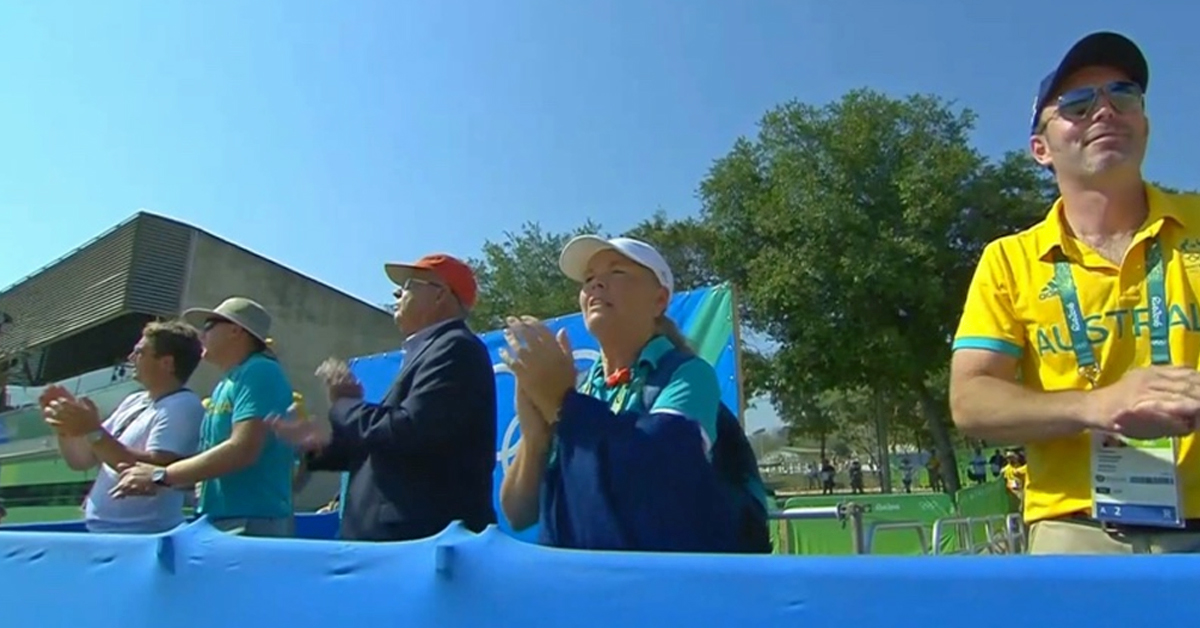 And to then get a clear round to top it off… Just unbelievable. A groom's true reward.
Now, we have all gone our separate ways, and life will carry on however it is meant to. But I will carry these memories, feelings and love of the sport and horses forever.
A dream completed.
Laurie Pitts was all ready to groom at the 1980 Moscow Olympic Games with her horse of a lifetime, Balbuco, who was ridden by Conrad Homfeld. But the U.S. boycott of those Games kept her home and missing a line on her grooming resume. Laurie spent a few decades doing non-horsey and horse jobs before after 36 years, the chance to groom at an Olympic Games came up again—this time for U.S.-based Australian show jumper Matt Willams.
You can read all about it in Groom Spotlight: Laurie Pitts Is In Rio To Complete A Dream Deferred. And make sure to follow along with her as she blogs for COTH from Rio about her adventures.