Because of the two incidents involving the equestrian complex, security here is coming under fire and I would just like to add a first-hand perspective to the huge amount of vitriol and misinformation out there.
The Deodoro Equestrian Complex is part of a very large military installation about a half an hour from the other venues. The terrain is rolling, with some mountains in the background. Our area is inside an already pretty secure area of the base.
Then, miles of 8′ chain link fencing has been erected to keep the horses limited to the controlled areas according to Fédération Equestre Internationale rules. The public can't get anywhere near where we are. At all. I have yet to see a tourist, except in the stadium.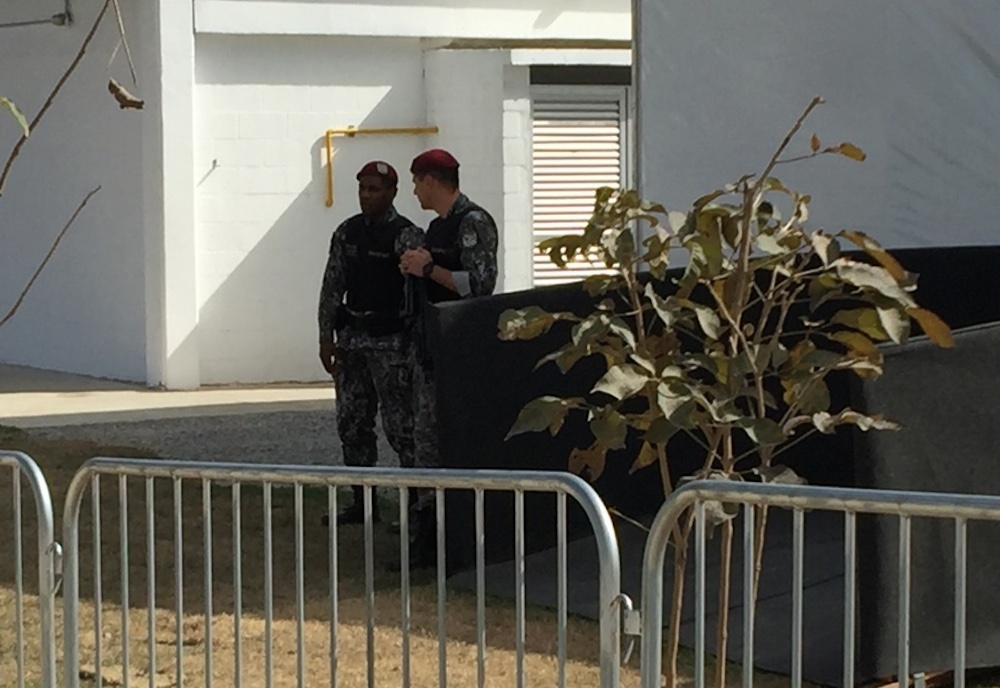 There are armed military personnel everywhere, both circulating around the grounds, and at various points of the area. Additionally, there are official Rio Olympics personnel, at all schooling areas, grass paddock, everywhere.
Then, access to the actual stables can only happen at two points. And at those two points, you MUST have your credentials and a stable access pass, or you don't get in. Period. Begging, pleading, team uniforms, none of that will get you in. Only the proper pass.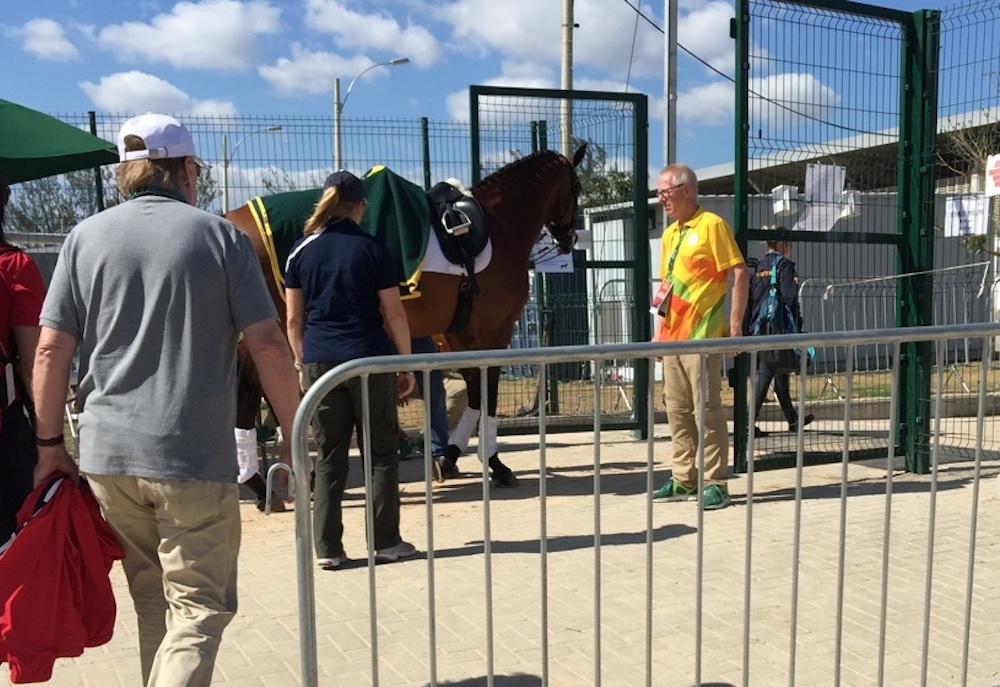 Once passed through you are REQUIRED to use the hand sanitizer and walk across the disinfectant mat. Both in and out.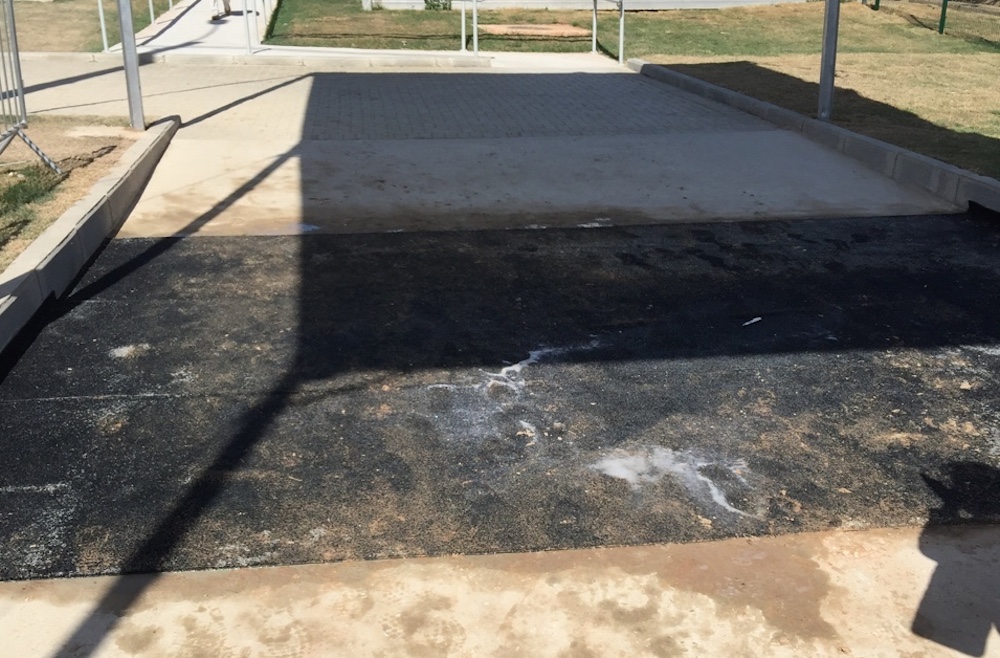 The stables are open 5 a.m. to 10 p.m. Before opening and after closing, you can get in with the proper ID, but you must sign in/out. So they know exactly who is in the barns during closed hours.
I feel very safe here and don't feel in any danger for me or my horse. No security is ever going to be 100 percent, but the Brazilians are trying very hard to take care of us.
The two random bullets were not targeted at us. No one was hurt. There are guns out there. But it's much more likely I could get hit by a bus!
So, worry about the athletes in town. We're all good here!
Laurie Pitts was all ready to groom at the 1980 Moscow Olympic Games with her horse of a lifetime, Balbuco, who was ridden by Conrad Homfeld. But the U.S. boycott of those Games kept her home and missing a line on her grooming resume. Laurie spent a few decades doing non-horsey and horse jobs before after 36 years, the chance to groom at an Olympic Games came up again—this time for U.S.-based Australian show jumper Matt Willams.
You can read all about it in Groom Spotlight: Laurie Pitts Is In Rio To Complete A Dream Deferred. And make sure to follow along with her as she blogs for COTH from Rio about her adventures.