The brands may vary, but most horses enter the show ring with the same general set of tack—a bridle with a bit and a jumping saddle. Not Lauren Tisbo's mounts.
Her stallion MR Visto competes in what's known as a "war bridle," a rope loop that goes through the mouth and then connects to a pair of reins without a headstall. She flats her horses at home in a racing exercise saddle, and several of them jump and show in it as well, including Coriandolo Di Ribano, who recently finished third in the $380,000 Rolex Grand Prix CSI***** during Tryon Fall 5 in Mill Spring, N.C.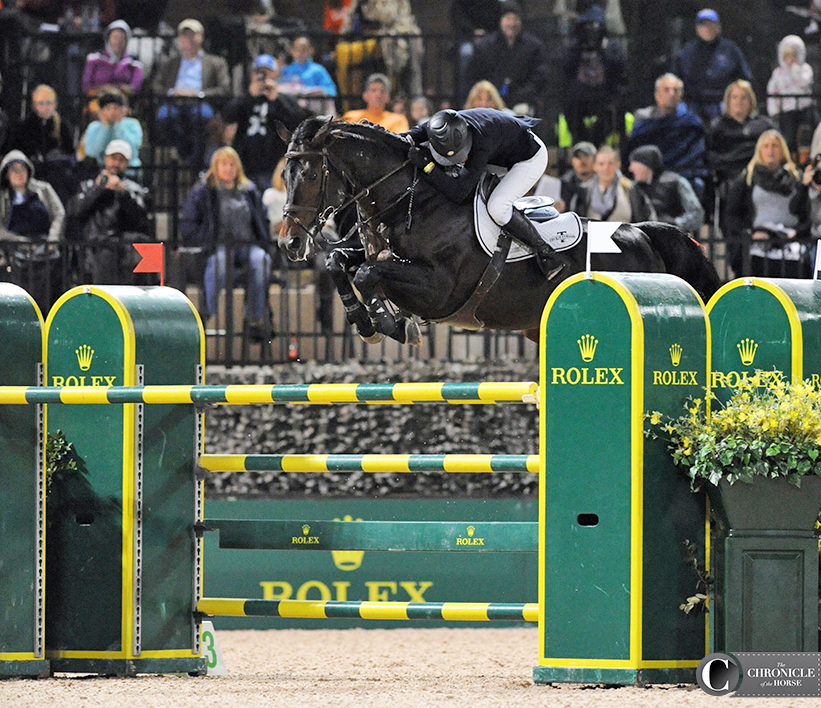 Lauren Tisbo and Coriandolo Di Ribano. Photo by Lisa Slade

"He used to buck and kick a lot, and I started schooling him at home in this, and he did it less and less," she said. "I'm comfortable in it, so off we go."
Tisbo doesn't have a racing background, but she was introduced to the saddle about three years ago.
"I had a horse who came in, and none of my saddles fit," said Tisbo, 32, of Wellington, Fla. "Some of them don't care, and this one really did care. She had sharp withers; she ran away with you if you sat on her shoulders. She would swap leads all the time. A friend said, 'Why don't you just try a jockey saddle?' She was so much happier. I didn't actually end up keeping the horse, but I had another one with problems, so I thought, 'I should try and see what he's like in it.' His muscles really changed, and I showed him for the rest of his career in that. I started riding more and more horses in it."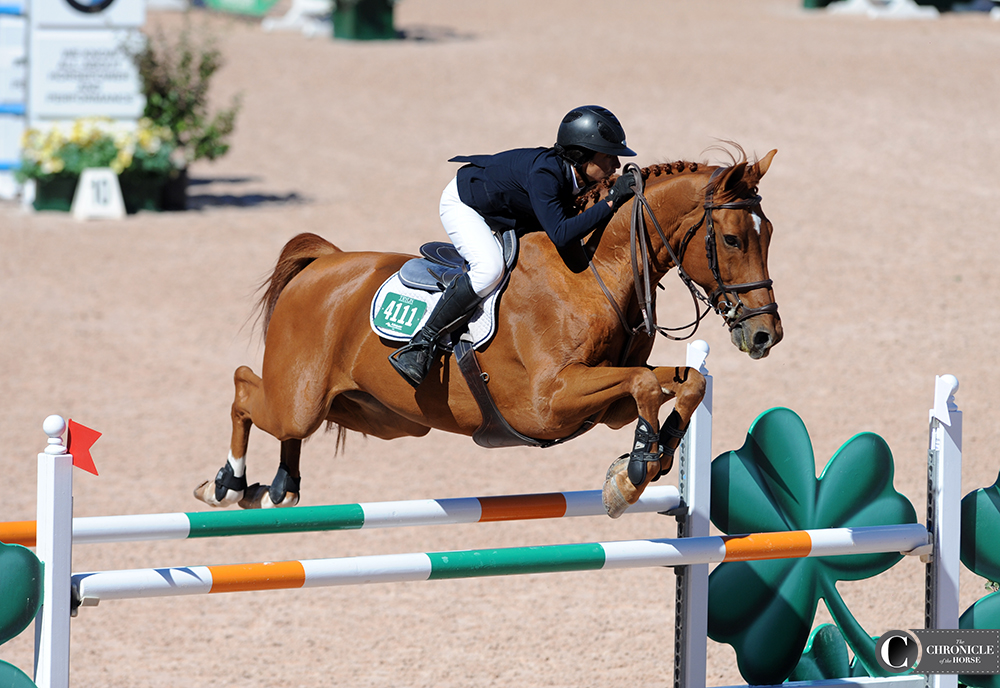 Lauren Tisbo and Brindis Bogibo. Photo by Lisa Slade
Tisbo puts an Ogilvy pad under the saddle, which has very little padding of its own, for jumping "Rocky," Brindis Bogibo and other mounts at competitions. She's ordered a custom saddle for Rocky, so she's not sure if he'll remain in the jockey saddle long term.
"I find it really comfortable," she said. "There's no flap, and you don't have to worry about it getting in the way. It's like sitting on a pillow. I think I have a better position in it than I do in a saddle. As long as Rocky keeps jumping like that, I'll ride him in any saddle."
As for the war bridle, a friend suggested it to Tisbo, and she found it suited MR Visto, whom she described as strong but sensitive.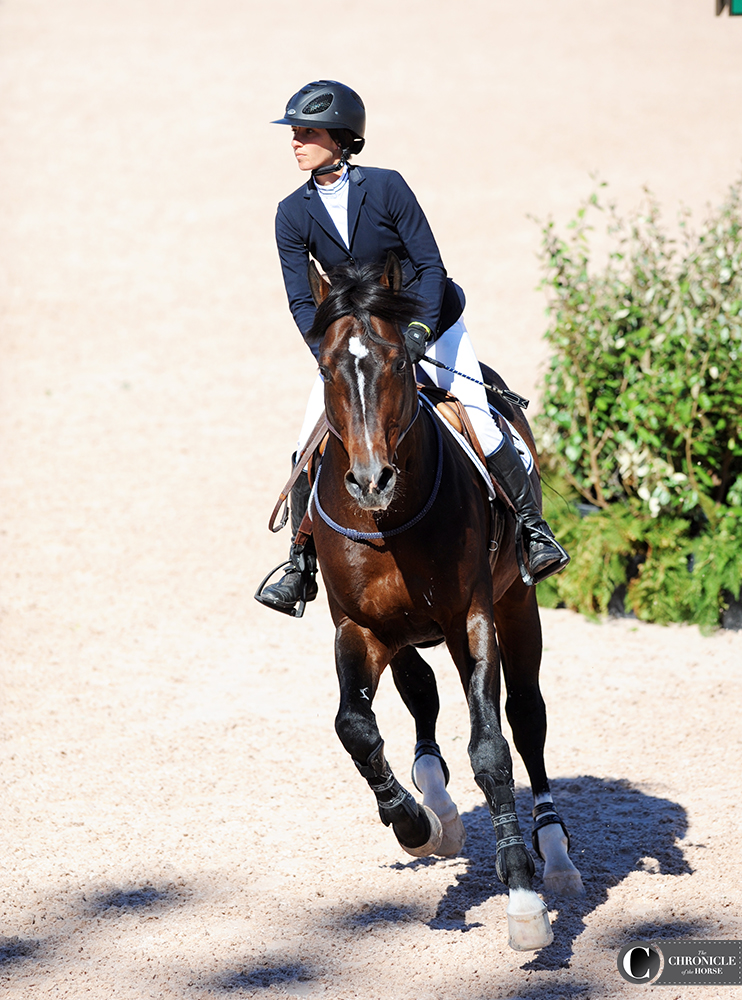 Lauren Tisbo and MR Visto. Photo by Lisa Slade
"I found it hard to find the right balance where I had rideability but wasn't making him upset," she said. "He seems really happy in it, and there have been times he'll get strong in the war bridle, and I'll go back to his old show bit again. Even in the schooling ring at the Hampton Classic [N.Y.], you could already tell he was not happy. Then I switched back, and he was happy again.
"I like to do whatever makes them happy," she added. "Everyone else probably thinks I'm crazy, but I feel like if you have a happy horse, they're going to jump their best for you."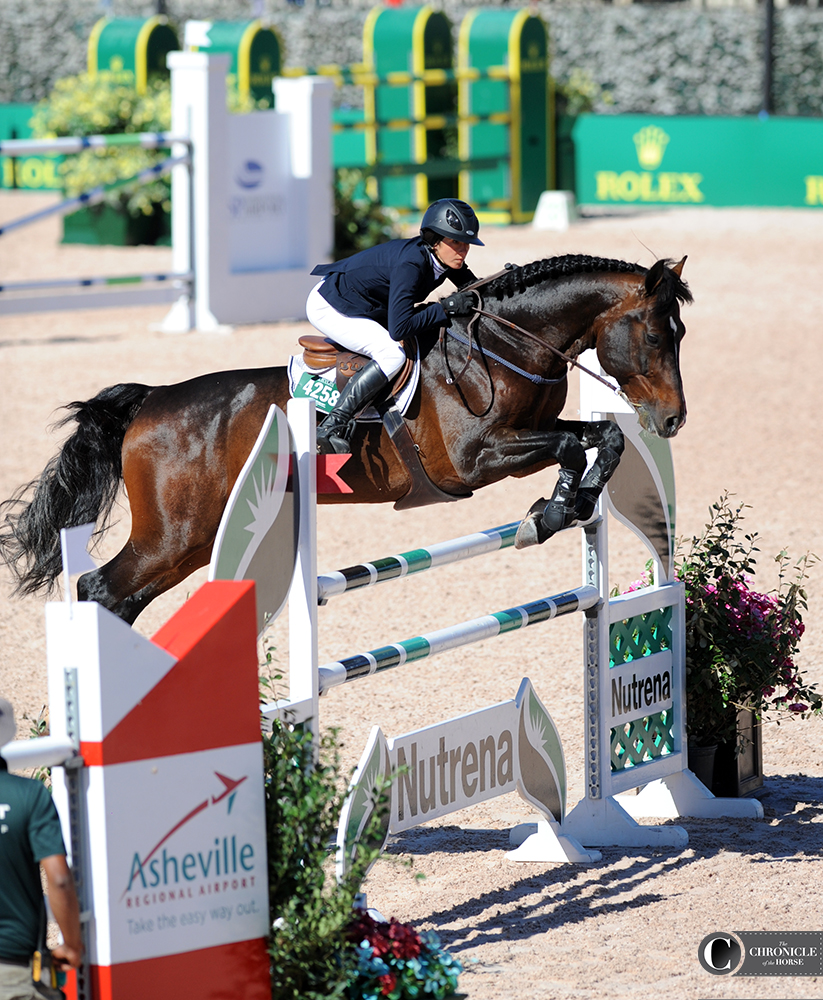 Lauren Tisbo and MR Visto. Photo by Lisa Slade
This article originally ran in the Nov. 7 issue of The Chronicle of the Horse magazine. See the full table of contents from that issue here.