Reddick, Fla.—Nov. 19
Both Lauren Kieffer and Alexandra Knowles were after confidence-boosting finishes this weekend at the Ocala Jockey Club International, and they both came home with that plus blue ribbons on their bridles.
Kieffer led the CCI** with Debbie Adams' D.A. Duras, finishing on a score of 37.1, while Knowles topped the CCI* on Katherine O'Brien's Business Class on a score of 40.2.
Kieffer had to drop down a level with D.A. Duras when she fell off three times in competition and triggered a Fédération Equestre Internationale rule that mandates a pair requalify at a lower level, so she was pleased to get the completion and the win.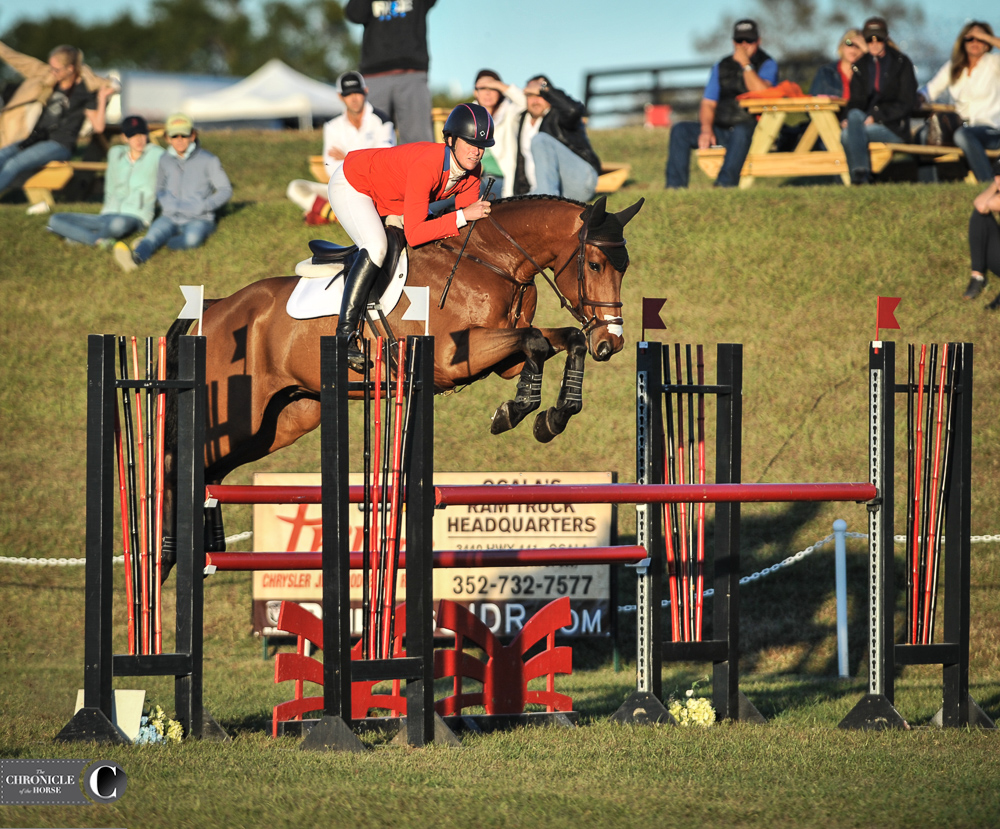 The gelding wasn't going to touch a pole over Chris Barnard's course today.
"He's a super horse, and he's an amazing show jumper. He went in there and jumped great," she said. He was calm and collected [this weekend.] It was a great way to end the season. It's a beautiful event. The cross-country's got a Kentucky feel to it. They've done a beautiful job, and it's going to keep getting better and better."
Watch Kieffer's round via EQSportsNet.

Knowles knew that Business Class could be competitive in the 93-horse one-star division, and she was thrilled to end the season on a win after she suffered several broken bones in a rotational fall in March and spent the majority of the spring out of the tack.
She completed the Pau CCI**** with her veteran partner Sound Prospect in October and finally felt like she was back in the groove on her younger horses this weekend.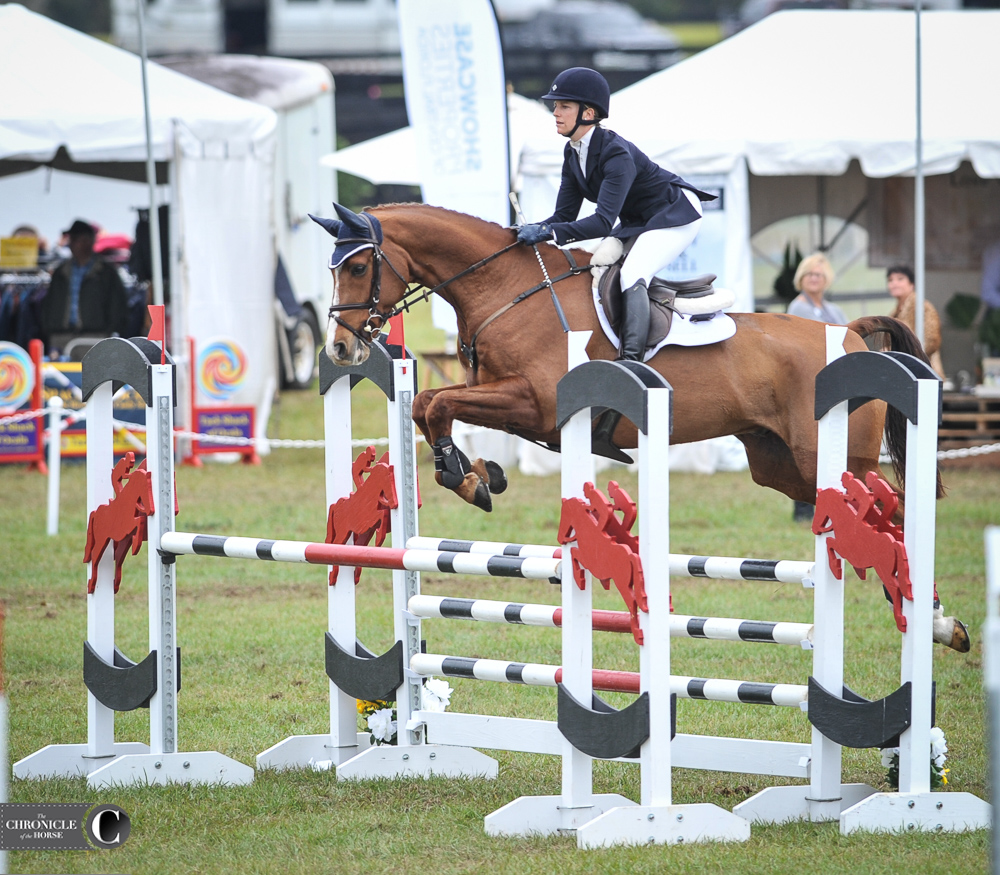 "It's been a tough year—in some ways it's been the best year of my career and life yet, and in some ways definitely the worst, but either way I learned a lot, and I feel like it all came together in this last month, between Pau and this. It made all the hard work coming back from this injury well worth it," she said. "[Business Class is] just a cool customer, so I think he's quite easy on himself. He doesn't try any harder than he needs to, but when it counts he puts in the effort. He felt great this morning."
Want more from the Ocala Jockey Club International? COTH staff reporter Lindsay Berreth will be on site bringing you news and photos of the event starting Friday at coth.com. Look for a full report in the Dec. 11 issue of The Chronicle of the Horse.
IMPORTANT LINKS: All the COTH coverage  |  full event schedule  |  live scoring  |  event website  |  live streaming via EqSportsNetwork (paid subscription required)
2017 Ocala Jockey Club International - Sunday Show Jumping
Lindsay Berreth / Nov 19, 2017 5:52 pm