Luhmühlen, Germany—June 16  
Bettina Hoy of Germany, who is currently enjoying a rich run of form, leads after the dressage at the Luhmühlen CCI**** presented by DHL and has a great chance of winning her home country's premier event, the fifth leg of the FEI Classics™, since triumphing here in 2005 on Ringwood Cockatoo.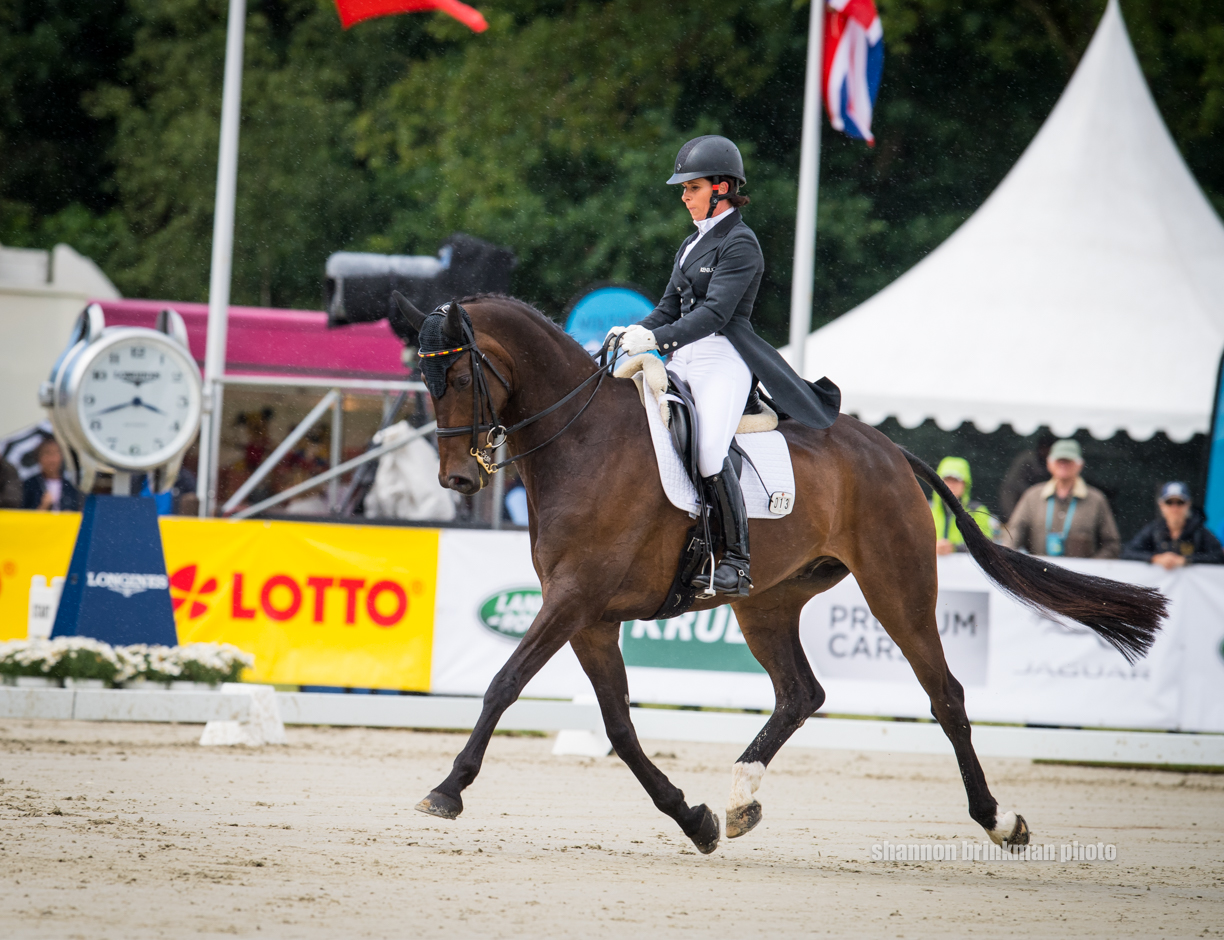 Triple Olympian Hoy, 54, who divides her time between competing, caring for her elderly parents and training the Dutch eventing team, is renowned for her artistry in the dressage arena and showed the way to younger riders with a mark of 36.0 on her 13-year-old Westphalian gelding Designer 10.
"Designer was really relaxed today. I was a little annoyed about the small fault we had in the first extended trot, but otherwise he felt great. In fact, the last trot was so good I almost forgot to halt for the final salute!"
Julia Krajewski of Germany, who made a sparkling four-star debut here last year when third on the athletic Selle Francais Samurai Du Thot, is second on 37.1 and U.S. rider Marilyn Little, riding the mare RF Scandalous, a newcomer horse to this level, is third on 38.0. Britain's Nicola Wilson conjured a mark of 38.7 on the lively black mare Bulana, a notably bold cross-country performer, for overnight fourth.
(Read all about Day 1 of dressage action, "Little Goes Into Day 1 Dressage Lead.")
Hannah Sue Burnett of the United States rode her test on four-star veteran Harbour Pilot and took over 10th place (44.5), while U.S. rider Will Coleman piloted OBOS O'Reilly into 19th (48.1). The other Thursday U.S. riders dropped a bit, with Sharon White ending up in 25th on Cooley On Show and Katherine Coleman standing in 40th with Longwood.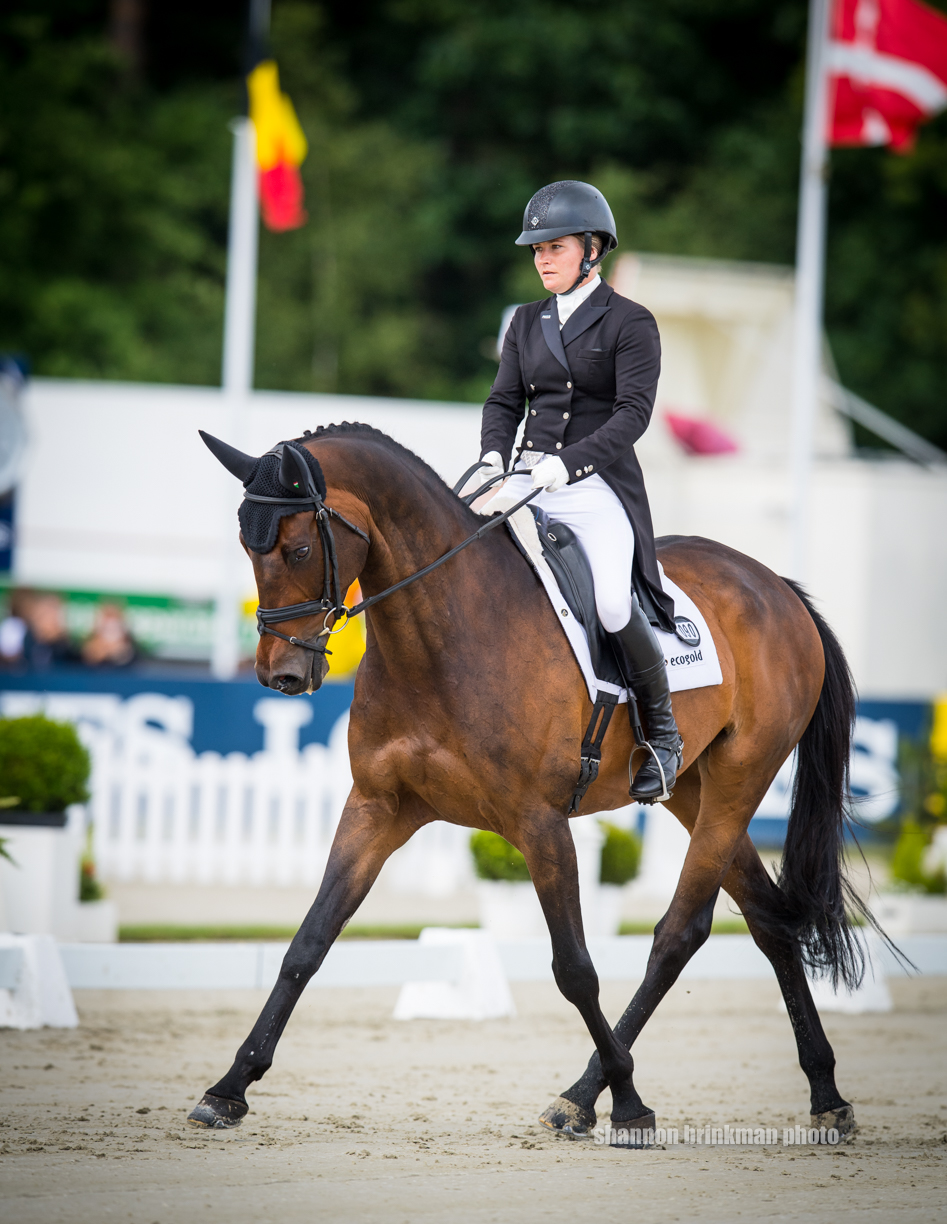 Michael Jung of Germany, the clear leader in the FEI Classics™ series, is not riding in the four-star at Luhmühlen, but Maxime Livio of France, currently second in the standings and winner of Pau and runner-up to Jung at Kentucky, is and is lying in 12th place on Opium De Verrieres. Badminton winner Andrew Nicholson of New Zealand, third on the Classics leaderboard, is 29th on Tesio ahead of what promises to be an exciting cross-country day.
"Everything has been built beautifully with some big jumps, which should not be underestimated. [New course-designer] Mike Etherington-Smith has created something very different, which has been positively received," said Hans Melzer, the German team trainer.
Important links:
Live stream

(through FEI TV, which is a

subscription service

)

U.S. riders' cross-country times: Sharon White/Cooley On Show (1:41 p.m./7:41 a.m. Eastern U.S. time); Katherine Coleman/Longwood (2:29 p.m./8:29 a.m. Eastern U.S. time); Marilyn Little/RF Scandalous (2:53 p.m./8:53 a.m. Eastern U.S. time); Hannah Sue Burnett/Harbour Pilot (3:29 p.m./9:29 a.m. Eastern U.S. time); Will Coleman/OBOS O'Reilly (3:57 p.m./9:57 a.m. U.S. time).
2017 Luhmühlen CCI**** and CIC*** Dressage Day 2
Molly Sorge / Jun 16, 2017 2:45 pm