Kalispell, Mont.—July 23
Tosca Holmes-Smith had big shoes to fill this year at the Adequan/FEI North American Junior and Young Rider Championships. Her sister Carmen Holmes-Smith won individual gold in the CCI* in 2016 aboard Spartacus, so she was hoping to carry on the tradition.
Lying third after cross-country, Tosca, 17, jumped a clear round on Fiat to capture individual gold. Alexandra Baugh earned silver on Ballingowan Pizazz and Mallory Hogan and Clarissa Purisima earned bronze.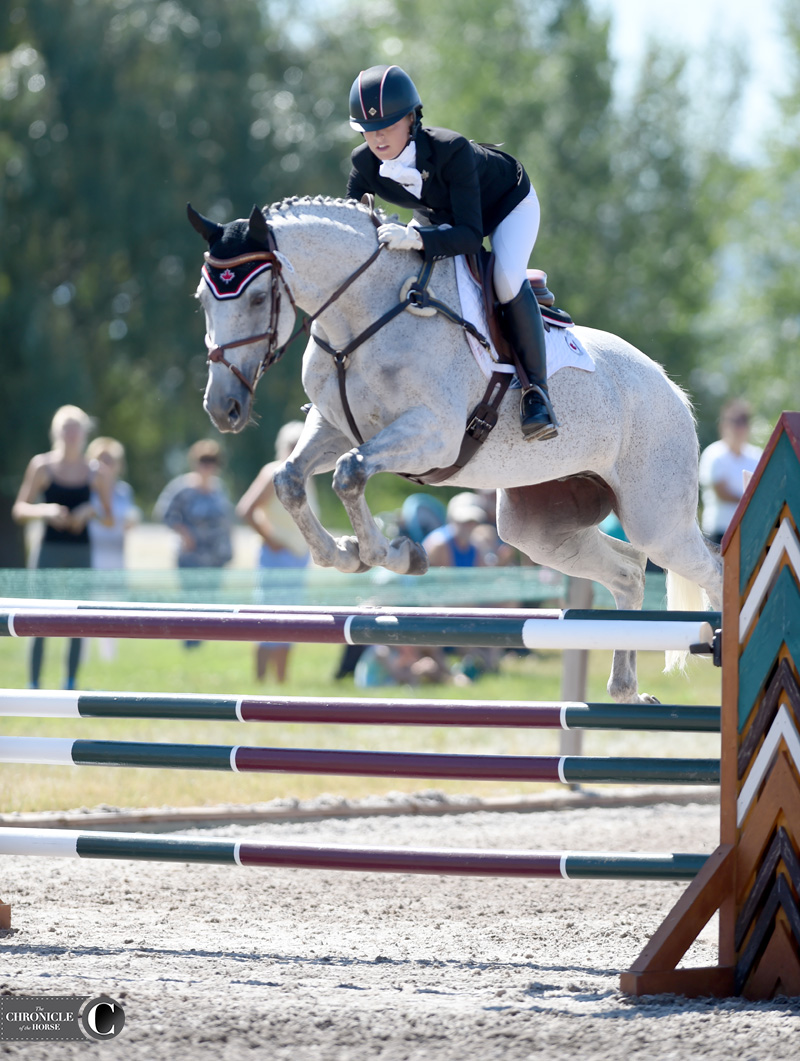 Tosca's family bought Fiat last year at Rebecca Farm and took him home. He'd only done training level, but he's since moved up the levels and completed a CCI* and four intermediate horse trials.
"He's very smart and sort of takes everything in stride," said Tosca. "We upgraded to prelim together and did the CCI* at Galway which qualified us for this, and this spring we upgraded to intermediate. He's just very consistent cross-country. He's a total machine."
Tosca's show jumping round was critical today to keep Canada on the podium, and with her clear round they secured team bronze (165.2).
"I was pretty nervous. He's a pretty good show jumper, and he tried really hard, but he can take a rail, so I wasn't completely in the clear," she said. "It was also a bit of pressure because the Canadian team was sitting in the bronze place, and it was sitting on my clear round. I was nervous, but I was so happy with him—he tried his heart out."
Baugh, of Area VIII, relied on "Mango's" upper level experience in their relatively new partnership. "He's amazing. He really takes care of you on course. He's not really an easy ride, but he will do it for you. He's had a lot of experience doing three-stars, so coming from that and having to learn how to ride him has been a little bit difficult."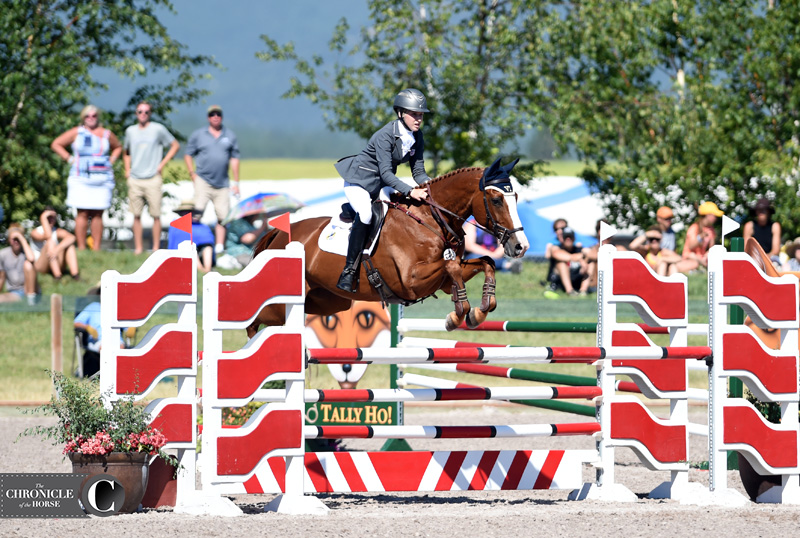 Hogan carried her team from Area VI (Delaney Vaden on Redrox Jazzman, Isabella Dowen on Lasse 73 and Kaley Sapper on Tuscan Sun) to gold (161.6), while Area II earned silver (164.1).
She said "Clarissa" was a bit amped up by the atmosphere surrounding the main arena.
"It gets to her and rattles her up a little bit, but today it was kind of for the better because she went in there, and she got riled up, but she stayed focused on her job," she said. "I asked her to do her job, and she just went to work and saved me a couple of times."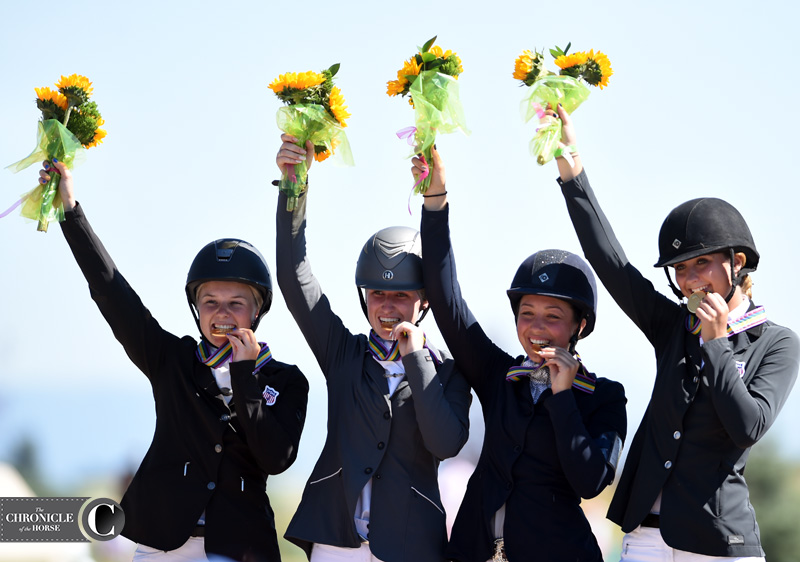 Vaden ended her weekend in eighth place. She earned team bronze last year, and was excited to make the trip.
"Our last show we were in last place, and here is being such a good boy. You just never know what's going to happen. You can only do your best," she said. "Jazz loves to show jump, and so do I. I was a bit tired myself and saw a few strange distances, but he pulled through and got it done. He's just amazing, and I'm just so happy to be here with my teammates. They have been incredible throughout this whole time, and it's just been an incredible experience overall."
While the team didn't know each other personally before training camp, they said they've made lifelong friends.
"Getting here the obstacle has sort of been myself—just me putting in the work everyday and practicing as much as I possibly can and getting all the help I can get. It's been amazing," said Dowen. H"aving a team is something I've never had in riding before, so it's cool how we came together and how we all support each other."
For full scores, click here.
Follow along with COTH this weekend at coth.com as we bring you all the news you need to know and tons of gorgeous photos from Rebecca Farm and the NAJYRC! We'll have a full report in the August 7 print edition of the Chronicle.