Lexington, Ky.—Nov. 3
Isha Swani was all smiles coming out of the final class of the low junior hunter division at the CP National Horse Show—it was the hack class, and her daisy-cutting horse Park Place trotted out of it with the win to secure the championship.
"I'm really happy, because we've been doing the 3'3"s all year and working really hard with my trainers Chris Payne and David Belford," Swani, 14, said. "We worked really hard for this."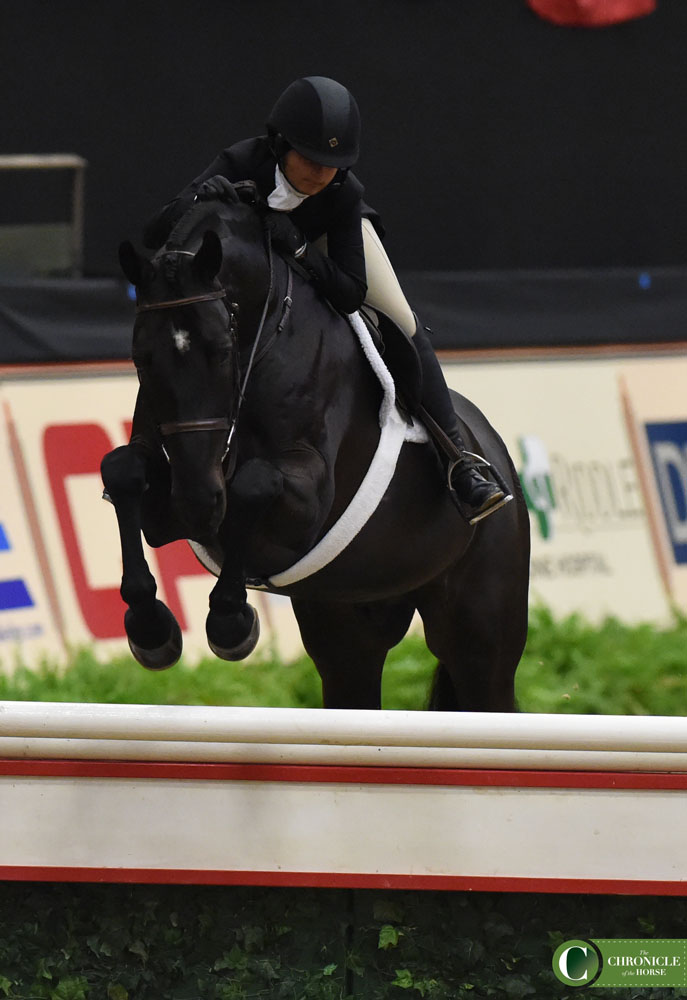 Swani, of Ponte Vedra Beach, Fla., guided "Parker" to first-, second- and third-place finishes in the three over-fences classes on their way to the tricolor. Swani has owned Parker for the past year.
"I got him last September and we connected the moment I got on him," Swani said. "So it's been like a dream."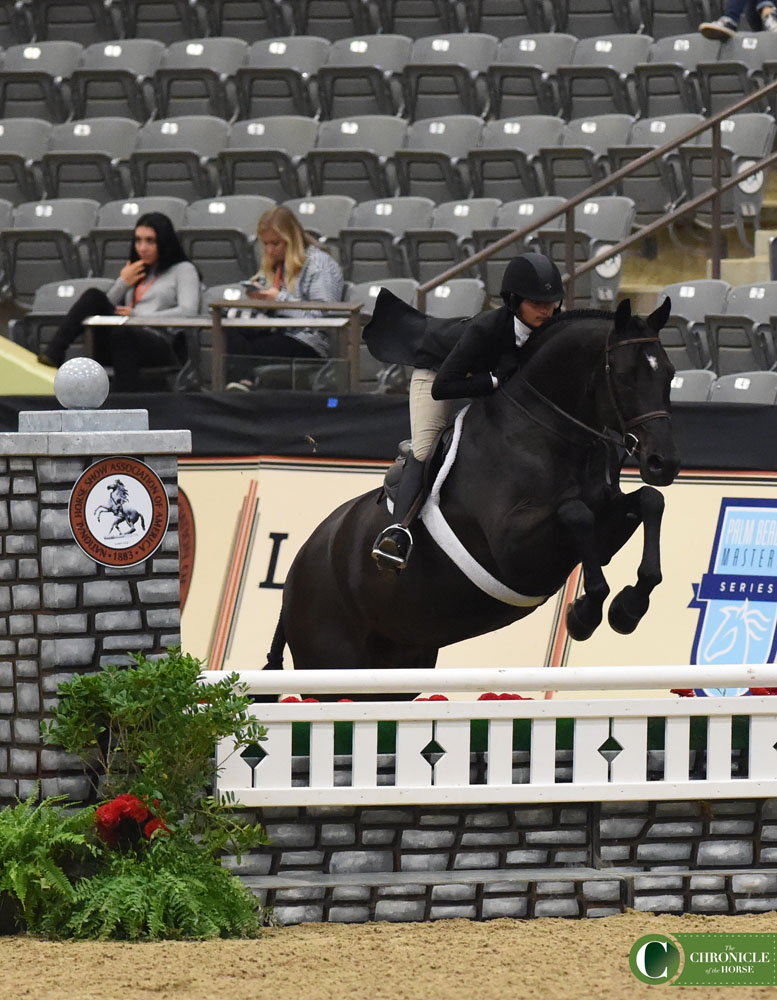 Perhaps the hardest part of winning the championship for Parker was donning his ribbon—it took about five minutes and the concerted effort of Swani and the presentation crew to convince the gelding to wear his award!
"He really is a snuggle bug once you get to know him but he's weird around his head," Swani laughed. "But I love him."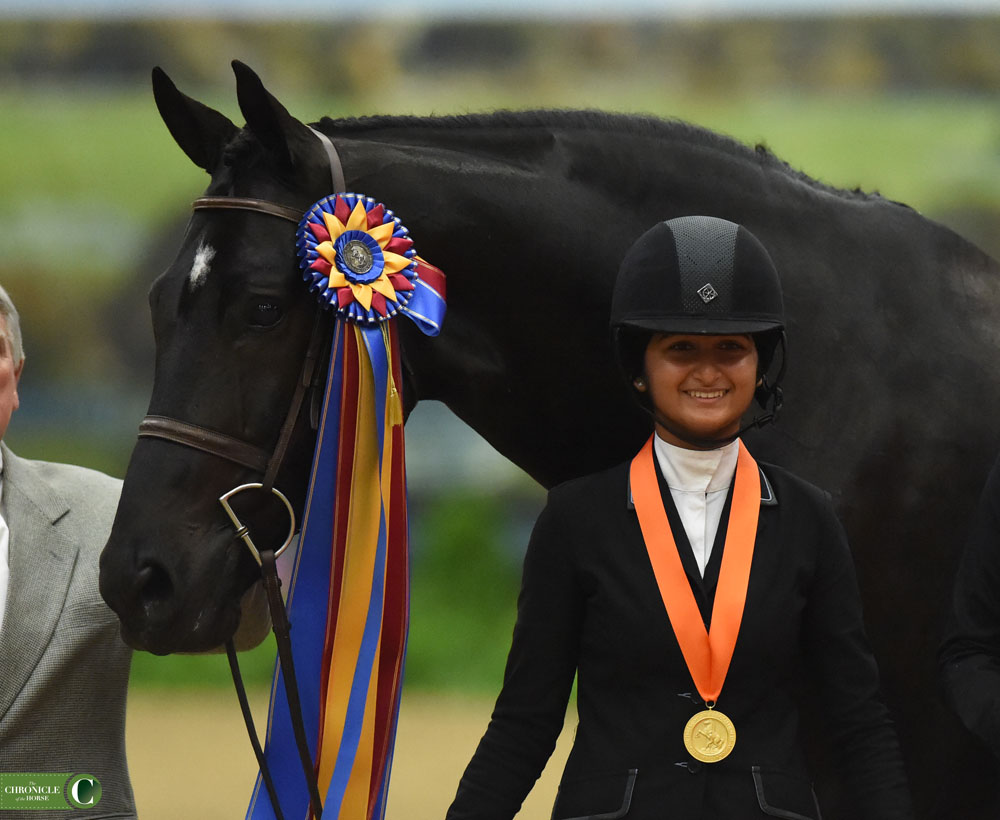 This marks Swani's very first tricolor from any indoor horse show.
"This is my first time going to the National Horse Show, so it feels great," Swani said.
Check back with the Chronicle for more from the CP National Horse Show!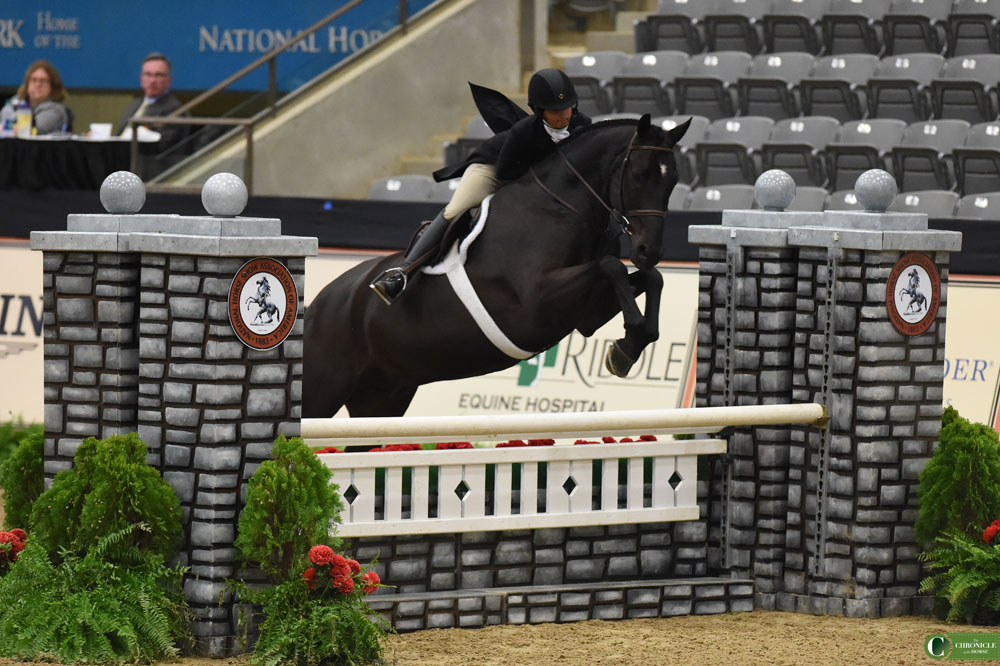 IMPORTANT LINKS:  All the COTH CP National Horse Show coverage  | What You Need To Know  |  live results/order of go  | live streaming  | show website