What happens when you've given up on a lifelong dream—shelved it and allowed it to gather dust—and then 36 years later that dream comes true?
Laurie Pitts, who has just landed in Rio de Janeiro to work as a groom for Australian show jumper Matt Williams at the Olympic Games, is finding out.
"It's always been a dream to groom at the Olympic Games. This has been missing from my resume," Pitts said. "I've done a lot of really big deal stuff, but never the Olympic Games. And I certainly didn't think it would happen this late in my life! I think I'll probably be the oldest groom there, but I am up for it. And I'm getting a chance to check that box off."
It's even sweeter to check that box off because in 1980 Pitts, who is now in her 60s, came so very close to achieving that dream. Back then, she was working for Conrad Homfeld grooming her horse of a lifetime, Balbuco.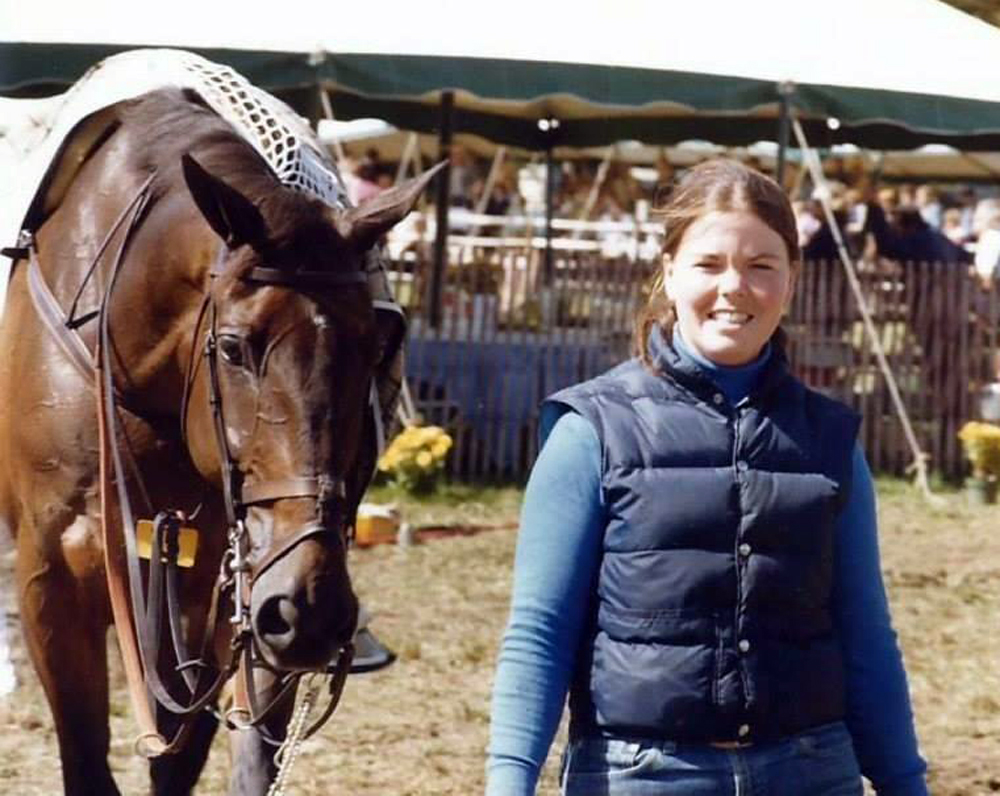 Laurie Pitts with Balbuco, her "heart horse," in the early 1980s.
She'd traveled to Europe with Balbuco in 1978, spending three months taking care him on that European tour that culminated in the World Championships at Aachen, where the U.S. team took bronze.
"In 1980, he won the [FEI World Cup Final, he won so many grand prixs. We were easily chosen for the Olympic team," Pitts recalled. "For a while, we were all excited about that. We sent in our measurements for our uniforms and all that kind of stuff. And then all of a sudden, we start hearing rumors that due to the Russian invasion of Afghanistan, President Carter was thinking about boycotting the Olympics. And that's exactly what happened.
"We were supposed to go to Moscow but weren't able to do so. They had kind of an honoring of the team at the Ox Ridge horse show that year, and I have a picture of that. And I didn't even get any of the team gear from the U.S. Olympic Committee. So all I have to prove that I was supposed to go to the 1980 Olympics is a couple of letters from corporate sponsors thanking me for my sacrifice. It was one of the biggest disappointments of my life," Pitts said. Homfeld chose not to attend the alternate Olympics that year in Rotterdam.
Balbuco was a 17-hand Thoroughbred with exceptional ability but a very quirky temperament. Pitts remembers her first day with him, just before they left for Europe in 1978—"It took me about 45 minutes to get his shipping halter on him because he didn't know me well, and he was very suspicious of people he didn't know. I actually had to get Conrad to come and put it on," she said. "But I spent three intense months with him in Europe and I fell in love with him and he got to know and trust me."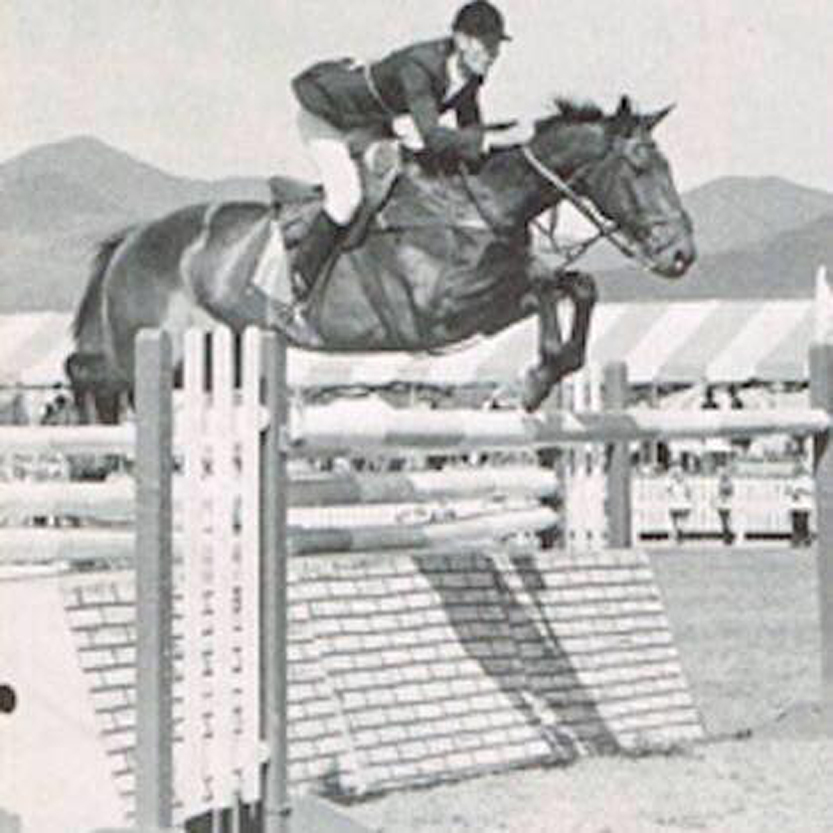 Balbuco and Conrad Homfeld. Photo courtesy of Laurie Pitts
Balbuco had a grand prix career that spanned 12 years and was named AGA Horse of the Year in 1979 and 1980. He was named to the Show Jumping Hall of Fame in 2009. But Pitts' time with him came to an end at the beginning of 1984. She was ready to stop traveling so much and was getting married.
Pitts spent the next 20 years away from the horse world. She worked a variety of jobs in the Richmond, Va., area—in a small animal clinic, running a parking facility, managing a Wendy's, as an acquisitions manager for a library. "And then I went to Upperville just to watch the grand prix in 2004. I ran into Katie Prudent and we talked and caught up," Pitts said.
Two weeks later Prudent offered Pitts a job in Middleburg, Va., as a representative of a footing company she was running. "I had gotten back in touch with a lot of my horse show friends, so I was kind of drifting back into the horse world. I thought it would be a nice bridge to the horse world," Pitts said.
From there, Pitts reconnected with Junior Johnson, who she'd worked with in the '70s. They started a training business together focused on the hunter breeding division, where Pitts' grooming skills were essential. But after 10 years Pitts was ready for a quieter life. She now works as an at-home groom for Kenny Wheeler Jr. at his Keswick, Va., farm.
It was at Upperville this spring that the Olympic opportunity began. Pitts ran into a friend and mentioned she was looking for some part-time work in addition to her job. 'Ronnie Beard called me a few days after Upperville, completely out of the blue," Pitts said. "I had no idea Ronnie even owned a horse for the Olympic Games." Beard is part-owner of Valinski S, the horse U.S.-based Australian rider Matt Williams is riding in Rio.
"It boggled my mind. I thought about it for 24 hours and called Kenny Jr. to see if I'd have a job when I came back. He said 'Go for it,' so I did! And here I am on my way," Pitts said.
"It is a little odd because I haven't been part of the process to get him to this point. I don't want to step on anyone's toes. I have no history with the horse, but I pick things up fast and I can get into a horse's head pretty quickly. Horses seem to like me and trust me. I think that part will probably go smoothly—it's just learned how Ronnie and Matt want things done. Ronnie and I have been friends for a very long time. I wouldn't do this for just anybody. It's the fact that Ronnie asked me that made it something I really wanted to do," she continued.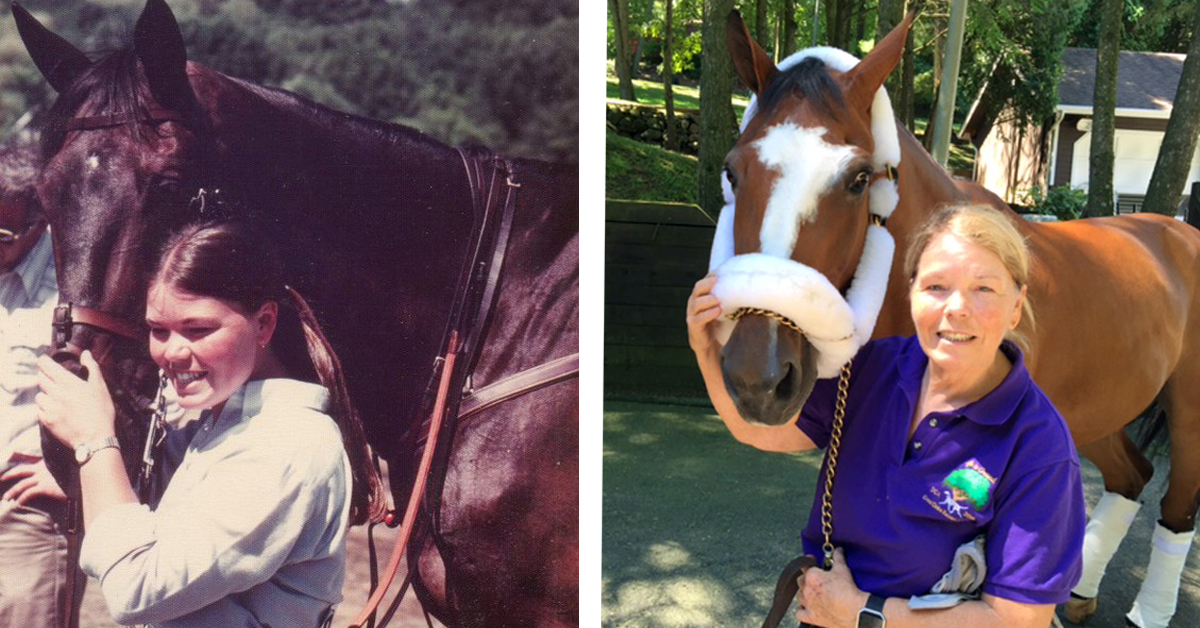 Laurie Pitts with Balbuco (left) and Valenski S. Photos courtesy of Laurie Pitts
"For sure I wish I had been able to go with an American team and especially with Balbuco because he was my heart horse, but to be able to go now is just amazing," said Pitts. "I worked hard in my grooming days, and the grooms didn't get as much recognition back in those days as they do now. Just to be able to say you went to a big championship like the Olympics was very important, so now I'll be able to say that I did that."
Laurie Pitts will be blogging for the Chronicle about her Olympic adventures in Rio—make sure to check back at the Chronicle's dedicated Olympic show jumping page to follow along.