Christina Curiale had a plan in 2012 when she went traveled from her home in British Columbia to Will Faudree's base at Gavilan Farm in Hoffman, North Carolina.
She'd work for a year learning the ins and outs of an upper-level eventing barn, then go home for college and get her bachelor's degree.
Nine years later, she's still at Gavilan Farm, serving as head groom of an 18-horse operation.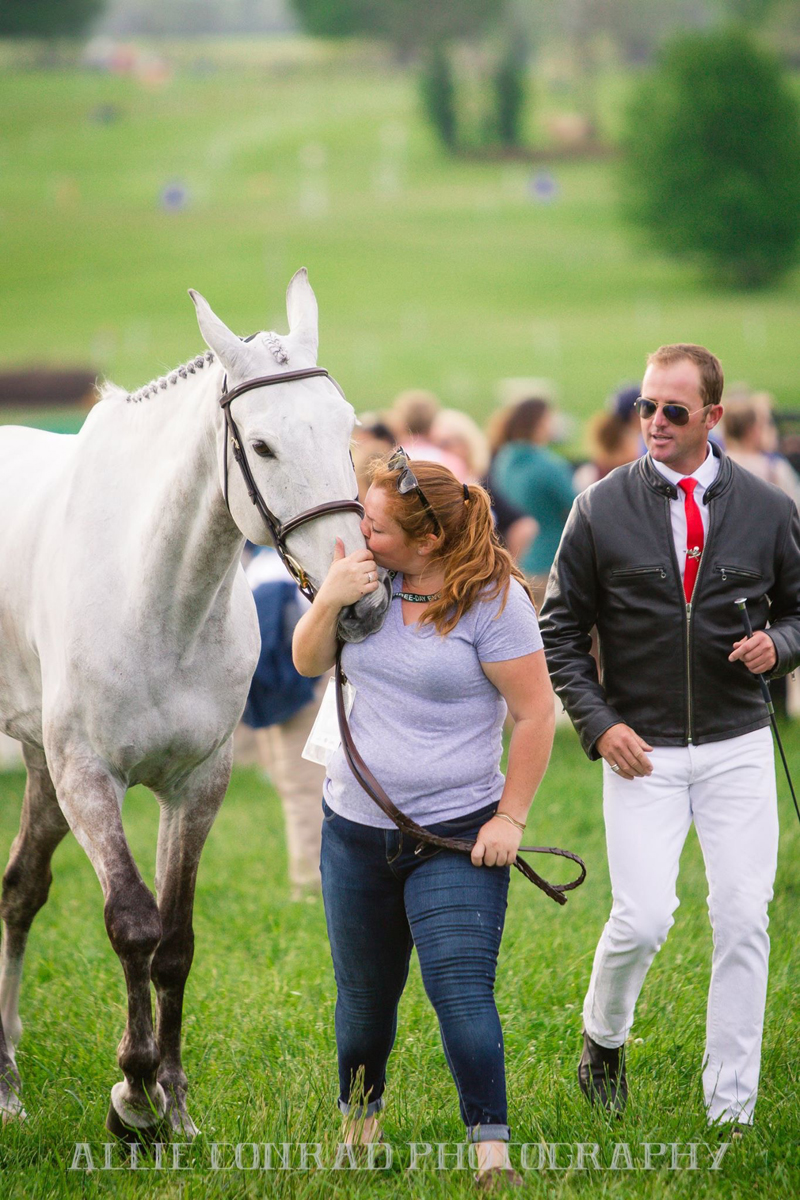 "Christina loves the horses, and she takes a lot of pride in her work and in presenting them, and it shows," Faudree said. "We have a fun friendship as well as a boss/employee relationship. She loves them all. One of her best attributes is that she meets every horse as an individual. She understands their personalities, and she develops a partnership and relationship with each horse. They're not just a number for her."
Curiale, 28, grew up in Kelowna, B. C., and got into horses through a friend of a friend. She went to camp to ride and later picked up eventing at the same barn, training with Canadian high performance rider Lynda Ramsay and then Shannon Thompson.
She groomed for a friend at the 2009 and 2010 North American Junior and Young Rider Championships and spent time with the team at Canadian five-star rider Rebecca Howard's base in North Carolina, where she decided she'd like to try the working student route.
To support herself during a working student position, Curiale worked on a movie set in her hometown.
"They were filming the 'Flicka' movies. They did three of them, and they filmed at my barn," she said. "I worked on the set decoration crew for six weeks. My horse was an extra in the film. It was a really neat experience."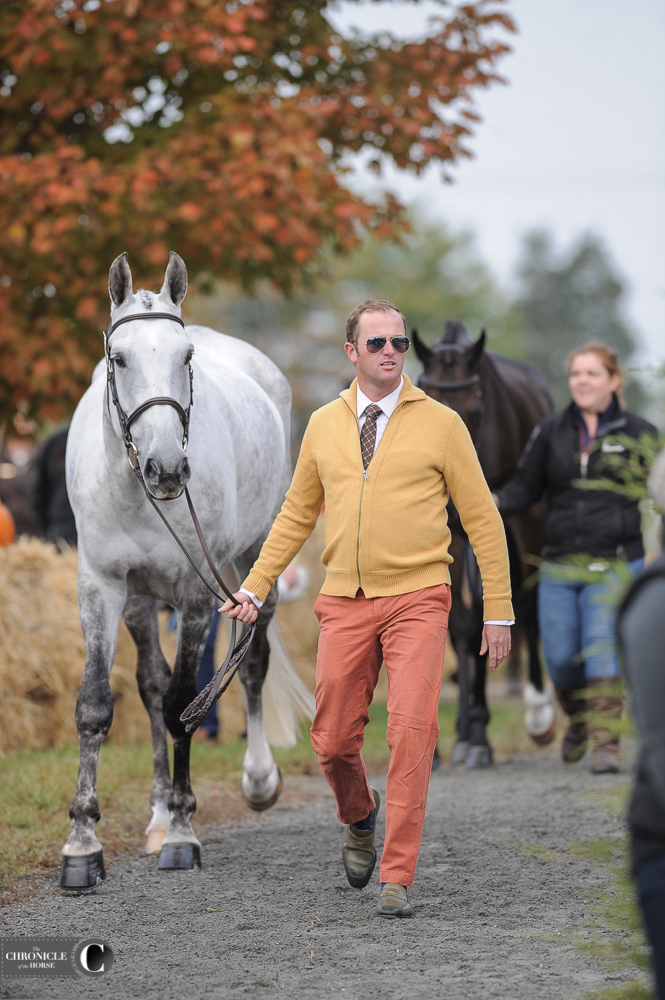 Curiale began training with Faudree when she was 19,  but after six months, she was short on funds. That's when Faudree hired her as a groom.
"Christina is awesome," Faudree said. "I have so much trust and confidence in her. She was educated by my longtime groom and friend and barn manager Nat Varcoe-Cocks who still works for me as well. Nat stays at home and is the barn manager.
"[Curiale's] gone from a kid to a respected, responsible human being," he continued. "She's part of the family. Everybody that is involved here, we have a real good, strong bond between all of us. We take our jobs very seriously, and we all know what our jobs are, and we have a lot of fun along the way. I've seen her grow in all areas of her life. She's a really dedicated, hardworking individual. If she struggles with something, she puts the time in to figure out how to do it better. We have a lot of fun, and we work hard."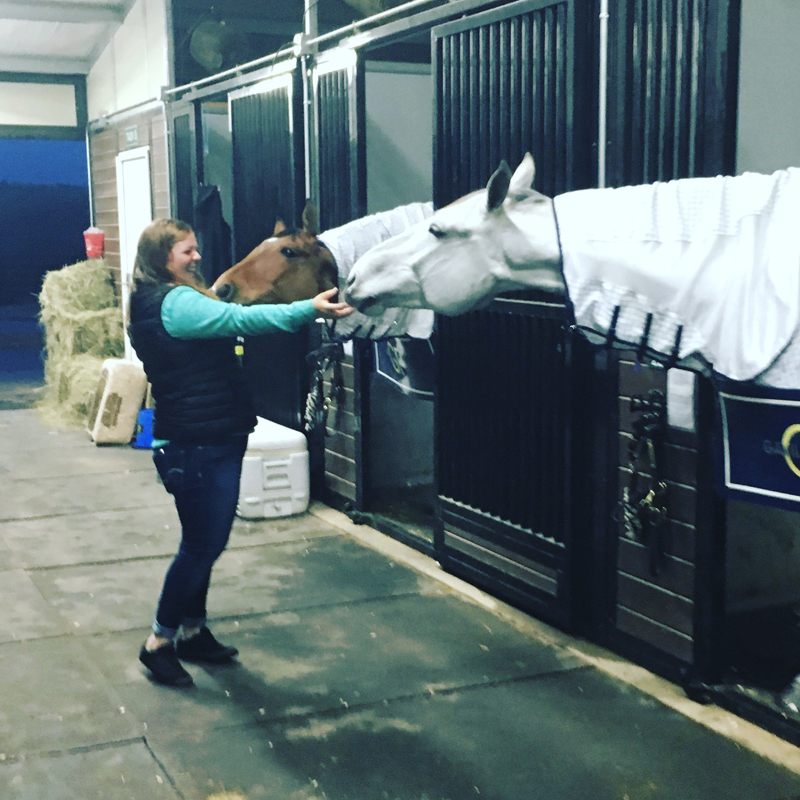 Curiale, who competed to preliminary, doesn't ride a lot these days but does help out with canter and gallop sets if needed. She enjoys being on the ground though.
"I competed when I was a working student, but I sold the horse so I could be Will's full-time groom," she said. "For right now, I'm really happy doing this. I really love grooming and getting to know Will's horses."
She describes herself as very organized, so things are always in their place at the barn.
"I can't deal with clutter," she said. "Blankets are always folded properly. After the horses have been groomed, we always put their halters up and roll their lead rope properly so we know which one's been groomed, and I just think it looks nicer. Making sure the horses are groomed properly every day, making sure things are normal, there's not cuts or skin crud that's popped up. Keeping the tack room organized and cleaned and trying to get through the bridles as you use them. I like everything to look neat because it makes my brain function better. If it's cluttered, I start to get stressed out."
Her barn favorite is Pfun, Faudree's five-star horse. "Pfun has been my favorite for a very long time. I just adore him. He's been with us for most of the time I've been here, so I know him the best," she said.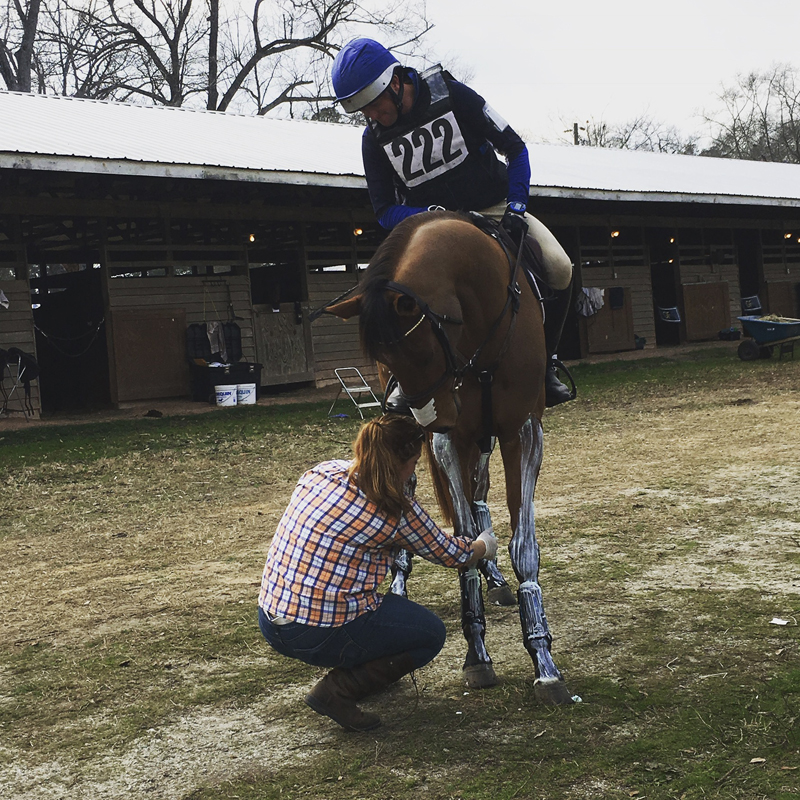 And what's her secret for keeping the gray clean?
"Lots and lots of purple shampoo!" she said. "I'm pretty lucky because he does keep himself pretty clean for a white horse. When we're at home I let him be dirty and don't worry too much about it. At shows I just make sure I keep him covered all the time. I wash his tail, and I'll try to keep it in a bag the week leading up to a show. I use a lot of Orvis. He'll get rubs really easily, especially as he gets older, so making sure his coat is conditioned and that he's groomed properly every day to help keep the oils going in his coat."
Curiale describes the vibe at Faudree's barn as fun with a lot of laughter. She enjoys watching Faudree work with the horses and treat them as individuals.
"He's an amazing boss," she said. "He's so good to us. We're very efficient. He comes to the barn at 8 or 8:30 every day and gets on the first one. Everything here just runs so well. He's really easy to talk to and make a plan. We have a lot of fun."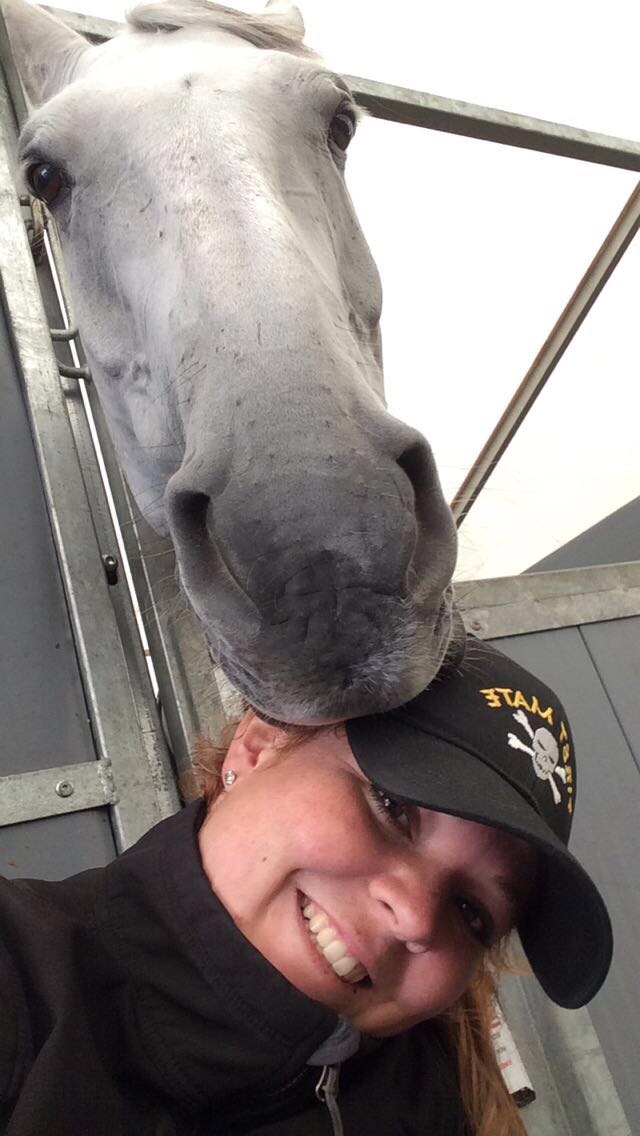 "[Faudree's] very competitive, but he'll always put the horse first," she added. "He's such a good horseman and is so good at listening to his horses and knowing exactly what they need on that day. . . . He wants to go out and do well, but at the end of the day, it's about bettering the horse for the next time you go out and making sure they're really well-educated and that they're going to be ready to go for the future."
Curiale's favorite part of the job is going to the competitions, and she counts the Land Rover Kentucky CCI5*-L and Aachen CHIO (Germany) as favorites. But, she said, watching her charges grow and succeed is just as rewarding.
"Will's had Pfun for so long and has brought him up from preliminary to five-star. That's so rewarding to watch and be there every step of the way. I love being with the horses throughout their careers and seeing them change year by year," she said.
---