Tokyo Olympic team gold medalists Laura Collett and London 52 of Great Britain swept into the lead at Badminton Horse Trials (England) on Friday with a superb dressage performance that earned a score of 21.
Collett's test earned three 10's, for extended trot, canter and halt, giving her a 2.4-penalty lead over her Tokyo teammate, Thursday's dressage leader Tom McEwen on Toledo de Kerser. The score was a personal best for Collett and "Dan" at a CCI5*-L, just besting the 21.3 that helped them win Pau (France) in 2020.
"This is what you dream of," an emotional Collett said. "He is just so nice to ride."
Collett said she has changed her approach on the bay gelding she co-owns with Karen Bartlett and Keith Scott.
"I hold my hands up about Tokyo [where she felt their mark was under par]," she said. "I've been varying his routine with a lot of hacking and polework. It's about keeping him 'with' me. He's a funny horse—he now thinks one-day events aren't worth bothering with. He likes showing off!"
This is the first visit to Badminton for Dan, a 13-year-old German-bred Holsteiner (Landos—Vernante, Quinar Z).
"Tomorrow is a whole different ballgame," Laura said of the five-star cross-country. "It's very well-built but there is a lot to do out there."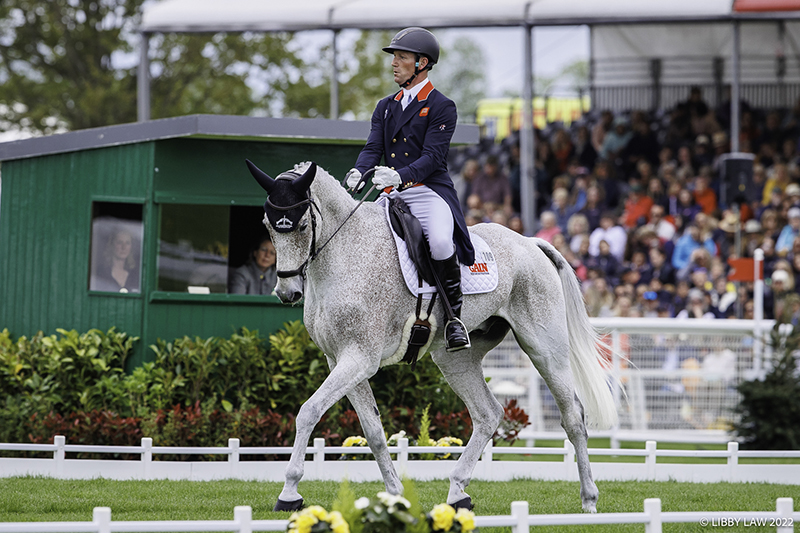 Friday's rides didn't disrupt the top of Thursday's dressage leaderboard too much. Aside from Collett taking the lead, fellow Brits Oliver Townend and Ros Canter snuck into the bottom of the top 10.
Townend sits tied for sixth on his Thursday ride, Swallow Springs, and is now tied for eighth on his Tokyo Olympic gold medal partner Ballaghmor Class (25.9), with whom he won the Land Rover Kentucky Three-Day Event CCI5* last year and finished second at Badminton in 2019, the last year it ran. As the winner of Kentucky in 2021, when neither Badminton nor Burghley ran, Townend's goal of a Rolex Grand Slam (winning Kentucky, Badminton and Burghley) is very much in play.
Canter took the No. 10 spot with five-star first-timer Lordships Graffalo on a score of 26. She also sits in 12th with her reigning world champion Allstar B, on whom she scored a 26.4 on Thursday.
"I'm absolutely over the moon," Canter said. "Graffalo is only rising 10 so he's a very green horse. He's come up through the levels during COVID, so has seen very little of this kind of atmosphere before. I was busy trying to quieten everyone down but he didn't bat an eyelid—I don't know why I bothered. He's such a professional and just takes everything in his stride."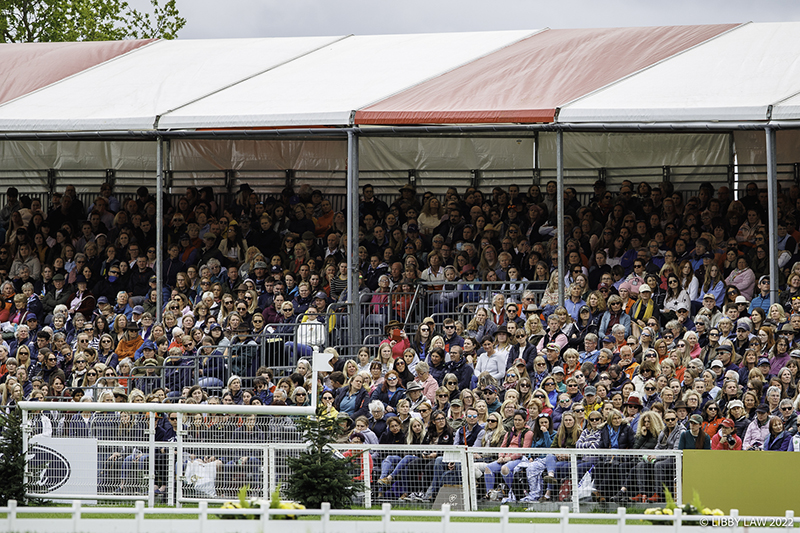 At the conclusion of dressage, Tamie Smith and Mai Baum remain the top-placed North American riders, dropping one place to sit in fifth on their score of 25.3—4.3 points off the lead.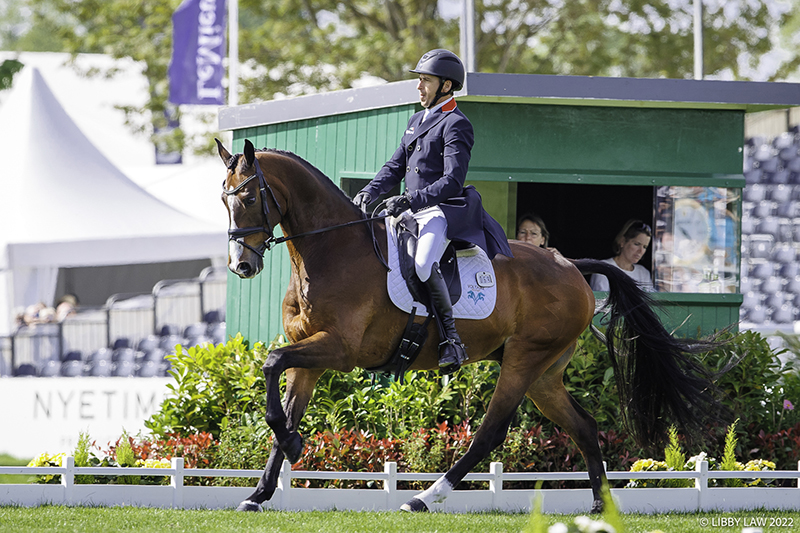 The last of the North American riders went Friday in what is the first Badminton appearance for each of them.
Of the group, U.K.-based Canadian Mike Winter scored the best, slotting into 51st aboard El Mundo on a score of 34.6—13.6 points off the lead.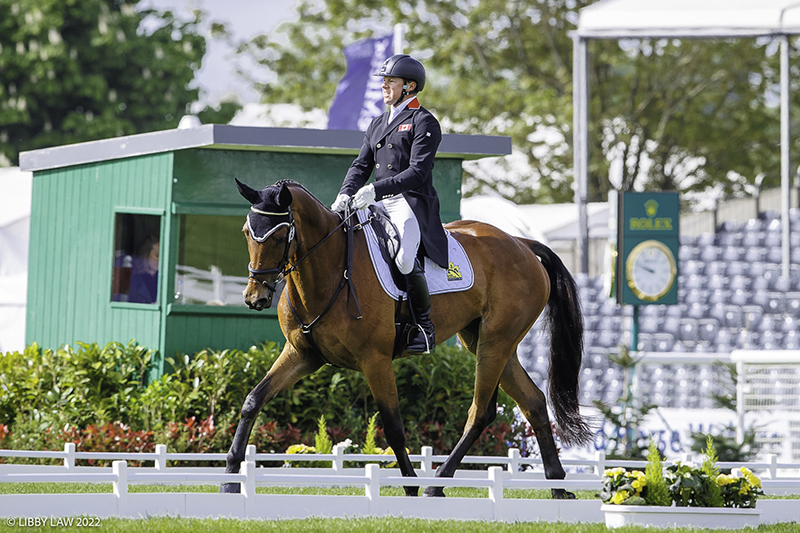 Fellow Canadian Karl Slezak is tied for 68th on Fernhill Wishes with U.S. rider Lillian Heard and LCC Barnaby on a shared score of 37.8; Pennsylvania-based Australian Dom Schramm is 75th on Bolytair B (39.0), while the last of seven U.S. riders competing here, Emily Hamel, and her partner Corvett sit 77th (39.5).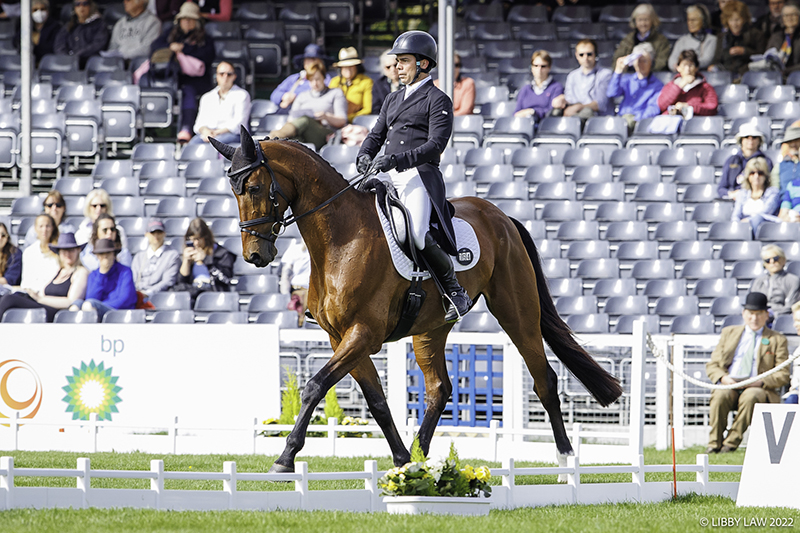 Eighty-two horses will move on to cross-country, which is slated to run from 11:30 a.m.-5 p.m. local time (6:30 a.m. to noon Eastern Time) in front of a sold-out crowd.
Click here for complete dressage results or here for everything you need to know to follow Saturday's cross-country action live.