Sept. 21—New York City
Mimi Gochman took over the Wollman Ring during the Rolex Central Park Horse Show aboard her mare, Avoloma BH to win the $5,000 Junior/Amateur 1.20-Meter Jumper Speed Class. Sixth to go in the order, Gochman kept all the rails up and whizzed through the timers almost 3 seconds faster than second-placed Alex Crown on Quentucky Jolly, with Gochman's sister Sophie Gochman taking third on Wirina.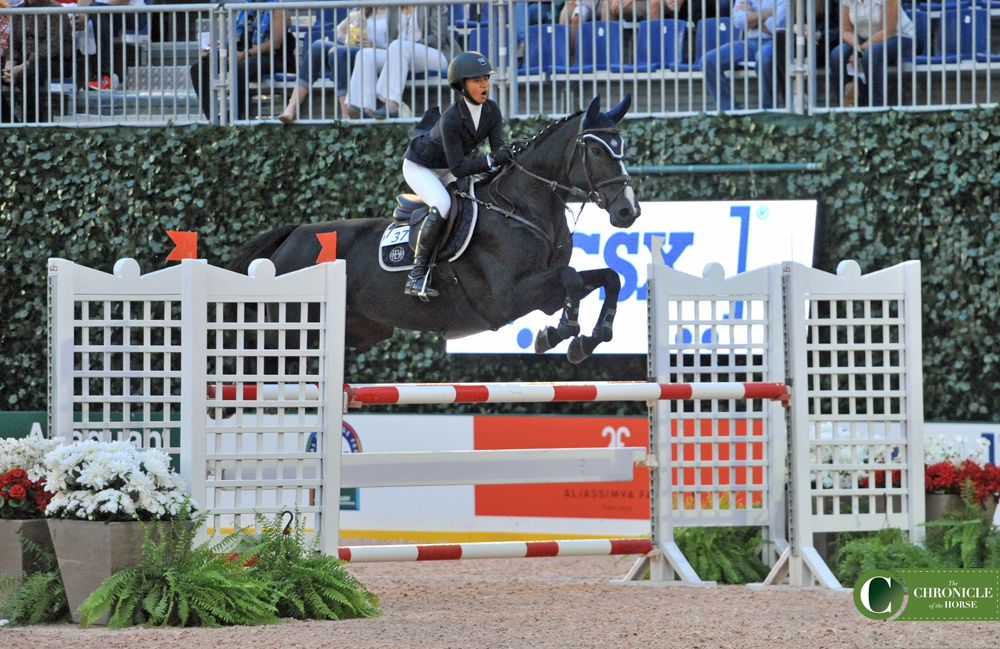 We sat down with 13-year-old Mimi to get a little more information on the West Palm Beach, Fla., rider and her partner.
• Mimi lived full time in New York City until a few years ago, and she frequently had birthday parties in the Wollman Rink. "It's amazing to see it transform from a freezing ring into an amazing arena," she said.
• Mimi and Avoloma BH paired up a few months ago, taking over the ride on the 12-year-old Dutch Warmblood mare (Quasimodo Z—Voloma, Hors La Loi II) who was previously ridden by Swiss show jumper Daniela Krebs.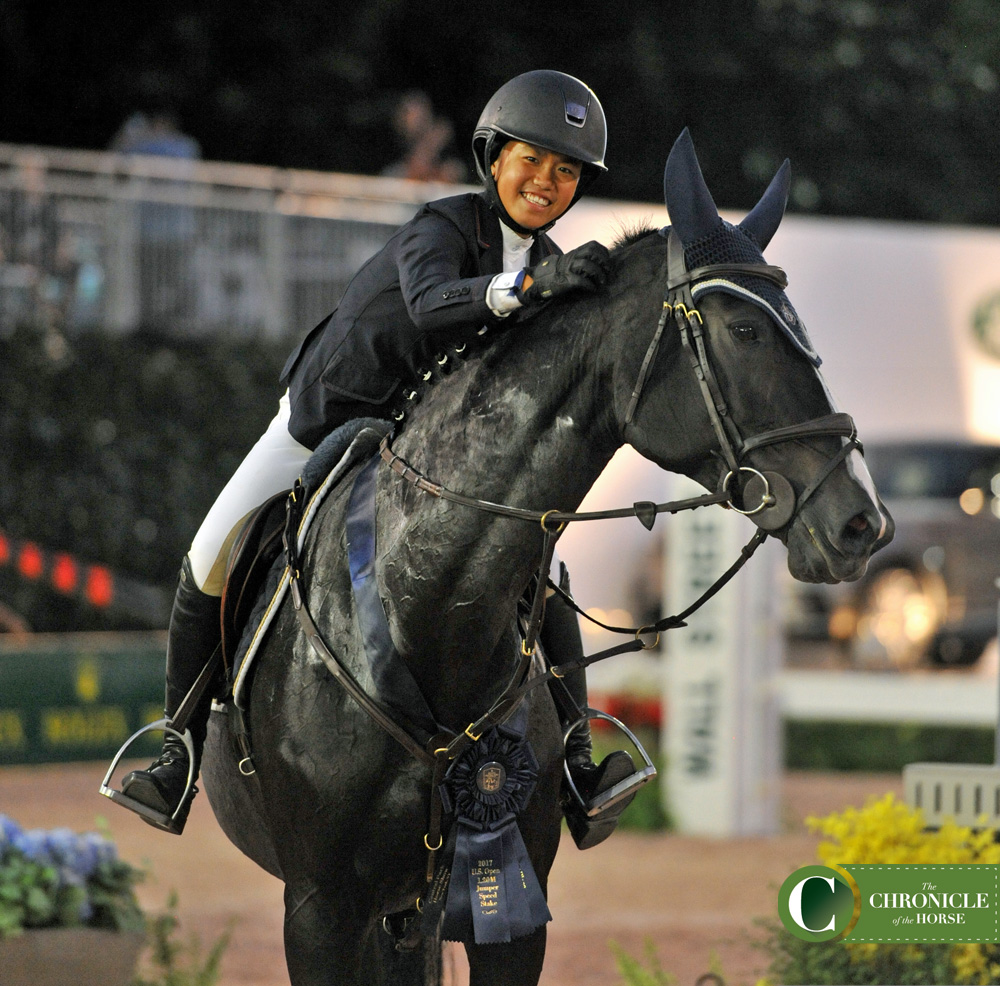 • Avoloma BH (the BH stands for her family's farm, Baxter Hill) goes by Paloma in the barn, but it's not clear where that came from. "Paloma means bird in Spanish, and she might have the name because she flew from Switzerland like a bird," said Mimi. "But other people from the barn say it's because she flies over the jumps. I like the 'flies over the jumps' theory better."
• Overall Paloma is a pretty relaxed character—she goes in a snaffle—but she definitely lights up in the show ring. "She likes to go home and be a whole new horse," said Mimi. "But at horse shows she's got a lot more blood. She's good at everything."
• Paloma is a social butterfly. "I rode back to the barn before Sophie and [trainer Amanda Derbyshire] did, and she started whinnying and got a little nervous," said Mimi. "When she's in her paddock she whinnies when someone else passes, and at home she likes to have her two friends next to her in her stalls. Her very best friend is Luibanta BH [Derbyshire's mount for the feature class at the Rolex Central Park Horse Show.] She likes mares a lot."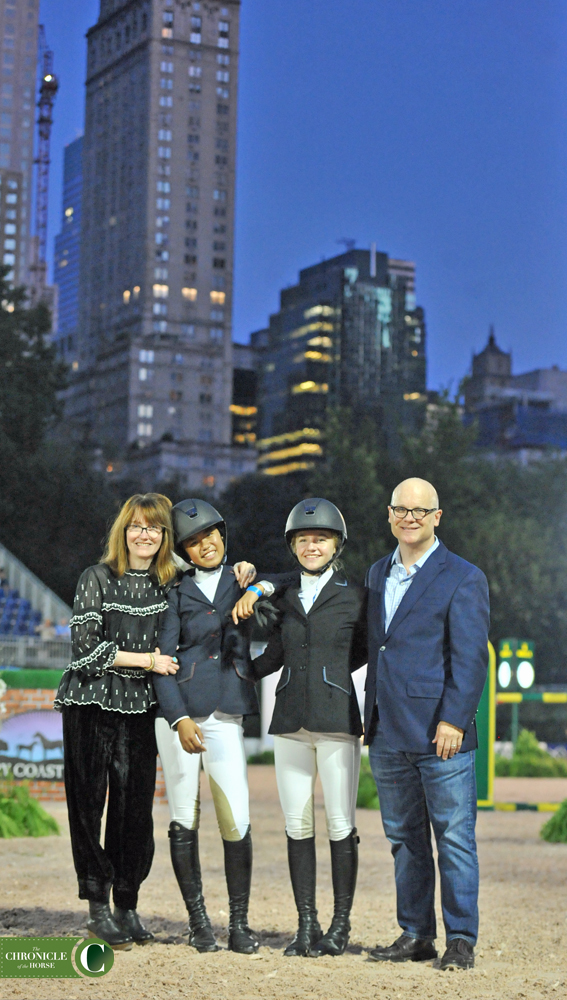 •While in the past Mimi also competed in the hunters at Central Park, this year she's sitting out in order to head to Lexington, Ky., where she'll be competing in the ASPCA Maclay Region 4 Qualifier.
For more in-depth coverage from the fourth annual 2017 Rolex Central Park Horse Show, check out the October 9 issue of The Chronicle of the Horse magazine.
Want to know when each class goes and where to watch the livestream? We've got that information for you!
You can see full results from the Rolex Central Park Horse Show here. 
Follow along with all the action from the Rolex Central Park Horse Show with the Chronicle, and make sure you're following us on Facebook, Twitter and Instagram at @chronofhorse.