Lexington, Ky.—Aug. 11
As early as the first braid knotted and the first shampoo bath given, Kat Fuqua's week had already turned tricolor. On Aug. 7, Fuqua and Prestige opened up USEF Pony Finals by earning the first championship of the 2019 edition in the large pony division. Then she was ecstatic, taking her fancy and technically green pony in the regular division and topping 146 other ponies.
But fast forward to the closing day of Pony Finals. After all the hunter and jumper divisions had dwindled down, everyone's focus shifted to the Alltech Arena for the Marshall & Sterling USEF Pony Medal Finals. Around 200 riders made their way through the tunnel and into the large stadium, including Kat on "Prince." And just like earlier in the week, Fuqua and trainer Jimmy Torano trusted the 8-year-old Belgian Riding Pony (Ive Van De Delthoeve—Bichette Du Moulin De Pierres) to step up to the plate.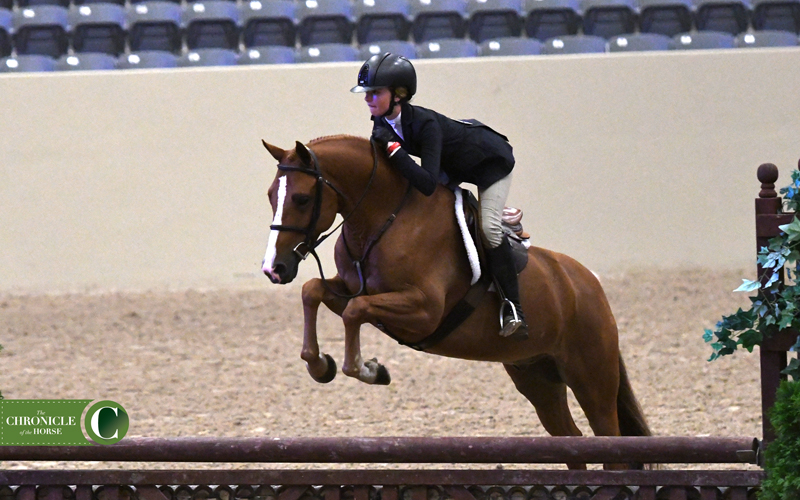 "For me I think he's the best one," said Torano. "He hasn't missed. He's been champion every week. He won Pony Finals. He won both weeks at Lake Placid [New York]. So I mean, he's a rock. He's steady as they can be. He's a beautiful jumper. He's a beautiful mover. And he came in here today, and he did the medal, and he looked like he was an equitation horse. As a large pony, there's nothing he can't do."
For Torano, there isn't anything the 12-year-old can't do either.
"She's a talented kid," said Torano. "She's a sponge. You can tell her things and she will go out there and execute what you tell her to do. It really makes my job easy."
After hundreds of rounds and three height changes, the judges called back the top 20, with Fuqua in the lead.
"The first round I wasn't too nervous because I'd already been champion," said Fuqua. "So I was just going in to have fun. But the second round I was definitely a lot more nervous. I just trusted him and talked to him and tried to relax."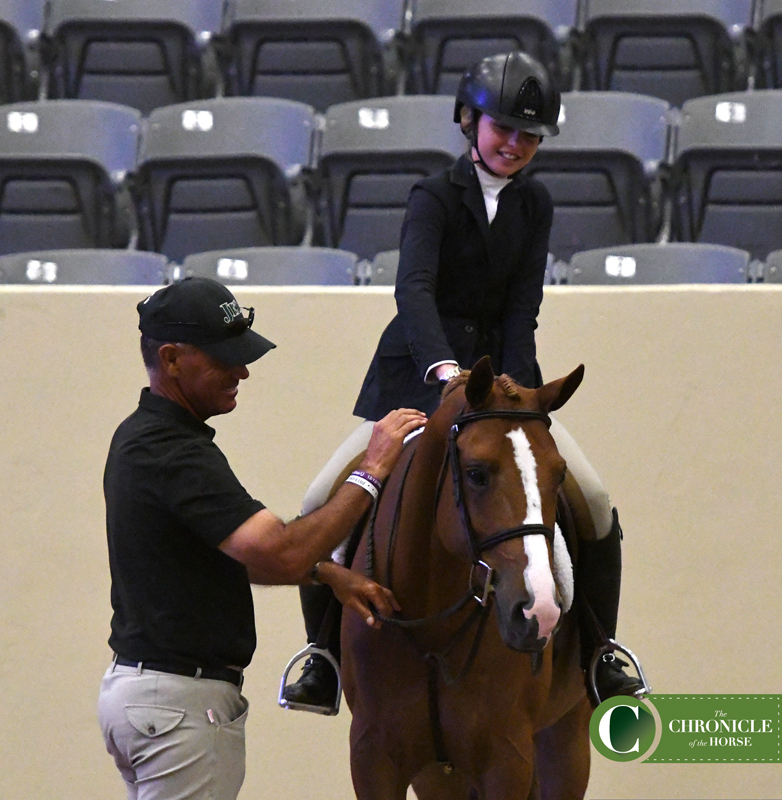 Torano devised a simple plan to maintain the lead, and boy did Fuqua execute.
"I told her, 'Really all we need to do is hold onto our lead. We came in on top, all we needed to do was hold onto our lead,' " said Torano. "I got to say, standing in the lineup, the trainers were all very nervous. Actually, I was pretty calm. I was pretty confident that she had won. She won the first round, and she nailed the second round. There was one spot where there's a possible inside turn and we went around. In my opinion, all we had to do was hold onto our lead. And the round was so beautifully ridden and so beautifully executed. I was pretty confident she had won the class."
And Torano's confidence didn't betray him as the announcer declared Fuqua the winner above Maddie Tosh on Bit Of Love.
"I was really shocked," said Fuqua. "I was really, really happy. It was just like a big relief. It feels amazing, especially with Prince."
A week book-ended by tricolors—the Fuqua way.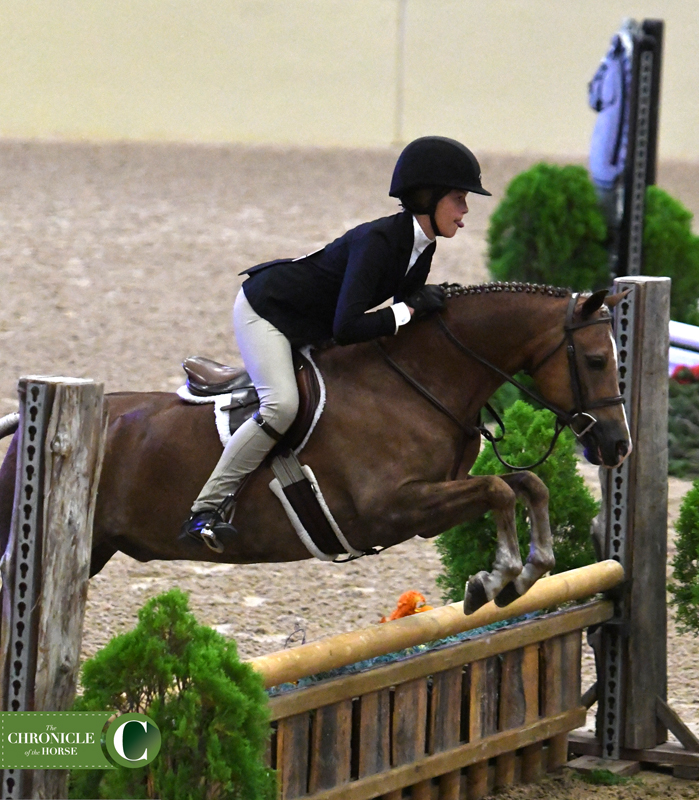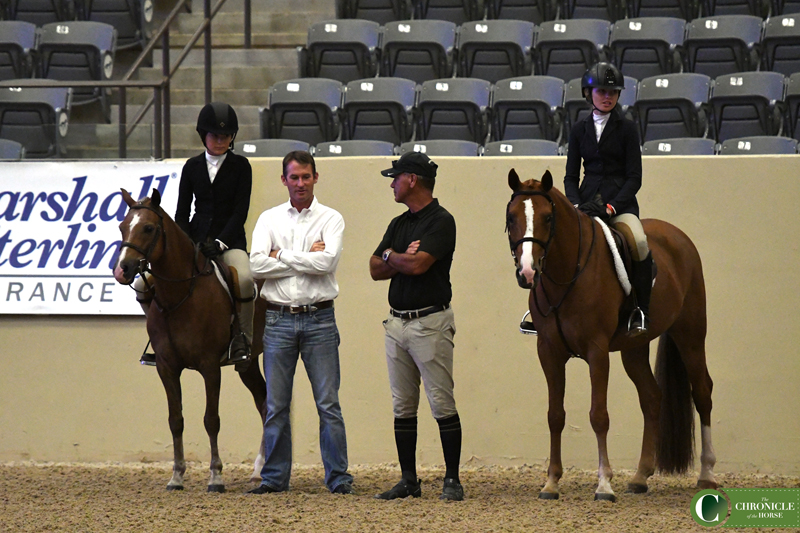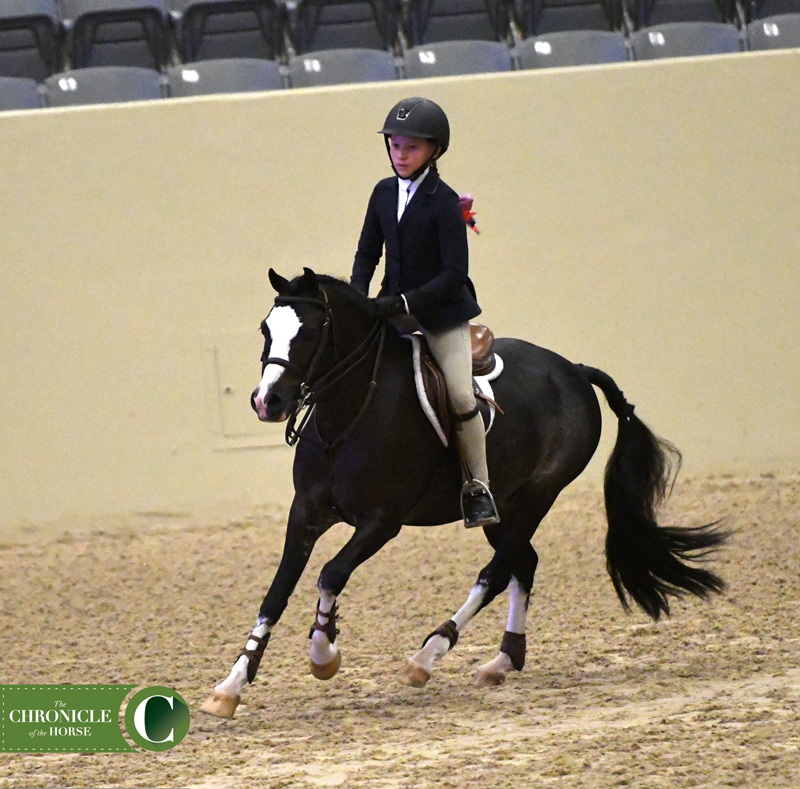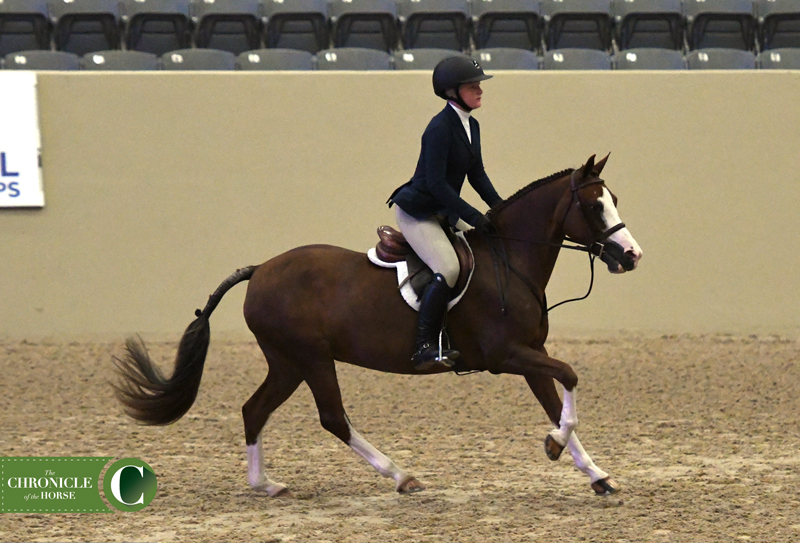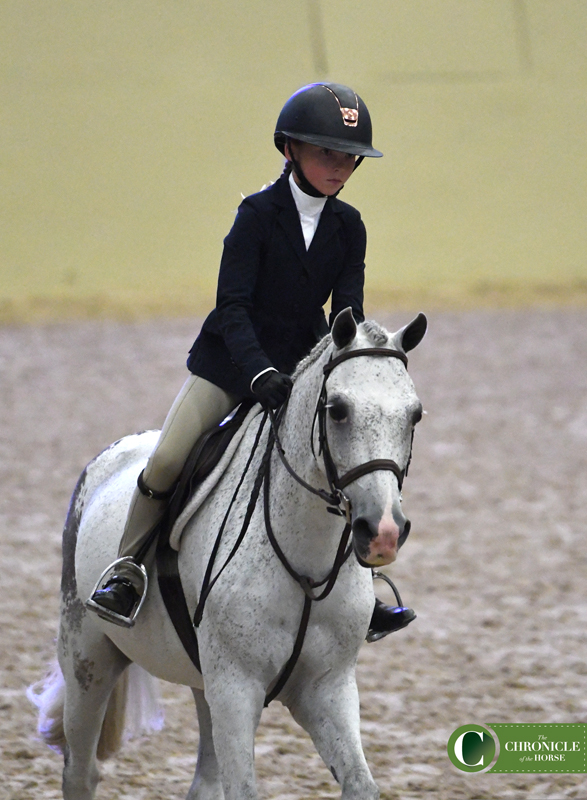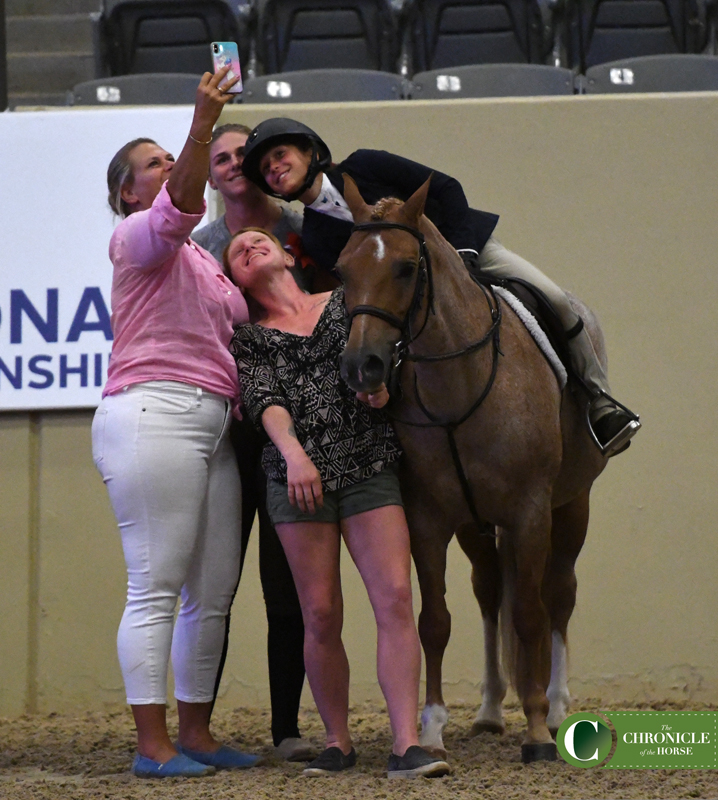 The Chronicle will have reporters on-site at the Kentucky Horse Park to cover all of the action and bring you stories, news and photos from USEF Pony Finals. Check in at coth.com and make sure you're following us on Instagram and Facebook. Don't forget to pick up a copy of the Sept. 2 issue for more in-depth stories from the winners.

Important Links: USEF Pony Finals official website | Results | The complete schedule of classes and social and educational activities | Live streaming from USEFNetwork | All of the Chronicle's coverage