Multiple news outlets have reported that Princess Haya bint Al Hussein, the former president of the Fédération Equestre Internationale, has fled the United Arab Emirates with her two children, reportedly seeking asylum. She is also seeking a divorce from her husband, Sheikh Mohammed bin Rashid Al Maktoum.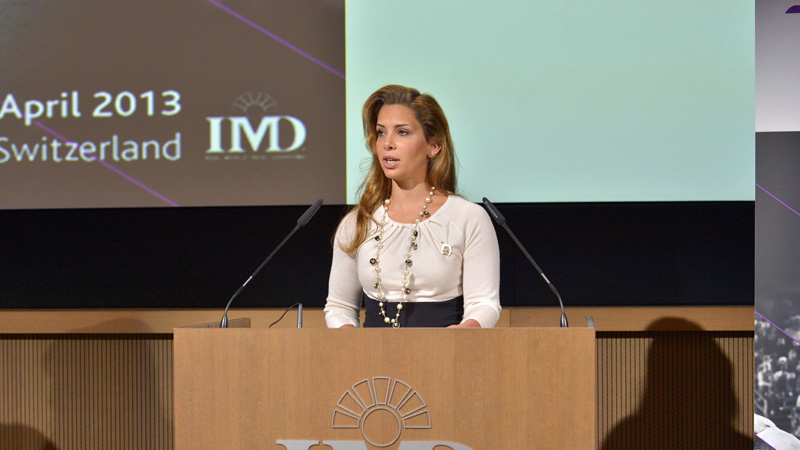 Princess Haya, 45, is the daughter of Jordanian King Hussein Bin Talal. She served two terms as president of the FEI, from 2006 to 2014. Before her role with the FEI, Princess Haya competed in show jumping, representing Jordan at the 2000 Sydney Olympic Games.
Princess Haya married Sheikh Mohammed bin Rashid al-Maktoum, the prime minister of the United Arab Emirates and the ruler of Dubai, in 2004, becoming his sixth wife.
Sheikh Mohammed, 69, earned individual silver in endurance at the 2010 Alltech FEI World Equestrian Games in Kentucky. He also owns several well-known Thoroughbred racing stables, including Godolphin. Sheikh Mohammed has been accused of doping violations with his Thoroughbreds and his endurance horses, and he was suspended from the FEI for six months in 2009 after a failed doping test in endurance with his mount Tahhan.
Princess Haya is not the first member of the family to seek asylum from Sheikh Mohammed. In 2018 his daughter, Sheikha Latifa bint Mohammed al-Maktoum, made headlines when she attempted to flee the UAE for India. The 33-year-old released a YouTube video discussing her intent to flee and describing how she had previously attempted to run away when she was 16 and was captured, jailed and tortured. Her 2018 attempt also failed, however, and she was captured and returned to the United Arab Emirates. Sheikha Latifa was the second daughter of Sheikh Mohammed to attempt escape; older sister Sheikha Shamsa attempted in 2000 and was captured in London and brought back to the Emirates.
The Guardian reported lawyers for Sheikh Mohammed declined to discuss the case, and the publication also quoted a representative from the United Arab Emirates as stating: "The UAE government does not intend to comment on allegations about individuals' private lives."
Princess Haya's exact location is unknown, though it's believed she's in Germany or England.