Washington, D.C.—Oct. 26
It's sounds like the start of a corny joke, but that's exactly what happened at Barn Night at the Washington International Horse Show. It's an evening designed to get the crowd excited with our favorite grand prix riders shed their hunt coats in favor of Halloween costumes.
It's a chance to see who's the most creative; who's horse can best pull off spray paint and glitter; and a chance to raise some money for breast cancer awareness.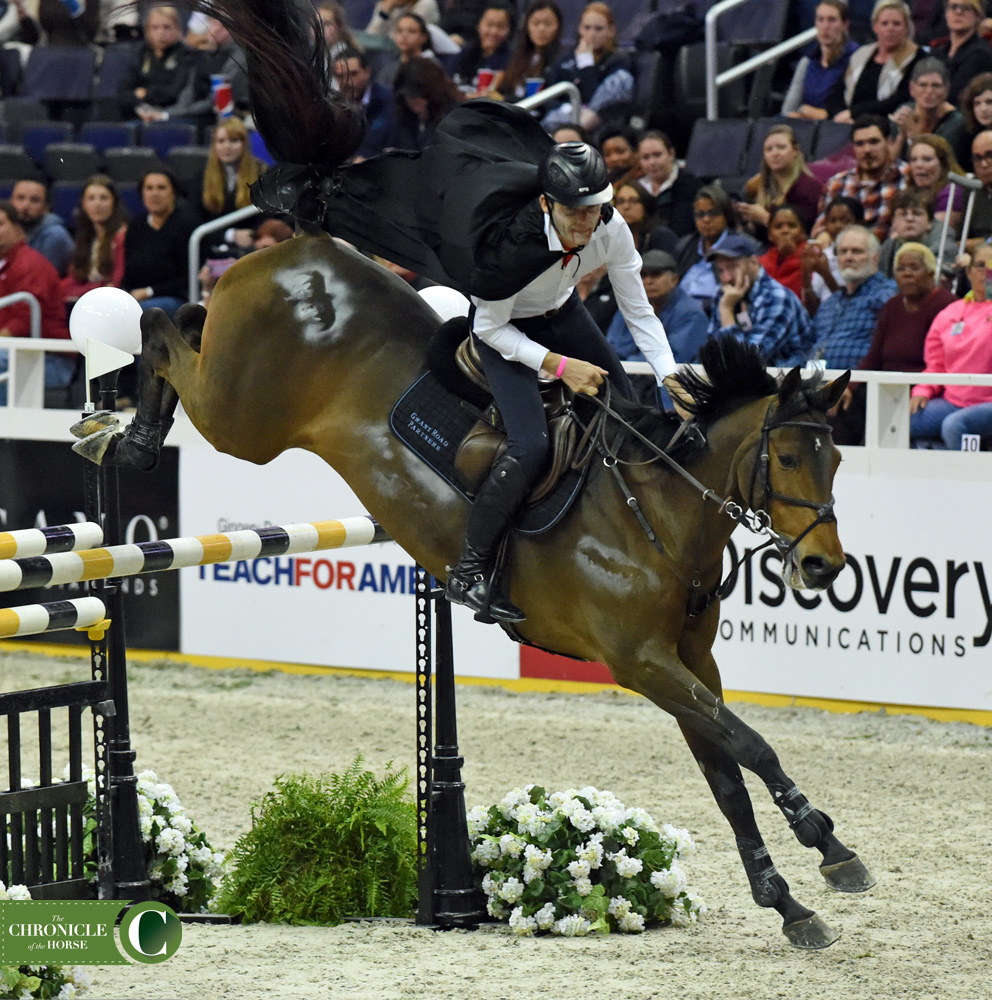 (See pictures of all participants here)
In the Accumulator Class, riders earned points as the jumped each fence on course with the no points earned if they knocked the fence. The final fence—the Joker— had two options, a 10-point or a 20-point fence. But if you knocked it down, that number was subtracted from your total.  If you went clear over the last fence, $500 as donated to breast cancer awareness in honor of the evening's theme "Buck Breast Cancer".
Fourteen riders contested the class and and six of them jumped around clean. It was Switzerland's Beat Mandli and Dibatsja with the fastest time around the course to take home the big check.
But enough chatter, let's get to the costumes.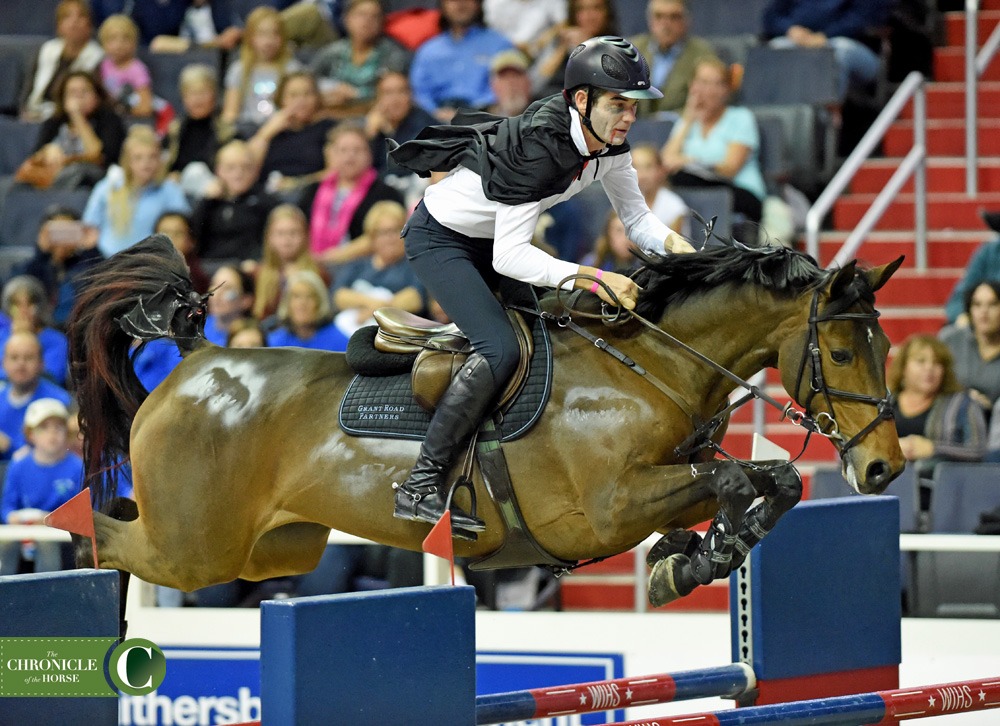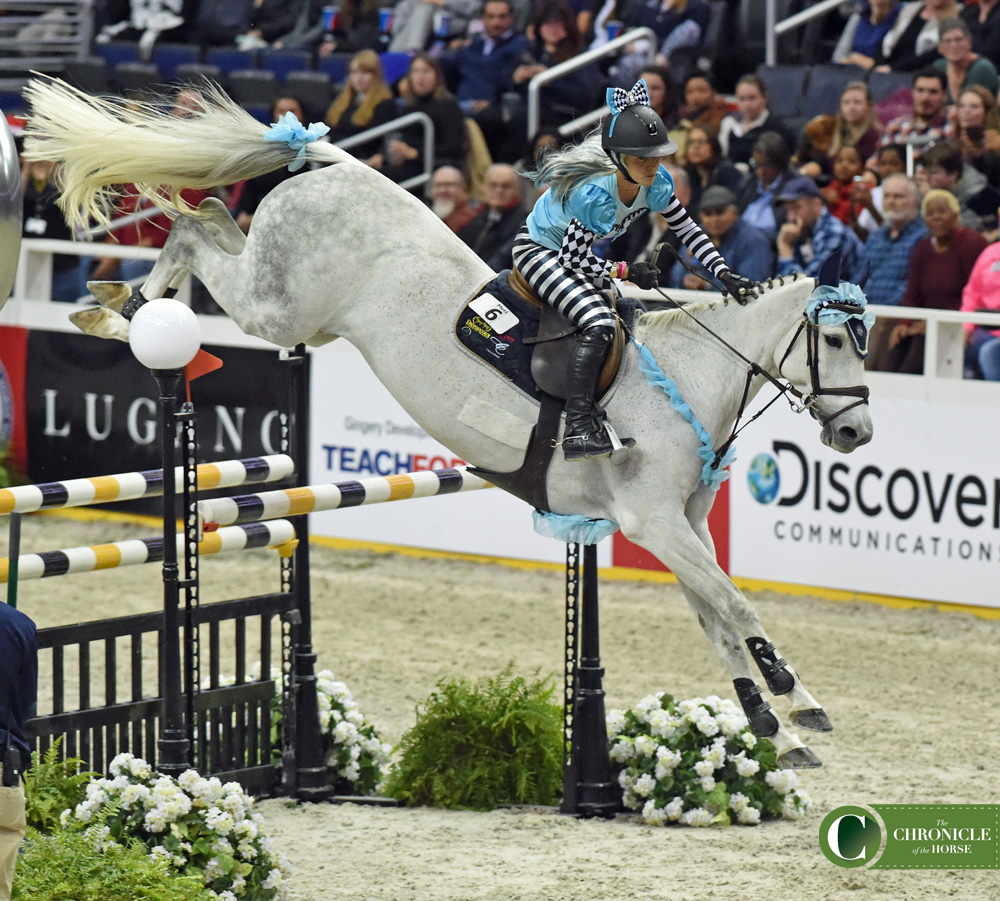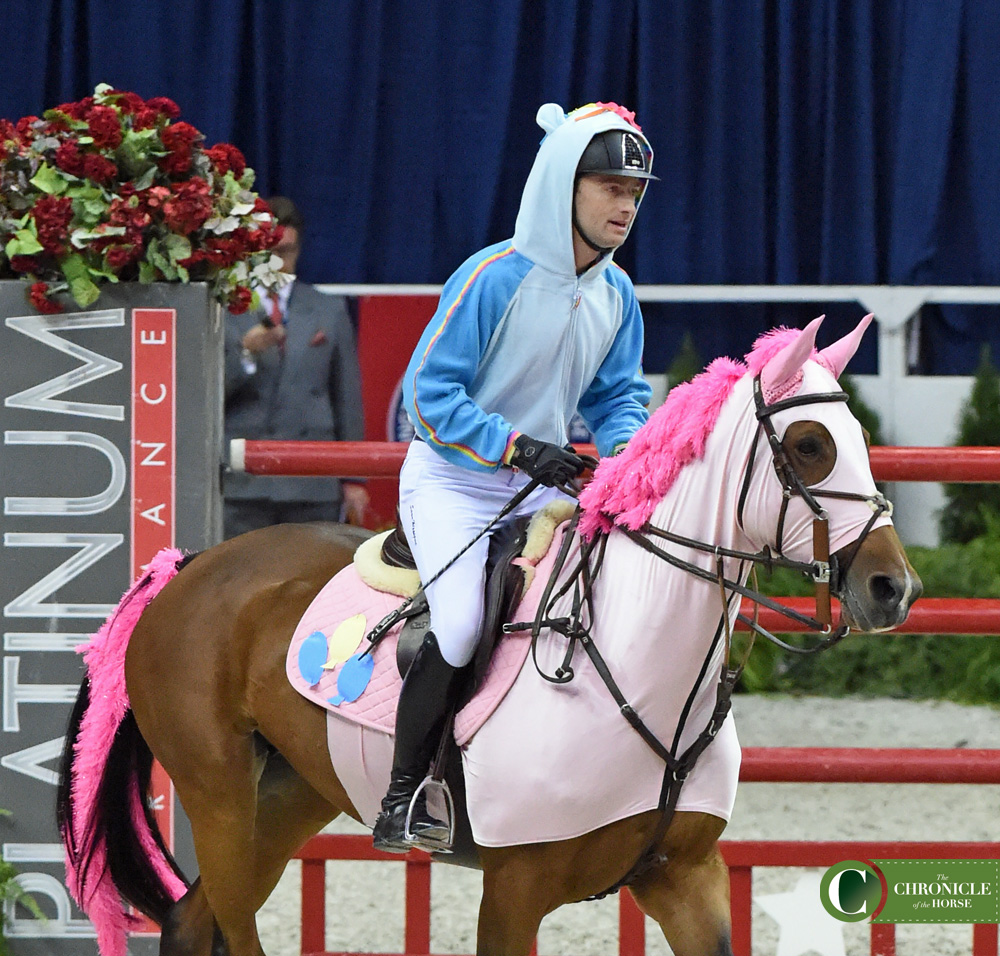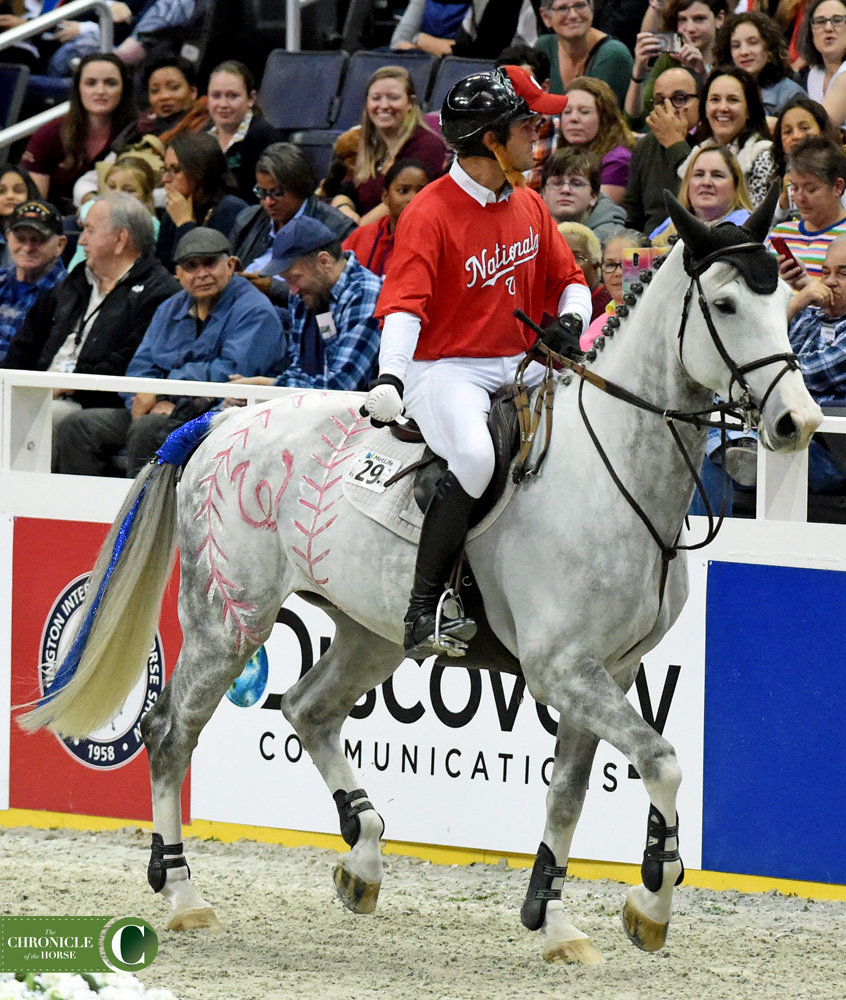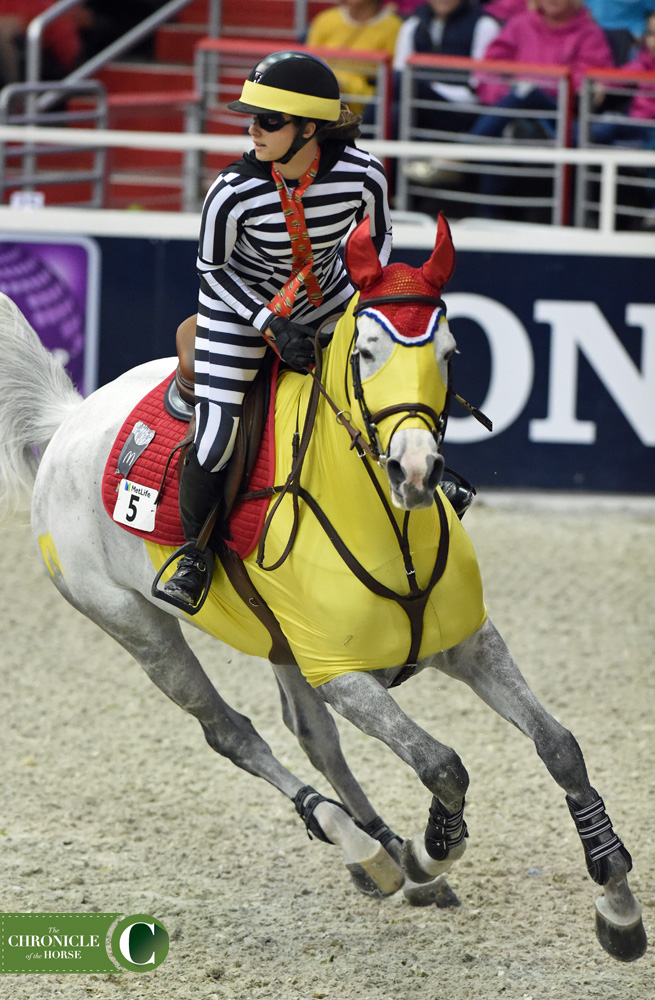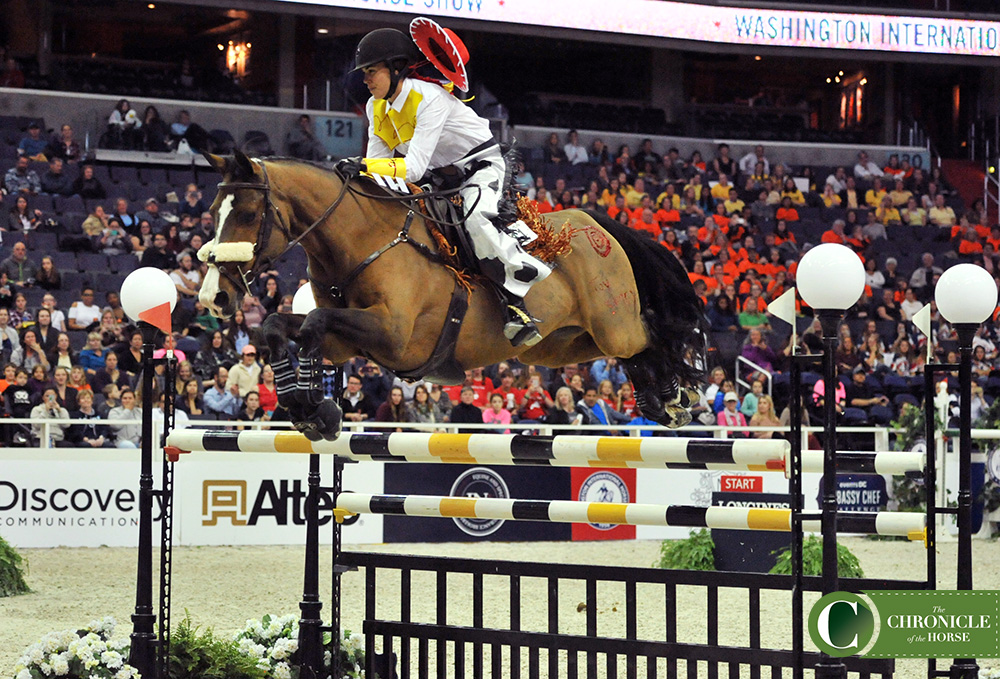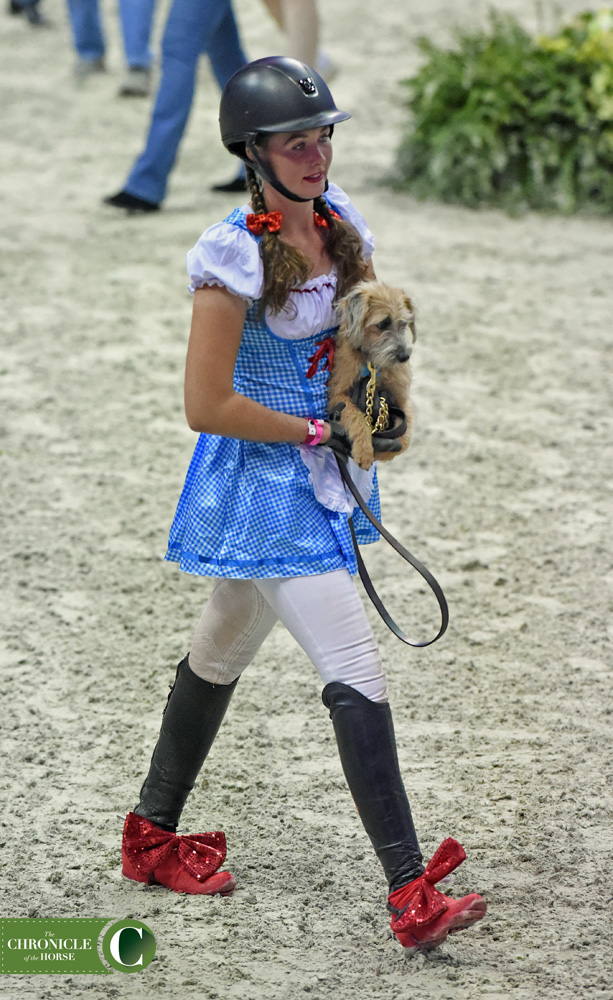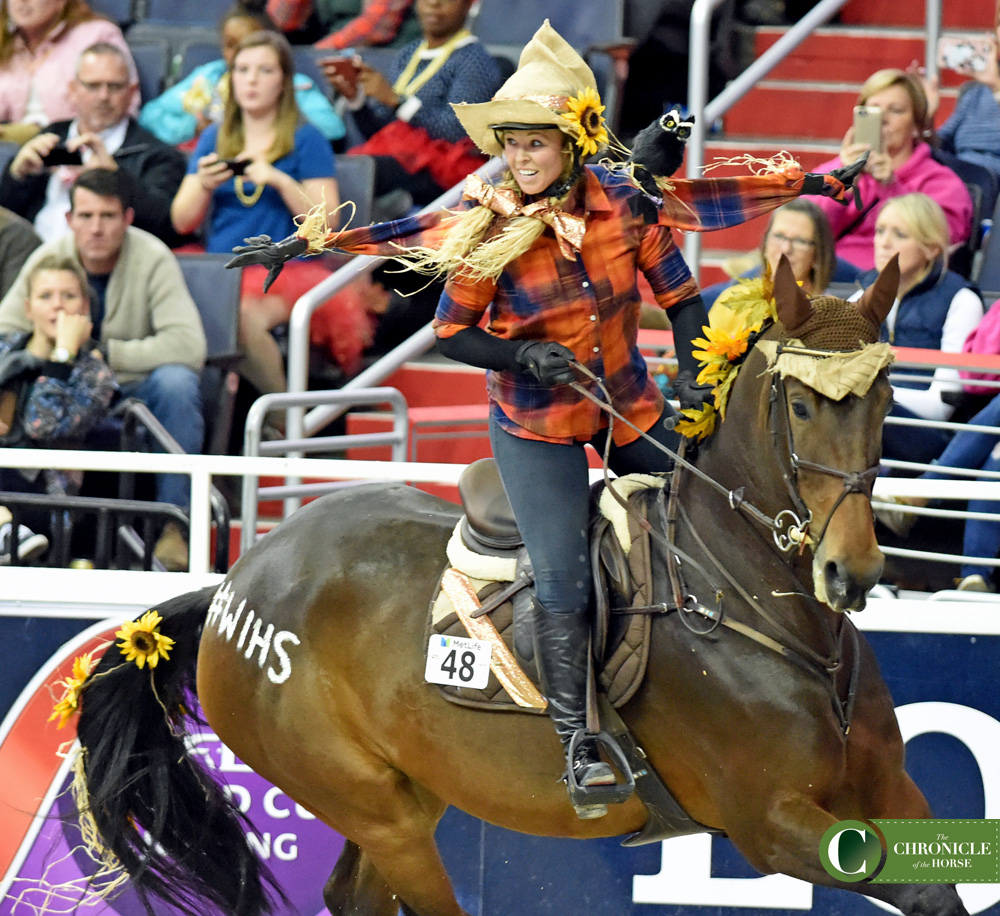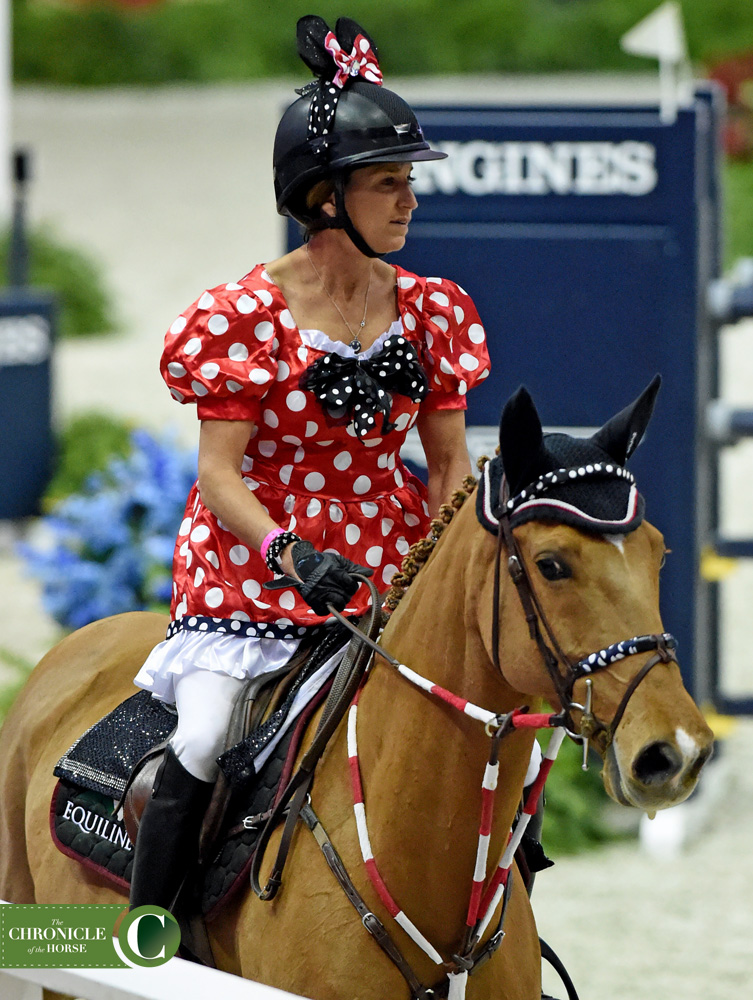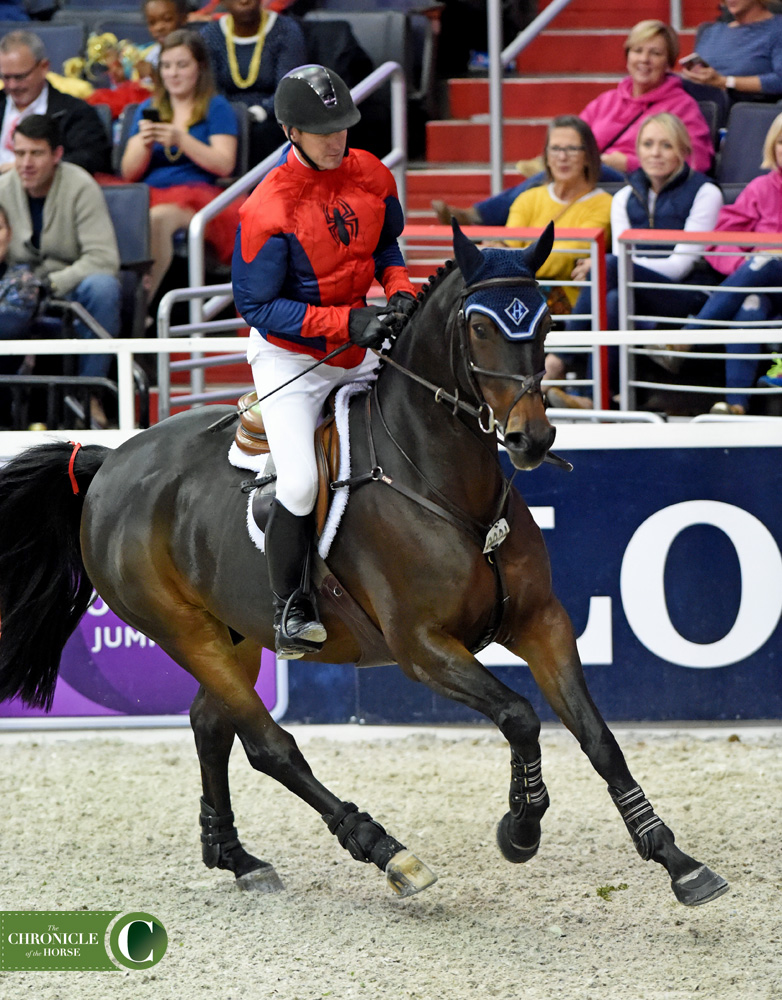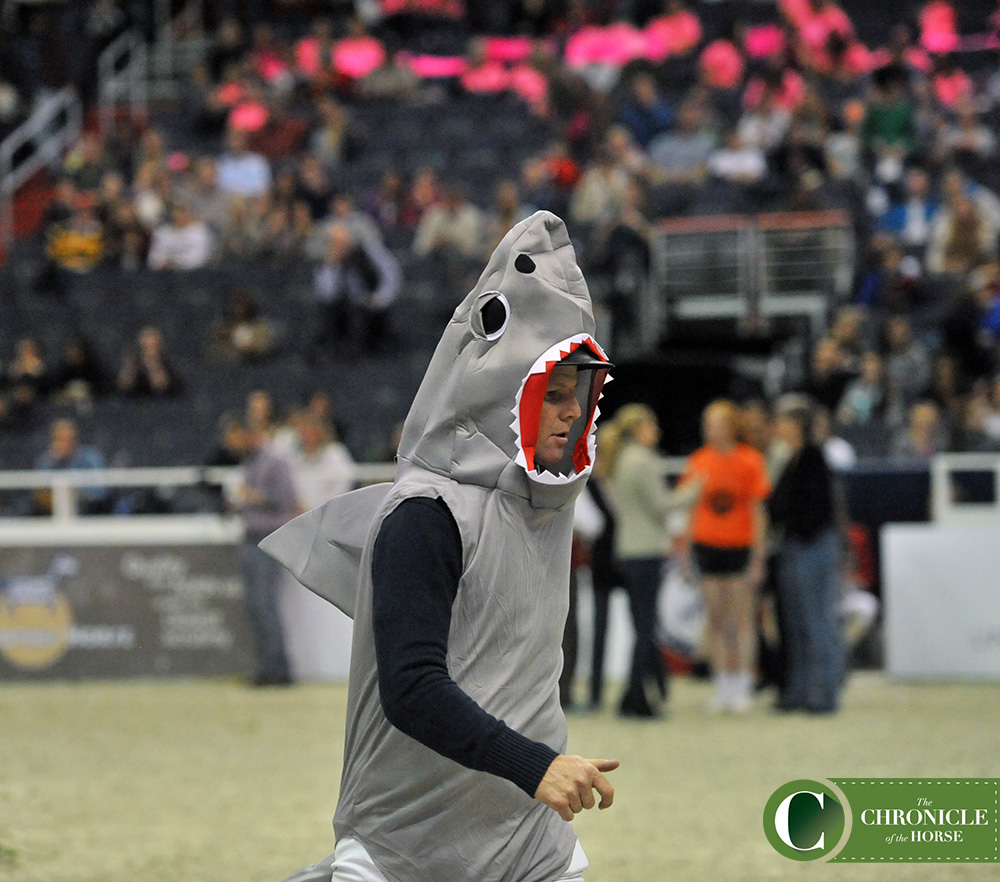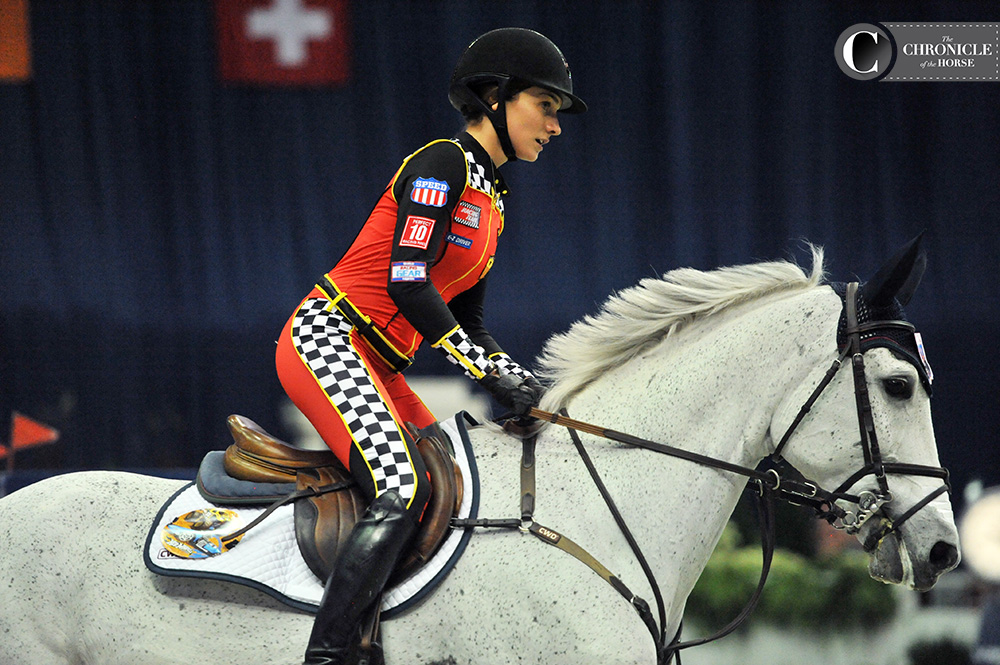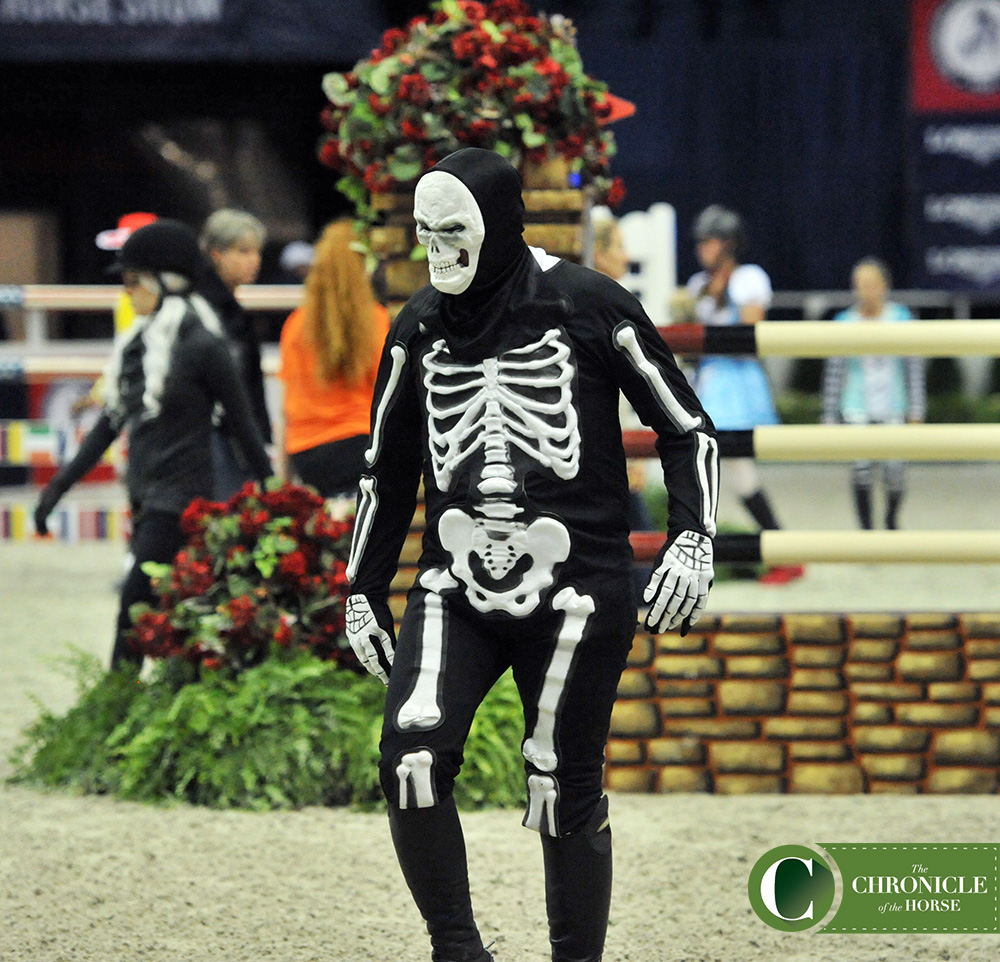 Want more pictures from Barn Night? We've got you covered.
IMPORTANT LINKS:  All the COTH Washington International  coverage  |  What You Need To Know  |  live results/order of go  |  live streaming  |  show website