Lexington, Ky.—Aug. 9
Tessa Downey didn't know exactly what she was getting into this week. All she knew was that her coach Peter Pletcher had called her and explained that he needed her to take on a large green catch-ride at USEF Pony Finals. But that was the extent to her knowledge coming to Kentucky.
"And I come down, and it's Sandcastle," said Downey. "The first time I ever got on him was for the model and the hack. And he's absolutely striking."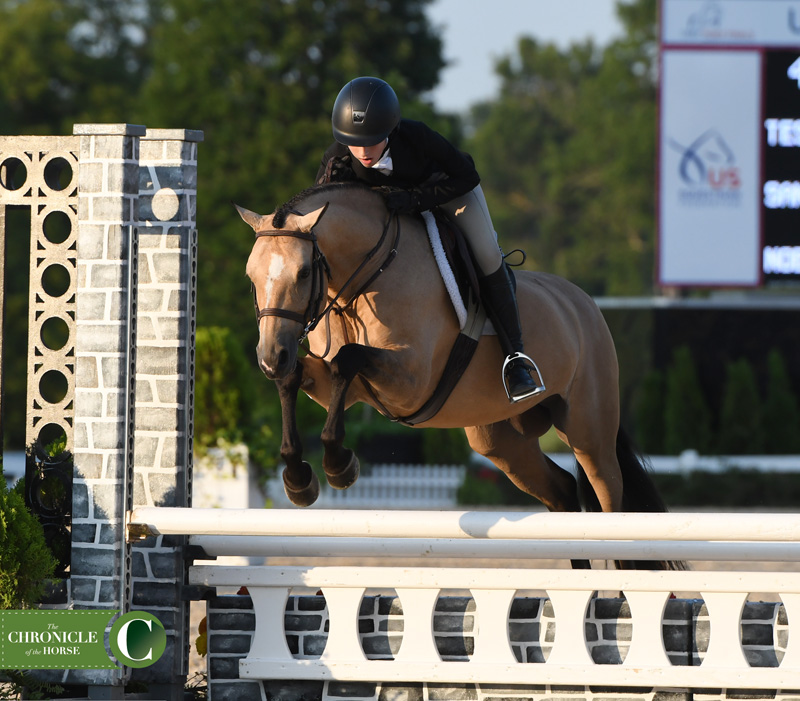 While she had seen Noelle Wolf Stables LLC's 7-year-old buckskin German Riding Pony (Manchester United—Deodora) maybe one or twice before with Zoe Wolf showing in the children's pony divisions, she'd never really seen him move. But move he did—winning the under saddle out of 93 ponies.
"I've never actually seen him move, so I didn't know how good of a mover he was," said Downey. "I come out of the ring; I'm winning my section, and my mom actually took a video, and I'm like, 'Oh, oh, wow he's really good.' And that was the first time I've ever really watched him."
Watch their winning ride, courtesy of USEF Network:
So the simple catch-ride turned into a slightly more pressured situation as their blue ribbon in the hack and a red in the model meant that they returned on top going into the over fences portion.
"At first the pressure kind of got to me, 'Oh he's going in leading.' And then I just knew he'd be absolutely perfect at the end," said Downey. "Jef Lauwers, who's Peter Pletcher's husband, he gave me a pep talk. He's like, 'No pressure. You're here to have fun. You're not here to win necessarily, but that's just a bonus.' "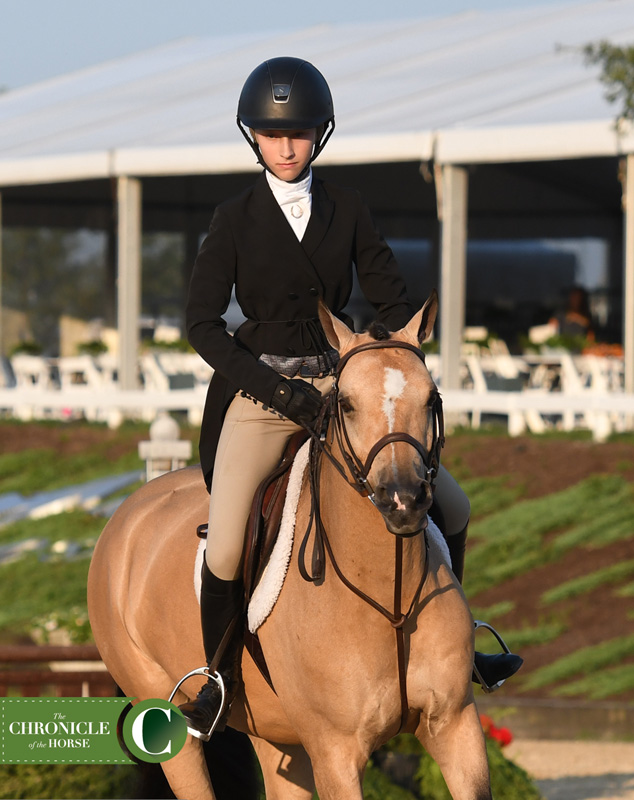 But Downey got that bonus, taking home a tricolor to match her medium pony one from last year with Anisette.
"The first jump was perfect. All the jumps were absolutely perfect," said Downey. "He's a very straight forward pony. The first time I looked at him I literally turned to the person next to me and said, 'Is he really a green? Because he has the best mind I've ever seen.' "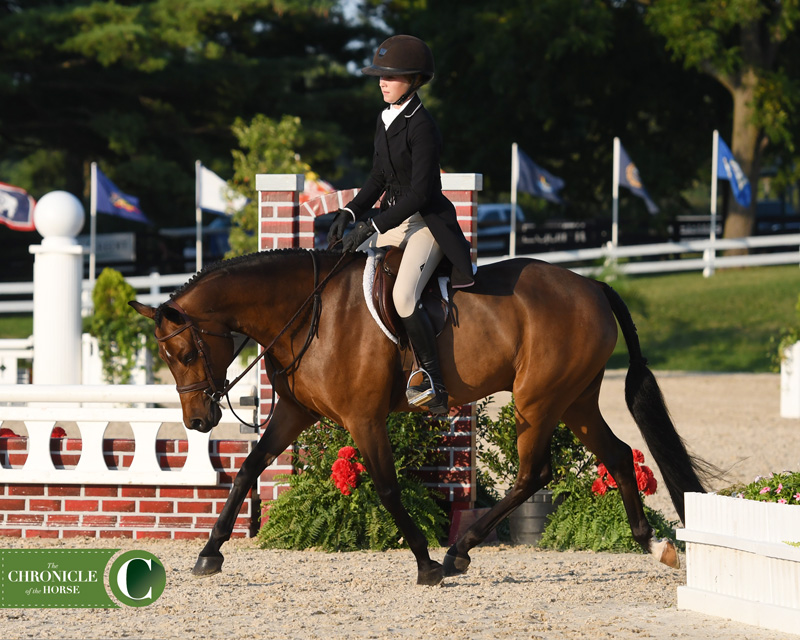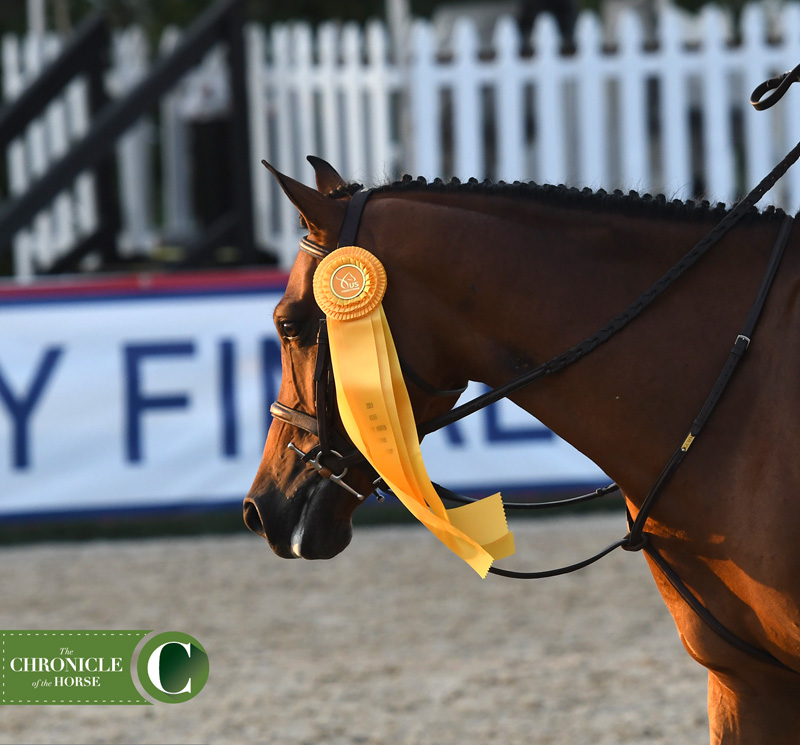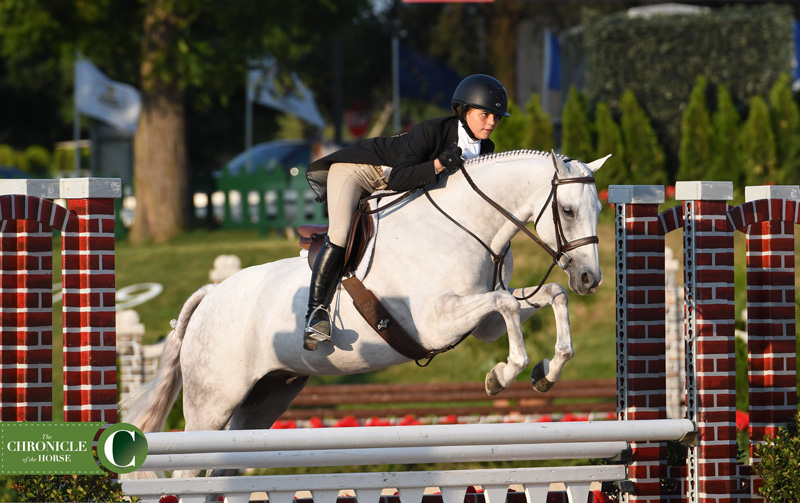 The Chronicle will have reporters on-site at the Kentucky Horse Park to cover all of the action and bring you stories, news and photos from USEF Pony Finals. Check in at coth.com and make sure you're following us on Instagram and Facebook. Don't forget to pick up a copy of the Sept. 2 issue for more in-depth stories from the winners.

Important Links: USEF Pony Finals official website | Results | The complete schedule of classes and social and educational activities | Live streaming from USEFNetwork | All of the Chronicle's coverage