Lexington, Ky.—Aug. 11
Everyone saw the round that earned Tessa Downey and Anisette the regular medium pony championship at USEF Pony Finals. It looked like a winning hunter round is supposed to look: easy and effortless. Allow her crew behind the scenes to assure you it wasn't—Downey worked hard to get to where she found herself Saturday afternoon, the champion in a division of 165 ponies.
"Tessa has worked really hard for four years to get to here," said Peter Pletcher, Downey's trainer. "We've had some ups and downs but the kid works so hard and is so focused, it's just nice when it all plays out."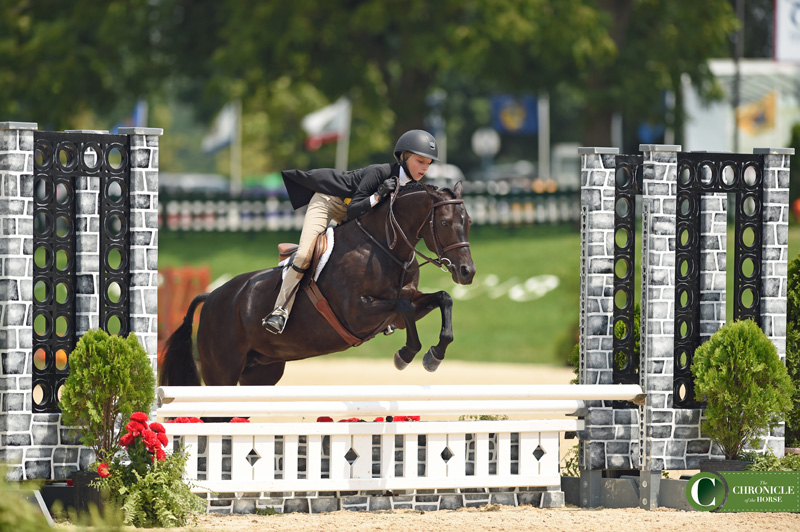 Downey, who is based in Houston, Texas, has come to Pony Finals three times prior, each time learning a little more and gaining the experience that served her so well this time around.
"It was always my goal to be in the top three at pony finals, never thought I was going to," Downey, 13, said with a laugh. "When I heard my score it was like a sigh of relief, I was like 'We did it.' "
Watch Downey's round, courtesy of USEF Network:
Downey had a large cheering section—along with the barn crew and friends around the show, her grandparents, parents and brother were all in attendance, and Downey was quick to thank all of them.
"She's a great kid and her parents are so supportive of it," Pletcher said. "The parents really give up a lot for the kids to be able to do this."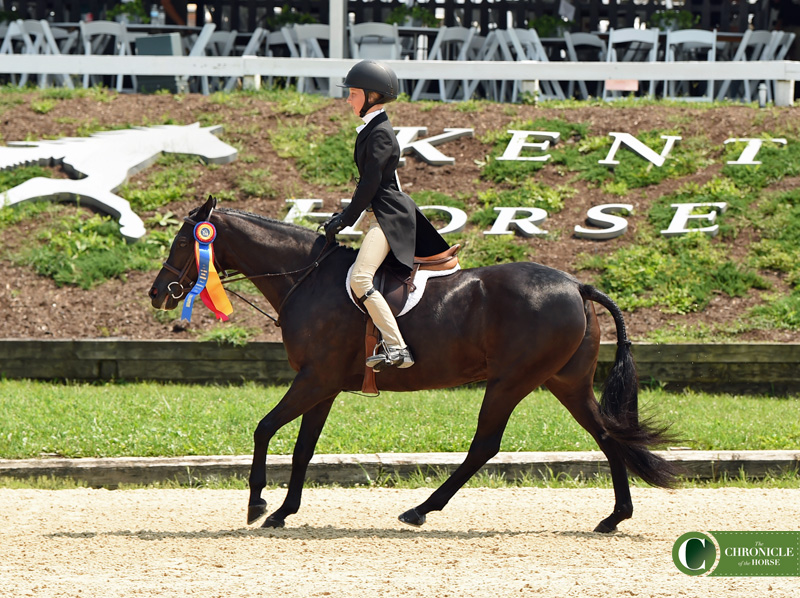 For Downey's father the lessons Tessa learns from the ponies extend far outside the show ring.
"I tell my friends that it's really hard to identify a sport where not only do you partner up with an animal but also one where you have to deal with disappointment so regularly," said Chris Downey, Tessa's father. "This is one sport that really can go sideways quick, and for reasons that aren't their fault, and Tessa has had her fair share of that. It hasn't been a smooth road.
"It teaches you that there is no superstition, it's just hard work and preparation, and for them to learn that is a life lesson that's just priceless," Chris continued.
Kat Fuqua and Brighton, who championed in the regular larges, earned the Grand Pony Hunter title.
USEF Pony Finals concludes Sunday with the Pony Medal Championship. Full results can be found here.
Don't miss any of the Chronicle's Pony Finals online coverage, with behind-the-scenes stories, lovely photos and more! Be sure you're following along on social media as well, @chronofhorse on Facebook, Twitter and Instagram.