North Salem, N.Y.—Aug. 3
The podium for the USDF North American Young Rider Individual Championship at the 2019 Adequan/FEI North American Youth Championships looked familiar. Callie Jones and Kayla Kadlubek joined an exclusive club of consecutive NAYC medalists by defending their gold and bronze individual medals respectively. 
"I honestly didn't expect it, but it's really special," said Jones, 21, who rode her own Don Philippo and scored 72.64 percent. "I honestly couldn't be happier. My horse was so focused today; he was with me the whole time and gave me his all." 
The win is bittersweet for Jones, of Henderson, Kentucky. She ages out of NAYC eligibility this year, and in November 2018 it was uncertain if she and Don Philippo (Dancier—Wild Night, Warkant) would even get a chance to qualify. 
"Just being here, I'm so excited and happy about because last November Don Philippo actually had colic surgery," said Jones. "We had to overcome that, and it was a long road. I made a promise to myself that I wasn't going to push him beyond what he could do. If NAYC wasn't going to happen this year, it wasn't going to happen, and that would have been fine. I just want him happy and healthy, but every day he was like 'Come on, mom, let's get back to work!' And honestly, he came back better than ever. It's truly so special—he's my best friend."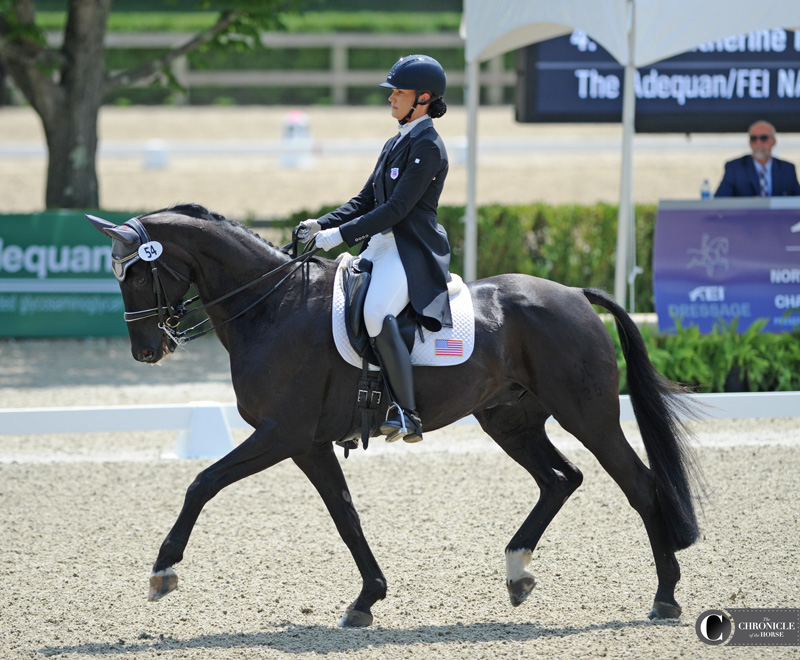 Jones and Kadlubeck, who rode Perfect Step to a score of 70.35 percent, both competed as part of the 2019 U.S. Dressage European Young Rider Tour, which included a fourth-place team finish at the Future Champions Hagen CDIO-Y (Germany). 
"[The European Tour was] a huge confidence boost for me," said Kadlubek, 19, Fairfax Station, Virginia, who is also a team gold medalist from the Region 1 young rider team. "The European riders are such a powerhouse. It's a little intimidating! But coming home, it really gives you an extra boost of confidence to really go for it in the ring and try and ride like the Germans and the Dutch!"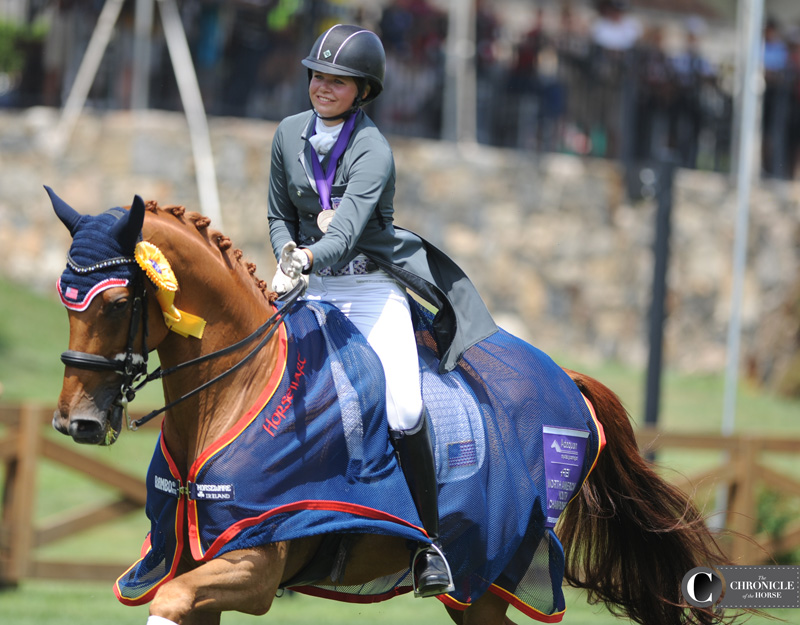 Vanessa Creech-Terauds will travel back to Canada with at least two silver medals (she will also compete in the young rider freestyle on Sunday), after winning team and individual silver on the 10-year-old  mare Fleur de Lis L (First Dance—De la Rosa, De Niro.) 
"I'm absolutely ecstatic," said Creech-Terauds, 19, Caistor Centre, Ontario. "It's the best feeling in the entire world. After my ride, I was literally shaking with joy. I rode [Fleur] in the 2016 NAYC for the juniors, and we won the individual silver medal there as well. We've made so much progress together. It's been the best experience of my life; she's my favorite horse in the whole world."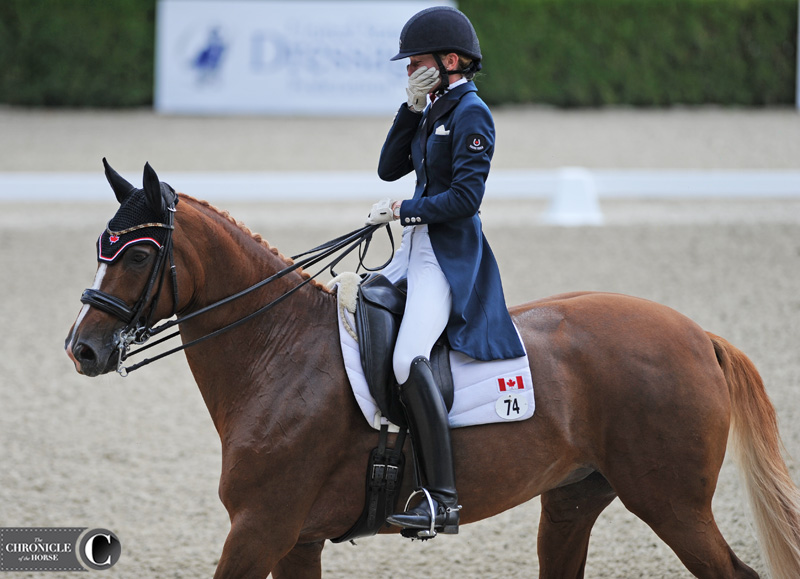 Dressage wraps up on Sunday with the freestyle competition. The juniors go from 8-11 a.m., followed by the young riders from noon to 3 p.m. Stay tuned for the final day of coverage, and check out what you missed from Day 1, Day 2 and Day 3.