Lexington, Ky.—April 25
Things looked a lot different the last time Mara DePuy turned down centerline in the main stadium at the Kentucky Horse Park. It was 2010, and the event was still called Rolex Kentucky CCI4*, not the Land Rover Kentucky CCI5*-L, but returning to the biggest event is still as exciting to DePuy, who returned this year with Congo Brazzaville C.
"Oh my God, it's amazing. It's like a fairytale," she said. "It doesn't seem real because I didn't think I would be riding here again. It's great, especially with a horse like this that I've brought up as a 6-year-old and done most of his upper levels, so he's like my best friend. I wouldn't want to be here with any other horse."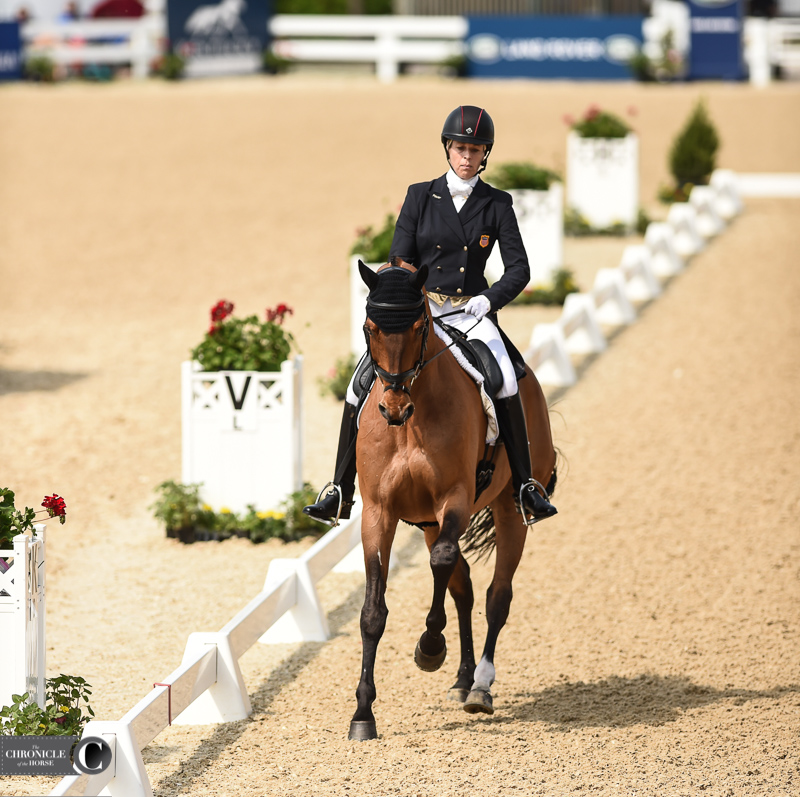 DePuy's early career was one most riders would dream of: She rode in the 1996 Atlanta Olympics and represented the United States at the 2007 Pan American Games (Brazil) with her horse Hopper. But after she came down from that high, she found she wasn't enjoying it as much as she used to.
"I got to the point where I didn't have some wonderful horses and wasn't enjoying this level," she said. "It was too hard. I love riding; I love bringing up the young horses, so I started thinking that maybe your time is up at this level, and you should keep doing what you're doing, which is bringing along young horses and showing them and keeping the ones that work.
"And 'Congo' was one of those horses," she continued. "I got him as a 6-year-old, and right away—his jump anyone would have loved—but right away it just clicked with him. At that point I think he was my third string horse. I had two horses above him, and I just took my time with him. The others ended up selling, and I didn't sell him.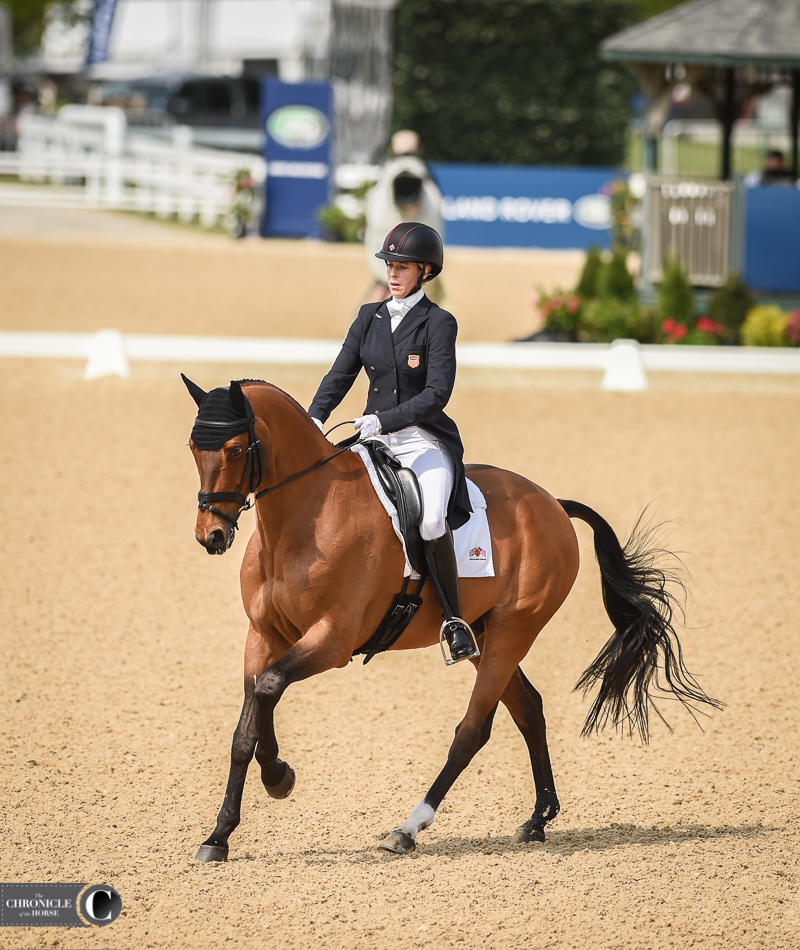 "He's given me a ton of confidence, and who wouldn't want to come back to this?" she said. "It just was kind of meant to be."
Congo was noticeably up in the dressage, which hurt their score, but DePuy thinks it will only improve from here.
"My horse is obviously very green at this level and very excited to see the crowd," she said. "There were parts that were brilliant and parts that need a lot of work. He kept looking up at the stands on the right side. So a work in progress for sure, but I know it's in there.
"Some of his changes were very good; his canter work was very good," she said. "Honestly I had moments where I had him and had him through and had his attention both at the trot and the canter, then I would lose it. He's green, and he gets distracted. Obviously he needs to be more through, so that when he gets like that I can get him back quicker."
But when it comes to Saturday's cross-country, DePuy is confident he'll be up for the challenge.
"That's why I'm here," she said. "He's a bold galloping horse and a very careful jumper. So it's just for me the adjustability and not wasting too much time in that adjustability."
Ride Times I Live Scores I COTH Coverage I Website I Schedule I What You Need To Know
We're on site at the Kentucky Horse Park to bring you all the info and photos you need to know from the biggest event of the year. Check back all weekend at coth.com and be sure to pick up the May 20 print edition of the Chronicle for much more.