From the very start of his eventing career, Congo Brazzaville C has been determined not to touch a jump. He'll over-jump by a foot, in near-perfect form over a crossrail or a three-star brush.
But he's given his rider, Olympian Mara DePuy, more than just a sky high feeling over the jumps; he's brought her back to the top level of the sport when she thought she might never make it back.
"He's an amazing horse," she said. "He's like my best friend. I feel like we really know each other now. I absolutely have every confidence in him. Most of the problems we've had have been my mistakes or his greenness. He's made it fun again, and he's made me want to be competitive and challenge myself. Who knows where we'll go, but I'm really lucky to have him."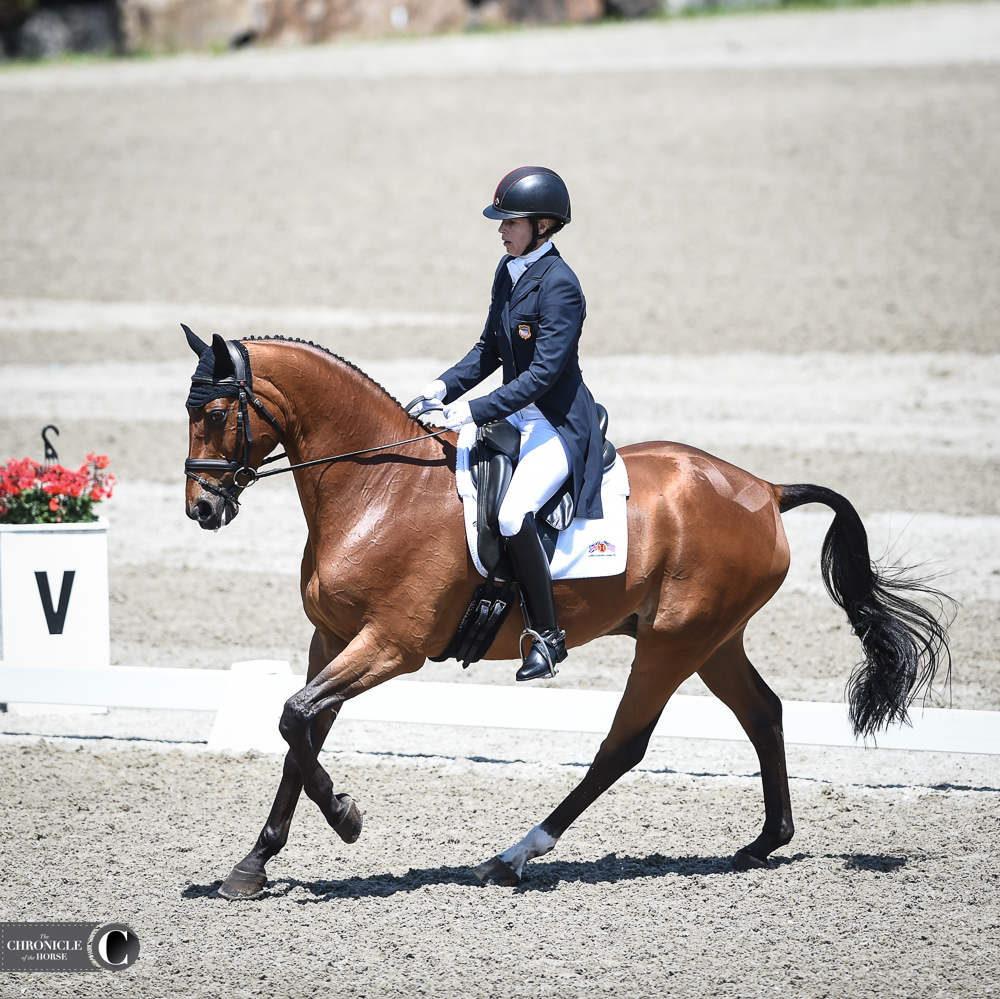 This weekend they're at the Mars Incorporated Bromont CCI*** for "Congo's" second long format three-star.
DePuy represented the United States at the 1996 Olympic Games (Georgia) and the 2007 Pan American Games (Brazil), but in recent years she's made a career out of buying young horses, bringing them up the levels, and selling them to buy the next horse.
Congo was one of those. Sourced through Susie Pragnell, who found DePuy's Olympic partner Hopper, Congo was a talented young horse, and DePuy liked his canter when she first saw a video of him.
Just coming 6, the Dutch Warmblood gelding (Tangelo Van De Zuuthoeve—Mexico M, Highline) had a big jump but not a big trot.
But Congo progressed along with DePuy, and they spent 2015 and 2016 at the two-star level to keep his confidence.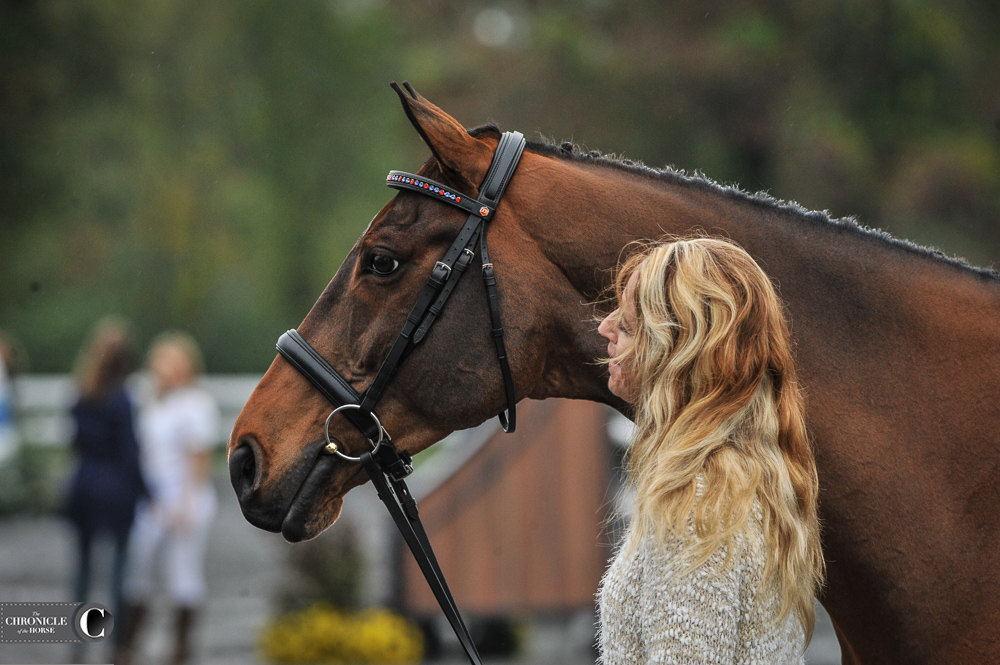 "He's got so much power and was so laid back and was so mature, even for a young age, that he would have been easy to push along," said DePuy. "But he's so careful, and I knew that he could easily be scared. His immaturity and his body and his balance and his strength. I really wanted to take my time."
DePuy had another horse that had gone to the CIC*** level that she sold, so she was left without a top-level mount.
"I was losing a bit of confidence," she said. "I hadn't had some great horses, and I just thought maybe I'd done enough at that level; maybe I'd been really lucky, and I'm not meant to keep pursuing the top level, and maybe I should just keep doing what I've been good at—bringing horses along and then selling them on from the two-star level. And then Congo just kept improving. "
In 2017 the pair moved up to advanced. Despite a blip here or there, their dressage was improving, and Congo rarely had a show jump pole down.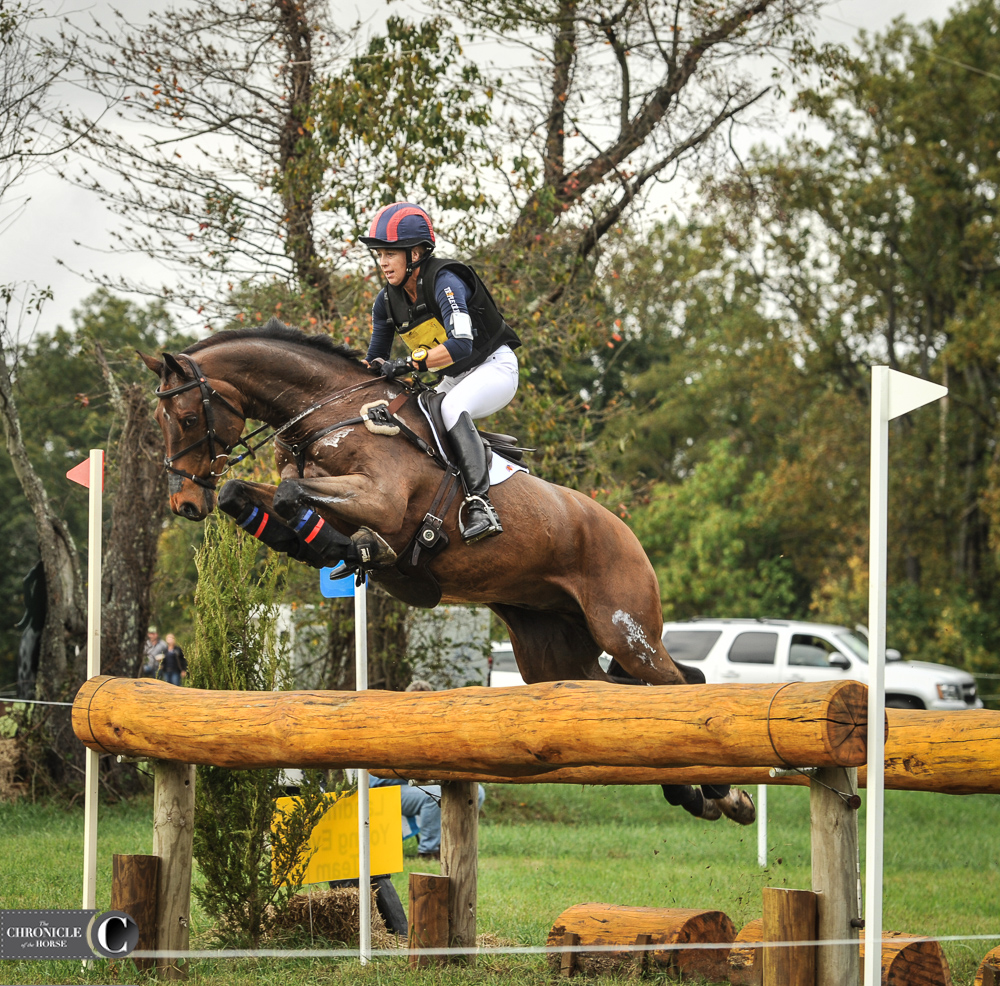 "He just gets better and better and stronger and stronger, and the jumps are finally big enough that he can start to pay attention. It's really fun," said DePuy.
With just one horse at the top level and a preliminary  horse, Wish I Am, DePuy admitted she always feels like she needs more practice at the higher level, but a conversation with Phillip Dutton helped change her thinking.
"I did it at the beginning of my career; it was fine, but it's not as easy now that the sport has changed and gotten more technical," she said. "I said to Phillip once, 'It's really hard; I don't know if I can do it; I only have one horse to practice on.' He said, 'Absolutely you can do it. You just have to put 100 percent effort into that horse every time you ride it and make every practice worth it.' That's the philosophy I've taken. I can't over-jump him or over-practice on him, but I try to make every ride work and get the most out of every ride."
DePuy admitted to a "stupid" decision at her final prep run at the Jersey Fresh CIC*** (New Jersey) where Congo ran out at a narrow in the water, but otherwise she's feeling confident heading into cross-country this weekend.
"I love Bromont," she said. "Congo is at a stage in his career where he needs a bigger course than Jersey [Fresh CCI***], and this is certainly a bigger course and a challenge. It is very impressive. It's every bit a Derek di Grazia course—it's beautiful. It's going to be a challenge."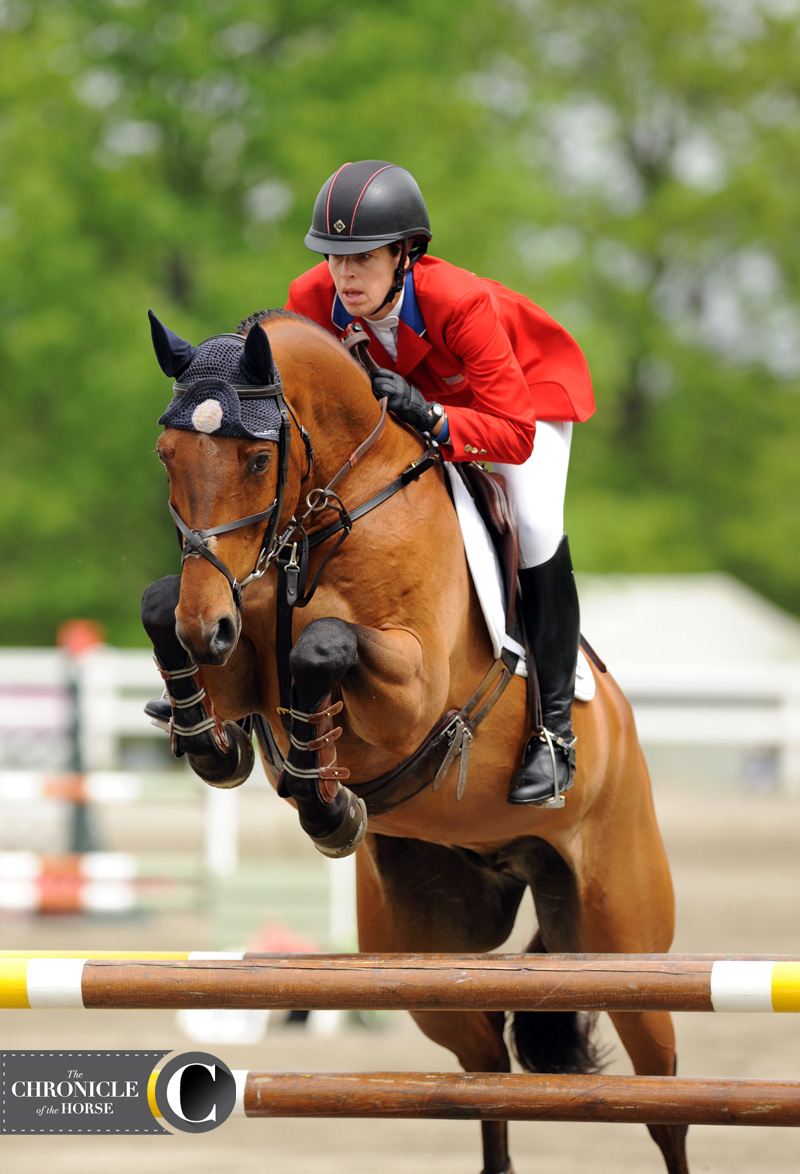 DePuy's changed how she rides Congo a bit this year, working on his gallop. Before he galloped a bit more up and down, and with some help with speed work from Dutton, he's opened up his stride.
As a result, his jump has gotten a bit flatter at times in the show jumping, but Richard Picken is helping work on that through gymnastics.
DePuy is known as the one eventers go to for help on the flat, but she realized she needed some coaching herself in that department.
"I help everybody else, and I wasn't getting any help myself," she said. "David O'Connor has helped me the last couple of weeks and at the end of Florida. I've known David almost all of my career. He's a brilliant man, and he's good at working with each individual horse. Even though Congo is amazing, he isn't the most elastic and supple horse on the flat. He looks a little bit braced at times, and David has really helped me with that."
DePuy would love to get a grant for a European fall three-star this year, and "I would love to do another Kentucky before my career is over."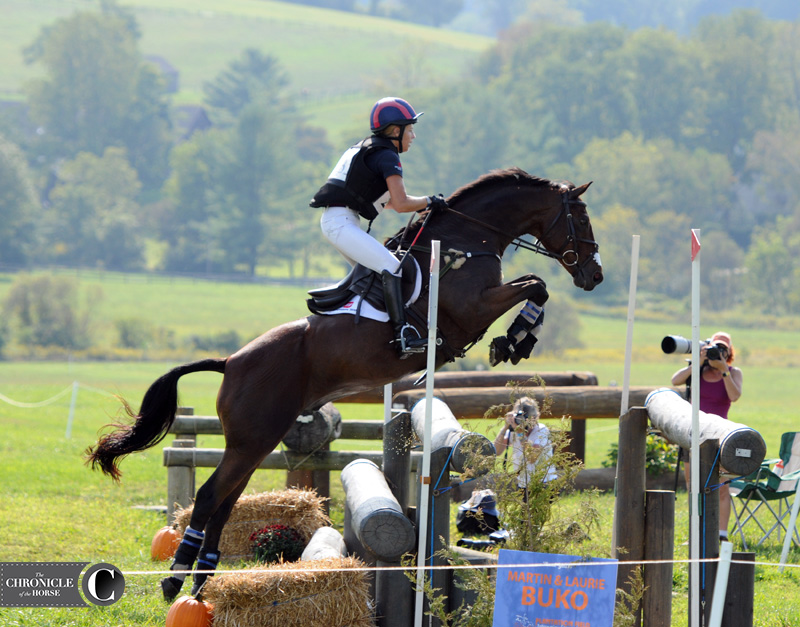 In the barn, Congo is like a Labrador and loves his meals. "He would probably eat himself to death!" said DePuy. "He is all about food—screams when it's time for any bit of meal. We have to ration his hay in small, small flakes in a closed hay net. He has to wear a muzzle out on grass because he literally looks at grass and blows up. You would think he's a Pony Club horse in the barn. You would never imagine that he goes out and jumps these huge jumps."
For more from Bromont, click here.
Want more from Bromont? Click here for our coverage and check out the July 2 print edition of the Chronicle for more.